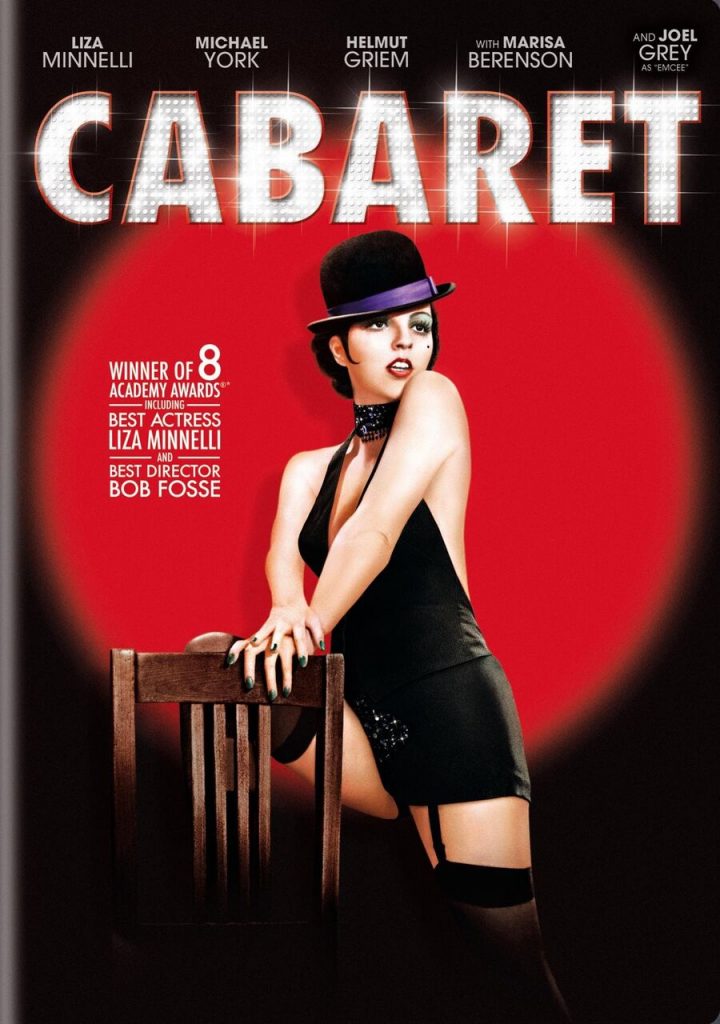 Helmut Griem was a German actor whose best known role internationally was in 1972 in "Cabaret" with Liza Minnelli and Michael York.   He was born in Hamburg in 1932.   His other films include  "The Damned" and "Ludwig" both directed by Luchino Visconti.   He made the "McKenzie Break" in Ireland.   He died in 2004 aged 72.
His obituary from "The Independent":
Helmut Griem, actor: born Hamburg, Germany 6 April 1932; died Munich, Germany 19 November 2004. Blond and handsome, Helmut Griem was one of the few German actors to become internationally successful. Equally at home on screen, on television or on the stage, where he played in both classical and modern roles, including musicals, he will be best remembered by mainstream audiences for his appearance in Bob Fosse's film version of Cabaret (1972). Griem played Max, the decadent, bisexual baron, described by Sally Bowles (Liza Minnelli) as "divinely sexy", and few will forget the moment in the film when the exasperated writer Brian (Michael York) angrily tells Sally, "Screw Max!", to which she softly responds, "I do." After a brief silence, he shakes her repose by replying, "So do I." Helmut Griem was perfect as the arrogant, aristocratic and fun-loving playboy who shrugs his shoulders with indifference when his friend Brian points out the chilling portents, as they witness members of the Hitler Youth singing their anthem, "Tomorrow Belongs to Me". Earlier, Griem had made his breakthrough as a film actor when cast by Luchino Visconti in The Damned (1969) as Aschenbach, the cruelly cynical SS officer, whose lust for power knows no bounds. Born in Hamburg in 1932, Griem planned to be a journalist, but, after studying literature, science and philosophy, he developed an interest in acting, and made his stage début with a role in N. Richard Nash's The Rainmaker (1956). For over a decade he worked mainly in the theatre, in Hamburg, Cologne, Berlin and Munich, his roles including the frustrated professor in Who's Afraid of Virginia Woolf? and Professor Higgins in My Fair Lady. He made his screen début in Fabrik der Offiziere (1960), but his first important film role was in a screen version of Guy de Maupassant's Bel Ami (1968). His screen potential was fully realised in The Damned, Visconti's dramatisation dealing with the Krupp family whose steel empire assisted Hitler's rise to power. Griem was both cruel and seductive as the SS officer who insidiously gains control of the steelworks. In Lamont Johnson's tautly gripping The McKenzie Break (1970), which dealt with the rare subject of German prisoners in an Allied prisoner-of- war camp, Griem was a captured U-boat captain who organises a well-planned escape. Though again cruel and calculating (he calmly lets a hut roof collapse, killing his commanding officer and fellow prisoners, because the distraction will aid his escape), he invested the character with human qualities and subtle shadings that made his battle of wits with the prison officer (Brian Keith) intensely compelling. Griem worked for Visconti again in the spectacular but hollow biography Ludwig (1972), and in 1975 he starred in the Israeli-British co- production Children of Rage, which took a thoughtful if over-talkative look at the issues behind the violence in Palestine, as seen by an Israeli doctor (Griem) at a refugee camp. Voyage of the Damned (1976) was a star- laden vehicle telling the true story of Jewish refugees stranded on an ocean liner in 1939. He was part of another starry cast, including Richard Burton, Robert Mitchum, Rod Steiger and Curt Jurgens, in Breakthrough (1979), a splendid sequel to Sam Peckinpah's Cross of Iron (1977). Griem played Major Stransky, the ambitious officer portrayed by Maximilian Schell in the earlier film. The following year he starred in Phillip Braun's The Glass Cell, a German version of Patricia Highsmith's thriller. In 1980 he was seen on television in Fassbinder's classic mini-series Berlin Alexanderplatz, and most of his career afterwards was on stage or television. His TV roles included that of Alexander Menshikov in the mini-series Peter the Great (1986) and Rommel in The Plot to Kill Hitler (1990). In the theatre, he made acclaimed appearances in Joe Orton's Entertaining Mr Sloane, J.M. Synge's Playboy of the Western World, Eugene O'Neill's Long Day's Journey into Night and Ariel Dorfman's Death and the Maiden. In 1997 he triumphed as Willie Loman in a revival of Arthur Miller's Death of a Salesman. He made his final television appearance two years ago in an episode of the popular crime series SK Kolsch. Tom Vallance
Website dedicated to Helmut Griem, please click here.