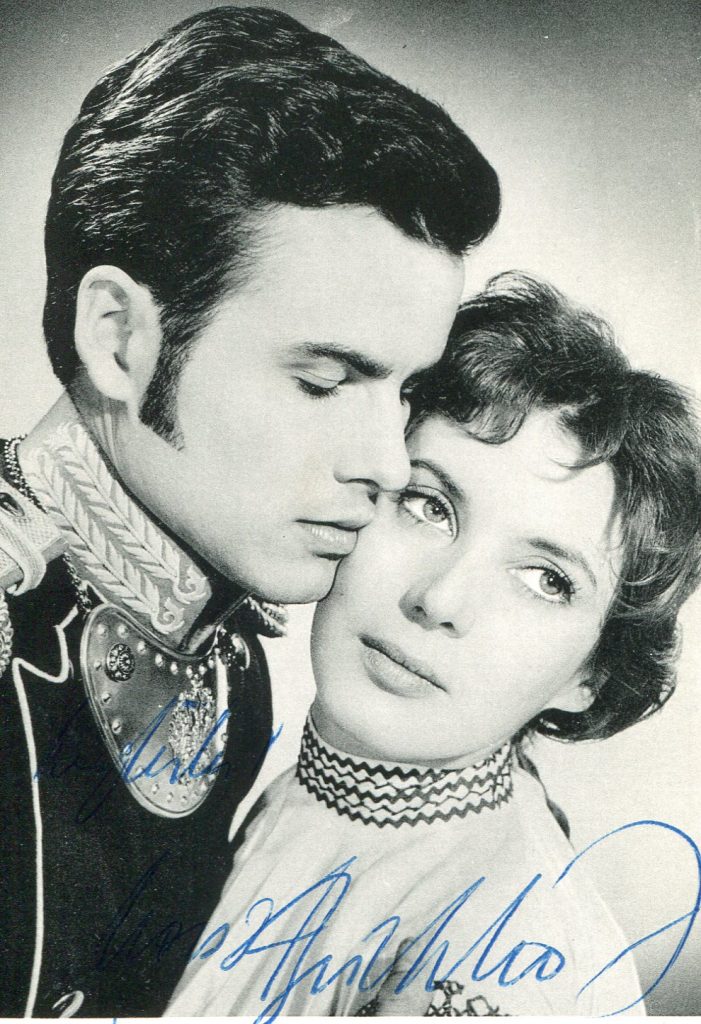 Horst Buchholz obituary in "The Guardian" in 2003.
The refusal of German audiences to contemplate subtitled films ensured useful, if obscure, work for their actors, and Horst Buchholz, who has died aged 69, found – as Henry Brookholt – such employment invaluable in the early stages of his career.
Buchholz, who achieved fame as one of The Magnificent Seven (1960), shed his obscurity by winning an acting award at the Cannes film festival for his third film, Sky Without Stars (1955), by the outstanding German director Helmut Käutner. Two years later, he played the title role of Thomas Mann's The Confessions Of Felix Krull, and began an international career. He appeared in Britain as the fugitive Polish sailor befriended by Hayley Mills, making her mesmerising screen debut, in Tiger Bay (1959).
After the success of that intelligent thriller, there was the inevitable, though temporary, hop to Hollywood, which characteristically failed to make constructive use of Buchholz's abilitites. His one remarkable role was as the irritating youngster, Chico, in The Magnificent Seven, and it was a tribute to his talent and personality that he successfully recreated the role immortalised by Toshiro Mifune in the Samurai version of the story.
Buchholz, who was born in a poor suburb of Berlin, was evacuated to the countryside during the war. After his father was killed, he fled a children's camp in Bohemia and returned to the city. He abandoned school to study acting, making his debut – aged 15 – in Emil And The Detectives. He also worked on radio and in dubbing theatres, and, thanks to a facility for languages, became fluent in English, French, Spanish, Italian and Russian.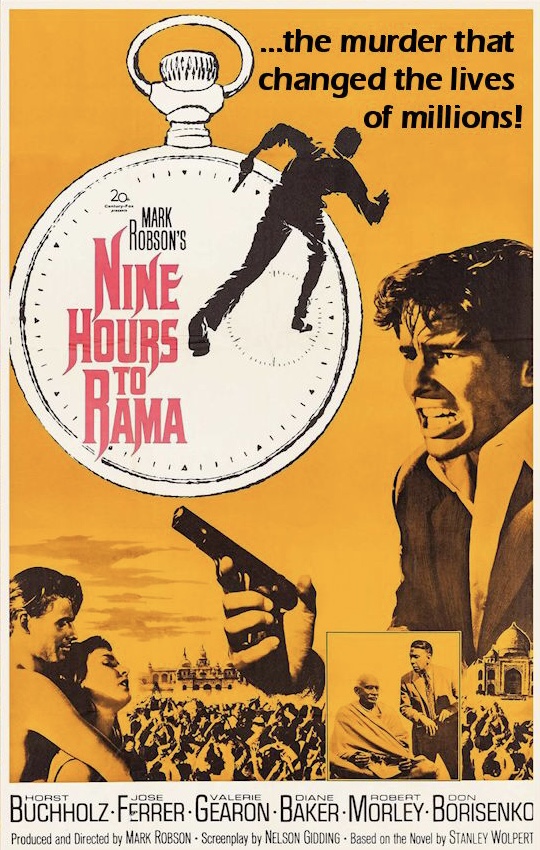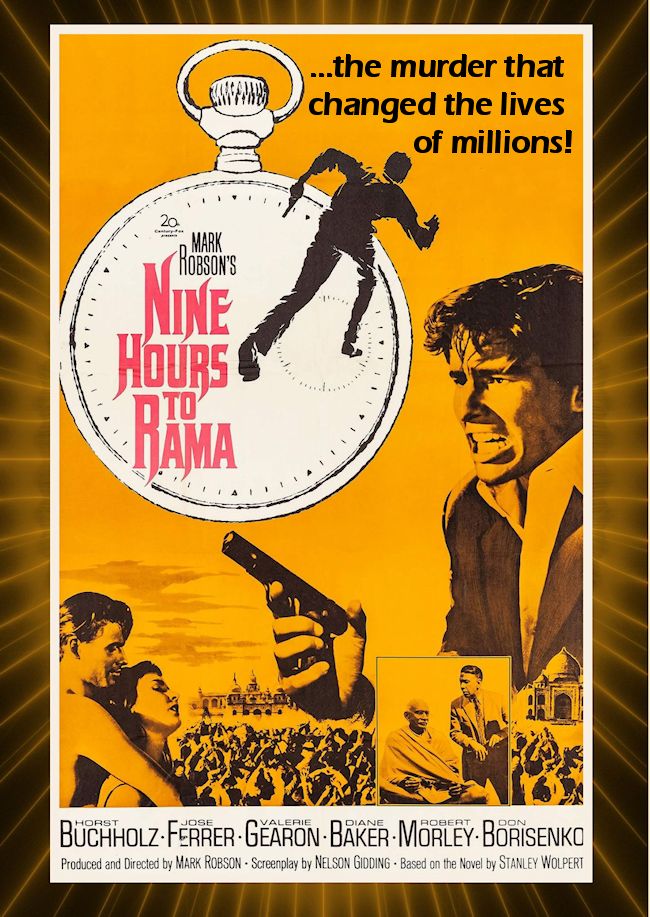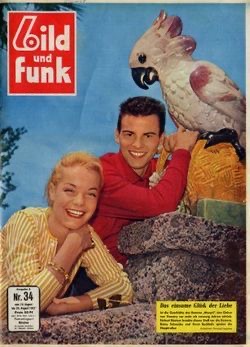 His brooding good looks led to stage work, including roles in Jean Anouilh's School For Fathers and Shakespeare's Richard III, and a screen debut in the fantasy Marianne of My Youth (1955), after its director Julien Duvivier saw him at the Schiller theatre. What made him a star in Germany were his James Dean-style roles as rebellious youngsters, most notably in Die Halbstarke (1956), shown in Britain as Wolfpack.
Buchholz's international career did not lessen his popularity at home, and he continued to work in films and television throughout Europe, while living principally in Switzerland and maintaining apartments in Paris and Berlin. Hollywood offered him little, and after the lumpen Fanny (1961), his next film after the classic western, he relished his role as the communist lover in Billy Wilder's satire on American consumerism, One, Two, Three (also 1961).
He then took on Nine Hours To Rama (1963), making a convincing character of Naturam Godse, the Hindu extremist determined that Gandhi should be assassinated. This rather dull film launched a decade in which Buchholz starred mainly in dismal co-productions, including Marco, The Magnificent (1965), Cervantes (1966) and The Great Waltz (1972), in which his portrayal of Johann Strauss Jr was drowned in a welter of melody.
Buchholz returned to Germany to star in But Johnny (1973), and subsequently divided his time between lucrative television movies and films in America. Among his better television work was The Savage Bees (1976), Raid On Entebbe (1977) and Berlin Tunnel 21 (1981), in which he played an engineer helping refugees escape to the west. On the big screen, he was in the spy drama Avalanche Express (1979) and more prestigious films, including Wim Wenders' Faraway, So Close! (1993), and enjoyed personal success as the cultured Dr Lessing in Robert Benigni's Life Is Beautiful (1997).
The following year, he provided the voice of the Emperor in the German version of the animated adventure Mulan, estimating that he had worked on the dubbing of more than 1,000 films throughout his career. Among his last screen appearances was a documentary, Guns For Hire; The Making Of The Magnificent Seven (2000) and an old-fashion Europudding thriller, Enemy (2001).
He is survived by his wife Myriam Bru, who gave up acting after their marriage in 1958, and their two children, Beatrice and Christopher, both of whom are actors.
· Horst Buchholz, actor, born December 4 1933; died March 3 2003
To view the "Guardian" Obituary on Horst Buchholz, please click here.
Tribute
Thoughtful looking Horst Buchholz was a renowned German actor who seems to be mainly remembered for one classic western. But this largely forgotten actor had a much more interesting and varied career which covered many genres in many countries.
Born in Berlin on December 4th, 1933, Buchholz began in popular German productions such as 'Regine' ('56) and 'King in the Shadow' ('57) before impressing in the cult comedy 'Confessions of Felix Krull' ('57), where he played a charming scoundrel conning his way to the top. It would be two years later however, with a sympathetic role in an excellent British thriller, that would bring him wider acclaim. In 'Tiger Bay' ('59) his first English language movie, Buchholz shone as a Polish seaman being pursued by the police after shooting dead his girlfriend. The movie was also memorable for introducing a 12 year old Hayley Mills to the screen, and she stole the show as the little girl who witnesses the murder.
The following year Buchholz found Hollywood fame when he played the youngest gang member in John Sturges' classic western 'The Magnificent Seven' ('60). As the reckless Chico his character survives the final shootout along with Steve McQueen and Yul Brynner. A change of pace followed with Billy Wilder's energetic farce 'One, Two, Three' ('61), a rapid-fire comedy which had James Cagney as a Coca-Cola executive in Germany, whose pretty young daughter (Pamela Tiffin) falls in love with Buchholz's radical communist, leading to the usual complications. Although the movie was a misfire it has since gained a sizable following over the years. Also that year Buchholz romanced Leslie Caron in 'Fanny', playing the son of Charles Boyer's bar owner who falls in love with Caron's pretty French maiden, whilst longing for his own freedom. It was a lovely film with the superb cast (including Maurice Chevalier) on top form.
Now a popular young actor, Horst had to turn down Omar Sharif's role in 'Lawrence of Arabia', as he had already signed on to Wilder's 'One, Two, Three'. In Italy he was Bette Davis' wannabe artist son in the drama 'The Empty Canvas' ('63), and then a club owner in the energetic spy spoof 'That Man in Istanbul' ('65) with Sylva Koscina and Klaus Kinski. That same year saw Buchholz take on the role of Marco Polo in the visually impressive but rather tedious adventure 'Marco the Magnificent' ('65) alongside Anthony Quinn and Omar Sharif. After playing the title role in the biopic 'Cervantes' ('67) about the poet and writer who penned "Don Quixote", he was reunited with Sylva Koscina for the dull actioner 'The Dove Must Not Fly' ('70). Another biopic followed, this time of composer Johann Strauss, in Andrew L. Stone's musical 'The Great Waltz' ('72). He gave a good performance and aged convincingly, and even though the production was overblown, at least the music was good.
With film offers now diminishing, Buchholz made a run of television movies, including the pretty good horror 'The Savage Bees', and the star-laden hostage drama 'Raid on Entebbe' (both '76) with Peter Finch and Charles Bronson. Some duds followed, including the troubled Lee Marvin production 'Avalanche Express' ('79) and Umberto Lenzi's war flick 'From Hell to Victory' ('79) with George's Peppard and Hamilton. Following some forgettable parts in the Erotic French drama 'Aphrodite' ('82) and the 1983 Brooke Shields' adventure 'Sahara', one good movie at this time was the 1988 drama 'And the Violins Stopped Playing', a true story about a small band of gypsies escaping the German army during World War II. Slumming it once again, he then hammed it up as a menacing baddie called Thor in the Italian Post-Apocalypse sci-fi flick 'Escape from Paradise' ('90).
After a small role as a devious tycoon in Wim Wender's acclaimed fantasy-drama 'Faraway, So Close! ('93), Buchholz scored a big hit later on with one of his final movies, the Oscar-winning crowd-pleaser 'Life Is Beautiful' ('97), playing a kindly doctor befriending Roberto Begnini's upbeat concentration camp prisoner. Apart from a supporting role in the forgettable Luke Perry actioner 'The Enemy' (2001), Buchholz's final appearances were confined to German productions, though mainly in television movies.
Sadly, while recovering from a broken thighbone, Buchholz died of pneumonia on March 3rd 2003. He was 69. Married for 42 years to former French actress Myriam Bru, Horst Buchholz was a much-loved actor in his own country, but also managed to carve out a successful career all over the world, including Hollywood where (if only briefly) he found fame and a fan-base with a handful of varied and now-classic productions.
Favourite Movie: The Magnificent Seven
Favourite Performance: Tiger Bay