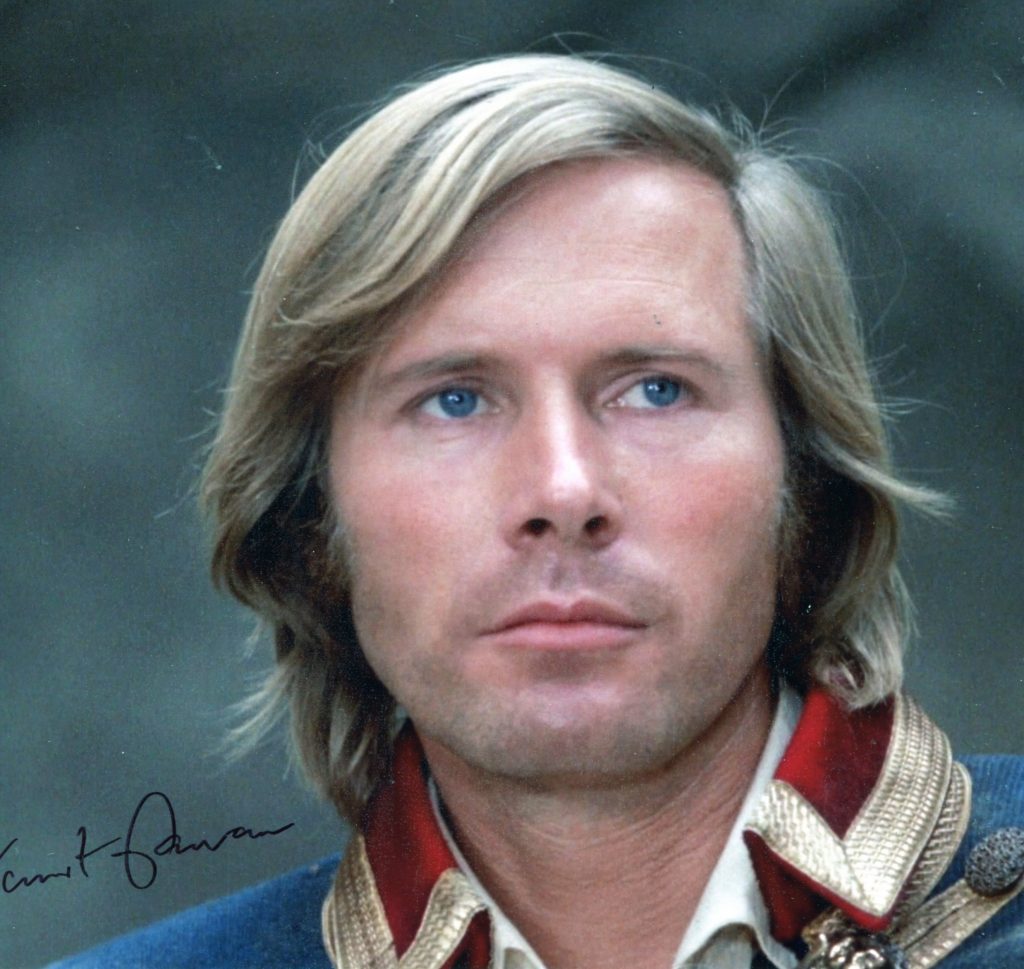 Horst Janson was born in 1935 in Germany. He made his acting debut in 1959 in "Buddenbrooks". His other films include in 1970 "You Can't Win Em All" with Tony Curtis and Charles Bronson, "The McKenzie Break" , "Murphy's War" and perhaps his most noteworhty role in "Captain Kronos, Vampire Hunter".
Wikipedia entry:
Horst Janson (b. 1935) is a popular German actor who played Horst on Sesamstrasse from 1979 until 1983. By the time he appeared on the German version of Sesame Street, Janson had already established himself as a star in his homeland and abroad. From 1959 onward, Janson was active in German film and television, culminating in a principal role on the circus drama Salto mortale (as Sascha Dorian). A spate of English-language projects followed, mostly war or escape movies like You Can't Win 'Em All,The McKenzie Break, and Murphy's War (with Peter O'Toole). He also guest starred on Upstairs, Downstairs as the dashing Baron Klaus von Rimmer.
Continuing to migrate between Germany and England, he starred as the title characters on the German TV drama Der Bastian and in the Hammer horror film Captain Kronos, Vampire Hunter. Still other international credits include Shout at the Devil (with Roger Mooreand Ian Holm) and the TV movies To Catch a King (as the German villain) and The Last Days of Patton. He remains an active presence on German television. On December 12, 2012, Janson attended the opening of the Berlin-based exhibition 40 Jahre Sesamstrasse and appeared in a Q&A onstage with Samson (now played by another puppeteer from when he knew the bear). In 2013 he appeared in the documentary Als die Sesamstrasse nach Deutschland kam ("When Sesame Street Came to Germany"), talking about his experience working on the show.