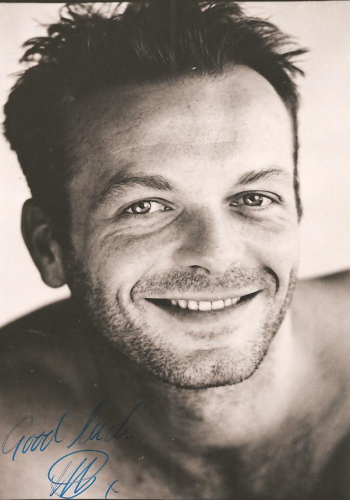 Hugo Speer TCM Overview
Hugo Speer began his acting career with roles in such British series as "The Bill" and Heartbeat". He played the part of Guy in the hughly successful "The Full Monty". In "The Interpreter" he played the brother of Nicole Kidman. He has also appeared in episodes of "Skins".
TCM Overview:
English actor Hugo Speer first became known to audiences for his role in the smash-hit comedy "The Full Monty" and later had recurring roles on the TV shows "Echo Beach" and "Sorted." Born in the Yorkshire city of Harrogate, he studied acting at the Arts Educational School. His first roles came in the '90s, playing a small part in the feature "Bhaji on the Beach" and appearing in the TV drama "The Bill." In 1997, he earned a recurring role on the drama "McCallum" and achieved international fame as one of the six unemployed steel workers in "The Full Monty."
He had a subsequent starring role in the musical comedy "Swing" in 1999, and appeared in the 2005 Hollywood thriller "The Interpreter." On television, he played Sergeant George in the acclaimed miniseries "Bleak House" and starred in the drama "Sorted." He subsequently co-starred with Martine McCutcheon and Jason Donovan in the family drama "Echo Beach" and went on to appear in the supernatural series "Bedlam." In 2011, he was featured in another show involving the paranormal, the Syfy series "Haven," and the same year he appeared in the romantic drama "Late Bloomers," starring William Hurt and Isabella Rossellini.
Interview on the BBC Website can be read here.