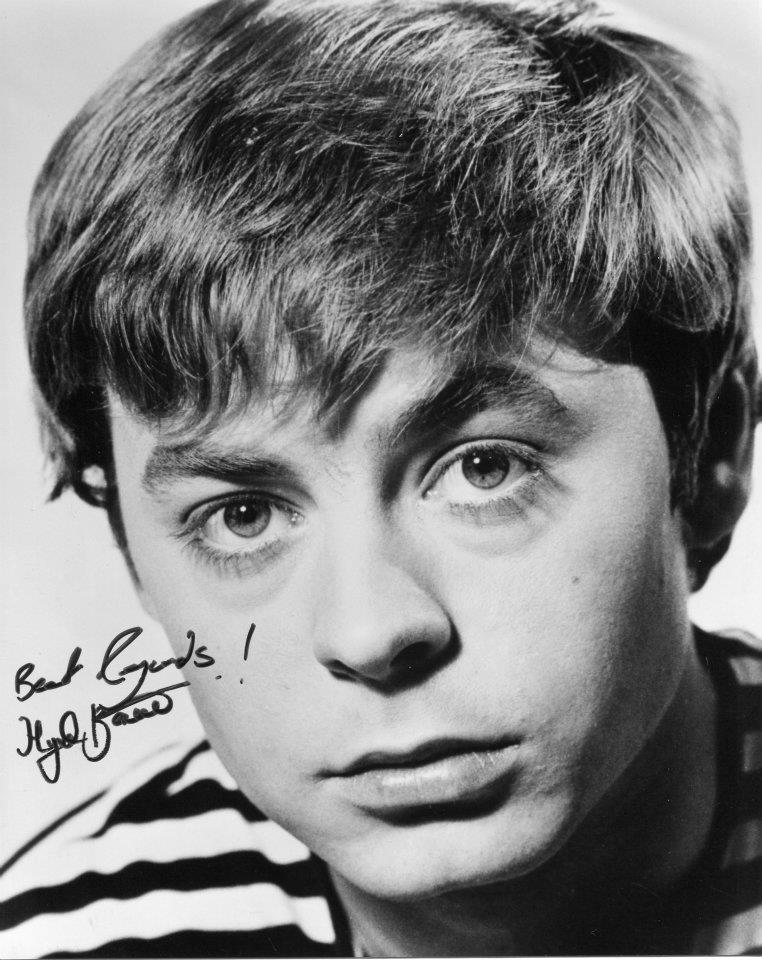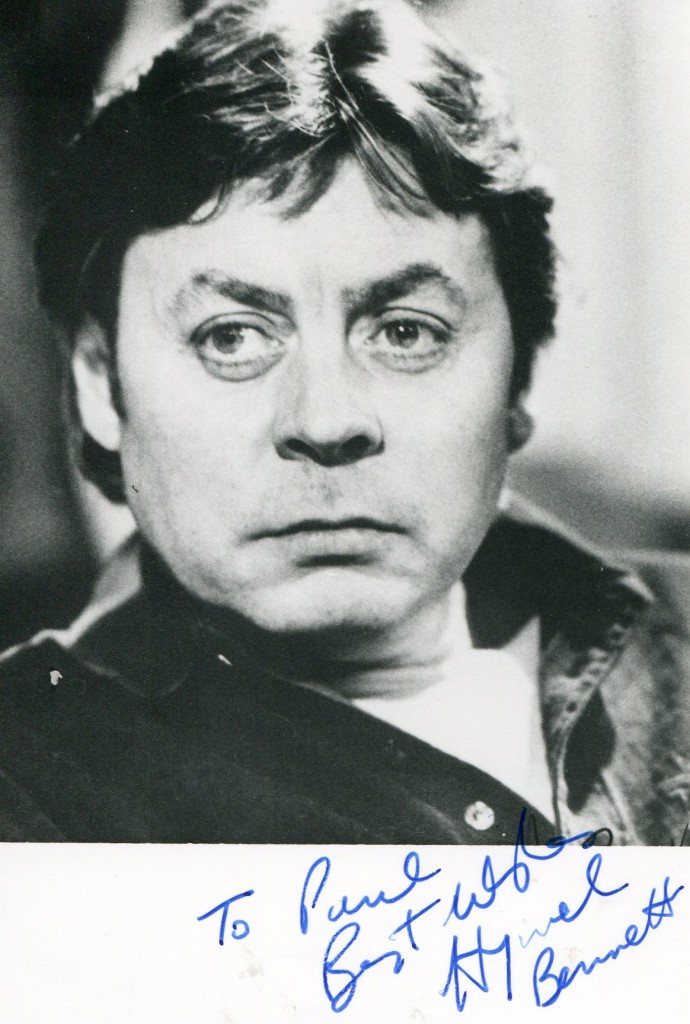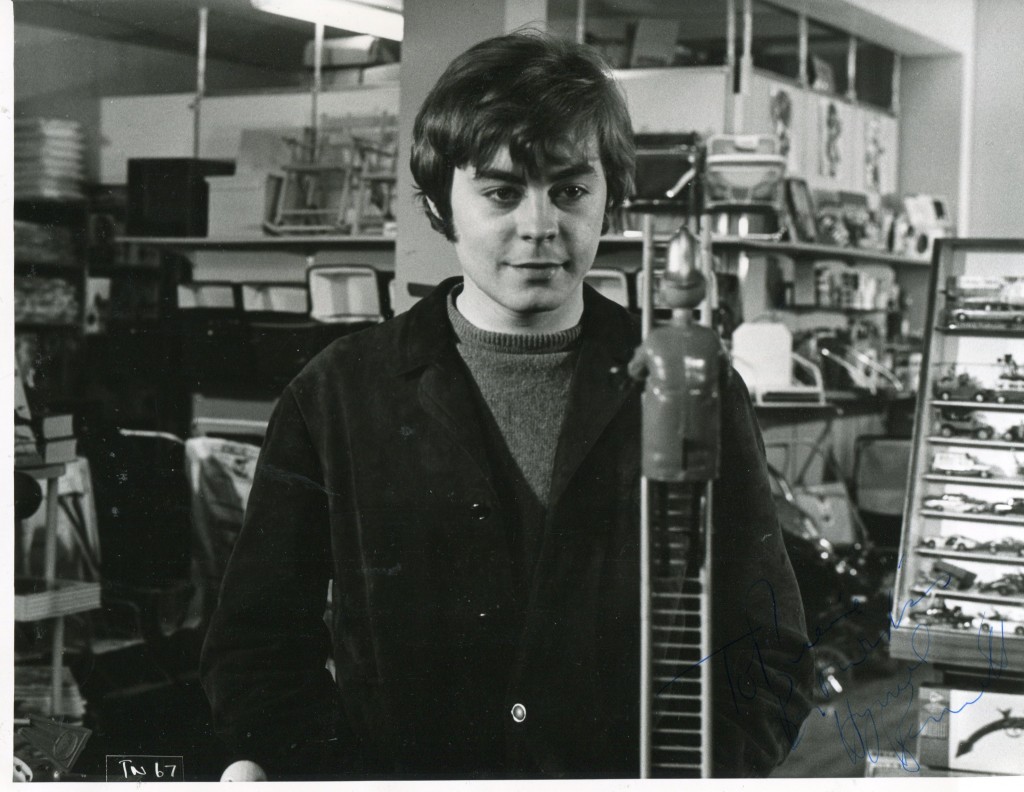 Hywel Bennett obituary in "The Guardian".
Hywel Bennett was born in Wales in 1944. He made his film debut in 1n 1966 with the lead role opposite Hayley Mills in Roy Boulting's classic "The Family Way". He made two further films with Hayley Mills, "Twisted Nerve" and "Endless Night". His other films include "The Buttercup Chain" and "The Virgin Soldiers". He had a hit on television with the series "Shelley". He died in 2017.
Obituary from "The Guardian":
The actor Hywel Bennett, who has died aged 73, achieved his greatest fame as the thinking man's layabout in the title role of the hugely popular ITV sitcom Shelley. The character was a geography graduate with an analytical brain but no desire to work – a philosopher on a sofa. A handful of jobs failed to last and Shelley was in constant conflict with the tax office, his building society and his father-in-law, aided only by his sardonic wit and anti-establishment attitude.
As a programme, Shelley was a slow-burner, but it caught on and initially ran for six series, from 1979 until 1984. Bennett's private life made headlines, and heavy drinking led him to book into a clinic in 1986. Repeats of the sitcom then led ITV to revive the series as The Return of Shelley (1988), before reverting to its original title for a final three runs between 1989 and 1992.
Shelley was the brainchild of Peter Tilbury, who wrote most of the original episodes, with Andy Hamilton and Guy Jenkin scripting many of the later ones. "The writers had done something pretty amazing," said Bennett. "They had created what was almost a monologue and turned it into a popular sitcom."
Bennett's TV popularity followed a false start for him as a star of the big screen – he was unfortunate to emerge at a time when the British film industry was in decline. His good looks and appearance in pictures that pushed the boundaries in the swinging 60s had made him a part of that vibrant era; it seemed appropriate that in 1970 he should marry Cathy McGowan, the fashion icon who had shot to fame presenting the TV pop show Ready Steady Go!.
In Bennett's first film, The Family Way (1966), a comedy made by the Boulting brothers, John and Roy, with music by Paul McCartney, he played an impotent teenage husband opposite Hayley Mills. Two years later, he played Mills's stalker in Roy Boulting's psychological saga Twisted Nerve (1968), in which the drama turns to terror, and he was with her again in the Agatha Christie thriller Endless Night (1972), taking the role of a chauffeur marrying a wealthy heiress, then moving into a dream home that proves to be a nightmare.
His most enduring film was The Virgin Soldiers (1969), based on Leslie Thomas's best-selling novel about national service recruits in Singapore dealing with a guerrilla uprising against the colonial administration in Malaya. Bennett starred as a private who has his first sexual experience with a prostitute known as Juicy Lucy. "Hywel Bennett's young Brigg appeals by grace of his close-set eyes, puddle brow and general air of queasiness," remarked the New York Times critic.
Bennett was born in Garnant, Carmarthenshire, son of Gorden, a police officer, and Sarah Gwen (nee Lewis). When he was five, the family moved to London, where his brother, Alun (who became an actor under the name Alun Lewis), was born. At the age of 15, while attending Henry Thornton grammar school, Clapham, Bennett joined the National Youth Theatre. He played the female role of Ophelia in Hamlet (Queen's theatre, 1959) when it became the first amateur company to perform in Shaftesbury Avenue and was still casting only male actors, as in Shakespeare's time – a practice that changed shortly afterwards. He continued with the company for five years, his roles including Richmond in Richard III (Scala theatre, 1963
After a brief spell as a teacher, Bennett won a scholarship to train at Rada, then gained experience with rep theatre companies in Salisbury and Leatherhead in 1965. He continued to excel on stage in the classics, as Prince Hal in Henry IV, Parts I & II (Mermaid theatre, 1970), Mark Antony in the National Theatre company's Young Vic production of Julius Caesar (1972), the lead in Hamlet on a 1974 South African tour, Marlow in She Stoops to Conquer (National Theatre at the Lyttelton theatre, 1984) and Andrey Prozorov in Three Sisters (Albery theatre, 1987). He also directed productions in provincial theatres.
Bennett's movie career petered out with parts in sex comedies such as Percy (1971) and It's a Two-Foot-Six-Inch-Above-the-Ground World (1973, also known as Anyone for Sex?), although Loot (1970) gave him a starring role in the film version of Joe Orton's play and earned a screening at the Cannes film festival. "I had come in at the tail end of everything, the studio system and so on," he told Bryan Appleyard in a 1986 interview. "I found myself in the early 70s with nowhere to go."FacebookTwitterHe took one-off character roles on television, then starred as the doctor planning to murder his wife in the four-part drama Malice Aforethought (1979) and played the field agent Ricki Tarr in Arthur Hopcraft's six-part adaptation of John le Carré's novel Tinker Tailor Soldier Spy (1979), before Shelley made him a household name.
There were also parts as the investigative journalist Allan Blakeston in Paula Milne's single drama Frankie and Johnnie (1986), Detective Sergeant Eddie Spader in the Stephen Poliakoff crime series Frontiers (1996) and the pompous assassin Mr Croup in the fantasy drama Neverwhere (1996), as well as a short run playing the gangland boss Jack Dalton (2003) in EastEnders.
Bennett appeared in three Dennis Potter serials – as the pimp Tom in Pennies from Heaven (1978) and the sleazy club owner Arthur "Pig" Mallion in both of the writer's final, linked works, Karaoke and Cold Lazarus (both in 1996).
In 2007, he retired after being diagnosed with a congenital heart defect.
Bennett is survived by his second wife, Sandra Layne Fulford, whom he married in 1998, and a daughter, Emma, from his marriage to McGowan, which ended in divorce.
Interview with Roger Ebert here.