Ian Bannen obituary in "The Guardian" in 1999.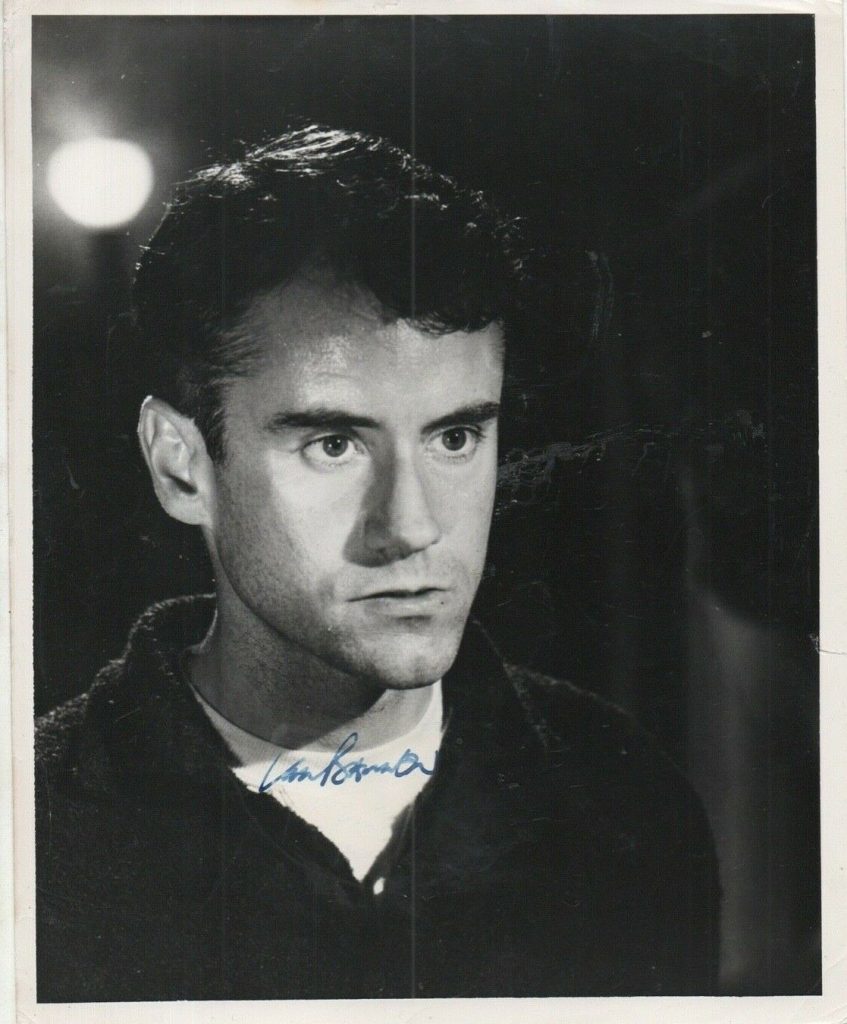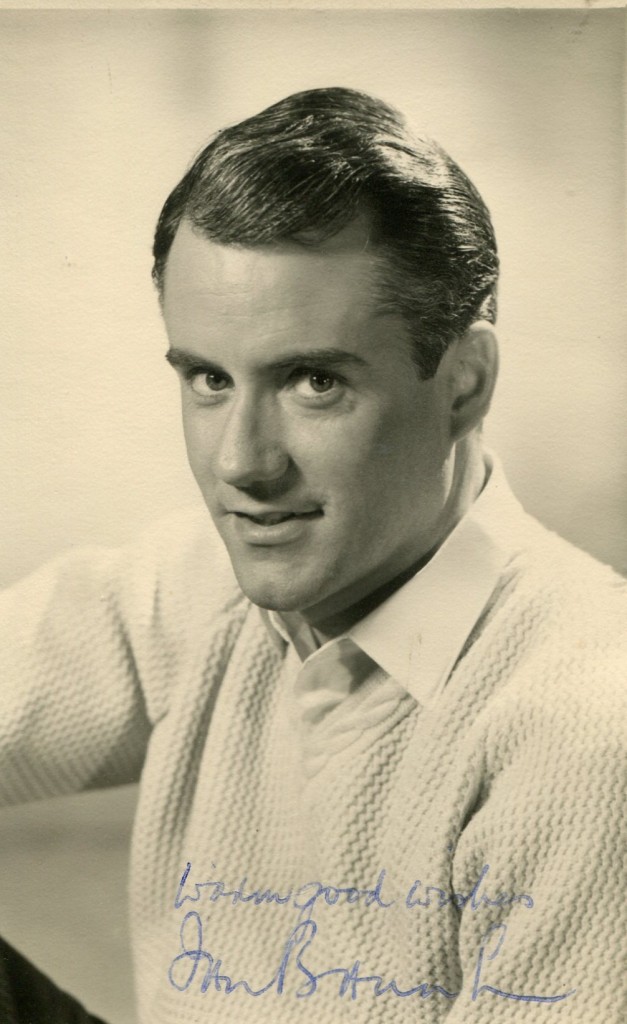 THE SCOTTISH actor Ian Bannen, who just three years ago received a lifetime achievement award from the British Academy of Film and Television Arts, was a versatile performer who did notable work in plays by Shakespeare and O'Neill, made over 50 films, winning an Oscar nomination for one of them, and also worked often on television where he successfully played Dr Cameron, the seasoned Highland medical practitioner, in a revival of the popular series Dr Finlay's Casebook. His career was currently enjoying a resurgence after his acclaimed performance last year of an Irish con-man in the hit comedy Waking Ned.Ads by Googl
Born in Airdrie, Lanarkshire, in 1928, the only son of a lawyer, he was educated at Ratcliffe College, Leicestershire. A lover of films as a boy – he later confessed he would sneak out of school to watch Jean Gabin movies – he served as a corporal in the Army before making his stage debut at the Gate Theatre in Dublin in 1947 as the Emperor's son in the play Armlet of Jade.
In 1951 he joined the Shakespeare Memorial Theatre Company at Stratford-upon-Avon and remained with them for four seasons which included in 1953 a year's tour of Australia and New Zealand. His London stage debut came in 1955 when he played in Prisoners of War at the small Irving Theatre, but he first attracted important notice the following year with his portrayal of the virile Marco, the older of two immigrant brothers in Arthur Miller's A View From the Bridge, presented at the Comedy Theatre which had been turned into a club in order to mount three plays banned at that time by the Lord Chamberlain (the other two were Tea and Sympathy and Cat on a Hot Tin Roof).
In 1958 he made the first of several appearances in the works of Eugene O'Neill with a highly praised portrayal of Hickey in The Iceman Cometh. Kenneth Tynan called Bannen "perfect" as "the manic salesman, driving his friends to destruction with the enthusiasm of a revivalist" in this fondly recalled production directed by Peter Wood. Later the same year Bannen was in O'Neill's autobiographical masterpiece Long Day's Journey Into Night, playing Jamie, based on the older brother of Eugene (called Edmund in the play) at the Edinburgh Festival and subsequently at the Globe in London. Tynan wrote, "Ian Bannen gets easily to the heart of the elder brother, especially in the last-act debauch when he confesses to Edmund how much he hates and envies him." (Twenty-five years later Bannen was to play the same character at a later stage of his life in O'Neill's Moon for the Misbegotten.)
Bannen made his screen debut in 1956 in the Boulting Brothers' hit comedy Private's Progress and served as a reliable supporting player in many subsequent films, including Yangtse Incident (1957), A Tale of Two Cities (1958), and Carlton-Browne of the F.O. (1959). In a 1960 version of Macbeth made for American television but subsequently released to cinemas, he played Macduff, and the following year he went back to Stratford to play several pivotal roles with the Royal Shakespeare Company including a flinty Iago in Othello, Orlando in As You Like It (with Vanessa Redgrave), Mercutio in Romeo and Juliet and the title role in Hamlet.
It was after a performance of Hamlet that he met Marilyn Salisbury, a Ministry of Agriculture assistant, who had inadvertently parked in his reserved space. Unable to start her van, she was trying to fix it when Bannen appeared. "I had on the only French dress I ever possessed, cream silk," she later related, "and I was grease from head to foot." The couple became close friends, but it was 17 years before they married.
At the Dublin and Venice Festivals in 1962 Bannen returned to O'Neill with an acclaimed portrayal of Cornelius Melody in A Touch of the Poet. He was given his first leading screen role in Seth Holt's Station Six- Sahara, as one of five men fighting over a glamorous blonde (Carroll Baker) who crash-lands at their desert oasis.
Bannen himself played the survivor of a crashed aeroplane in Robert Aldrich's Flight of the Phoenix (1965). The film had a strong line-up of stars headed by James Stewart, but Bannen's performance was distinctive enough to win him an Oscar nomination as Best Supporting Actor. The actor afterwards stated that he, Peter Finch and other actors would go to a different bar every night during the film's location shooting. Bannen was later to be a regular drinking companion of Peter O'Toole and Richard Burton, but after a spell of hepatitis was forced to give up alcohol.
He played Natalie Wood's husband in Arthur Hiller's comedy Penelope (1966), co-starred with Jeanne Moreau in Sailor from Gibraltar (1967) and worked with Robert Aldrich again in the grim war film Too Late The Hero (1969). Sidney Lumet's intense thriller The Offence (1973), in which a frustrated detective (Sean Connery) beats a suspect to death, was also grim but Bannen won praise for his uncompromising portrayal of the ill-fated suspect who, in a taut cat-and-mouse game, causes the detective to acknowledge the darker side of his own character.
In 1983 Bannen returned to the role of Jamie Tyrone, this time in O'Neill's Moon for the Misbegotten, with Frances de la Tour as his co-star. The play was a success, and the following year transferred to Broadway, though the experience was not a happy one for Bannen. He did not get along with his new co-star Kate Nelligan, and her intense performance, though greatly praised by the New York press, created what the critic Benedict Nightingale described as an "emotional unbalance" compared to that of de la Tour. "There must have been times," he wrote, "when Bannen felt like a flashlight battery expected to match the voltage of forked lightning."
The actor's many television credits include the betrayed agent who kills the mole in Tinker, Tailor, Soldier, Spy (1979), the secret service agent "R" in Ashenden (1991) and Dr Cameron in the revival of the popular series Dr Finlay's Casebook (1993). Among his later films was John Boorman's affectionate portrait of life in wartime Britain, Hope and Glory (1987), in which Bannen made an indelible impression as the flamboyant grandfather, and Braveheart (1995), Mel Gibson's Oscar-winning film in which Bannen played the leper Lord Allendale.
In Waking Ned (1998), he was the lovable pensioner Jackie O'Shea who persuades his village to claim a big lottery win after the ticket's owner dies of shock. The film was a hit in both Britain and the United States and won Bannen international approval.
Tom Vallance
Ian Bannen, actor: born Airdrie, Lanarkshire 29 June 1928; married 1976 Marilyn Sainsbury; died Knockies Straight, Inverness-shire 3 November 1999.
To also view "The Independent" Obituary of Ian Bannen, please click here.