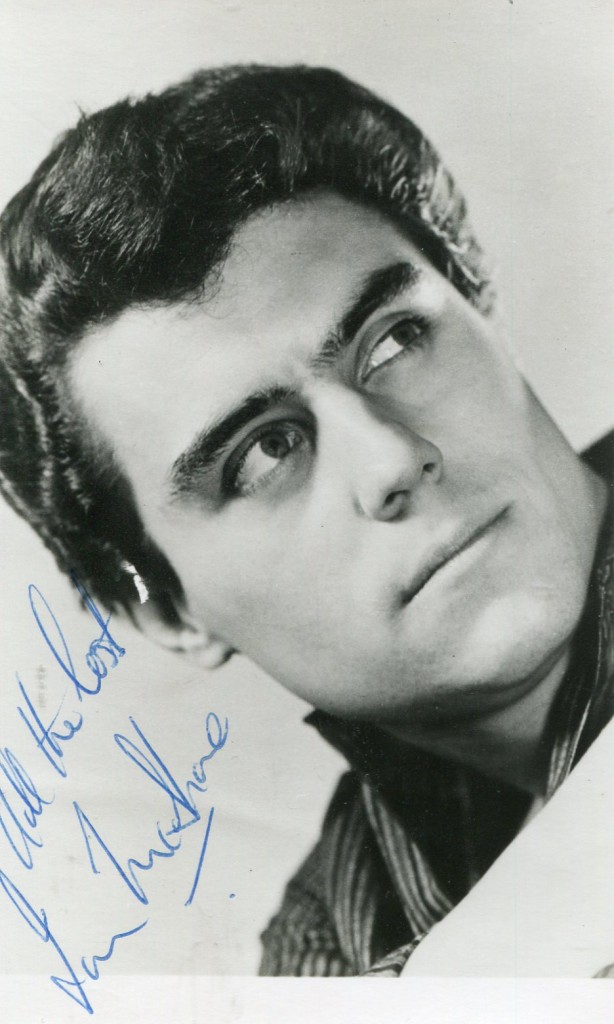 Ian McShane (Wikipedia)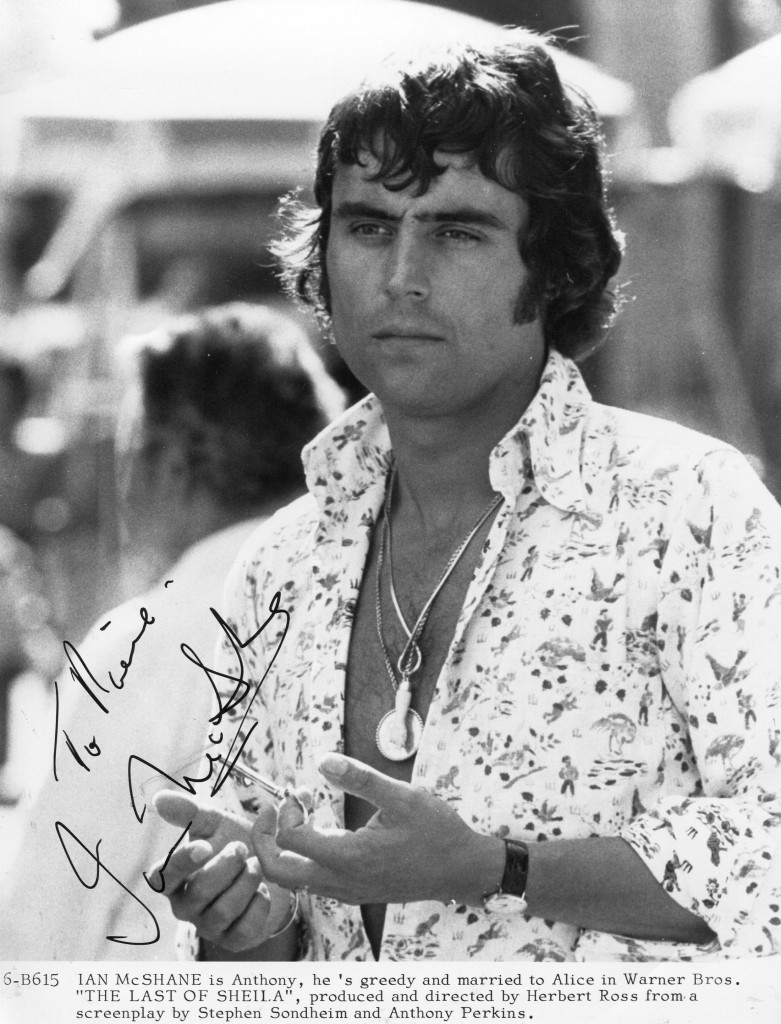 Ian McShane is known for his television performances, particularly the title role in the BBC series Lovejoy (1986–1994) and as Al Swearengen on the HBO series Deadwood (2004–2006) and its 2019 film continuation, the original series garnering him the Golden Globe Award for Best Actor in a Television Series Drama and a Primetime Emmy Award for Outstanding Lead Actor in a Drama Series nomination. He currently portrays Mr. Wednesday in the Starz series American Gods(2017–).
His film roles include Harry Brown in The Wild and the Willing (1962), Charlie Cartwright in If It's Tuesday, This Must Be Belgium (1969), Wolfe Lissner in Villain (1971), Teddy Bass in Sexy Beast (2000), Frank Powell in Hot Rod (2007), Tai Lung in Kung Fu Panda(2008), Blackbeard in Pirates of the Caribbean: On Stranger Tides (2011) and Winston in the John Wick film series (2014–).
McShane was born in Blackburn, Lancashire, the only child of Irene (née Cowley; born 1921) and Scottish footballer Harry McShane (1920–2012). His father was Scottish, from Holytown, Lanarkshire, and his mother, who was born in England, was of Irish and English descent. McShane grew up in Davyhulme, Manchester, and attended Stretford Grammar School. After being a member of the National Youth Theatre, he studied at the Royal Academy of Dramatic Art (RADA), alongside Anthony Hopkins and John Hurt. He shared a flat with Hurt, whom McShane called his "oldest friend in the business". He was still a student at RADA when he appeared in his first film, The Wild and the Willing (1962).
In the United Kingdom, McShane's best known role may be that of antiques dealer Lovejoy in the eponymous series. He also enjoyed fame in the United States as British film director Don Lockwood in Dallas and as a British cockfighting aficionado in Roots. Even before Lovejoy, he was a pin-up as a result of appearances in television series, such as Wuthering Heights (1967, as Heathcliff), Jesus of Nazareth (1977, as Judas Iscariot), and Disraeli (1978)—as well as films like Sky West and Crooked (1965) and Battle of Britain (1969).
In the United States, he is known for the role of historical figure Al Swearengen in the HBO series Deadwood, for which he won the 2005 Golden Globe Award for Best Actor in a Television Drama. He was also nominated at the 2005 Emmy Award and Screen Actors Guild Awards.
Among science fiction fans, McShane is known for playing the character Dr. Robert Bryson in Babylon 5: The River of Souls. In a 2004 interview with The Independent, McShane stated that he wished that he had turned down the role of Bryson as he had struggled with the technical dialogue and found looking at Martin Sheen, who was wearing an eye in the middle of his forehead, to be the most embarrassing experience that he had ever had while acting.
In 1985, he appeared as an MC on Grace Jones' Slave to the Rhythm, a concept album which featured his narration interspersed throughout and which sold over a million copies worldwide.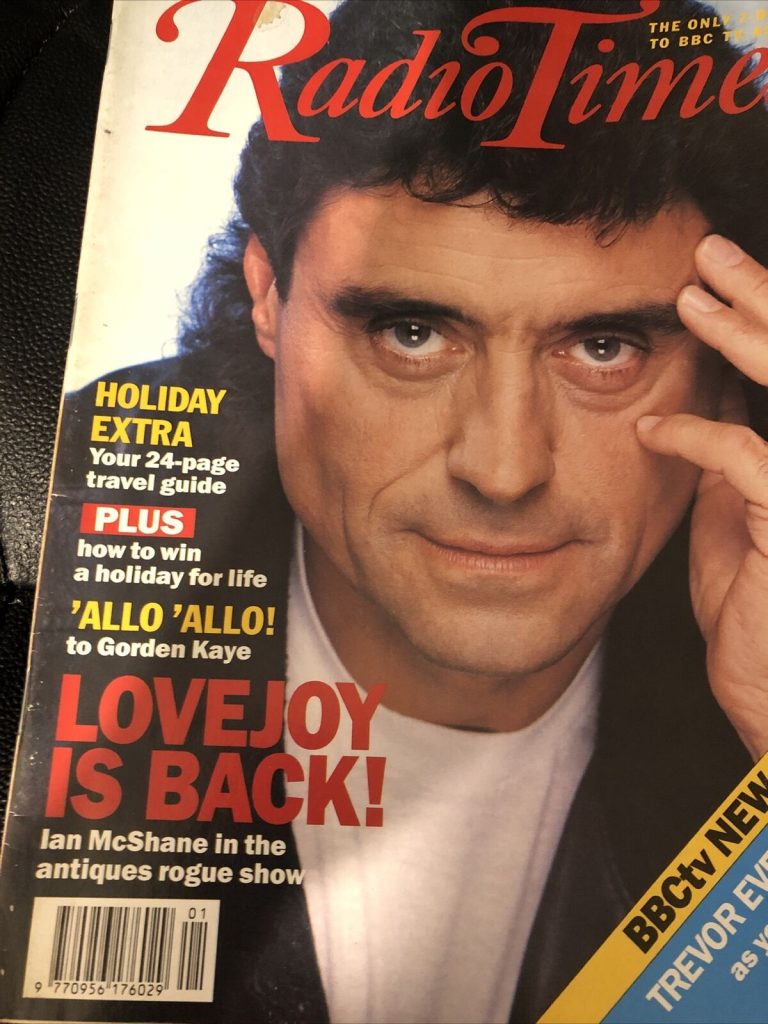 Other recent roles include Captain Hook in Shrek the Third, Ragnar Sturlusson in The Golden Compass, Tai Lung in Kung Fu Panda (for which he received an Annie Award nomination), and Mr. Bobinsky in Coraline. In live-action, he has performed in Hot Rod, the action/thriller Death Race, and The Seeker. He has appeared in The West Wing as a Russian diplomat. During 2007–08, he starred as Max in the 40th anniversary Broadway revival of Harold Pinter's The Homecoming, co-starring Eve Best, Raúl Esparza, and Michael McKean, and directed by Daniel Sullivan, at the Cort Theatre (16 December 2007 – 13 April 2008).
In 2009, McShane appeared in Kings, which was based on the biblical story of David. His portrayal of King Silas Benjamin, an analogue of King Saul, was highly praised with one critic saying: "Whenever Kings seems to falter, McShane appears to put bite marks all over the scenery."
In 2010, McShane starred in The Pillars of the Earth as Bishop Waleran Bigod. The series was an historical drama set in 12th-century England and adapted from Ken Follett's novel of the same name
Also in 2010, the Walt Disney Company confirmed that McShane would portray Blackbeard in the fourth instalment of the Pirates of the Caribbean franchise, On Stranger Tides. In 2013, McShane played King Brahmwell in Bryan Singer's Jack the Giant Slayer.
Since 2010, McShane has narrated the opening teases for each round of ESPN's coverage of The Open Championship. In 2012, McShane had a guest role for two episodes as Murder Santa, a sadistic serial killer in the 1960s in the second season of American Horror Story. In 2016, he joined the cast of Game of Thrones in Season 6 as Ray.
McShane announced on April 20, 2017 that a script for a two-hour Deadwood movie had been submitted by creator David Milch to HBO and that a film is as close as ever to happening. "[A] two-hour movie script has been delivered to HBO. If they don't deliver [a finished product], blame them," McShane said.[34] The film began production in October 2018.[35]
On 30 August 1980, McShane married actress Gwen Humble (born 4 December 1953). They live in Venice, California.