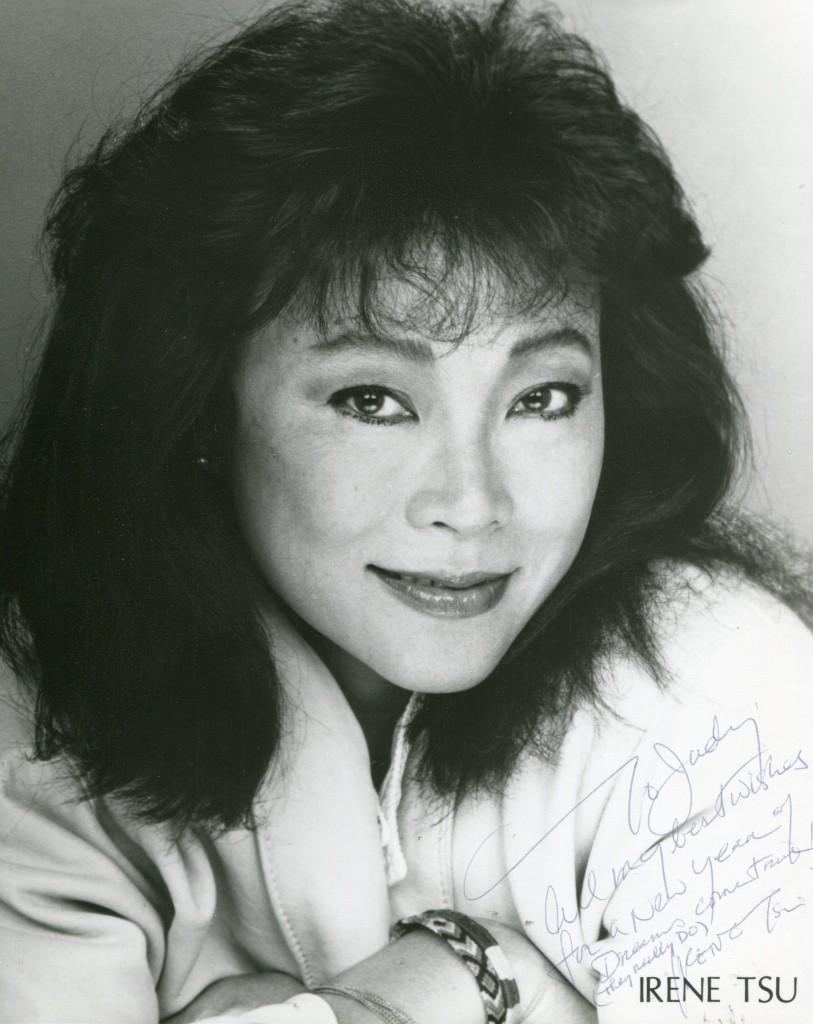 Irene Tsu was born in 1943 in Shangai in China. She was raised in San Francisco. She was a featured dancer in the film "Flower Drum Song" in 1961. Her other films include "Take Her, She's Mine" with James Stewart and Sandra Dee, "Paradise Hawaiian Style" with Elvis Presley and "The Green Berets" with John Wayne.
TCM Overview:
Irene Tsu was an actress who was no stranger to being featured in numerous film roles throughout her Hollywood career. Early on in her acting career, Irene Tsu landed roles in various films, including the Jack Lemmon comedy adaptation "Under the Yum Yum Tree" (1963), the James Stewart comedic adaptation "Take Her, She's Mine" (1963) and the Shirley MacLaine comedy "John Goldfarb, Please Come Home" (1964). She also appeared in "Seven Women" (1965), the Annette Funicello comedy "How to Stuff a Wild Bikini" (1965) and the Elvis Presley musical "Paradise Hawaiian Style" (1966). Her film career continued throughout the seventies and the eighties in productions like "Hot Potato" (1975) with Jim Kelly, "Paper Tiger" (1975) and "Down and Out in Beverly Hills" (1986). She held additional roles in television including a part on "The Single Guy" (NBC, 1995-97). She also was featured in the TV movies "Widow's Kiss" (HBO, 1995-96) and "Tell Me No Secrets" (ABC, 1996-97). Most recently, Irene Tsu acted on "Law & Order: LA" (NBC, 2010-11).
The above TCM Overview can also be accessed online here.
For article on Irene Tsu by in Cinema Retro Tom Lisanti, please click here.