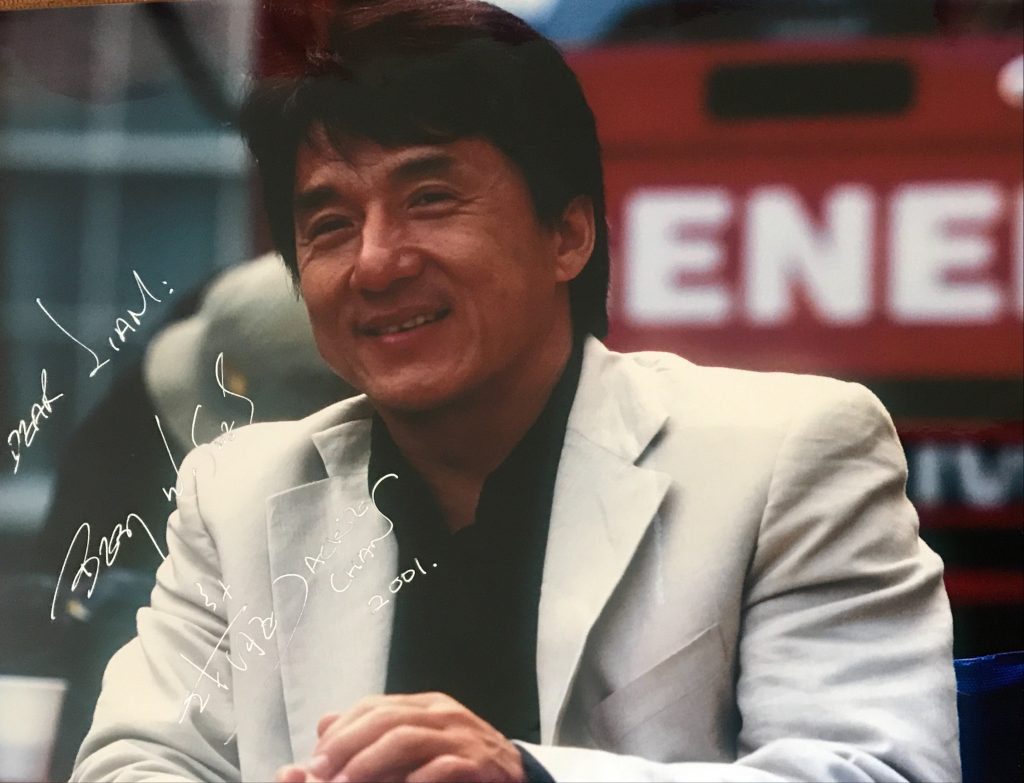 Jackie Chan was born in Hong Kong in 1954. One of his first films was "The Hand of Death" in 1976. Among his other films are "Shanghai Noon" and "The Accidental Spy".
TCM Overview:
After first establishing his martial arts prowess in his native Hong Kong, actor-choreographer-director Jackie Chan translated his massive success in Southeast Asia to become a huge international star, particularly in America. With a reputation as an unrelenting performer willing to risk bodily injury – both with himself and his fellow stuntmen – to create elaborate and jaw-dropping action sequences, Chan amazed critics and audiences with his sheer technical skill while redefining Hong Kong action movies by bringing in an element of comedy. He spent the first couple of decades finding his footing, but had a major breakthrough with the action-comedy, "Snake in the Eagle's Shadow" (1978), which propelled the previously-struggling performer into the limelight. Though he took a shot at Hollywood with "Battle Creek Brawl" (1980) and "The Cannonball Run" (1981), he would have to wait until "Rumble in the Bronx" (1996) to make his mark in the United States. But it was his starring turn in the wildly popular "Rush Hour" (1998) and its sequels that cemented his place as one of Hollywood's elite action stars. His status as a bankable actor was further enhanced with "Shanghai Noon" (2001) and its follow-up, "Shanghai Knights" (2003), though he took a stumble with "Around the World in 80 Days" (2004). While he returned to Hong Kong for a number of films, including his first with Jet Li, "The Forbidden Kingdom" (2008), Chan remained busy in Hollywood, as he retained his hold on being a popular box office draw.
The above TCM overview can also be accessed online here.
His website is here.