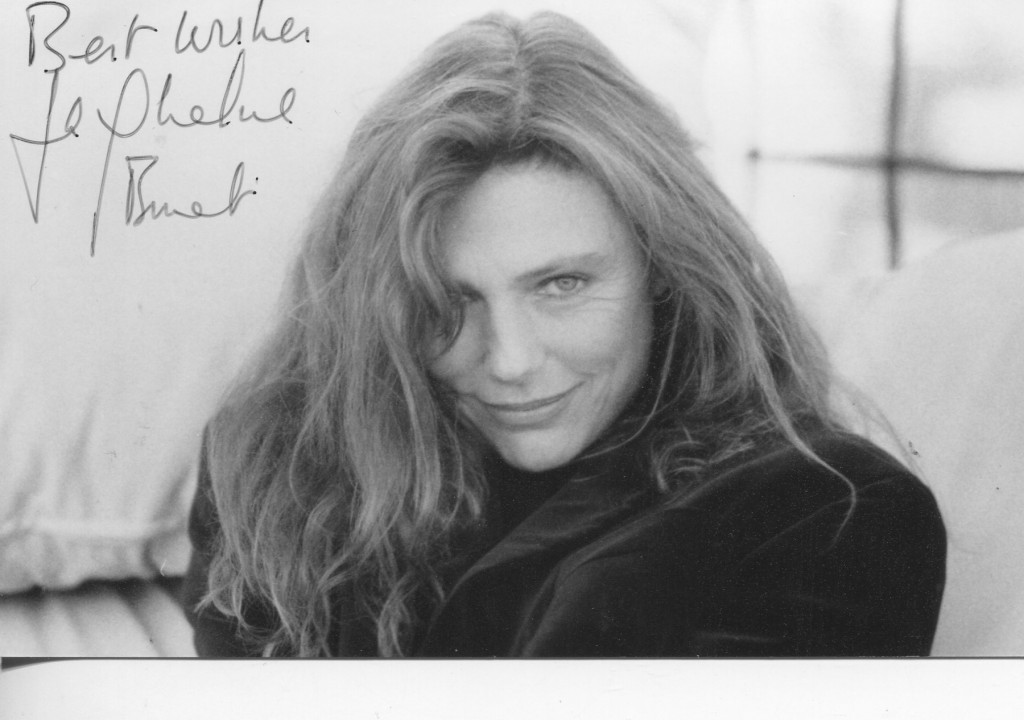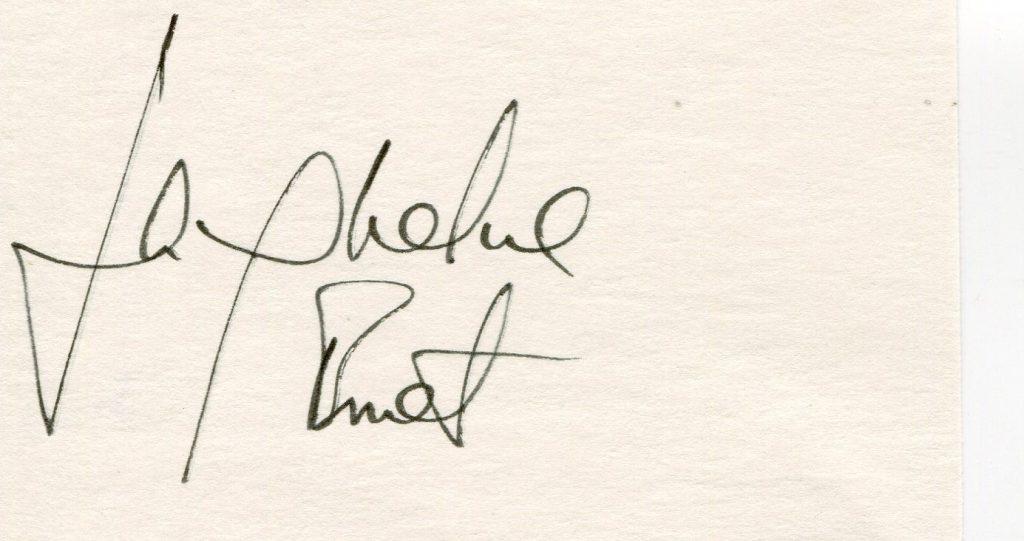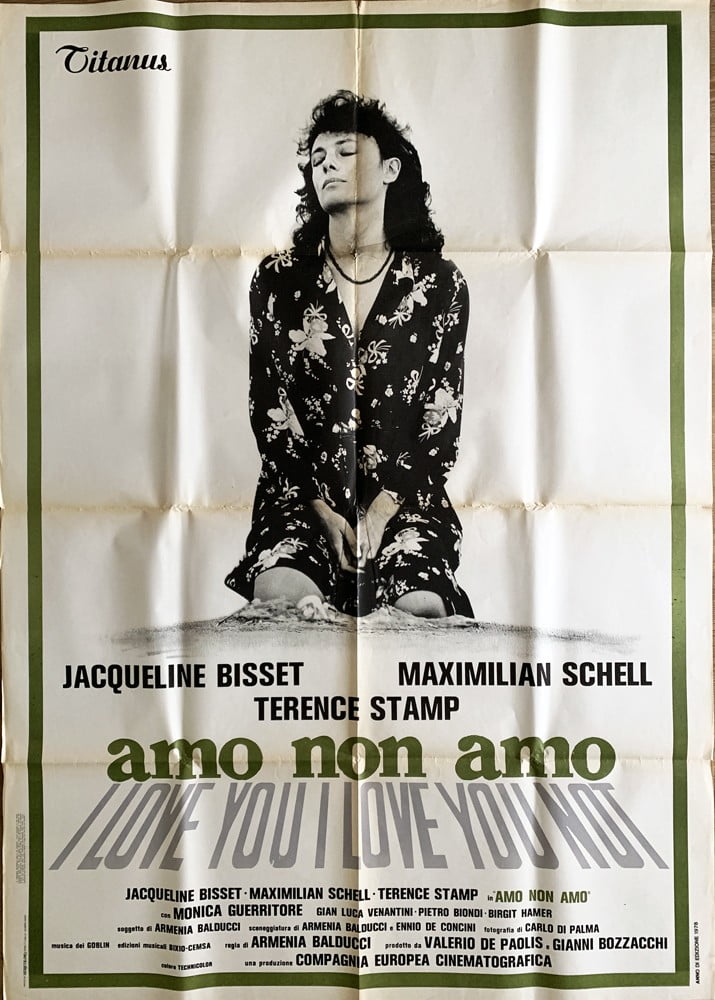 Jacqueline Bisset was born in 1944 in Weybridge, Surrey. She began her career in British films and came to prominence in 1967 in "Two for the Road" with Audrey Hepburn anf Albert Finney. The following year she was in Hollywood making "The Detective" with Frank Sinatra and Lee Remick followed by "Bullit" with Steve McQueen. She has had a very profilic career starring opposite major actors like Jon Voight, Charles Bronson, Paul Newman and Michael York. Her most recent film is "The Last Film Festival" with Dennis Hopper.
TCM Overview:
British actress Jacqueline Bisset rose to fame in the 1970s as the object of desire for numerous top actors in features like "Bullitt" (1968), "Airport" (1970), "The Deep" (1977) and "The Greek Tycoon" (1978). Few of these roles allowed her to express anything more than slow-simmering sexuality, but gradually films like Francois Truffaut's "Day for Night" (1973), George Cukor's "Rich and Famous" (1981) and John Huston's "Under the Volcano" (1983) revealed her talent for intelligent, complex performances. Unlike many actresses as they approached their fourth and fifth decades, Bisset remained active and in demand, playing a wide range of parts from stalwart mothers to seductive socialites. What remained constant throughout her four-decade career was her cool elegance, which preserved her iconic status as one of the screen's great international beauties.
Born Winifred Jacqueline Bisset in the town of Weybridge in Surrey, England on Sept. 13, 1944, she was the daughter of Scottish doctor Max Bisset and his French wife, Arlette, a former lawyer who taught her daughter to speak her native tongue fluently. Bisset's initial passion was ballet, which she studied as a child, but as she grew into a willowy adolescent, she was considered too tall to pursue dance as a career. Bisset's teenage years were marked by major upheaval in her family life. After her mother was diagnosed with multiple sclerosis, her father left the family, forcing his daughter to support her mother and younger brother, Max through modeling. The latter job led to an interest in acting, and Bisset made her screen debut as an uncredited extra in Richard Lester's "The Knack and How to Get It" (1965), which also launched the film careers of Charlotte Rampling and Jane Birkin.
She earned her first lines in Roman Polanski's "Cul-de-Sac" (1966), but soon settled into a series of ornamental roles that were largely defined by her next picture, the all-star James Bond spoof, "Casino Royale" (1966), which cast her as Miss Goodthighs. Bit roles soon blossomed into supporting parts in "The Detective" (1968), where she replaced Mia Farrow as the wife of a murder victim investigated by Frank Sinatra, and "The Sweet Ride" (1968), a counterculture drama that earned her a Golden Globe nomination as a mystery woman who came between beach bums Tony Franciosa, Michael Sarrazin and Bob Denver. In 1969, she was an innocent teen whose trip to America ends in romantic failure and prostitution in Jerry Paris' relentlessly downbeat "The Grasshopper."
Bisset's star-making role finally came in 1968 with "Bullitt," where her cool beauty was matched perfectly by Steve McQueen's frosty dramatics as a tough San Francisco detective with a penchant for hard driving. The film's popularity elevated Bisset to major Hollywood features in the 1970s, though not more substantive roles; she was pilot Dean Martin's pregnant mistress – and perhaps the first actress to belt Helen Hayes across the face – in the big-budget disaster film "Airport" (1970), then played elegant love interests for such actors as Alan Alda in "The Mephisto Waltz" (1971), Paul Newman in "The Life and Times of Judge Roy Bean" (1972), Ryan O'Neal in "The Thief Who Came to Dinner" (1973), Charles Bronson in "St. Ives" (1976) and Anthony Quinn, as a thinly disguised Aristotle Onassis, who romanced Bisset's ersatz Jacqueline Kennedy in "The Greek Tycoon" (1978). Her most memorable turn of the decade came in "The Deep" (1977), Peter Yates' adaptation of the popular thriller by Peter Benchley. The film boosted her status as a pin-up thanks to its opening sequence, in which Bisset appeared in a wet t-shirt that left little to the imagination. She later denounced the scene, stating that producer Peter Guber had assured her that it would not be shot in an exploitative way.
Feeling frustrated by the lack of quality projects from Hollywood, Bisset returned to Europe throughout the 1970s, where she played a British actress on the verge of a nervous breakdown in Francois Truffaut's backstage drama "Day for Night" (1973). The picture, which she later declared as her most fulfilling film role, reversed most critics' perception of her as little more than a pretty face, and led to more work overseas, including Philippe Broca's spy spoof "Le Magnifique" (1973), with French movie idol Jean-Paul Belmondo; Sidney Lumet's Oscar-winning, all-star adaptation of Agatha Christie's "Murder on the Orient Express" (1974); and the German thriller "End of the Game" (1975) for director Maximilian Schell. She and Schell also later shared godparent duties for Angelina Jolie, daughter of the film's star, Jon Voight. Bisset ended the 1970s with a Golden Globe nomination for her turn as a pastry chef targeted by a killer in the charming comedy-thriller, "Who is Killing the Great Chefs of Europe?"
Bisset began the 1980s on a sour note with huge back-to-back flops in Irwin Allen's disaster film "When Time Ran Out" (1980) and the epic Korean War drama "Inchon" (1981), which earned brickbats for receiving funding by the Unification Church. But she quickly rebounded with a string of successful and mature dramas, starting in 1981 with "Rich and Famous." Directed by the legendary George Cukor, the film followed a pair of friends (Bisset and Candice Bergen) through four turbulent decades of romances, successes and failures. The film also marked Bisset's sole effort as a producer in an earnest attempt to wrest control over her career.
Though "Class" (1983), an ironically class-free sex comedy about a prep school student (Andrew McCarthy) sleeping with friend Rob Lowe's mother (Bisset) was undoubtedly her most financially successful film of the decade, her subsequent choices were critically acclaimed dramas, including several for American television, which helped to finally establish Bisset as a capable and versatile actress. She earned a Golden Globe nomination as the wife of an alcoholic consul (her "Two for the Road" co-star Albert Finney) in John Huston's "Under the Volcano" (1984), and then received a CableACE nod as German countess Nina von Halder, who hid her Jewish boyfriend (Jurgen Prochnow) from the Nazis in "Forbidden" (1985). Clare Peploe's "High Season" (1987) gave her a leading role as a photographer who becomes embroiled in small town dramas on the Greek island of Rhodes, while Paul Bartel's "Scenes from the Class Struggle in Beverly Hills" (1989) allowed her a rare shot at comedy as a wealthy widow beset by everything from amorous employees to the ghost of her husband (Paul Mazursky).
As the 1990s ushered Bisset into her fifth decade, she worked largely in independent features and TV movies on both sides of the Atlantic, most notably in Claude Chabrol's "La Ceremonie" (1995), which earned her a Cesar nomination as a wealthy woman whose cruel treatment of her dyslexic servant (Sandrine Bonnaire) is repaid with violence. In 1999, she received Emmy and Golden Globe nominations as Isabelle d'Arc, mother of French martyr "Joan of Arc" (CBS), then moved to a more historical matriarch – specifically, Mary of Nazareth and Sarah, wife of Abraham – in the miniseries "Jesus" (CBS, 2000) and "In the Beginning" (NBC, 2000), respectively. Her legendary allure also made her a go-to for mature, glamorous and sexually confident women of power, which she essayed in features like "Dangerous Beauty" (1998), where her 16th century courtesan instructed her daughter (Catherine McCormack) in the family business, and "Domino" (2005), which cast her as fashion model Paulene Stone, whose daughter, Domino Harvey, became a bounty hunter. Her versatility allowed her to play both the ruthless head of a black market organ ring in the fourth season of "Nip/Tuck" (FX, 2003-2010), and a kindly 19th century grandmother in "An Old Fashioned Christmas' (Hallmark Channel, 2008). In 2010, she received the Legion of Honor from French president Nicholas Sarkozy. Bisset co-starred opposite Chiwetel Ejiofor in the 1930s period piece "Dancing on the Edge" (Starz 2013), a miniseries about a black jazz band's arrival in London society. Her performance as Lady Cremone won Bisset the Golden Globe for Best Performance by an Actress in a Supporting Role in a Series, Mini-Series or Motion Picture Made for Television, but her win was overshadowed by her strange, meandering acceptance speech, punctuated by long silences. It became the most talked-about moment of the 2014 Golden Globes, including a parody on "Saturday Night Live" (NBC 1975- ).
The above TCM overview can be accessed online
here.