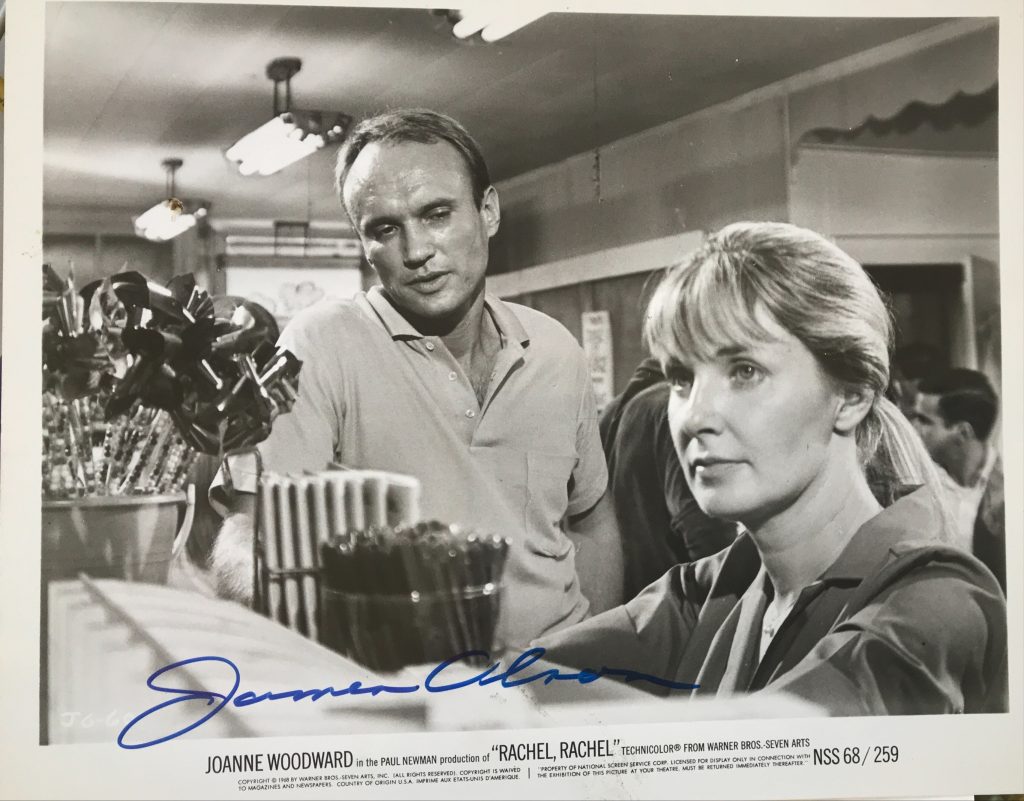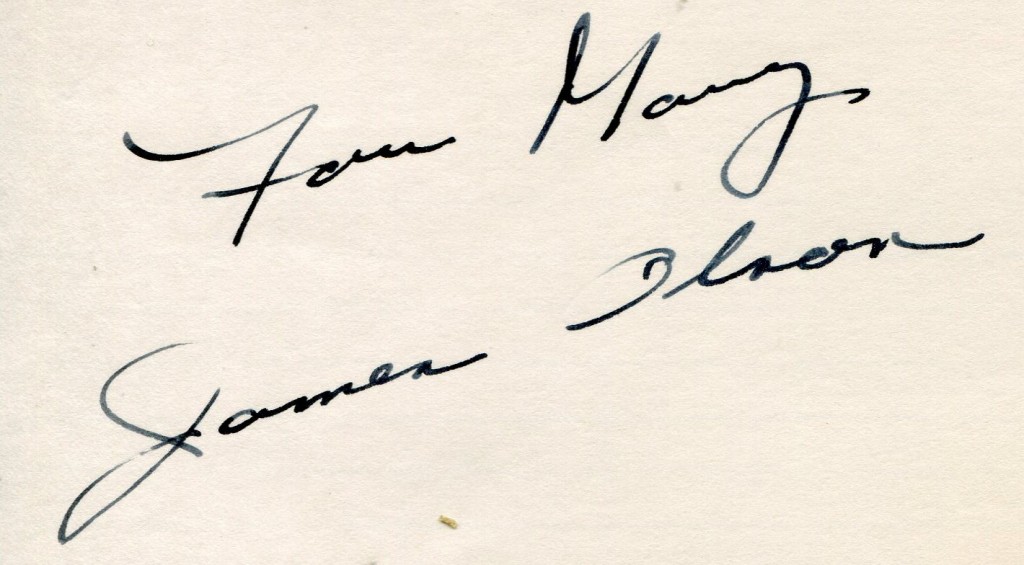 James Olson. Wikipedia
James Olson was born in 1930 in Evanston, Illinois. He is a graduate of Northwestern University. His first film was "The Strange One" with Ben Gazzara in 1957. He us especially remembered for his performance opposite Joanne Woodward in "Rachel, Rachel". His last TV performance was in a 1990 episode of "Murder She Wrote".
Gary Brumburgh's entry:
He was a Chicago-based stage actor by the time he began his film career in the forgettable action drama The Sharkfighters (1956).
A reedy, sensitive-looking blond, James Olson showed an understated power in his performances that often received critical applause, but also a taciturn personality that kept audiences at bay.
His performance as Joanne Woodward's suitor in Rachel, Rachel (1968) gained him the best reviews of his career and it seemed he had finally earned his stripes, but despite impressive parts in The Andromeda Strain (1971) and Ragtime (1981), not to mention the TV-movies The Family Nobody Wanted (1975) and "The Court-Martial of George Armstrong Custer (1977), he never made a name for himself.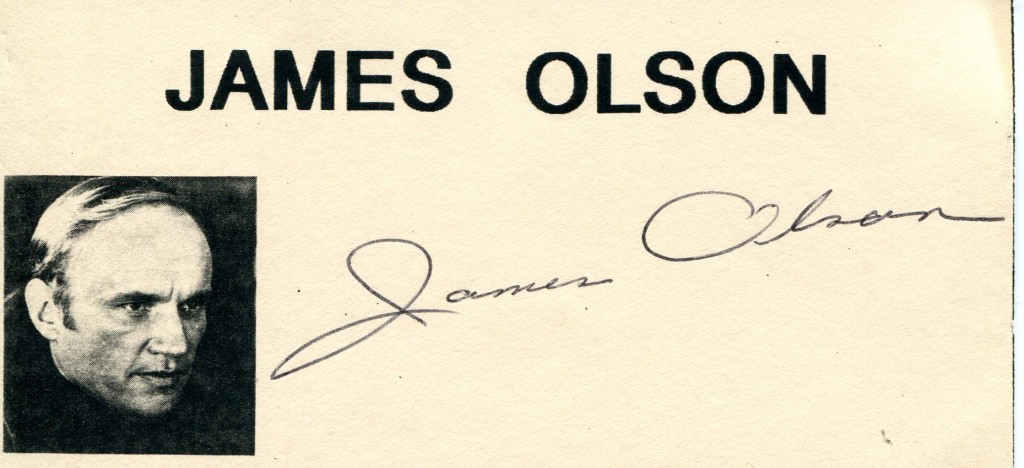 A durable talent, he remained a reliable presence for years with TV guest spots, but by the 1990s he had all but disappeared.
– IMDb Mini Biography By: Gary Brumburgh / gr-home@pacbell.net
James Olson died in 2022.
Obituary in 2022:
Olson was born in Evanston, Illinois, and graduated from Northwestern, where he first joined the theater. He is survived by two nieces, a nephew, and three grandnephews.
TheWrapUp