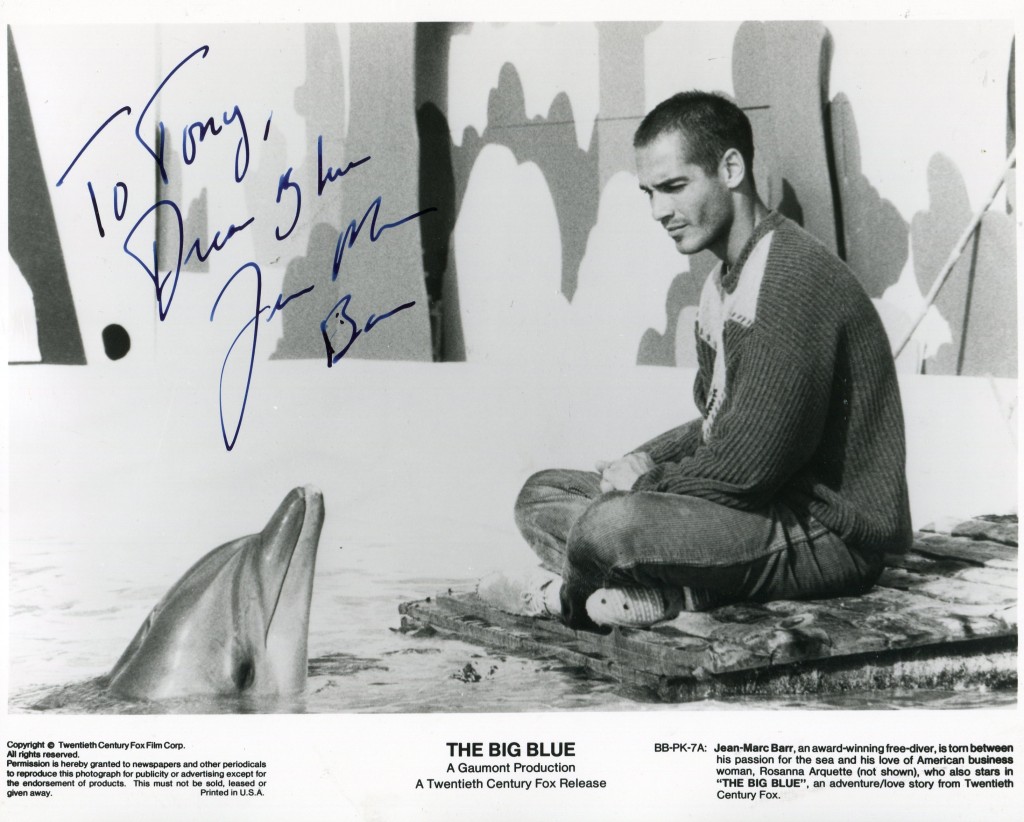 Jean-Marc Barr TCM Overview
Jean-Marc Barr was born in 1960 in Germany. His father was American and served in the military in the Second World War. He began working in theatre in France in 1986. John Boorman cast him in "Hope and Glory" with Sarah Miles the following year. Then he had amajor role in the very succesful "The Big Blue". He has made several films with the Danish director Lars von Trier including "Europa", "Breaking the Waves" and "Dogsville". 2013 interview with Jean-Marc Barr here.
TCM Overview:
Extraordinarily handsome, classically trained actor who made his film debut as Absalom in Bruce Beresford's 1985 biblical bomb, "King David." Fluent in several languages, Barr earned his first leading role as champion diver Jacques Mayol in Luc Besson's "The Big Blue" (1988), a huge hit in France which failed to find an international audience.
He enjoyed more success on the arthouse circuit with his fine work as the hapless hero of Lars von Trier's stunning WWII film, "Zentropa" (1991). Barr also did well as an American scholar who travels to Tahiti to do research on Gaugin and forms an odd relationship with an amiable con man in "The Imposters" (1994), and reteamed with von Trier for the striking epic romance "Breaking the Waves" (1996).
.