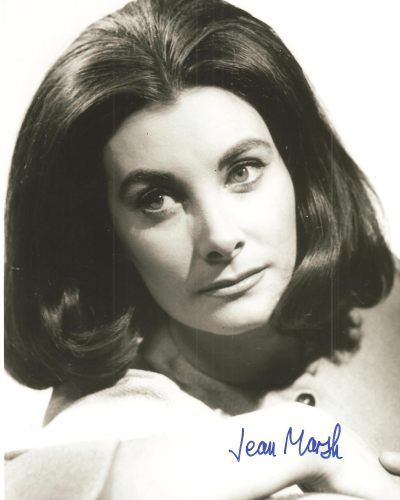 Jean Marsh. TCM Overview.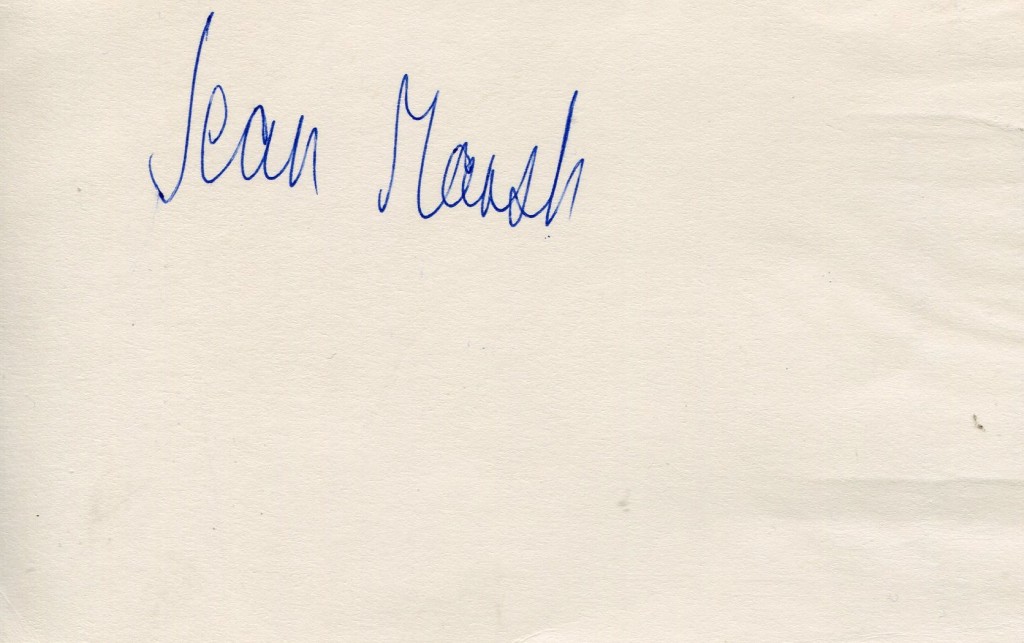 Jean Marsh was born in London in 1934. She started her acting career on the stage. Her first film was "The Limping Man" in 1953. Throughout the 50's and 60′ she guest starred in many of the television series of the day. In 1959 she went to Hollywood where she woked on television including an episode of "The Twilight Zone". In 1971 she and her friend Eileen Atkins originated the concept for a television series based on the experiences of their parents who had worked in service in some of the garnd houses in England. Thus "Upstairs, Downstairs" was born. The series was hughely successful both in Britain and in the U.S. Jean Marsh played Rose the upstairs parlor maidn who eventually became the ladies maid. The series ran until 1974. hen then went to the U.S. where she acted in films and television in Hollywood and on the stage on Broadway. She returned to Britain to make the film "Willow". jean Marsh is also a published novelist.
TCM Overview:
A genuine class act, Jean Marsh won raves in her native England and on American soil for taking on nuanced roles onscreen. The Emmy Award-winning actress first made her mark in British productions, from Shakespearean stage revivals, to sci-fi epics, to costume dramas. However, it was Marshâ¿¿s breakout performance on "Upstairs, Downstairs" (ITV, 1971-75), a period drama series she also created, that earned the actress favorable reviews on both sides of the Atlantic. Her role as a prim and proper housemaid to an aristocratic British family won Marsh an Emmy in 1975, establishing her presence in Hollywood. She parlayed her success on British television into big screen projects, often playing the villain in feature films such as "Return to Oz" (1985) and "Willow" (1985). In 2010, Marsh starred on the three-part revival of "Upstairs, Downstairs," which garnered more critical praise and gave her the opportunity to reprise one of the best characters in her long revered career.
Jean Lyndsay Torren Marsh was born on July 1, 1934 in the Stoke Newington district in London, England. Her father was a printerâ¿¿s assistant and maintenance man, while her mother worked as a dresser for the theater and also tended a bar. Marsh studied acting and mime as a child before taking her first steps in the entertainment business as a cabaret singer, model and dancer. She first graced the Broadway stage in a 1950s production of "Much Ado About Nothing" with acclaimed British actor, director and producer John Gielgud. Marsh made her onscreen acting debut in the made-for-television movie "The Infinite Shoeblack" (BBC, 1952).
The actressâ¿¿ early career consisted of several appearances on television, from playing a female robot in an episode of "The Twilight Zone" (CBS, 1959-1964), to appearing on "Walt Disneyâ¿¿s Wonderful World of Color" (ABC, 1954-1961; NBC, 1961-1981; CBS, 1981-83; ABC, 1986-88; NBC, 1988-1990) and "I Spy" (NBC, 1965-68). Yet it was on British television where Marsh established her career with recurring roles on the original installment of the long-running science fiction drama "Doctor Who" (BBC, 1963-1989). She first appeared on the series in 1965 as a medieval crusader and continued to guest star until 1989.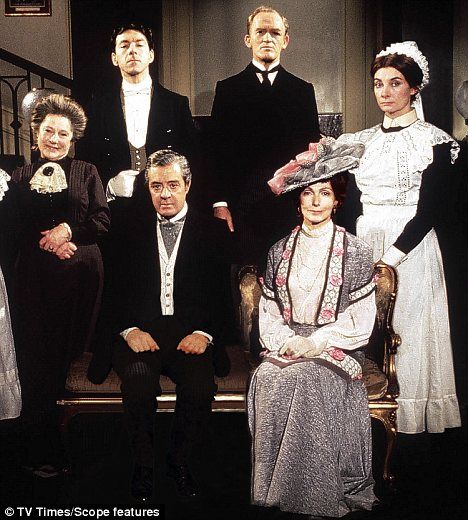 In 1971, Marsh and fellow British actress Eileen Atkins created the drama series "Upstairs, Downstairs" about a wealthy family living in London and the housemaids who served them. Marsh played Rose Buck, the head parlor maid of an aristocratic household. Playing the prim and proper servant earned the actress an Emmy Award in 1975 for Outstanding Lead Actress in a Drama Series, a category she was also nominated for in 1974 and 1976. Additionally, she was nominated twice (1975 and 1977) for her work on "Upstairs, Downstairs" in the Best TV Actress
Drama category at the Golden Globe Awards. After several guest appearances on American television, Marsh landed a supporting role on the short-lived comedy series "Nine to Five" (ABC, 1982-83). Based on the 1980 film of the same name, "Nine to Five" followed three friends (Rachel Dennison, Valerie Curtin and Sally Struthers) as they navigated their careers, friendship, and love lives in the corporate world.
Marsh further enthralled audiences by playing a villain in feature films, including the wicked witch Mombi in "Return to Oz" and the evil sorceress Queen Bavmorda in "Willow." Twenty years after "Upstairs, Downstairs" premiered, Marsh and Atkins reteamed to create "The House of Eliott," about two dressmaking sisters living in 1920s London. Both Marsh and Atkins, however, did not act on the show. Marsh easily slipped back into a villainous character with a recurring role on the young adult series "The Tomorrow People" (ITV, 1992-95) as a mysterious and sinister doctor. The actress returned to her theater roots in 2007 with the West End revival of "Boeing-Boeing" (1960), about a Parisian architect juggling three fiancées. Marsh reprised her acclaimed role of Rose on the 2010 revival of "Upstairs, Downstairs." The three-part series began with her character running her own maid service in London, but only to return as head housekeeper to the same house where she previously served, after discovering a new family had moved in. Marshâ¿¿s return to "Upstairs, Downstairs" earned her a 2011 Emmy Award nomination for Outstanding Leading Actress in a Mini-series or Movie.
The above TCM Overview can also be accessed online here.