Jean-Pierre Aumont obituary in "The Guardian" in 2001.
In 1934, the tall, handsome, muscular, blond-haired and blue-eyed Jean-Pierre Aumont, who has died aged 92, auditioned for the lead in Marc Allégret's Lac aux Dames. As the role was that of a swimming instructor at a mountain lake resort, the director and his lover, André Gide, felt justified in asking the young French actor to strip. Aumont was immediately offered the part that made him a star. In the film, he is involved with three women; a former girlfriend, a rich socialite and a mysterious child of nature, Simone Simon.
It reflected Aumont's own life, in which he had the reputation as a ladies' man. While in Hollywood, he had brief flings with Joan Crawford, Grace Kelly and Barbara Stanwyck, and was engaged to Hedy Lamarr. His three marriages were to actresses Blanche Montel, Maria Montez and Marisa Pavan.
Born Jean-Pierre Salomons into a wealthy Parisian French family – his father owned a chain of department stores – Aumont followed his actress mother's calling at the age of 16, studying drama at the Paris Conservatory and making his stage debut at 21. His first film, a year later, was Jean de la Lune (1931), and his career took off in 1934 with Lac aux Dames, and as Oedipus in the first production of Jean Cocteau's La Machine Infernale.
In the next few years, Aumont worked with some of the great names of French cinema: Madeleine Renaud and Jean Gabin in Julien Duvivier's Maria Chapdelaine (1934), Harry Baur in Taras Bulba (1936), and Michel Simon and Louis Jouvet in Marcel Carné's Drôle de Drame (1937), set in Edwardian London, in which he played an amorous milkman. Carné cast him again in Hotel Du Nord (1938), where he and Annabella were immensely touching as a young couple in a suicide pact.
Just as he was becoming established, war broke out. Aumont served with the Free French forces in Tunisia, Italy and France, earning the Légion d'Honneur and the Croix de Guerre for his bravery. By 1943, he had moved to Hollywood, where he got a series of unchallenging roles as archetypal Frenchman. His first was in Assignment In Brittany (1943), as a pilot sent to occupied France to pose as a Nazi agent of which Variety magazine commented: "Aumont is good looking enough to suit the femmes, and he underplays agreeably." In the same year, he appeared in The Cross of Lorraine, playing a French soldier in a German prisoner-of-war camp.
In 1946, Aumont married Montez, with whom he had a daughter, Tina Aumont, who became an actress. Aumont himself starred in an outrageously camp biopic, Song Of Sheherazade (1947), in which he played mariner Rimsky-Korsakov, writing melodies for a dancer (Yvonne de Carlo) in a Moroccan nightclub. "Me, oh, my, sounds like the buz- zing of a bee," she says of one of his numbers. A year later, he and Montez co-starred for the only time in Siren of Atlantis. Aumont played a legionnaire who falls hopelessly in love with Montez as the cruel ruler of a legendary lost city. After the tragically premature death of Montez at the age of 31, Aumont retired from acting for two years. He returned in Lili (1953), as the dashing magician who infatuates waif Leslie Caron. From then on, he became an international star, moving easily between Europe and America. He was in two of Sacha Guitry's all-star historical comedies, Si Versailles m'était Conté (1954) and Napoléon (1955), in the epic John Paul Jones (1959) with his third wife, Marisa Pavan, and supported Spencer Tracy and Frank Sinatra in The Devil at 4 O'Clock (1961).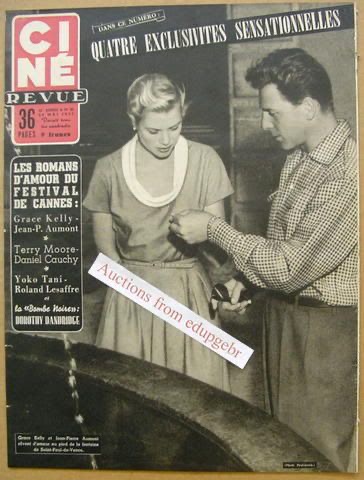 In 1962, Aumont played opposite Vivien Leigh in the Broadway musical, Tovarich. Though neither was a skilled dancer or singer, they got by on sheer personality in the roles of Russian royals exiled in Paris. Leigh was in one of her blackest periods, and Aumont helped her through until the run ended because of her mental breakdown.
Few of Aumont's films were particularly distinguished over the next decades, some exceptions being Sidney Pollack's Castle Keep (1969), in which he played an impotent aristocrat, and François Truffaut's Day For Night (1973), where he was the charismatic male lead who dies during the shooting. He also dies halfway through Claude Lelouche's Cat And Mouse (1975), playing Michèle Morgan's philandering husband.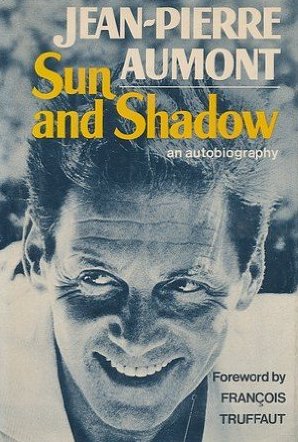 Aumont continued to work through the 1990s, appearing in James Ivory's Jefferson In Paris (1995) and in Ismail Merchant's The Proprietor (1996), still exuding the dignity and charm for which he was known in real life.
• Jean-Pierre Aumont, actor, born January 5 1909; died January 30 2001.
Ronald Bergan's obituary in "The Guardian" can be accessed here.