Jeremy Spenser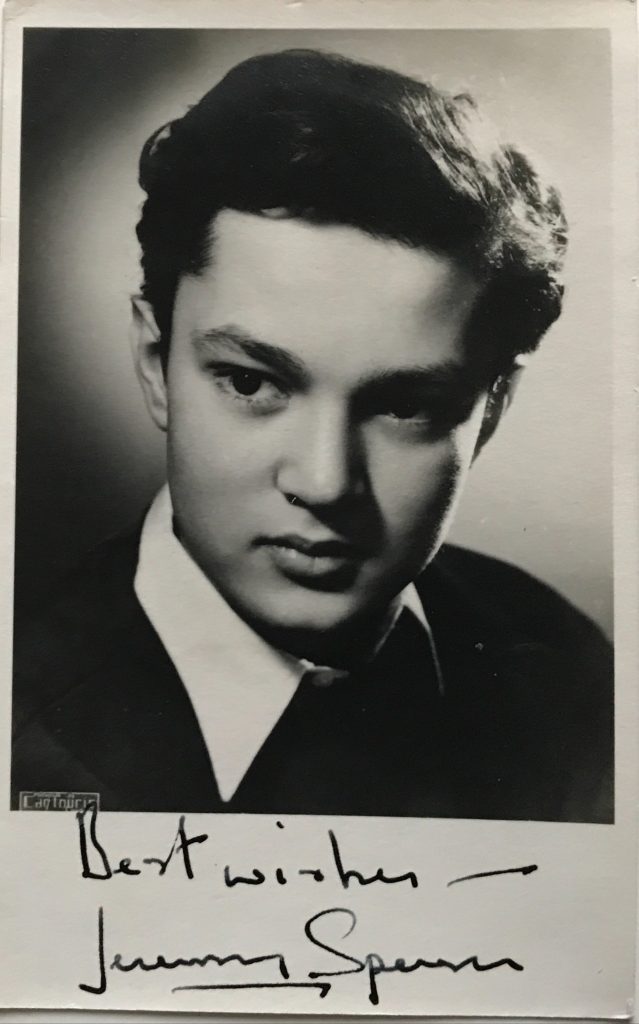 Jeremy Spenser was born in 1937 in London.
His first film was "Anna Karenia" in 1948.
Throughout the 1950's he appeared in many British films in teenage roles.
Films of note include "Outpost in Malaya", "It's Great to be Young" and "War and Peace". His last major film was "The Roman Spring of Mrs Stone" with Vivien Leigh. Jeremy Spenser retired from screen acting at the age of 29. He now lives in Mexico.
Notes on Jeremy can be found here.