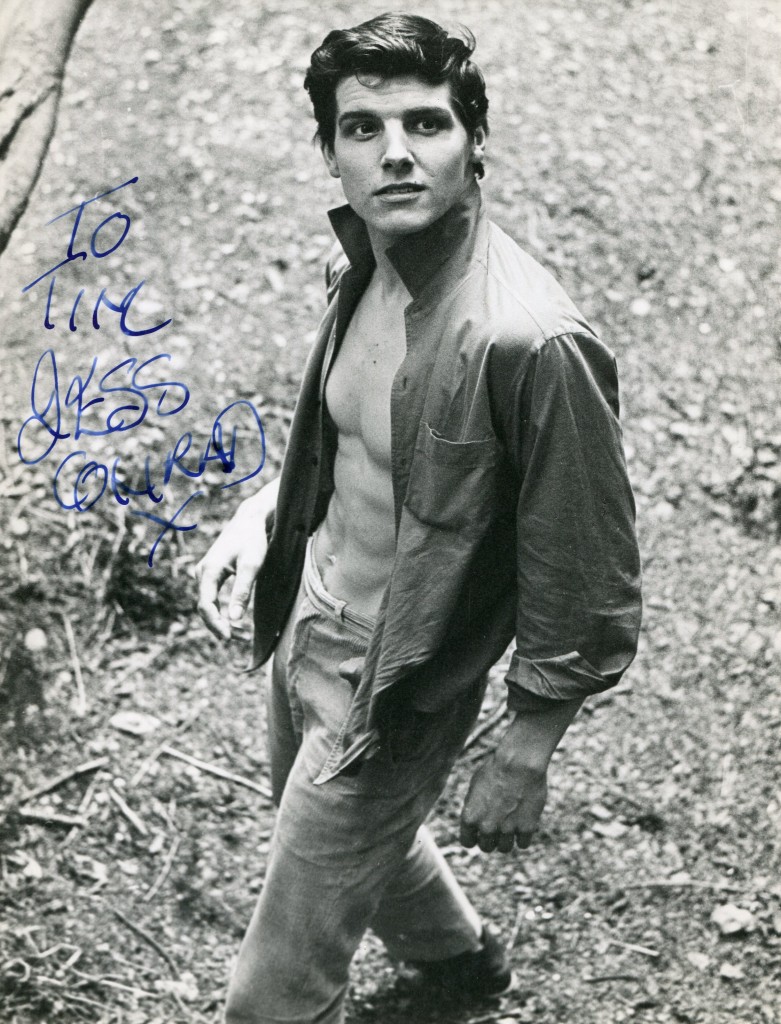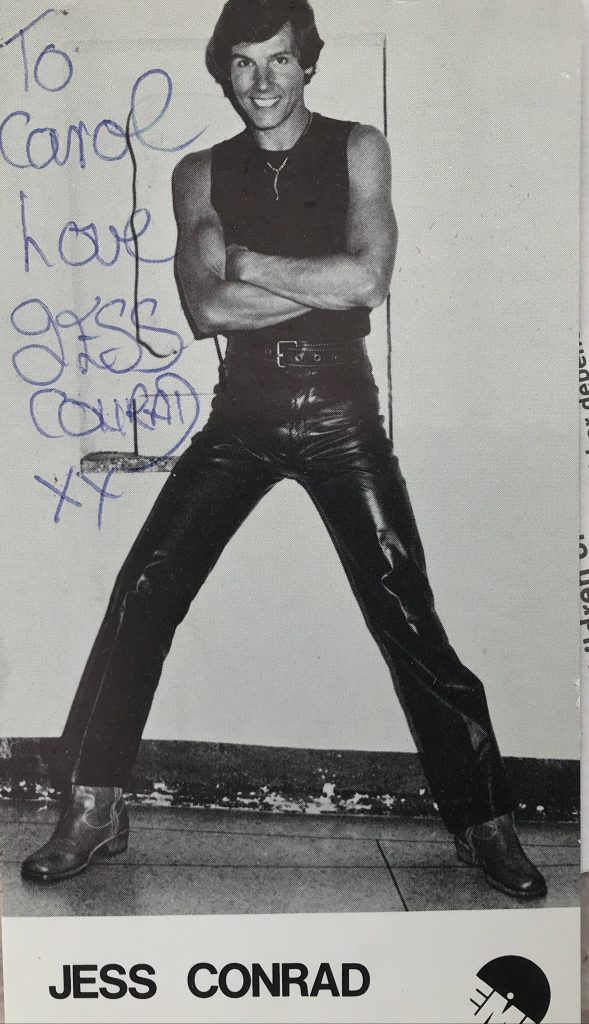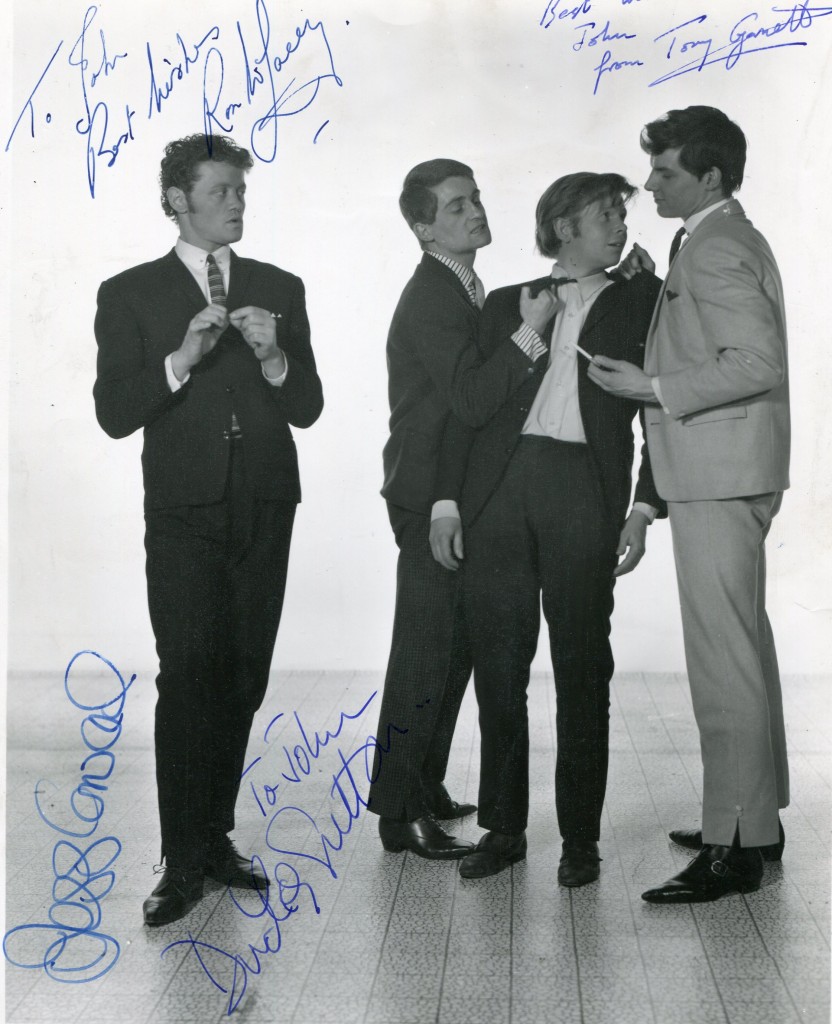 Jess Conrad was born in 1936 in Brixton, London. From the late 1950's until the mid 1960's he appeared in films that have now become cult classics including "Serious Charge" with Cliff Richard, "The Boys", "Ragdoll" and "Konga". He continues to perform as a singer in concerts all over the U.K. Jess Conrad's website here. Interview in "Mallorca Life & Style" here.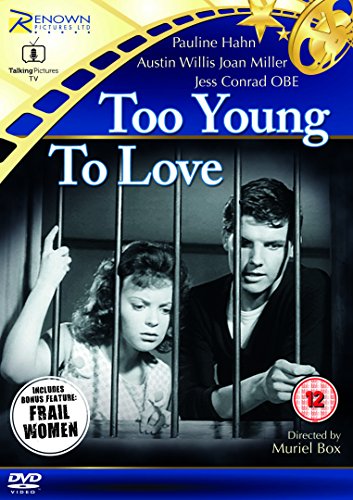 Jess Conrad. Wikipedia.
Jess Conrad was born in 1936 and is an English actor and singer from Brixton, South London. As a boy he was nicknamed "Jesse" after American outlaw Jesse James; as there was already an actor named "Gerald James" in Actors' Equity, a drama teacher who was a fan of Joseph Conrad suggested the stage name of "Jess Conrad".
Having started his career as a repertory actor and film extra, Conrad was cast in a television play Bye, Bye Barney as a pop singer.[2] He was noticed by Jack Good who included him in his TV series Oh, Boy,[2] and then was signed to Decca Records and had a number of chart hits, including "Cherry Pie", "This Pullover", "Mystery Girl" and "Pretty Jenny"; also recording for Columbia, Pye President and EMI.
Between the late 1950s and mid-1960s Conrad appeared in a number of films such as Serious Charge (uncredited), The Boys, Rag Doll, (filmed in 1960, and released in 1961); K.I.L. 1 and Konga as well as Michael Powell's The Queen's Guards. Conrad played Danny Pace in an episode of The Human Jungle called 'The Flip Side Man' in 1963.
During the 1970s he spent some time in the stage shows Godspell and Joseph and the Amazing Technicolor Dreamcoat, and also featured in a cameo role in the Sex Pistols film The Great Rock 'n' Roll Swindle. In 1977 no fewer than seven of Conrad's singles were included in the 'World's Worst Record' list, chosen by listeners to Capital FM DJ Kenny Everett's show, and "This Pullover", voted 6th worst song ever, later featured on The World's Worst Record Show, a 1978 LP dedicated to the songs voted for, together with two other Conrad recordings "Cherry Pie" and "Why Am I Living?" He also made an appearance in "Are You Being Served" as Mr Walpole head of sporting equipment in episode "Memories Are Made Of This" along with John Inman, Molly Sugden & Wendy Richards.
Conrad also appeared in the 1984 TV series of Miss Marple, in the episode entitled The Body in the Library as Raymond Starr. He also starred in the 1993 film The Punk and the Princess.
In the 1990s Conrad made regular cameo appearances on Jim Davidson's revived version of The Generation Game on BBC1. Also in 1992 Conrad appeared in the Christmas Special of Big Break, also presented by Davidson and John Virgo. He was the "booby" prize of the show presented to Hi-de-Hi! actress Ruth Madoc. Contestants who failed to make the final of Big Break were often nearly given a box set of Conrad's hit singles.
Conrad is married to Renee and has two daughters, Sasha and Natalie.