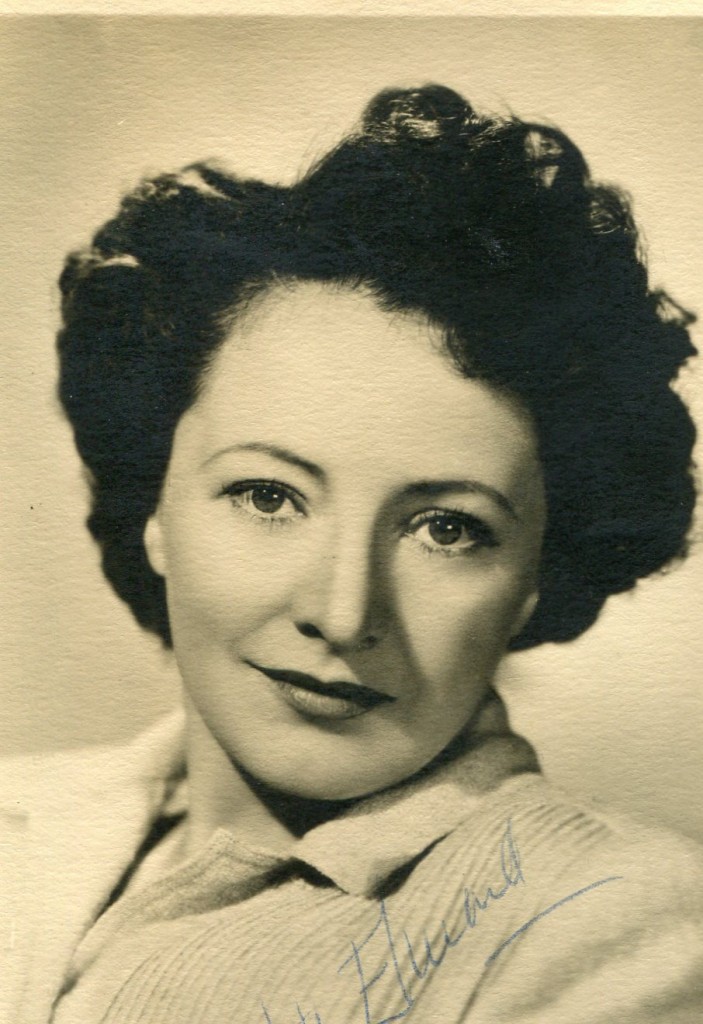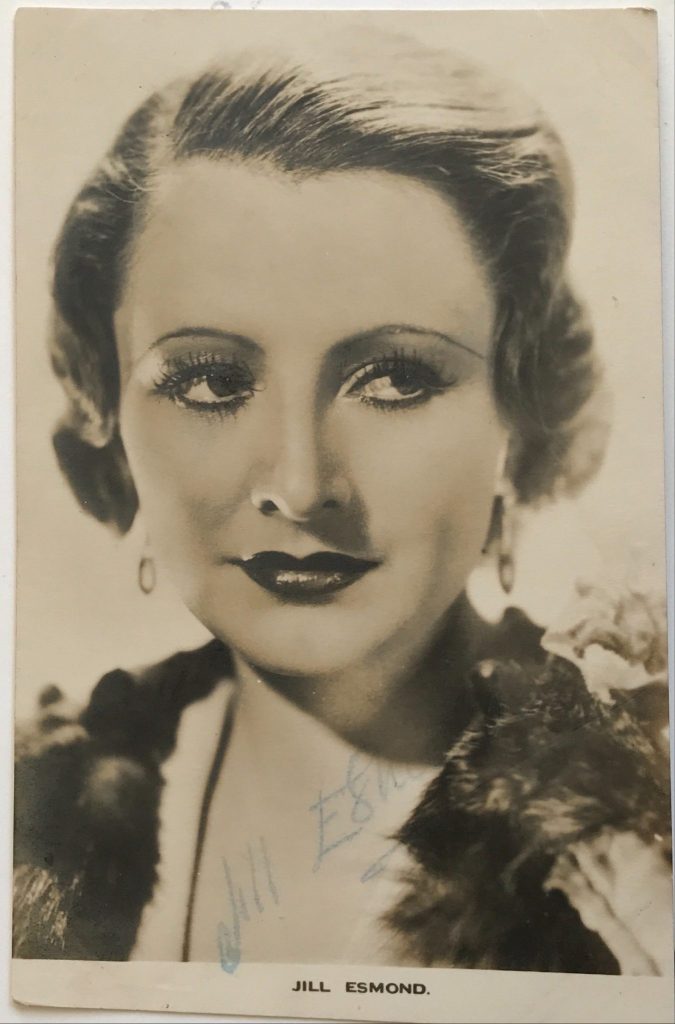 Jill Esmond. IMDB.
Jill Esmond was born in Wandsworth, London in 1908. Her mother was the character actress Eva Moore. In 1928 she featured in the play" Bird in the Hand" where she met Laurence Oliver.She made her fim debut in 1931 in Alfred Hitvhvovk's "The Skin Game". Initially she was more famous than Laurence Oliver. On Broadway she starred with Oliver , Noel Coward and Gertrude Lawerence in "Private Lives" and "The Green Bay Tree" in 1933. In Hollywood she made "Thirteen Women". She tunred down the role in "A Bill of Divorcement" which went then to Katharine Hepburn. After her divorce from Oliver, she continued to act on film but in smaller character roles like "Journey for Margaret" in 1941 and "A Man Called Peter" in 1955. Jill Esmond died in 1990 at the age 0f 82.
TCM Overview:
Elegant, sophisticated British lead and supporting actress who fluctuated between stage and screen on both sides of the Atlantic. First wife of Laurence Olivier (1930-40), with whom she went to Hollywood for a screen test in 1931; both secured contracts with RKO, but Esmond was judged the more desirable film property and made several Hollywood films, often playing socialites, before returning to the London stage with Olivier in the early 1930s. She became a supporting player during the 1940s. Mother of Olivier's first son, (Simon) Tarquin Olivier.
IMDB Minibiography:
An accomplished British actress with an air of reserve and elegance, Jill Esmond was born into show business. She was the daughter of actor H.V. Esmond and actress Eva Moore, both of whom were acclaimed stage performers. She spent time in boarding school when they were on the road performing. In her mid teens, she decided to follow in their footsteps. She reconsidered her decision when her father suddenly died in 1922, but decided to follow through. Her big break in 1927, when she won great praise for her performance in the play "Outward Bound."
Her life changed forever in 1928, when she starred in the play "Bird in the Hand," and she caught the eye of a highly talented but then little-known actor named Laurence Olivier. He quickly became smitten with her. At first she didn't feel any attraction towards him, although she was impressed with his talent. In the play, she won greater acclaim and was cast to play the role on Broadway. To her surprise, Olivier followed her there made a point of being around her whenever he could. Gradually, her high regard for him became love, and after some hesitation, she accepted his marriage proposal, and they were married in 1930. Although it's not remembered now, at the time, Esmond was better known and her career more established than Olivier's.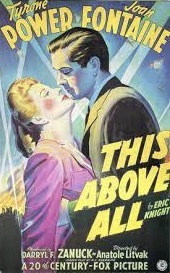 Shortly after-wards, she began to get film offers, which she accepted although Olivier was scornful of the film industry. Her first major role was in The Skin Game (1931), a film about a feud between two wealthy families which was directed by Alfred Hitchcock. Again, she received favorable notice, and followed up with memorable performances inState's Attorney (1932) and Thirteen Women (1932). However, in the mid-1930s, Olivier's career began to take off. He won rave reviews for his performances in the plays "Private Lives" in 1933 (which Esmond co-starred in) and "Romeo and Juliet" in 1935.

As a result, Esmond began to cut back on her work, particularly after she became a mother in 1936. In 1937, her husband won even more acclaim in the classic film Fire Over England (1937), but in doing so, he had an affair with his co-star, actress Vivien Leigh. Rumors began to spread after the pair co-starred in That Hamilton Woman (1941). Esmond was shocked when she found out, as their marriage had appeared to be a happy one, and she initially refused his request for a divorce. However, in 1940, feeling betrayed and humiliated, she filed for divorce on grounds of adultery and named Leigh in the complaint. They split up, and Esmond sought solace in renewing her career, although she was now hopelessly overshadowed by her former husband and his new wife. She turned in well-received performances, particularly in the classic films Random Harvest (1942) and The White Cliffs of Dover (1944).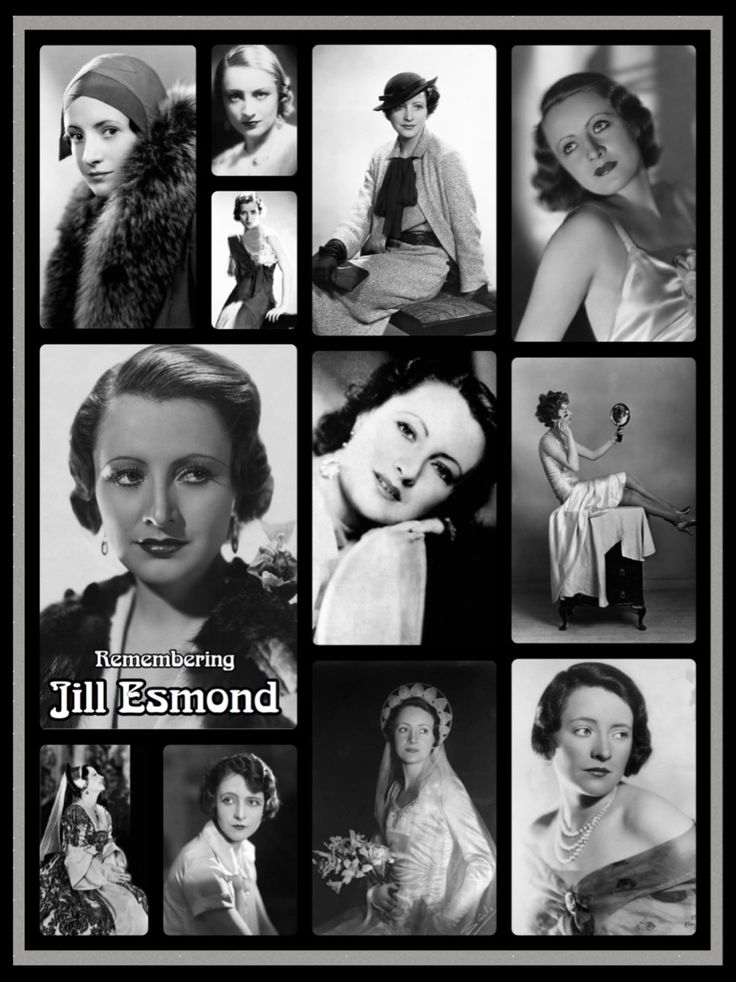 As the 1940s came to a close, her film appearances became less frequent, and motherhood and family life took up more of her time. Her final film appearance was in A Man Called Peter (1955). She did win a recurring role in the TV series The Adventures of Robin Hood (1955), playing Eleanor of Aquitaine. By 1960 she stopped performing and went into private life. That same year, history repeated itself as Vivien Leigh divorced Olivier, who had left her to marry Joan Plowright, but Esmond never made any public statements. Her last public appearance was in a 1982 interview about her famous late ex-husband. In it, she revealed how hurt she was by how Olivier became famous with her help, but then abandoned her for a more famous actress. Other than that, she stayed out of the limelight until her death at the age of 82.
– IMDb Mini Biography By: anonymous