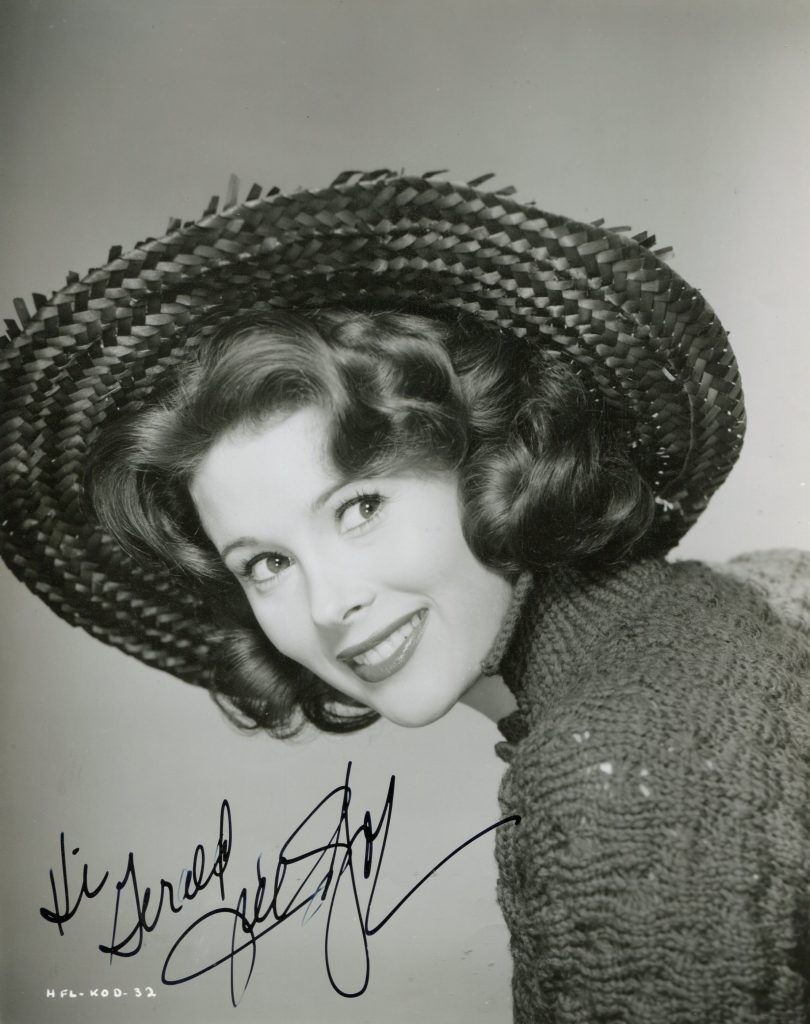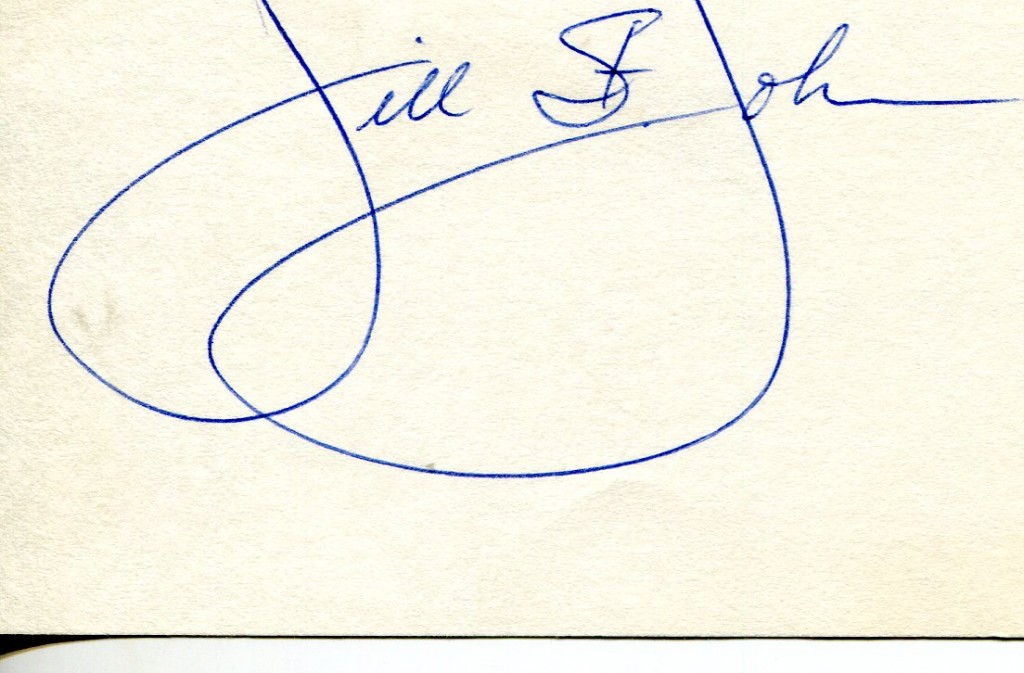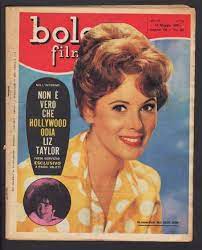 Jill St. John. IMDB
Jill St John was born in 1940 in Los Angeles. She made her film debut in 1958 in "Summer Love" with John Saxon. Throughout the late 50's and sixties, she made many films including "The Lost World", "Tender Is the Night", "The Roman Spring of Mrs Stone" and "Honeymoon Hotel". In 1971 she played Tiffany Case in the popular James Bond movie "Diamonds Are Forever" and the following year was in "Sitting Target" with Oliver Reed, a gritty British thriller.Since the 1980's she has acted intermittingly. She is married to actor Robert Wagner.
Her IMDB entry:
Jill St. John absolutely smoldered on the big screen, a trendy presence in lightweight comedy, spirited adventure and spy intrigue who appeared alongside some of Hollywood's most handsome male specimens. Although she was not called upon to do much more than frolic in the sun and playfully taunt and tempt as needed, this tangerine-topped stunner managed to do her job very, very well.
A remarkably bright woman in real life, she was smart enough to play the Hollywood game to her advantage and did so for nearly two decades before looking elsewhere for fun and contentment. Jill St. John was actually born Jill Oppenheim on August 19, 1940 in Los Angeles. On stage and radio from age five, she was pretty much prodded by a typical stage mother. Making her TV debut in a production of "A Christmas Carol," Jill began blossoming and attracting the right kind of attention in her late teens. She signed with Universal Pictures at age 16 and made her film debut as a perky support in Summer Love(1958) starring then-hot John Saxon. Moving ahead, she filled the bill as a slightly dingy love interest in such innocuous fun as The Remarkable Mr. Pennypacker (1959), Holiday for Lovers (1959), Who's Been Sleeping in My Bed? (1963), Who's Minding the Store?(1963) and Honeymoon Hotel (1964). Whether the extremely photogenic Jill had talent or not was never a fundamental issue with casting agents. In the late 1960s she matured into a classy, ravishing redhead who not only came equipped with a knockout figure but some sly, suggestive one-liners as well that had her male co-stars (and audiences) more than interested. She skillfully traded sexy quips with Anthony Franciosa in the engaging TV pilot to the hit series The Name of the Game (1968) and scored a major coup as the ever-tantalizing Tiffany Case, a ripe and ready Bond girl, in Diamonds Are Forever (1971) opposite Sean Connery's popular "007" character. She co-starred with Bob Hope in the dismal Eight on the Lam (1967), but she would be included in a number of his NBC specials over the years. She was also a part of Frank Sinatra's "in" crowd and co-starred with him in both Come Blow Your Horn (1963) and Tony Rome (1967). On camera her glossy femme fatales had a delightfully brazen, tongue-in-cheek quality to them. Off-camera, Jill lived the life of a jet-setter and was known for her romantic excursions with such eligibles as Sinatra and even Henry Kissinger. Of her four marriages (she never had children), which included millionaire Neil Dublin, the late sports car racer Lance Reventlow, son of Woolworth heiress Barbara Hutton, and popular crooner Jack Jones, she seems to have found her soul mate in present husband actor Robert Wagner, whom she married in 1990 following an eight-year courtship.
Jill worked with Wagner decades before in the soapy film drama Banning (1967) as well as a TV movie. Abandoning acting out of boredom, she has returned on rare occasions. She played against type as a crazed warden in the prison drama The Concrete Jungle (1982) and has had some fun cameos alongside Wagner both on film (The Player (1992)) and even TV (Seinfeld (1989)). In the late 1990s they started touring together in A.R. Gurney's popular two-person stage reading of "Love Letters." Jill's lifelong passion for cooking (her parents were restaurateurs) has turned profitable over the years
. She has written several cookbooks and actually appeared as a TV chef and "in house" cooking expert on morning TV (Good Morning America (1975)). She also served as a food columnist for the USA Weekend newspaper.
– IMDb Mini Biography By: Gary Brumburgh / gr-home@pacbell.net
This IMDB entry can also be accessed online here.