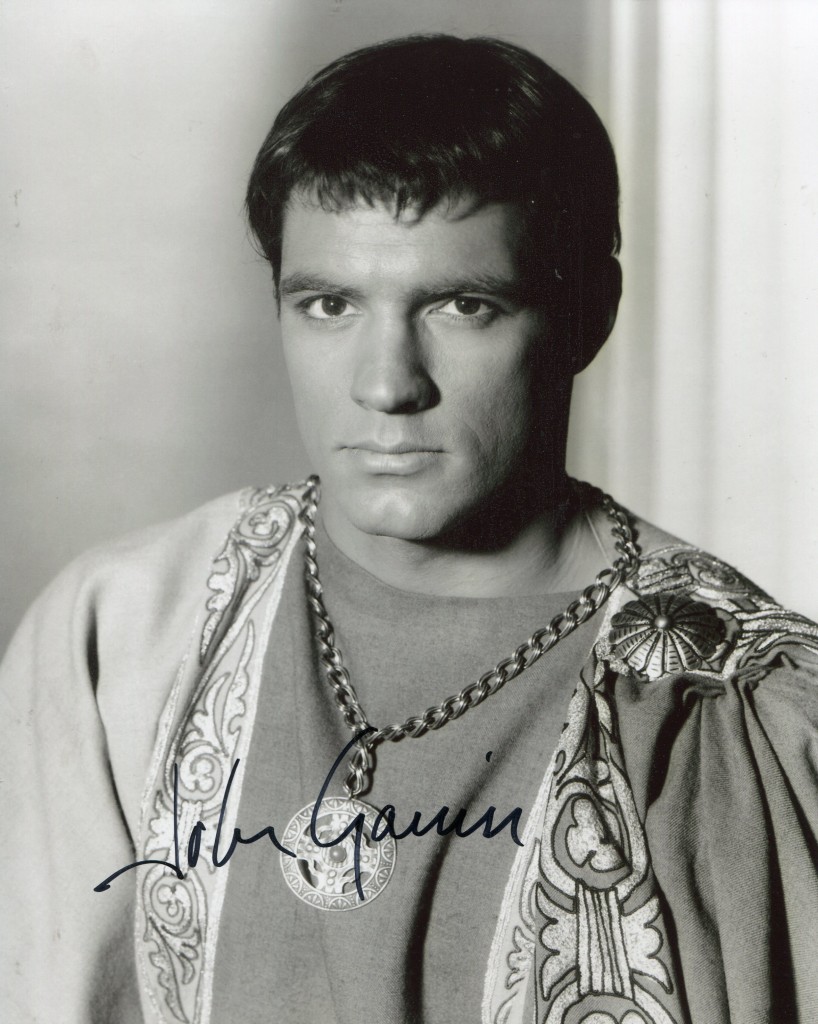 John Gavin obituary in "The Guardian" in 2018.
It must have been galling for the actor John Gavin, who has died aged 86, to have often been called "the poor man's Rock Hudson", but comparisons between the two actors were inevitable. Both were tall, dark, well built and handsome romantic leads. Both starred in glossy Ross Hunter productions during the 1950s and 60s, at the peaks of their careers. Moreover, both actors were favourites of the director Douglas Sirk, who gave them some of their finest roles. But Gavin could also claim to have worked with Alfred Hitchcock(in Psycho) and Stanley Kubrick (in Spartacus), which Hudson never did.
Both these films came out in 1960, when Gavin was at the height of his fame. In Spartacus, he played a muscular, youthful Julius Caesar, wary of opposition. In Psycho, he was Sam Loomis, boyfriend of Marion Crane (Janet Leigh), and in the film's voyeuristic opening sequence was seen bare-chested with Leigh in her underwear on the bed in a cheap hotel room, in one of the sexiest scenes Gavin ever played.
He later appears at the Bates motel, a virile character in vast contrast to Anthony Perkins's twisted Norman Bates. Hitchcock is said to have referred to Gavin as "the stiff" for his rather placid approach to acting.
He was born in Los Angeles as Juan Vincent Apablasa. His father, Juan Vincent Sr, was of Chilean descent and his mother, Delia Diana Pablos, a Mexican-born aristocrat. When Juan was two, his parents divorced and his mother married Herald Ray Golenor, who adopted Juan and changed his name to John. After attending Catholic schools in California, he studied at Stanford University, and then served in the US navy as an intelligence officer during the Korean war.
With this experience, he was made an adviser on the second world war film Battle Stations (1955), and Bryan Foy, its producer, encouraged him to take a screen test, although he had never previously considered acting. He was given a contract by Universal, which already had Hudson and George Nader, similar types, on their roster of stars. In 1956, billed as John Gilmore, he appeared in a Rory Calhoun western, Raw Edge, then, under the name John Golenor, as a small-time criminal in the prison drama Behind the High Wall. He was tough and unshaven (a rare sight in his clean-cut career) as a trigger-happy gunman in the western Quantez (1957), by now credited as John Gavin.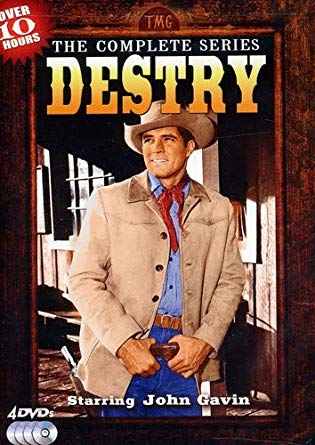 Sirk's downbeat anti-war drama A Time to Love and a Time to Die (1958), based on the book by Erich Maria Remarque and set on the Eastern Front and in Nazi Germany, was Gavin's breakthrough to stardom. Universal decided to cast two relative unknowns, Gavin and the Swiss actor Liselotte Pulver, in the leads, as a young German officer and his lover. Sirk, who had wanted Paul Newman originally, came to admire Gavin. "He was fresh, good looking, not pretty though, earnest," the director explained. "And he had this little dilettante quality I figured would be quite the thing for the lead in this picture."
Sirk cast him again in the superior melodrama Imitation of Life (1959) as the love interest of a glamorous film and stage star, Lora Meredith (Lana Turner), and also the object of desire of her teenage daughter (Sandra Dee). Gavin is effective in a pivotal role as a photographer expressing his patriarchal attitude to Lora's desire for fame, asking her vainly to give up her acting career: "I want to give you a home, take care of you, what you're after isn't real."
In 1960, Gavin appeared in four major pictures, most notably Psycho and Spartacus. He also played an American businessman opposite Sophia Lorenin A Breath of Scandal, a frothy romance. To wind up the year, the seemingly straight-as-a-die Gavin was seen in Midnight Lace comforting a distraught Doris Day, who had received death threats in a foggy London.
Gavin was cast with Dee again in two films the following year – Romanoff and Juliet, Peter Ustinov's cold war satire, and Tammy Tell Me True, as a hunky speech professor. It was back to melodrama with the glossy Back Street (1961), in which Gavin, ideal as a soap opera cut-out hero, is an unhappily married man in love with a fashion designer (Susan Hayward). At the same time, although he had often been criticised for resembling a model in an upmarket men's magazine, he began advertising Arrow shirts.
In Thoroughly Modern Millie (1967), an amusing pastiche of the 1920s starring Julie Andrews, Gavin spoofed his own persona, as Millie's self-absorbed boss. In 1971, he was signed to play James Bond in Diamonds are Forever after George Lazenby left the role, although Sean Connery was eventually tempted back with a highly lucrative offer.
After guest appearances in TV shows and starring roles in two series, Destry (1964) and Convoy (1965), in 1973 Gavin danced and sang on Broadway in the musical Seesaw. During its run he told an interviewer: "I used to play one-dimensional people. But looking backwards my work has been varied. Some people have said rich."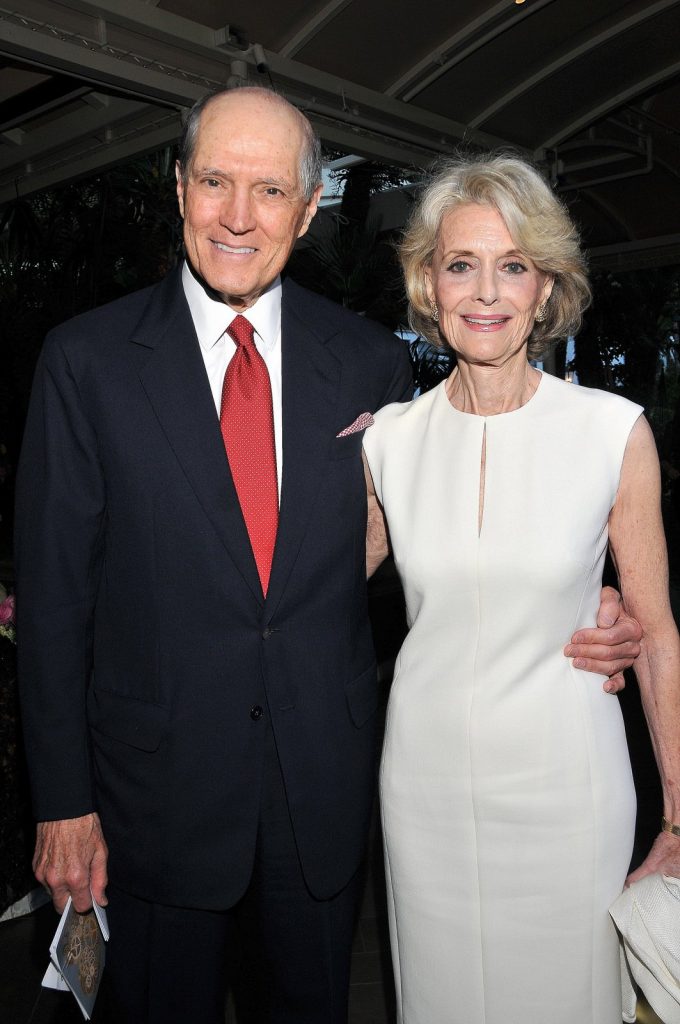 In 1981 Gavin, a Republican, accepted the post of US ambassador to Mexico and served until 1986.
He is survived by his second wife, the actor Constance Towers, whom he married in 1974, and by two daughters, Cristina and Maria, from his first marriage, to the actor Cicely Evans, which ended in divorce.
• John Gavin (Juan Vincent Apablasa), actor and diplomat, born 8 April 1931; died 9 February 2018