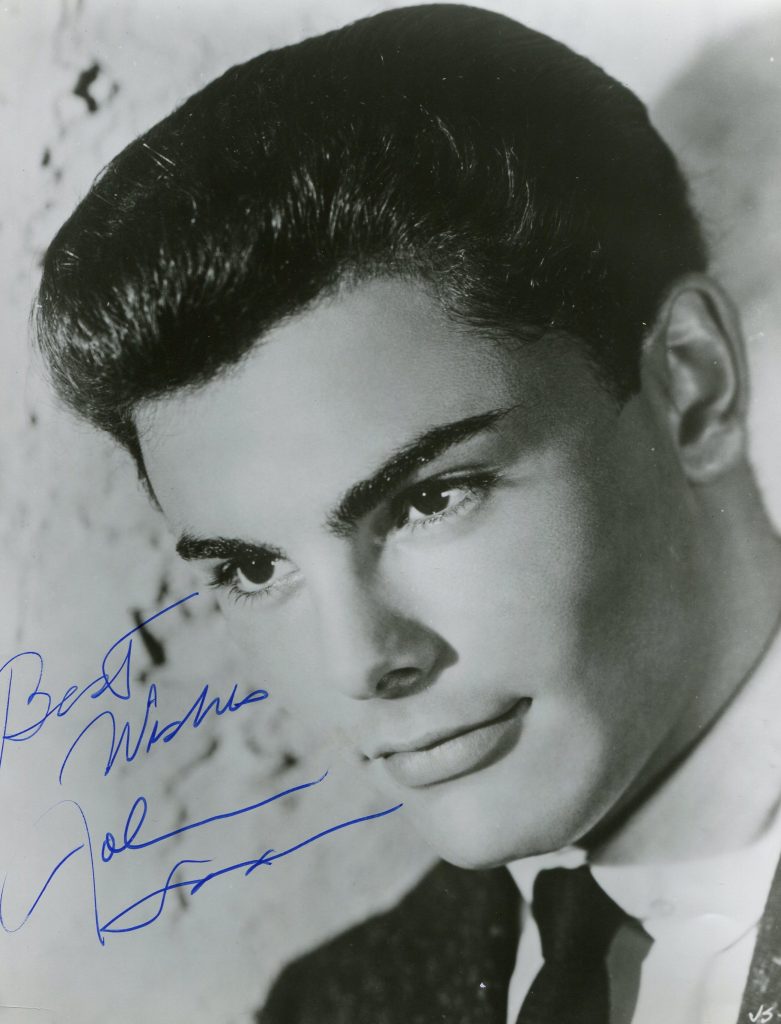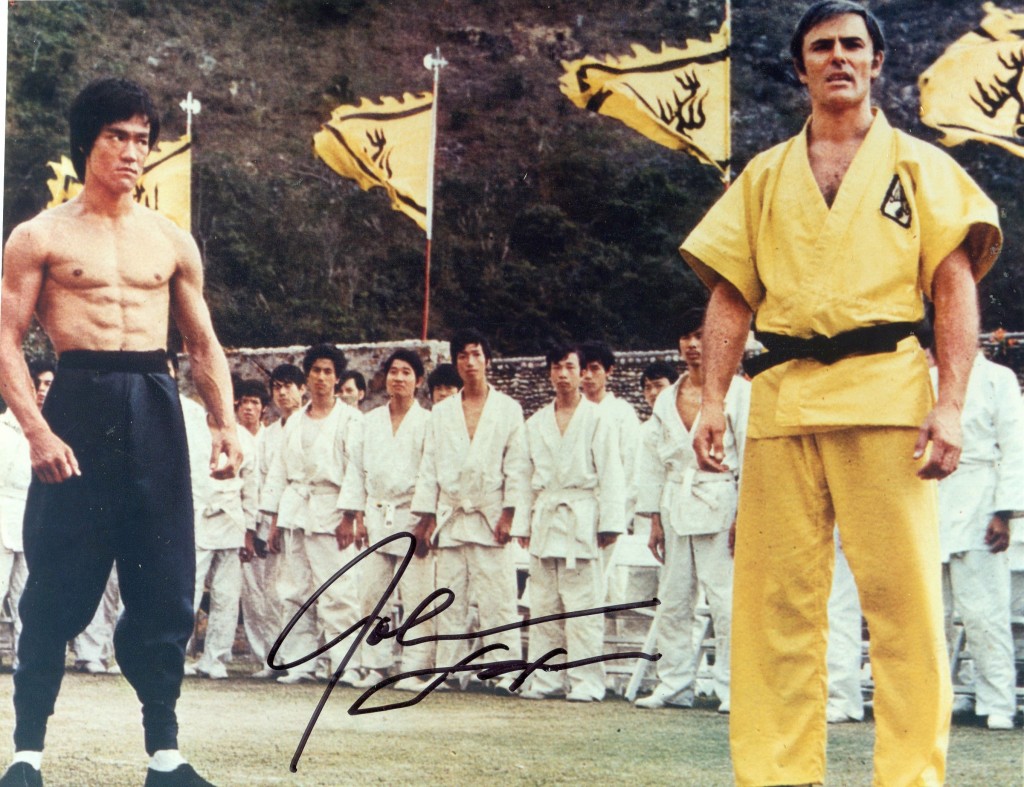 "Guardian" obituary in 2020
John Saxon, the actor, who has died aged 83, was probably best-known for his role as the martial artist Roper in Enter the Dragon (1973), Bruce Lee's final film and the one which made him a star beyond Asia.
By then, Saxon had already tasted stardom himself, and though often still cast for his handsome looks he was leaving behind his years as a leading man to become more of an authority figure character actor. Paradoxically, this ultimately enabled him to show the range of which he was capable in what proved, for a teen idol of the 1950s, a notably long career.
Spotted by a scout coming out of a cinema in Times Square when he should have been in high school, Saxon began as a photographic model. The agent Henry Willson, who promoted good-looking "beefcake" actors such as Rock Hudson, soon noticed a magazine shot of Saxon. Within days, he had a Hollywood contract – though as he was under age his parents signed it for him.
A brief early part was as an usher in the Judy Garland version of A Star is Born (1954). A strong performance as a stalker, of Esther Williams, in The Unguarded Moment (1955) raised his profile, and by the time he was paired with Sandra Dee in The Restless Years (1957) he was receiving 3,000 fan letters a week.
The following year, he shared the Golden Globe award for New Star with James Garner, and appeared with Dee and Rex Harrison in The Reluctant Debutante, and opposite Debbie Reynolds in This Happy Feeling, directed by Blake Edwards.
Saxon – a stage name – was of Italian descent, and his looks allowed him in the Hollywood of the day to be cast as many races, notably as a Mexican outlaw in The Appaloosa (1966), with Marlon Brando, for which Saxon was nominated for a Golden Globe. He was also teamed with Clint Eastwood in Joe Kidd (1972).
The following year came Enter the Dragon, in which Saxon – who had studied some judo and karate – had top billing as a gambler forced by debt to take part in a deadly martial arts tournament on a mysterious island.
Saxon's standing was such that the script was changed to accommodate his wish that his character, rather than Jim Kelly's black karate champion, survives the film. Yet while it was Lee's charisma and skills which made the picture a colossal hit, Saxon was able to display some of the charm and self-deprecating wit that in other circumstances might have made him a bigger star.
The eldest of three children, he was born Carmine Oricco in Brooklyn on August 5 1936. His father was a painter and decorator, and as a boy Saxon worked on the fairground stalls at Coney Island.
From the 1970s onwards, he appeared mainly on television, for instance as a recurring character in The Six Million Dollar Man and The Bionic Woman. He also had spells in Falcon Crest and Dynasty, and guest-starred in shows such as Starsky & Hutch and The A-Team.
On the big screen in that era, he was perhaps best remembered as the father of Freddy Krueger's adversary Heather in the Nightmare on Elm Street series of horror films. Saxon had been seen over the years in several Italian horror films, or gialli, working with directors such as Mario Bava and Dario Argento, and it became one of his favourite genres. He also featured, with Dennis Hopper, in Roger Corman's Queen of Blood (1966).
His final roles included From Dusk Till Dawn (1996), which was co-written by Quentin Tarantino, and an episode of CSI directed by him.
John Saxon is survived by his third wife, Gloria, and by two sons.
John Saxon, born August 5 1936, died July 25 2020