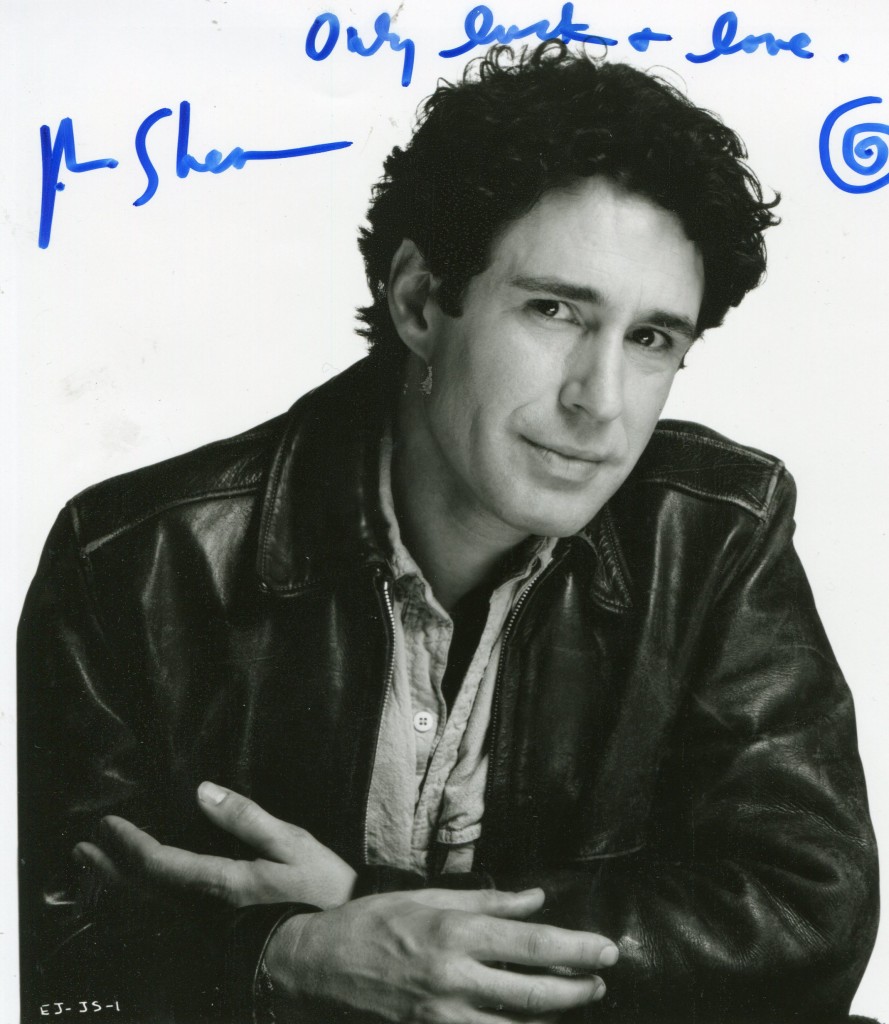 John Shea was born in 1949 in New Hampshire. He made his film debut in 1980 in the British film "Hussy" opposite Helen Mirren. He starred in "Missing" with Jack Lemmon and Sissy Spacek, "Windy City" and "A New Life" with Alan Alda and Ann-Margret. He starred as Lex Lutor in the television series "Lois and Clark".
Gary Brumburgh's entry:
Primarily known to TV audiences for his recurring role as the evil Lex Luthor in the early 90s Lois & Clark: The New Adventures of Superman (1993) TV series, handsome, slim-faced, curly-haired actor John Shea was born in New Hampshire in 1949, but raised in Massachusetts. He received his BA from Bates College, which he achieved on debating and football scholarships. He then attended Yale University and earned an MFA in directing from its School of Drama.
Following New York stage work, including his portrayal of Paris in a production of "Romeo and Juliet" (1977), initial on-camera notice came on TV with his reverential portrayal of Joseph in the mini-movie The Nativity (1978). A few years later on film he appeared in the small but memorable role of the impassioned, ill-fated American idealist who becomes a casualty to Chilean war-torn politics in Costa-Gavras' Academy Award-winning thriller Missing (1982). Although Jack Lemmon and Sissy Spacek, who respectively played his despairing father and wife, were nominated for Oscars for their starring performances, John's role was central to the heart of the film and he made quite an impact. The actor was later honored by Amnesty International for his political work following the film's release.
Critical kudos, as well as awards, have come in John's direction over the years on stage, film and TV. In the film Windy City (1984) opposite Kate Capshaw, he earned the Best Actor Award at the Montreal Film Festival. On stage, he received a Drama Desk Award for "American Days", an Obie Award for "The Dining Room" and a 1976 Theatre World Award for his portrayal of the Jewish student "Avigdor" in "Yentl". The role was later portrayed by Mandy Patinkin in Barbra Streisand's 1983 film adaptation. On television, John was awarded the coveted Emmy for his depiction of the distressed husband and father wannabe who touches off a legal landmark case in the miniseries, Baby M (1988).
In a career pocked with remarkable versatility, interesting choices and challenging parts, John has played everything from a young Nazi in the miniseries Hitler's S.S.: Portrait in Evil (1985) to 'Robert F. Kennedy' in the epic-styled Kennedy (1983). He has kept his face alive in guest parts over the years on such well-received series as Sex and the City(1998), Tales from the Crypt (1989), Deadly Nightmares (1983), Law & Order (1990) andMedium (2005). A budding Irish-American filmmaker, John co-wrote, directed and appeared in the low-budget film Southie (1998), a drama set in the Irish-American section of Boston. The film won the Jury Award for Best Independent Film at the 1998 Seattle International Film Festival.
Into the millennium, John found popularity on the Mutant X (2001) sci-fi series playing the role of "Adam Kane". Based on Marvel Comic's "X-Men", he received a nomination for Canada's prestigious Gemini Award as Best Actor. He also appears in a recurring role onGossip Girl (2007). More recent filming includes a spat of thrillers including The Insurgents (2006) with Mary Stuart Masterson; the British Framed (2008) and the Indian drama Achchamundu! Achchamundu! (2009), plus the Jessica Alba drama, An Invisible Sign (2010), and the horror opus 51 (2011).
A screenwriter and audio book performer in addition to all his other talents, John lives with his second wife, the painter Melissa MacLeod, and his family are based in New York and on Nantucket Island where he was a founding member of the Nantucket Film Festival and is currently Artistic Director of the Nantucket Theatre Workshop. He has one son, Jake, from his first marriage, and two children, Miranda and Caiden, by wife Melissa.
– IMDb Mini Biography By: Gary Brumburgh / gr-home@pacbell.net