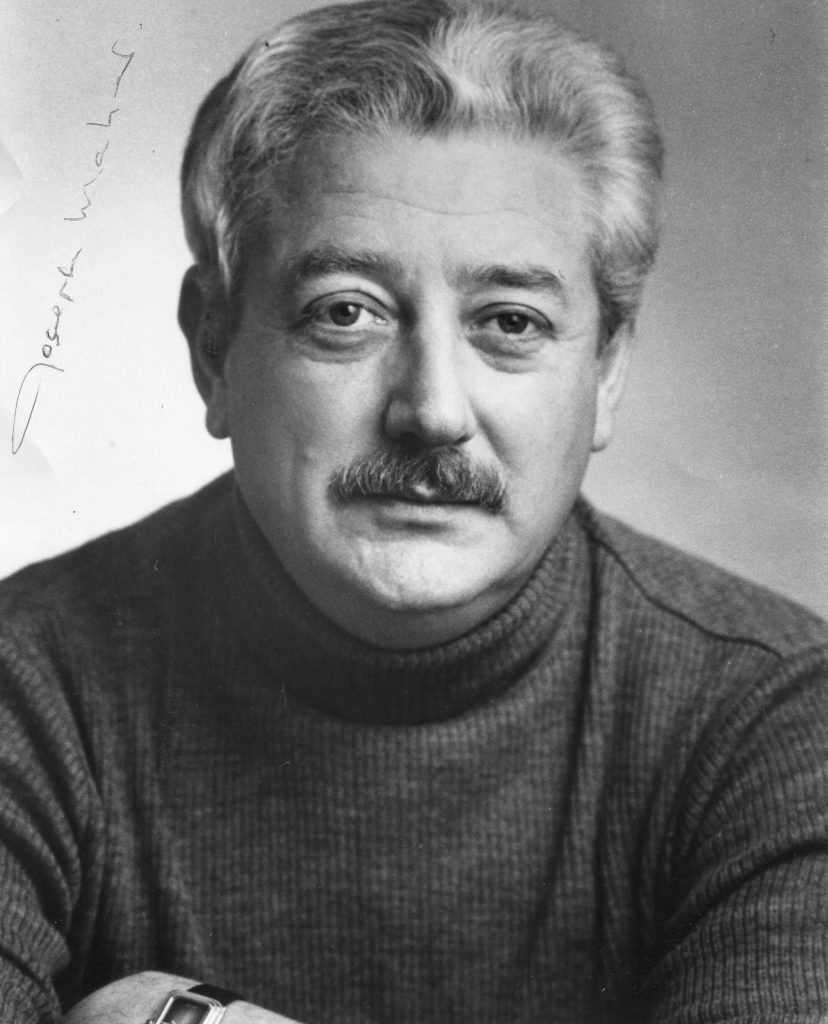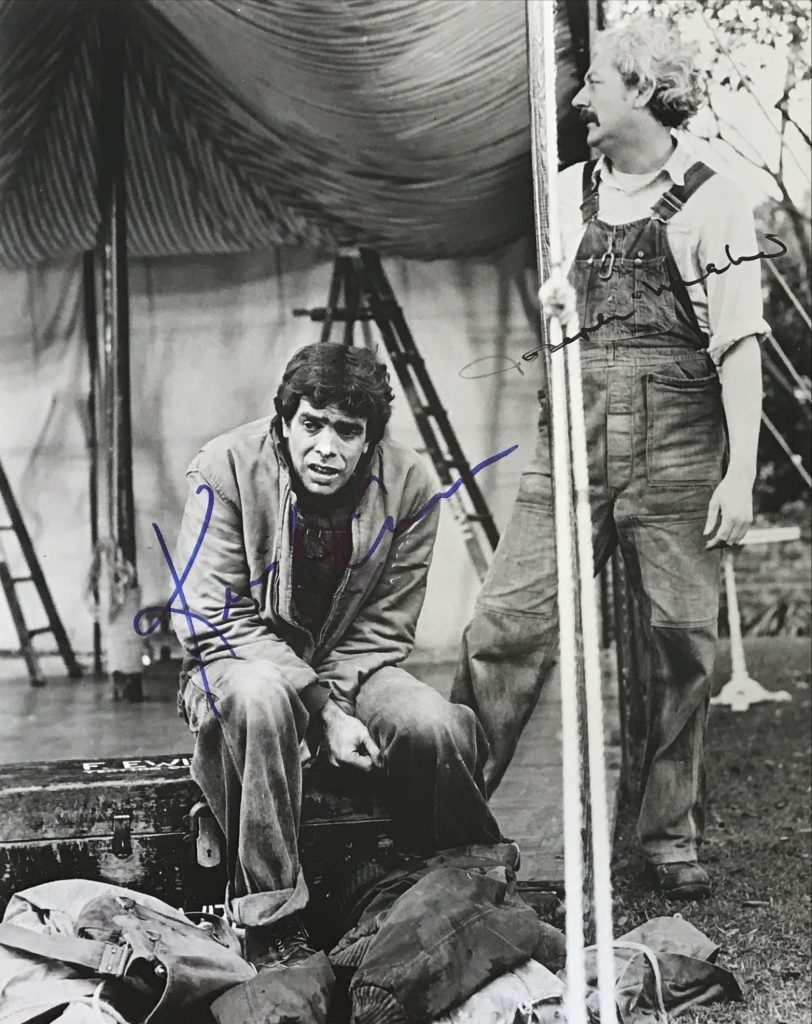 Joseph Maher. TCM Overview.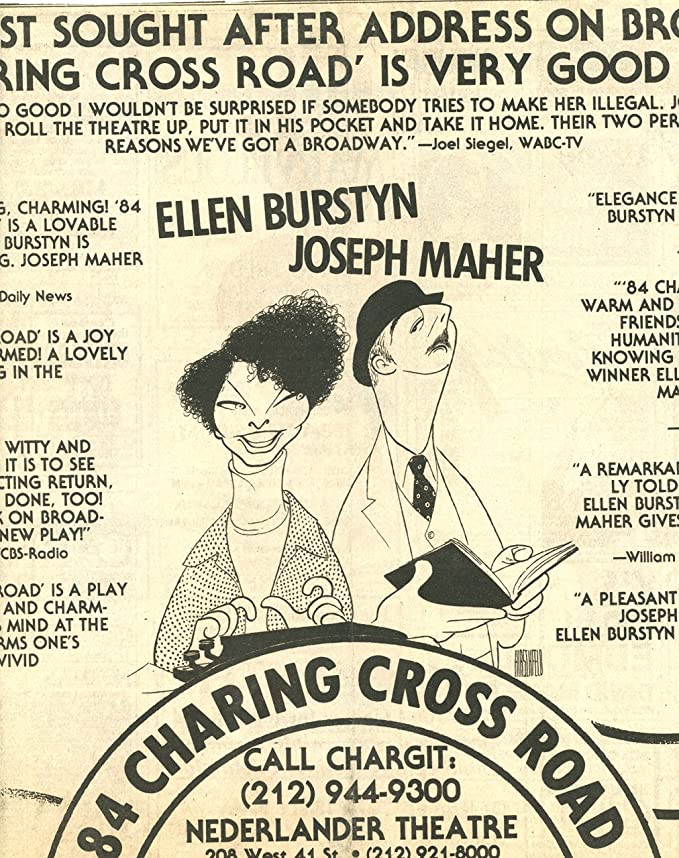 Joseph Maher was born in Westport, Irelandin 1933. He has appeared in 43 films and has been nominated for three Tony nominations. Among his films are "Heaven Can Wait" and "The Out-of-Towners". Joseph Maher died in 1998. His obituary in "The Los Angeles Times" can be accessed here.
TCM Overview:
A veteran character player with a long career on stage and screen, the silver-haired, often mustachioed Joseph Maher was usually cast in comedic roles, generally as butlers or clerics. The Irish-born actor moved to Canada at age 22 where he briefly worked for an oil company and as a bartender before joining an amateur theater troupe. He made his professional debut with the Canada Players in a 1959 production of "The Taming of the Shrew" and migrated to the USA three years later. Maher soon became a prominent stage actor, co-starring with Dustin Hoffman in "Eh?" (1966-67), Zoe Caldwell in "The Prime of Miss Jean Brodie" (1968) and Al Pacino in "The Local Stigmatic" (1969). During this time, he alternated between NYC and regional theaters. He also found time to act in the occasional TV production, like his supporting turn to Julie Harris in "Little Moon of Alban" (NBC, 1964).
Maher continued to spend much of the 70s and 80s alternating between theater and the small screen. He appeared in support of Rosemary Harris and Eva Le Gallienne in "The Royal Family" (1975-76) while simultaneously featured on the NBC daytime drama "Another World." Maher earned back-to-back Tony Award nominations in 1979 and 1980 as Best Featured Actor in a Play for "Spokesong," a drama set in Ireland, and "Night and Day," a revival of Tom Stoppard's play. In the 80s, the actor went on to establish himself as one of the foremost contemporary interpreters of the works of Joe Orton (often directed by John Tillinger). As the befuddled but determined police inspector Truscott in "Loot" (1986), Maher all but stole the show and earned a third Tony nomination. He similarly enlivened productions of Orton's "What the Butler Saw" (which he performed in both NYC and London) and "Entertaining Mr. Sloan." One of his last stage appearances was in a 1995 staging of "The Entertainer" at the Long Wharf Theatre.
Maher's stock in Hollywood rose in the 70s beginning with his turn as a Wall Street executive interested in sex games in "For Pete's Sake" (1974) followed by his butler to Warren Beatty in "Heaven Can Wait" (1978). He continued to amass credits in the 80s, although in mostly forgettable fare (e.g., "Going Ape!" 1981, "Funny Farm" 1988). In 1992, Maher played the bishop in "Sister Act" and ushered in a period of intense work. He was a museum curator in "The Shadow" (1994) and a dimwitted colleague of Albert Einstein's in "I.Q." (also 1994). The actor had one of his best roles as the artist's dealer in "Surviving Picasso" (1996) while his last released film "In & Out" (1997) typically cast him as a priest.
In tandem with his feature work, Maher appeared as a regular on a number of TV sitcoms. He was Billy Dee Williams' butler in the short-lived "Double Dare" (CBS, 1985), After a turn as St Peter counseling a returned soul in the Fox comedy "Second Chances" (1987-88), Maher joined the cast of "Anything But Love" (ABC) for the 1989-90 season. More recently, he had a recurring role of a doctor on "Chicago Hope," co-starred as a college chancellor in "Goode Behavior" (UPN, 1996) and was an interior designer on "Style & Substance" (CBS, 1998).
The above TCM Overview can also be accessed online here.