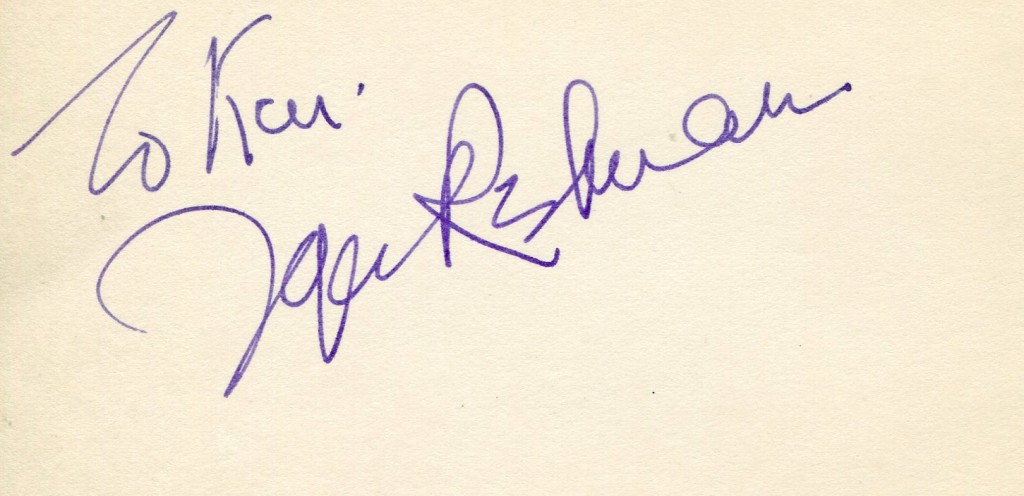 Joyce Redman was born in Co. Mayo in 1918. She was trained in acting in Londan at RADA. She had great success on the stage in the West End in such plays as "Claudia" and "Shadow and Substance". In 1949 she was on Broadway in the very popular play about Anne Boylen, "Anne of a 1,000 Days" with Rex Harrison. She was nominated twice for an Academy Award for "Tom Jones" and "Othello". She is the aunt of Amanda Redman. She died in 2012. Her "Telegraph" obituary can be accessed here.
Joyce Redman obituary in "The Independent" in 2012.
Her "Independent" obituary: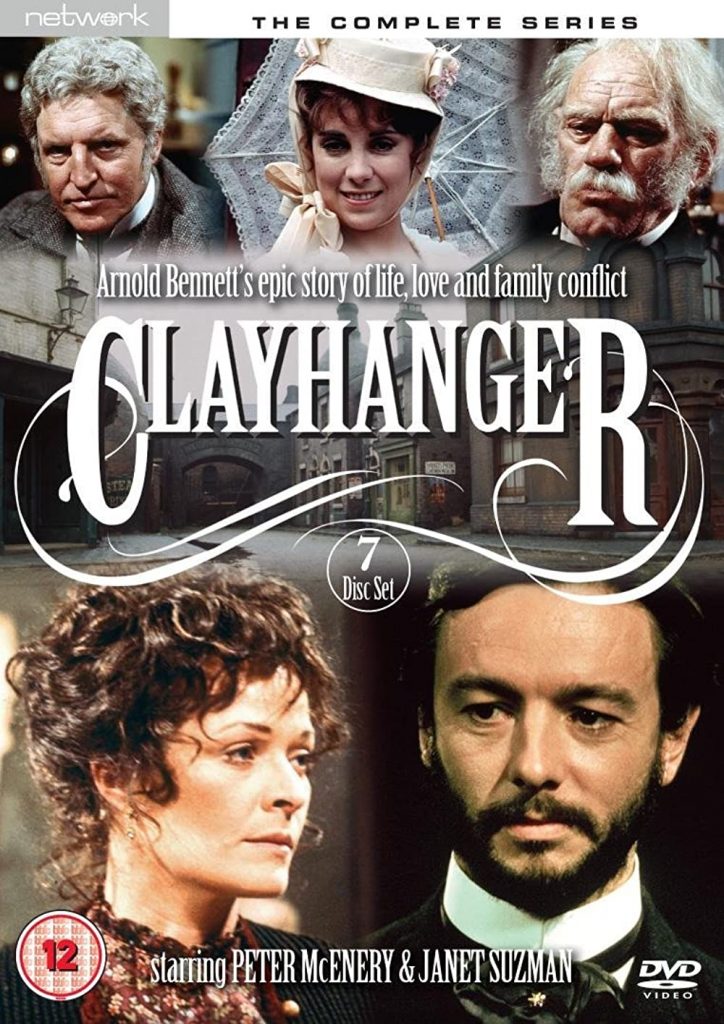 Joyce Redman was a talented and versatile actress who was equally at ease on stage, in films or on the small screen, during a career that lasted more than 60 years. She will probably be best remembered for her role in Tom Jones (1963), Tony Richardson's adaptation of the novel by Henry Fielding. Here she played the servant Mrs Waters, opposite Albert Finney in the title role. In a deliciously sensual three-minute scene of amour gourmand, the pair sit facing one another at a tavern table and devour their way through a foreplay of soup, lobster, chicken, oysters and fruit before scuttling off to bed.Finney later said about the scene, "Joyce and I had done theatre together. We just played it for fun. It was filmed early in the morning and it took hours. They kept bringing more food – trying us out on different dishes. They'd say things like, 'Bring more oysters. She's very good on oysters.' We weren't sure the audience would get it at all. It seems they did." The film won Oscars for best Picture, Director, Screenplay and Score. Redman was nominated as Best Supporting Actress.
Joyce Redman was born in 1915 in Newcastle in Ireland to a Protestant Anglo-Irish family. One of four girls, she grew up on Bartra Island in Killala Bay, Co Mayo. Following private home education and training at Rada, she made her first professional appearance as First Tiger Lily in 1935 at London's Playhouse in Alice Through theLooking Glass. Audiences would have been charmed by the young actress, with her diminutive size, pale skin and bright red hair.
Her film debut was in One of Our Aircraft Is Missing (1942), directed by Michael Powell and Emeric Pressburger, in which she played Jet van Dieren. Despite being made as a morale-boosting propaganda film, it was praised for its artistic values, the critic Edward Dolan describing it as among the "best of British films of the era".
During the war she had a close escape when, on her way back from the theatre, a flying bomb exploded nearby. Her initial reaction to surviving the blast was a feeling of what she called "an almost supernatural confidence". She did not experience the shock until several days later, when she collapsed, a combination of the incident and the stress of opening performances in Peer Gynt (as Solveig) and Arms and the Man (as Louka) within the same week.
Redman's New York debut came in 1946 in Henry IV Part 2 as Doll Tearsheet, the prostitute who frequents the Boar's Head Tavern. She followed this two years later with the role of Anne Boleyn opposite Rex Harrison's Henry in Maxwell Anderson's Anne of the Thousand Days. The New York Times critic Brooks Atkinson remarked admiringly that she "…scorches the pages of the drama, to the point where the play is not a good fire insurance risk."
For the next decade she divided her time between Broadway and London. Then, when the National Theatre Company was formed by Laurence Olivier in 1963, Redman played at the Old Vic and toured with the company to Moscow and Berlin.
Following the tremendous success of Tom Jones, and emphasising her dedication to her family, she recalled, "After Tom Jones I was offered all kinds of things, and I could have named my price, but the children were still pretty young, and no way could I leave them."
She received a second Oscar nomination for her role as Emilia, servant of Desdemona, in the film version of Othello (1965), starring Laurence Olivier and Maggie Smith. She was nominated for a Golden Globe for the same production. Also made for the cinema, Prudence and the Pill (1968) saw her in an entertaining farce about marriage and infidelity starring David Niven and Deborah Kerr. Redman's character becomes pregnant after a deliberate switch of contraceptive pills for aspirin.
In 1979 Redman returned to the stage for Tolstoy's The Fruits of Enlightenment, playing the wife of the landowner, opposite Ralph Richardson. Five years later she was in Clandestine Marriage, the first theatre production from Anthony Quayle's innovative touring Compass Theatre Company. She continued with the same company, which produced a number of other plays, including Dandy Dick, Saint Joan and King Lear.
On television Redman played Becky Sharp in Vanity Fair and featured in several episodes of Ruth Rendell Mysteries and in Tales of the Unexpected. Her television movie roles included The Merry Wives of Windsor (1955), The Seven Dials Mystery (1981) and Prime Suspect: Scent of Darkness (1995).
Her last role was in 2001 for the TV movie Victoria & Albert, in which she played the elderly monarch and her son Crispin Redman played Mr Anson. Her niece, Amanda Redman, stars in the BBC crime series New Tricks.
"The Times" obituary:
One of the most dependable players on the London stage over more than 40 years, Joyce Redman was as warm-hearted as she was versatile. A small, 5ft tall, compact figure, with a direct gaze, a perpetually melting voice, and Irish inflections that she never lost, she could move untroubled from comedy to emotional drama, from Lear's Cordelia to Dol in The Alchemist.
Although she began with the kind of parts to which she was physically suited as a girl — Lady Precious Stream, Alice in Wonderland — she soon developed in range and confidence. She is likely to be remembered most for her two largely classical seasons, one at the New Theatre during the Old Vic tenancy in the 1940s, another when the National Theatre company was at the Old Vic 20 years later.
Essentially a stage actress, she appeared in only a handful of films, though two of them brought her Oscar nominations. As the sexually ravenous Mrs Waters in Tony Richardson's rollicking take on Tom Jones (1963) she appeared in the film's most memorable scene, slobbering and slurping over a plateful of chicken's legs and over-ripe fruit with Albert Finney. Her other nomination was for Desdemona's servant Emilia in Othello (1965), a film of the National Theatre production with Laurence Olivier as the Moor.
She was born in 1915 at Newcastle upon Tyne, though her roots were in Co Mayo where she was brought up in a Protestant Anglo-Irish family. Her father was an engineer. Educated by private governesses, she moved to London to study at RADA and went at 17 to Nancy Price's company, then at the Little Theatre in the Adelphi. Within 12 months she was appearing as Mrs Cricket in The Insect Play.
At the Piccadilly in 1940 she joined Robert Donat as the orphan Essie in The Devil's Disciple and when Alec Clunes began his management of the Arts in 1942 she became, most cheerfully, Maria in Twelfth Night. That Christmas she was Wendy, one of the best of her generation, in Peter Pan at the Winter Garden.
She had her first general acclamation as the little maidservant Brigid in Paul Vincent Carroll's Shadow and Substance (Duke of York's, 1943) and from 1944 to 1947 she acted continuously with the Old Vic company under Olivier and Ralph Richardson at the New Theatre in some of the great productions of their time. In a first season she was Solveig in Peer Gynt, preserving the simplicity without edging into the sentimental; Louka in George Bernard Shaw's Arms and the Man, Lady Anne to Olivier's famous Richard III and Sonya in Uncle Vanya.
Later she played Doll — which a critic called "one of the O'Tearsheets" — in Henry IV, Part II and Cordelia to Olivier's King Lear. An Irish Dol Common, bouncing upstairs and down, in The Alchemist, followed during 1946-47. In 1946 she had appeared as Dol in New York, and she went back there in 1947 in Duet for Two Hands.
For a time she moved between New York and London. Her Anne Boleyn in the 1949 Broadway production of Maxwell Anderson's Anne of the Thousand Days "scorches the pages to the point where the play is not a good fire insurance risk", according to the New York Times critic Brooks Atkinson. She was Anouilh's Colombe for Peter Brook (New London, 1951), and at Stratford-upon-Avon (1955) had the ill luck to act in a remarkable season's two leastregarded productions, though her Helena in All's Well That Ends Well was well received.
Her next major engagement was with the National Theatre at the Old Vic from 1964. Here, as Emilia facing Olivier's Othello, and Elizabeth in The Crucible (a critic wrote of "quiet magnificence"), she was in her fullest emotional power, varied by the comedy of Mrs Frail in Love For Love, and the tragi-comedy of Sean O'Casey's Juno and the Paycock. Remarkably, this was only the second Irish play in which she had appeared; speaking with a compromise between the Dublin accent and her own softer tongue, she was memorable in the last challenge, "Take away this murdherin' hate and give us Thine own eternal love."
She later appeared in such West End plays as The Lionel Touch with Rex Harrison and Neil Simon's Plaza Suite, and, at Chichester, Dear Antoine. In 1979, with an amusing verbal bite, she was the wife of the landowner (Ralph Richardson) in Tolstoy's The Fruits of Enlightenment at the National Theatre.
She was back in the West End playing Mrs Heidelberg in The Clandestine Marriage (1984) but as the years progressed she had fewer London parts. In 1997, in her eighties, she played Judi Dench's senile mother-in-law in Amy's View by David Hare at the National. She did not appear at the final curtain call, preferring to catch the 10.30pm train home from Waterloo. The play transferred to the West End.
She first appeared on television in the 1930s. She played a "seductive" Lady Macbeth in a 1949 American production and in Britain she was Mistress Ford in The Merry Wives of Windsor and Becky Sharp, heroine of Vanity Fair. In 1976 she was the straight-laced Auntie Hamps in Clayhanger and there were later roles in Prime Suspect and The Ruth Rendell Mysteries. Her last screen part was the elderly Queen Victoria in the 2001 BBC drama, Victoria and Albert.
For some years she owned the island of Bartragh, a mile off the coast of Co Mayo, which had been in the family for several generations. But in 1984 she decided to sell it and she spent her later years in Kent.
She married Charles Wynne-Roberts, a former Army captain, in 1949. She is survived by three children, including the actor Crispin Redman. She was the aunt of the actress Amanda Redman.
Joyce Redman, actress, was born on December 9, 1915. She died on May 10, 2012, aged 96