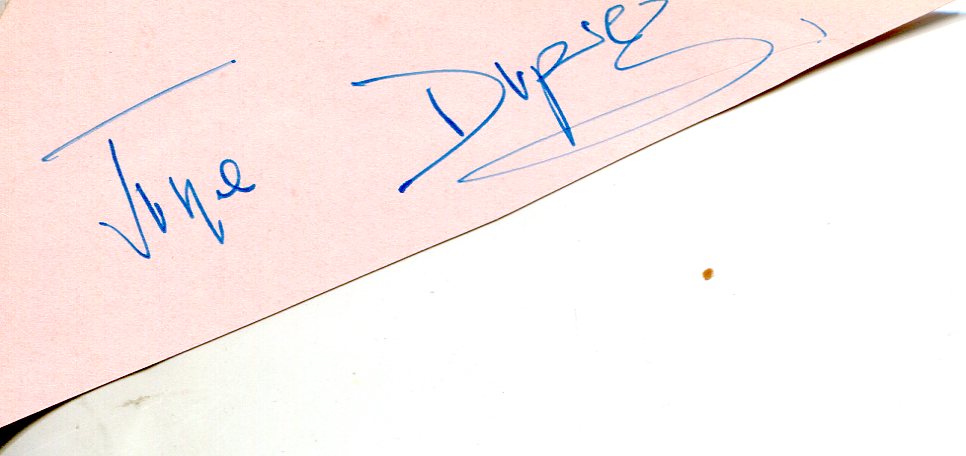 June Duprez was a lovely English actress who made some significent films in the 1940's both in Britain and the U.S.   She was born in Teddington, Middlesex in 1918.   Her first film was "The Crimson Circle" in 1936.   She won acclain for her performance as the Princess in the wonderful "Thief of Bagdad".   Due to the commencement of World War Two, the shooting of the movie was moved from England to Hollywood.   June Duprez stayed on in America and made such films as "None but the Lonely Heart" with Cary Grant, "Bombay" with Alan Ladd and "And Then Tey Were None" with Barry Fitzgerald.   She retired early from film acting and died in London in 1984.
Gary Brumburgh;s entry:
Glamorous June Duprez was born in Teddington, England, during an air raid on May 14, 1918. Her father, Fred Duprez, was an American vaudevillian who found stage and film work in England. She herself picked up an interest in performing and eventually joined the Coventry Repertory Company to gather the necessary stage experience.
June made her film debut as an extra in 1935. She married at a young age and her career was initially encouraged by her first husband, a Harley Street doctor. However, once she started flirting with stardom, he became increasingly envious and possessive and their marriage fell apart. Her sultry and exotic appearances in such British films as The Spy in Black (1939), The Four Feathers (1939) and, especially, Alexander Korda's The Thief of Bagdad (1940) made a star out of her and she was quickly ushered to Hollywood to capitalize on this newly-found fame. Although she stayed in America throughout WWII, both Korda and June's agent set her price too high–at $50,000 per picture. This pretty much put her out of contention and she found herself working very little in the next few years. Her most notable American picture during that time was None But the Lonely Heart (1944) opposite Cary Grant.
June subsequently left Hollywood in 1946 and took a few roles on the Broadway stage. She retired altogether when she married for a second time in 1948 to a well-to-do sportsman. They had two daughters but divorced in 1965. June lived in Rome for a time, then returned to London to live out the remainder of her life. She died in 1984 at age 66 following an extended illness.
– IMDb Mini Biography By: Gary Brumburgh / gr-home@pacbell.net