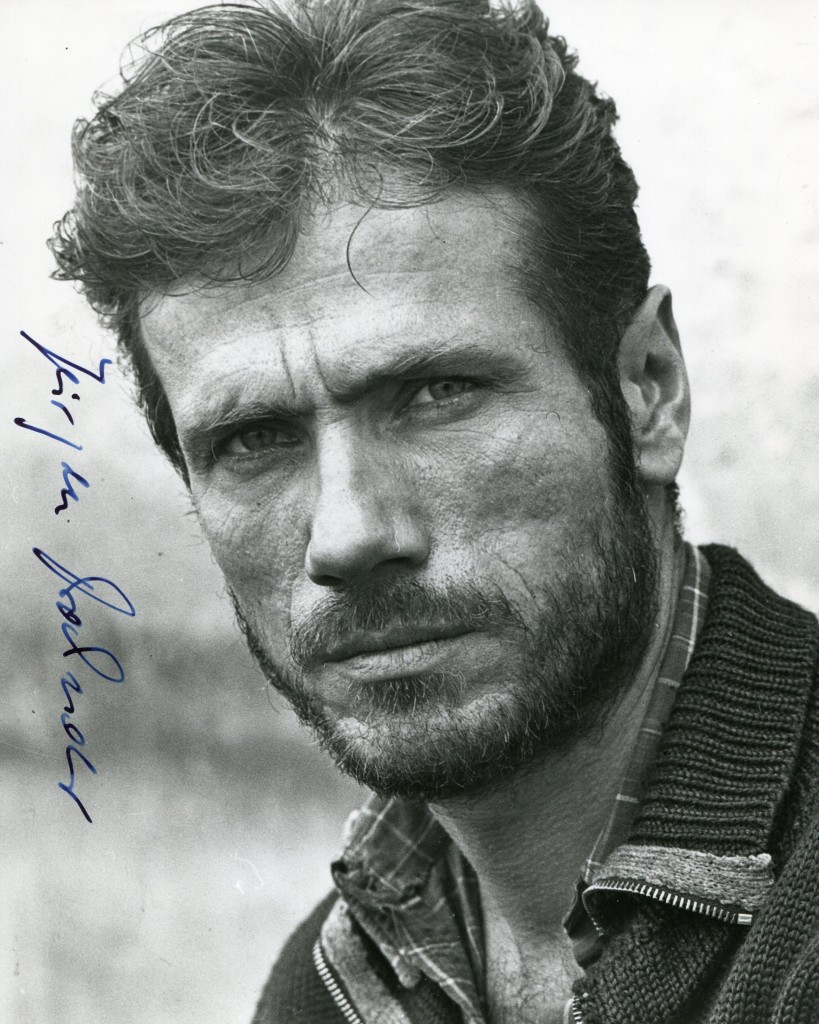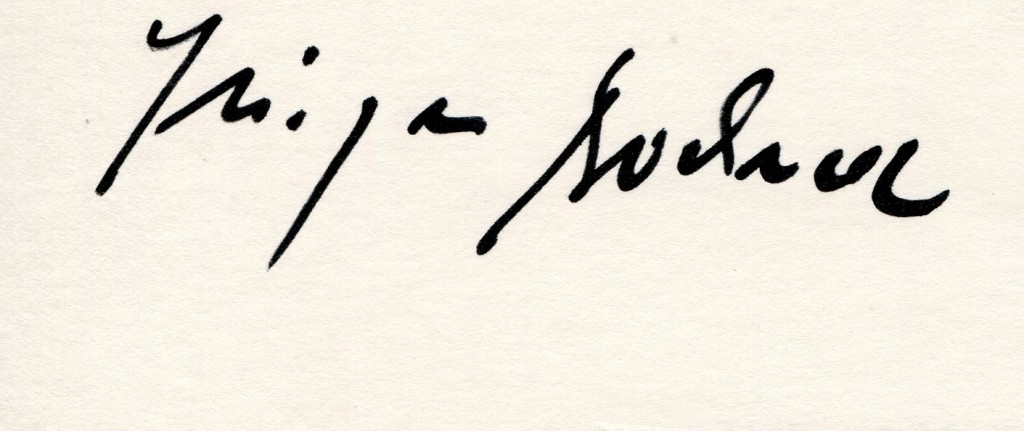 Jurgen Prochnow. TCM Overview.
Jurgen Prochnow was born in Berlin in 1941. He studied acting at the Folkwang Hochschule in Essen. His first filn was "One or the Other of Us" in 1974. He came to international prominence with the success of "Das Boot" in 1981. He went on to make films in the U.S. including "Dune" and "Beverly Hills Cop Two".
His TCM biography|:
The ruggedly handsome, severe-looking German-born actor Jurgen Prochnow first achieved notice in his homeland for his work in "Die Verrohung des Franz Blum/The Brutalization of Franz Blum" (1974) and in "The Lost Honor of Katharina Blum" (1975), co-directed by Volker Schlondorff and Margarethe Von Trotta. But it was as the captain of the ill-fated submarine in Wolfgang Petersen's gripping WWII drama "Das Boot" (1981) that his career really took flight, earning him international recognition. Since his US film debut in "Comeback" (1982), Prochnow has tackled a steady diet of supporting characters, often humorless men of German extraction such as his sinister Captain Stolz in "A Dry White Season (1989) and the brutal Nazi interrogator in Anthony Minghella's Oscar-winning "The English Patient" (1996).
Splitting his time between stage and screen throughout the 1970s, Prochnow established his most significant screen collaboration with Petersen, with whom he worked on the 1970 TV series "Harbor at the Rhine River" and the features "Einer von uns Beider/One or the Other" (1973), about an outsider trying to insinuate his way into high society, and "Die Konsequenz/The Consequence" (1977), a based-on-fact story of a homosexual prisoner who falls in love with the son of a guard. Following the success of "Das Boot", Prochnow curtailed his theatrical ventures as his profile in international features increased, although he did tour Germany for four months in Arthur Miller's "The Price" in 1989. On the big screen, one of his more interesting roles came as the mysterious boarder in "The Seventh Sign" (1988), starring Demi Moore. It was a part that required a balance between being both realistic and mystical while also demanding he wander continuously through and stand in the rain. The constant drenching might have daunted another actor but not one like Prochnow who had weathered the claustrophobic filming on the U-boat set. "A little rain is nothing. This is easy after 'Das Boot'."
Prochnow next starred in "The Man Inside"(1990), playing a West German journalist who g s undercover at a tabloid magazine to expose their unethical practices, revealing a government conspiracy to discredit a liberal politician. In "The Fourth War" (1990), Prochnow was a colonel in the Soviet army engaging in a personal battle with his American counterpart (Roy Scheider) at a boarder post between West Germany and Czechoslovakia. After playing a sailboat skipper battling the elements and personal demons on a journey from Gibraltar to Barbados in the straight-to-video thriller "Kill Cruise" (1991), Prochnow pursued the fugitive menace, "Robin Hood" (Fox, 1991), throughout Sherwood forest. A small part in "Twin Peaks: Fire Walk With Me" (1992) was followed by a meatier role as the sadistic leader of a terrorist group that hijacks a stealth bomber from the Air Force in "Interceptor" (1992).
Prochnow continued his penchant for low-grade, straight-to-video fair with "Hurricane Smith" (1992), playing a drug kingpin who reaps the whirlwind when he kills the sister of a badass Texan (Carl Weathers). He again played the heavy in "The Last Border" (1993), a post-apocalyptic thriller about a group of outlaws fighting against a militaristic government after most of the world's population had been killed off by suffocating pollution. After playing a creepy physician in the cheekily titled "Body of Evidence" (1993), a trashy noir thriller starring Madonna as a femme fatale on trial for murdering a millionaire with rough sex, Prochnow was a rogue Russian spy trying to stop an American CIA agent (Timothy Dalton) in the Lifetime miniseries, "Lie Down with Lions" (1994). Back in the feature world, Prochnow upped his profile with a role as a corrupt judge allied with the evil brother (Armand Assante) of a futuristic lawman (Sylvester Stallone) in the dismal "Judge Dredd" (1995).
Prochnow continued to appear in more accessible features throughout the mid- to late-1990s, including "In the Mouth of Madness" (1995) in which he played a famed horror writer in the vein of Stephen King who g s missing from the small New England town that serves as the eerie setting for his terrifying novels. After playing a Nazi torturer responsible for removing the thumbs from a British spy (Willem Daf ) in "The English Patient" (1996), Prochnow had a nearly silent role in "Air Force One" (1997), playing a right-wing general from Kazakhstan who's the reason for terrorists kidnapping the President of the United States (Harrison Ford) aboard his well-protected airplane. In the made-for-TV sci-fi thriller, "DNA" (1997), he was a run-of-the-mill mad scientist wreaks havoc on the world by recreating an alien being that had been stranded on earth centuries earlier through an unorthodox DNA experiment. Playing the arch villain yet again, Prochnow was a vile henchman sent to kill an assassin (Chow Yun-Fat) unwilling to follow through on murdering a police officer (Michael Rooker) for a Chinatown crime boss (Kenneth Tsang) in "The Replacement Killers" (1998).
Prochnow was finally on the right side of the law in "The Human Bomb" (1998), playing the head of an anti-terrorist unit sent to diffuse the so-called Ecobomber who holds an American teacher (Patsy Kensit) and her students ransom for 50 million marks which he wants to be used in his efforts to help the poor and clean up the planet. He appeared in two more made-for-television movies- "Heaven's Fire" (Fox Family Channel, 1999), a heist thriller involving the theft of $100 bill engraving plates from the U.S. Treasury, and "Esther" (PAX, 1999), the story of the Biblical queen of Persia who saved the Jews from genocide-before going back to features with "Wing Commander" (1999), a misguided take on the once-popular series of video games in which he played a federation commander in the year 2654. Prochnow rounded out the millennium with "The Last Stop" (1999), a straight-to-video thriller about a group of strangers stranded inside a remote mountain lodge during a raging storm-only top discover that one of them is a murderer.
Despite some appearances in several Hollywood blockbusters, Prochnow had difficulty making a household name for himself even though most would have recognized his face. After appearing in a few straight-to-video action thrillers-"The Last Run" (2001), "The Elite" (2001) and "Gunblast Vodka" (2001)-Prochnow shifted gears with a supporting role in the biting independent dramedy, "Jack the Dog" (2001). Two more cheap releases-"Dark Asylum" (2001) and "Ripper" (2002)-were followed by a degrading appearance in "House of the Dead" (2003) as a barge captain named Kirk who ferries a group of spoiled college brats to an island where certain death awaits them in the form of zombies the control of an undead Spanish priest (David Palffy). Unintentional laughs and box office failure ensued. Meanwhile, he had a small supporting role in the straight-to-video release, "Heart of America: Homeroom" (2005), a teen-angst drama about two high school seniors who commit to a murder-suicide pact to take weapons to school and exact revenge upon their tormentors.
Prochnow received his highest profile role with "See Arnold Run" (A&E, 2005), playing the older version of Arnold Schwarzenegger in a ridiculous and often painful biopic of the former bodybuilder and movie star-turned-Governator of Kahl-eee-fornia. While more than a few critics blasted the movie for being cheap and schmaltzy, particular scorn was heaped on Prochnow-everything from his awkward performance to his lack of resemblance to Schwarzenegger was called into question. He next fell into his fallback position as ruthless villain for "The Celestine Prophecy" (2006), a spiritual adventure about a man (Matthew Settle) who travels to Peru in pursuit of an ancient manuscript containing the so-called Nine Insights. Continuing along with religious-themed material, Prochnow next appeared in one of the most anticipated and controversial films in decades, "The Da Vinci Code" (2006), directed by Ron Howard from Dan Brown's mega-bestselling novel, which told the story of a famed symbologist (Tom Hanks) who is called to the Louvre where the murder of a curator has left behind a trail of mysterious symbols and clues leading to a secret society that has spent the past 2000 years guarding a secret that could destroy the very foundations of society if it were revealed.
His TCM biography can be accessed online at TCM here.
ticle in "The Telegraph":
Mark Monahan continues our profiles of cinema's unsung heroes
It's said that Jürgen Prochnow was considered for the role of the Terminator in James Cameron's 1984 chase-movie, and certainly there's a steely intensity to the 6ft 1in German actor that would have made him a scary killer.
Born in 1941, he was a regular on German television when his countryman Wolfgang Peterson made him the lead in his 1981 U-boat drama Das Boot.
Prochnow brought immense dignity to his beleaguered submariner, sparking a successful, often martial career in German and American movies. He was a captain in Michael Mann's The Keep (1983), a major in The English Patient (1996) and a general in Air Force One (1997).
And, to judge by its £30 million or so UK takings to date, there's barely a British soul who hasn't clocked him recently as André Vernet in The Da Vinci Code, a typically strong performance in an undeserving film.
This article can be accessed online here.