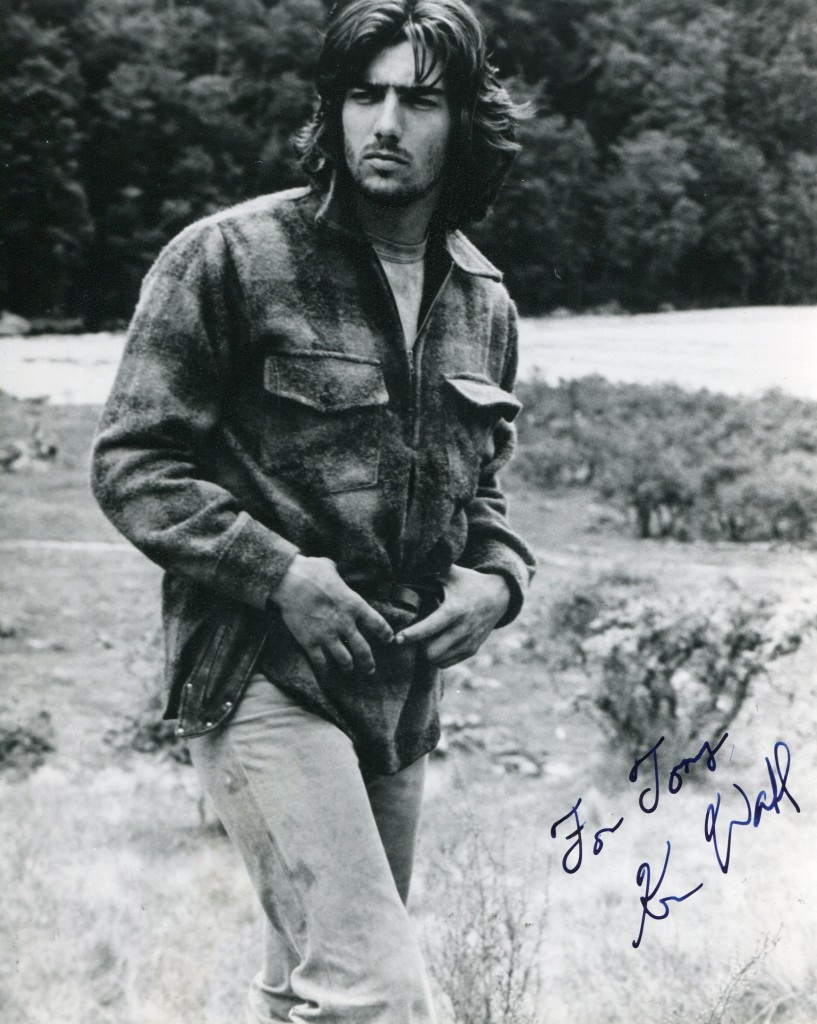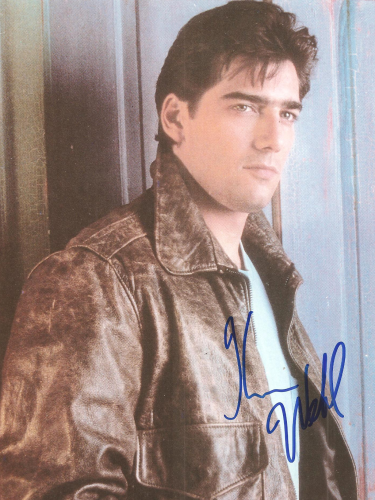 Ken Wahl. TCM Overview.
Ken Wahl was a popular American actor in the 1980's and 90's. He was born in 1954 in Chicago. He first came to international recognition with "The Wanderers" in 1979. He starred with Paul Newman in "Fort Apache, the Bronx" and then starred himself in the New Zealand thriller "Race for the Yankee Zephyr". In 1987 he starred in the cult television series "Wiseguy". The show ran for three years. Ill health as a result of an accident in 1992 has hampered his career. He was an intelligent charismatic actor and it is hoped that he returns to the screen again soon.
TCM Overview:
A tall, dark, down-to-earth leading man, typically in streetwise parts, Ken Wahl had no previous acting training or experience when he auditioned for, and landed, the role of street gang member Richie Gennaro in Philip Kaufman's "The Wanderers" (1979). His subsequent film work has been sporadic and uneven. Wahl was well-cast as Paul Newman's partner in Daniel Petrie's unsatisfying cop drama "Fort Apache, The Bronx" (1981). He was teamed romantically with Bette Midler in the aptly named "Jinxed!" (1982); their off-screen animosity spilled onscreen. While "The Soldier" (1982) offered his first leading role in an action pic, Wahl fared no better, delivering a rather one-note wooden performance. In Sidney J. Furie's "Purple Hearts" (1984), Wahl was successfully repositioned as a romantic lead, portraying a doctor in Vietnam who falls for a nurse (Cheryl Ladd). His reteaming with Furie, 1991's "The Taking of Beverly Hills" was meant to cast the actor as an action hero, but the results were pallid. As was his second feature with Daniel Petrie, "The Favor" (filmed in 1990; released in 1994), in which he was object of desire of both Harley Jane Kozak and Elizabeth McGovern.
Wahl gained his highest profile and is perhaps best known as the tough but troubled undercover agent Vinnie Terranova in "Wiseguy" (CBS, 1987-90). During his three year tenure on the series, he brought nuanced shadings to his character who often found himself attracted to the individuals he was investigating. During the first season, the interplay between Wahl and villain Ray Sharkey was multi-layered. Wahl established similar rapport with actors as varied as Kevin Spacey and Joan Severance, Stanley Tucci, William Russ and Patti D'Arbanville. Wahl's early TV credits include the short-lived crime series "Double Dare" (CBS, 1985) and the TV-movies "Dirty Dozen: The Next Mission" (NBC, 1985) and "Gladiator" (ABC, 1986). In 1990, he left "Wiseguy" in a dispute with the producers, but his career failed to take off as he had hoped. His subsequently returned to the small screen opposite Lisa Hartman Black in "Search for Grace" (CBS, 1994), a drama that more than owed a debt to Kenneth Branagh's feature "Dead Again". In 1996, Wahl reprised his role of Vinnie Terranova in "Wiseguy" (ABC), but the results were somewhat disappointing.
Health problems were among the factors that have slowed Wahl's career. He was critically injured in motorcycle accidents in 1984 and 1992, and in 1993 was rumored to have a brain tumor (which he subsequently denied). Recurrent spinal surgeries have kept him in headlines but away from the cameras for the most part.
The above TCM overview can also be accessed online here.
Interview with Ken Wahl here.