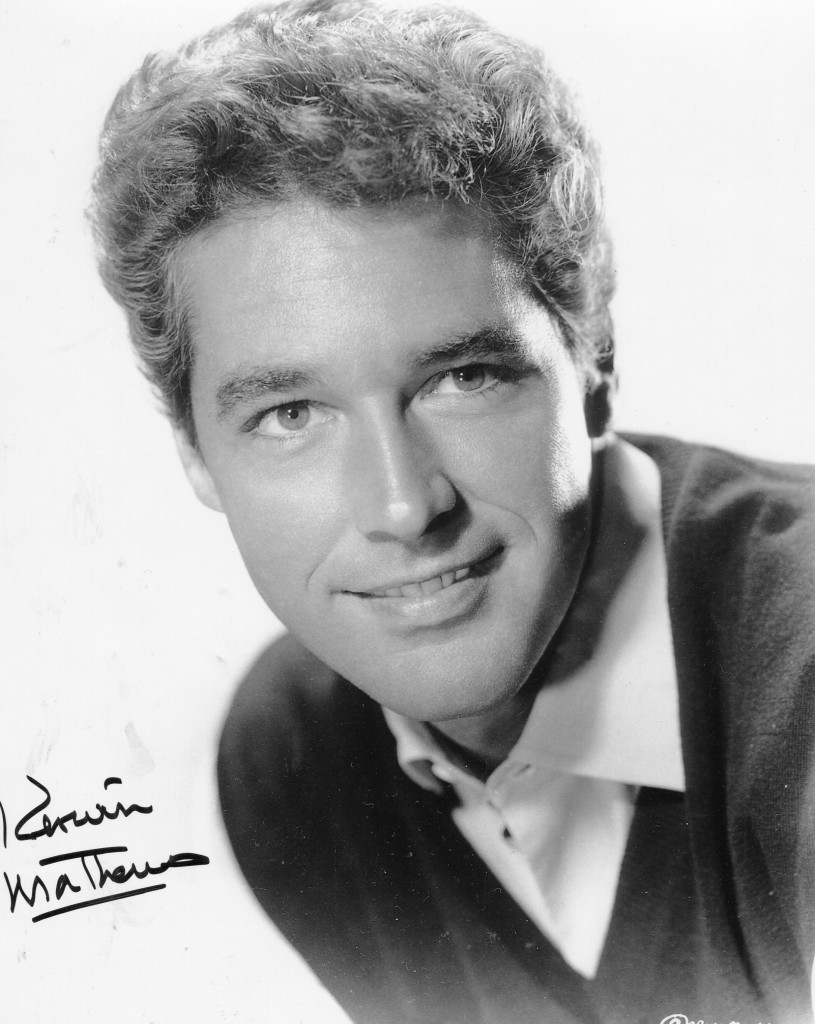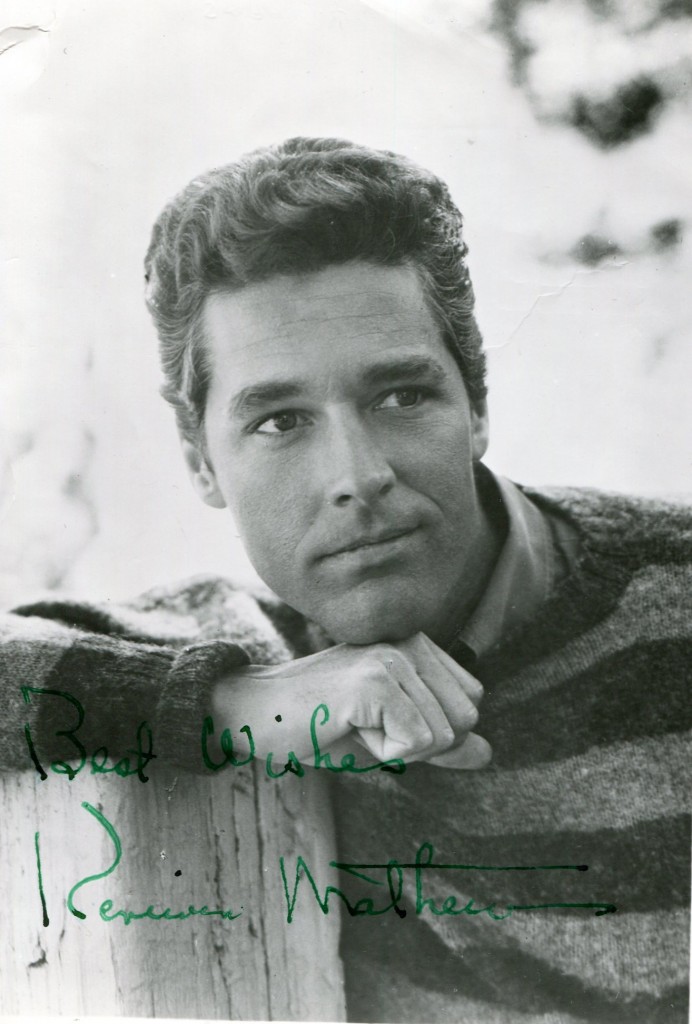 Kerwin Mathews obituary in "The Guardian" in 2007.
Kerwin Mathews is best known as the hero in such cult classics as "The Seventh Voyage of Sinbad" in 1958, "The Three Worlds of Gulliver" in 1960 and "Jack the Giant Killer" three years later. He was born in Seattle in 1926. he originally trained to be a teacher. He served in the Army Air Corp during World War Two. In 1954 he was awarded a Columbia film contract and was given a major role in his first film "Five Against the House" with Kim Novak and Guy Madison. Two of hsi major films are "The Garment Jungle" with Gia Scala and "The Devil at 4 O'Clock".He retired from acting in 1978. Kerwin Mathews died in 2007 at the age of 81.
The Guardian obituary by Ronald Bergan:
It is inevitable that the screen actor Kerwin Mathews, who has died aged 81, should be forever associated with children's fantasy films, using stop-motion special effects, almost as if he were an animated figure himself. But the handsome Mathews was flesh and blood, and worked hard to make the rather bland heroes, whether Sinbad, Gulliver or Jack the Giant Killer, more than one-dimensional, acting realistically with the many animated creatures he had to confront.
Mathews had to interact with nothing facing him, because all the monsters were added later. "His eyes were always concentrated on the unseen subject," explained legendary animator Ray Harryhausen, who created the spectacular stop-motion effects for two of Mathews' biggest successes, The 7th Voyage of Sinbad (1958) and The 3 Worlds of Gulliver (1960). In the former, Mathews battled a 30-foot cyclops, a giant roc and its two-headed chick, a fire-spitting dragon and, most famously, a warrior skeleton, with whom he has a climactic sword fight. However, in most of his films, he also had to fight against banal dialogue, often winning the battle by bringing conviction to the roles.
Born in Seattle, Mathews moved with his mother to Wisconsin after his parents' divorce. Later he was inspired when "a kind high-school teacher put me in a play, and changed my life". But it was only after serving two years in the wartime Army Air Force, and a spell teaching English, that he started acting professionally at the Pasadena Playhouse, where he was spotted by an agent, who got him a seven-year Columbia Pictures contract. Mathews's screen debut was in Phil Karlson's heist drama, 5 Against the House (1955), as the smartest of five students who plan to rob a casino in Reno.
This was followed by a leading role in The Garment Jungle (1957), one of his rare sorties into Hollywood realism. In this potent look at the US clothing business, he played the son of Lee J Cobb's corrupt union official.But The 7th Voyage of Sinbad turned Mathews into an action hero in episodic narratives with interchangeable plots in which the hero sets sail to rescue a beautiful girl, although it was usually the animation that rescued the films. Harryhausen's Super Dynamation filled The 3 Worlds of Gulliver with tiny (Lilliputian) and huge (Brobdingnagian) people, and Jack the Giant Killer (1962) had a dragon, courtesy of Projects Unlimited.
In the Hammer swashbuckler Pirates of Blood River (1961), Mathews falls into the clutches of Christopher Lee, and in the French-made Shadow of Evil he is a James Bond wannabe named only OSS 117. More ludicrous was Battle Beneath the Earth (1968), a red-baiting thriller in which the Chinese have built a series of tunnels under the US stocked with H-bombs. It is up to Mathews, leading a small army, to eliminate the threat.
Although Mathews felt that none of his films offered him a good acting role, he was most pleased with his performance as Johann Strauss Jnr in Walt Disney's two-part television biopic, The Waltz King (1963). He spent much of the latter part of his career in bad horror movies such as Octaman (1971), as an ecologist who comes across an upright octopus (a man in a rubber suit) who goes around slapping people to death.
In 1961, he met Tom Nicoll, a British display manager at Harvey Nichols, who became his partner for the next 46 years. In 1978, having retired from acting, he and Nicoll, who survives him, moved to San Francisco, where they ran an antique business.
· Kerwin Mathews, actor, born January 8 1926; died July 5 2007
His Guardian obituary can be accessed online here.
.