Laurence Harvey (TCM Overview)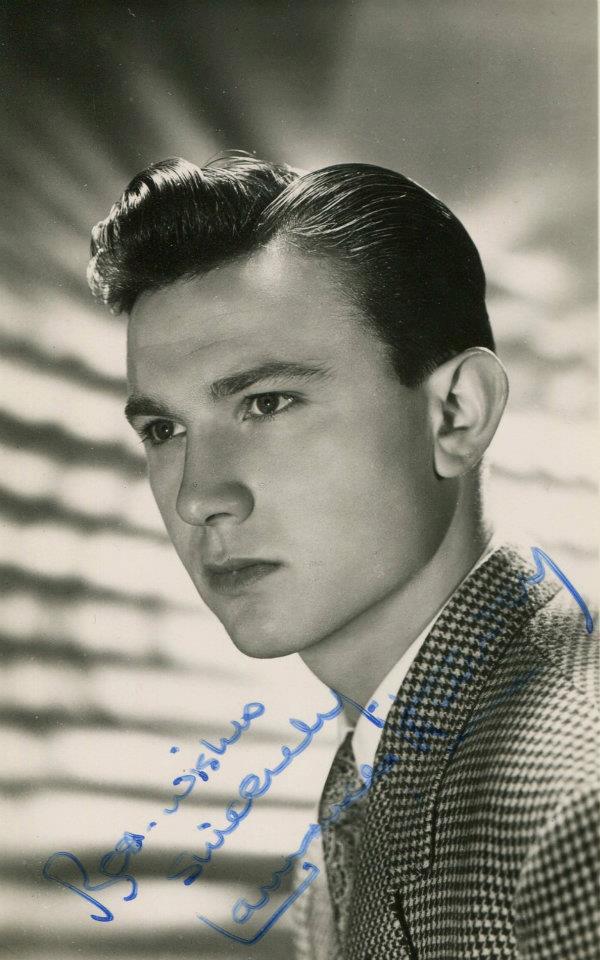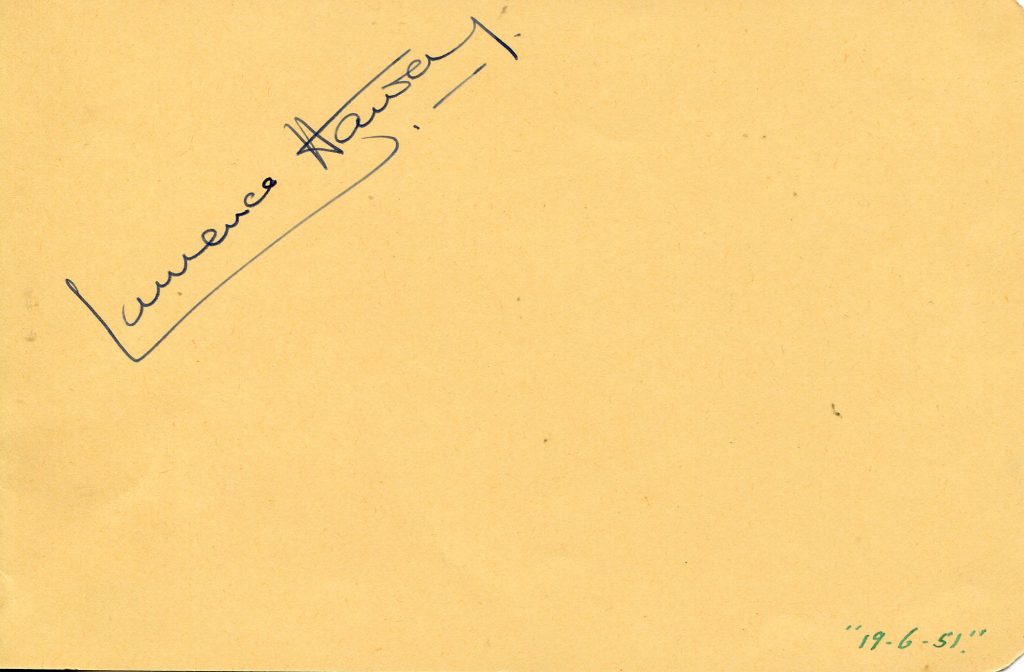 In both life and death, actor Laurence Harvey commanded a sort of unusual fascination from both the public and press. A strikingly handsome performer, he was also exceptionally cold, occasionally cruel and prone to making statements in the press about his own talents, which were largely underused in his three decades on film, save for a handful of projects like "Room at the Top" (1959) and "The Manchurian Candidate" (1962).
In both films, his chilly screen presence made for memorable performances, first as a ruthless social climber in "Room" and later as a brainwashed solder in "Candidate." Before and after these assignments, he languished in low-budget dramas, save for a brief stint at the top of the Hollywood heap in "The Alamo" (1960) and "Butterfield 8" (1960).

His luck ran out in the late 1960s, and he languished in obscurity until his death from cancer in 1973. But in the decades that followed his passing, Harvey's legacy and performances – at once riveting and repelling – commanded a small but dedicated cult who celebrated his eccentric star and its sporadic bursts of brilliance.
Born Laruschka Mischa Skikne in Joniskis, Lithuania on Oct. 1, 1928, Laurence Harvey was the youngest of three sons by Boris and Ella Skikne, who immigrated with their children to Johannesburg, South Africa in 1934.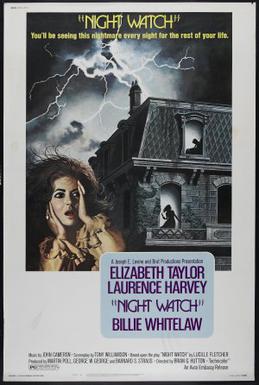 He joined the South African Army while still in his teens, and as a member of its entertainment unit, performed across Egypt and Italy during World War II. Upon his discharge, he relocated to London after winning a scholarship to the Royal Academy of Dramatic Art.

There, he billed himself as Laurence Harvey, a name reportedly inspired by either the Harvey Nichols department store chain or the sherry Harvey's Bristol Cream. Even as a tyro actor, Harvey was well known for living far beyond his means, and allegedly worked as a male prostitute to make ends meet while performing with the Library Theatre.
He made his feature debut as a callous heel who caused his brother's own death in the low-budget thriller "House of Darkness" (1948), and would essentially repeat variations on that role throughout his career. Signed to contracts with Associated British Studios and later Romulus Pictures, Harvey labored through a string of undistinguished films and roles while working to establish himself as a stage star with the Memorial Theatre at Stratford. There, he received almost unanimously negative reviews, which were exacerbated by a series of self-aggrandizing interviews in which he staunchly defended his own talents
. He finally landed a movie hit with his Hollywood debut, "King Richard and the Crusaders" (1954) opposite Rex Harrison and George Sanders, but almost immediately deflated any positive response with an aloof turn as Romeo in Renato Castellani's 1954 film version of "Romeo and Juliet," which won the Grand Prix at the Venice Film Festival, despite an abundance of critical brickbats. His debut on Broadway in "Island of Goats" (1955) closed after only a week, though it netted Harvey a Theatre World Award.
Upon his return to England, Harvey launched his film career with Romulus anew, though with decidedly unfortunate results. He was soundly panned for turns in Christopher Isherwood's "I Am a Camera" (1955), which later served as the inspiration for "Cabaret" (1972), and slogged through several more flops before landing his defining role in "Room at the Top" (1959). Cast as Joe Lampton, an ambitious and amoral social climber who left a wake of emotional destruction in his drive to success, Harvey's performance was cited as one of the defining elements of the New British Cinema, which eschewed the quaintness of the past in favor of gritty vérité stories of postwar London. He received both Oscar and BAFTA nominations for his performance, which re-ignited Hollywood's interest in him.
After another acclaimed turn in "Expresso Bongo" (1959) as an oily talent scout who exploited his latest discovery, a hapless pop star (Cliff Richard), Harvey began a lengthy tenure in Hollywood. He arrived with a bang, landing starring roles in two major features: the John Wayne-directed epic "The Alamo" (1960) and "Butterfield 8" (1960), starring Elizabeth Taylor. Both arrived in theaters with a thud, with budgetary overruns and a tasteless Oscar campaign sinking "The Alamo," and Taylor's scandalous union with co-star Eddie Fisher undermining "Butterfield," despite her Oscar win for Best Actress.
He soldiered on, but found few viewers for "Walk on the Wild Side" (1962) or "Summer and Smoke" (1962), his second turn in a Tennessee Williams adaptation after "Butterfield 8." He was also developing a reputation as a difficult and unlikable performer on sets; his "Wild Side" co-star Capucine found him physically unappealing in their love scenes, while Jane Fonda spared no quarter to the press in describing Harvey as wooden and unprofessional.

There was a brief uptick in popularity as one of the Brothers Grimm in "The Wonderful World of the Brothers Grimm" (1962), and then a chance at renewed stardom with a controversial film being readied by director John Frankenheimer.
With "The Manchurian Candidate" (1962), Harvey found another perfect role in Raymond Shaw, an Army sergeant captured by the Communists during the Korean War who is programmed through subliminal suggestion to assassinate a string of political targets.
The scion of a powerful conservative family, Shaw was handsome, charming, polite and a complete blank, having lost his identity to rigorous brainwashing. The soulless quality of the character seemed to echo Harvey's own emotionless core, and it seemed to realign his career in a positive direction. However, his subsequent pictures, which included his producing and directorial debut with the violent and surreal crime picture "The Ceremony" (1963) and Martin Ritt's "The Outrage" (1964) were pilloried in the press, with Harvey receiving the brunt of their ire.
He briefly rebounded with John Schlesinger's "Darling" (1965) as a cynical ad executive who romanced bored socialite Julie Christie, and reprised his star-making turn in "Life at the Top" (1965), a less well-received sequel to "Room at the Top." After that, his career went into a lengthy spiral, with careless performances in forgettable films like "The Spy with a Cold Nose" (1965). In 1968, he took over direction of the Cold War thriller "A Dandy in Aspic" when Anthony Mann died before its completion. The film also served as his introduction to model Paulene Stone, who became his third wife and the mother of his only child, Domino Harvey.
Harvey drifted through the early 1970s in a string of forgotten and failed projects. Some were well intentioned, like Stuart Rosenberg's "WUSA" (1970), which echoed his best-known role in "Manchurian Candidate" with its story of conspiracies and assassinations. Others, like "The Deep" (1970) for Orson Welles, never saw the light of day. He gave one final, full-bodied turn in a 1972 episode of "Night Gallery" (NBC, 1970-72) as a scheming rotter whose attempt to murder a rival backfired in a horrific manner. Audiences, however, could not help but notice that the actor, who was only 45, looked at least a decade older. The cause was stomach cancer, which claimed his life shortly after he completed "Welcome to Arrow Beach" (1973), a grisly horror film about a Korean War veteran-turned-cannibal. In death, he continued to receive slings and arrows from an array of sources ranging from actor Robert Stephens and Frank Sinatra's valet to wife Paulene Stone. His daughter, Domino, followed a similarly tragic career path that took her from model to bounty hunter before her death from a drug overdose in 2005. Her life story was highly fictionalized by director Tony Scott in "Domino" (2005) with Keira Knightley in the title role. The above TCM overview can also be accessed online here.