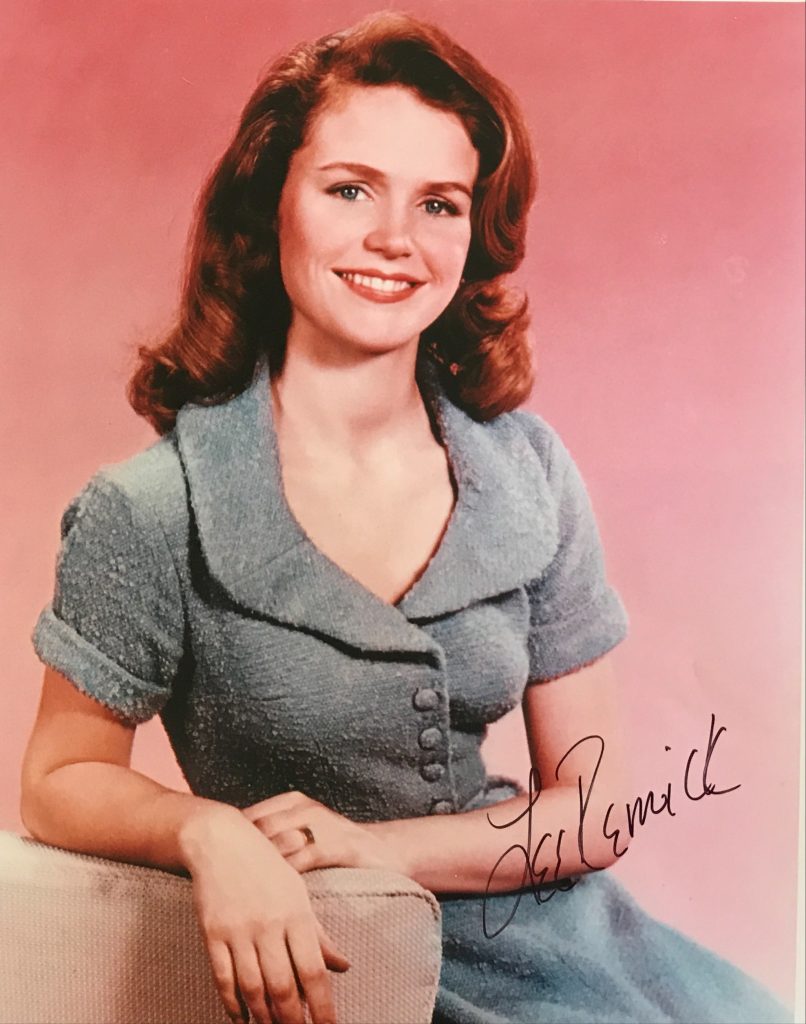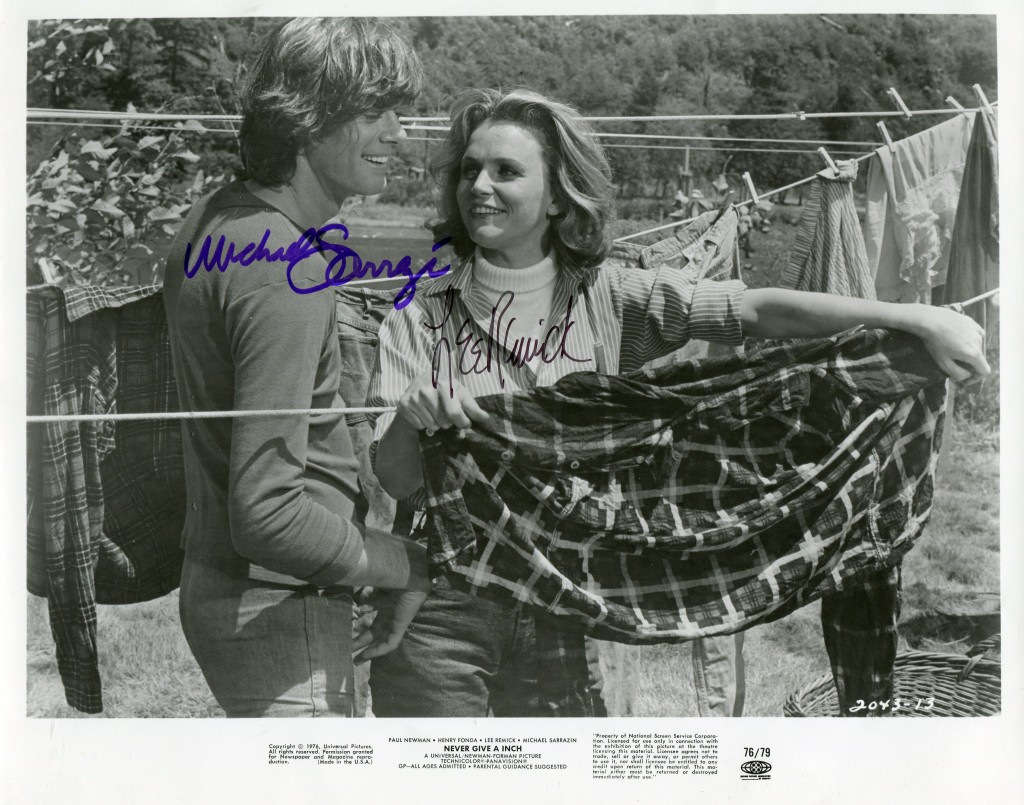 Lee Remick
Lee Remick was a talented and very attractive American actress. She began her prolific film career in 1957 in "A Face in the Crowd" directed by Elia Kazan. Other notable films included "The Long Hot Summer", "Experiment in Terror", "The Days of Wine and Roses" and "Loot". Lee Remick also made very many highly regarded television movies. She tragically died at the age of 55 from cancer in 1991. Interesting article on Lee Remick can be accessed here.
TCM Overview:
Radiant, honey-haired beauty who combined sensuality with gentility in performances of surprising depth. Once billed as "America's answer to Brigitte Bardot," Remick made her screen debut as the nubile majorette who seduces country TV star Andy Griffith in Elia Kazan's powerful drama, "A Face in the Crowd" (1957). She played manipulators in "The Long Hot Summer" (1957) and "Anatomy of a Murder" (1959), and pathetic or victimized women in "Sanctuary" (1961) and "Days of Wine and Roses" (1962). Remick also demonstrated a flair for comedy in "A Severed Head" and "Loot" (both 1970).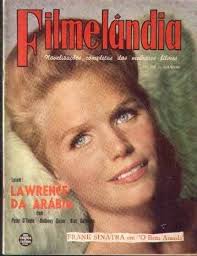 Remick began her career on stage and TV in the 1950s and continued to appear in both media through the late 1980s. She received a Tony nomination for her most famous Broadway role, as the blind woman menaced by three criminals in Frederick Knott's 1966 thriller "Wait Until Dark". Her sophisticated elegance made her well suited for Stephen Sondheim musicals: she starred on Broadway in his short-lived "Anyone Can Whistle" (1964); as the sassy former showgirl Phyllis in a concert version of "Follies" (PBS, 1986); and as the glamorous actress Desiree in a 1991 Los Angeles production of his "A Little Night Music", from which she withdrew due to a relapse of cancer.
Beginning in the 70s, Remick worked increasingly in TV, becoming the queen of reality-based TV-movies and miniseries. She gave memorable performances as Jennie Jerome in "Jennie: Lady Randolph Churchill" (1975); as Kay Summersby in "Ike: The War Years" (1979); as Margaret Sullavan in "Haywire" (1980); and as the scheming socialite Frances Bradshaw Schreuder in "Nutcracker: Money, Madness, and Murder" (1987).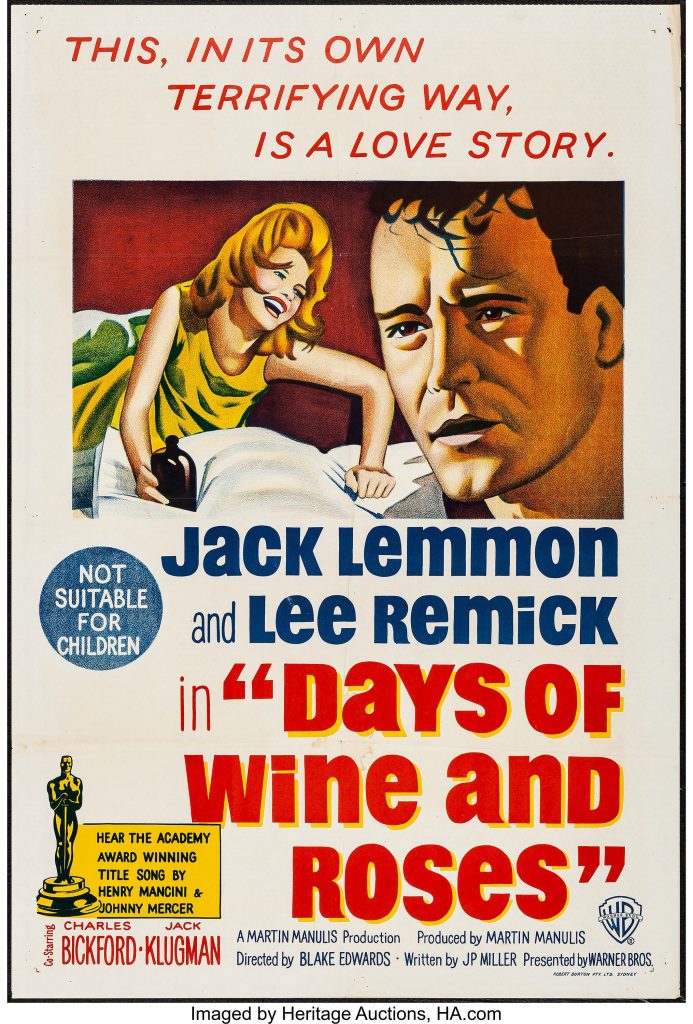 The above TCM overview can also be accessed here.
Article on Lee Remick in "Tina Aumont's Eyes" website:
Beautiful and extremely talented, Lee Remick took a career path that mixed big budget Hollywood fare, with smaller biographical television dramas, and noted Broadway productions.
Born on December 14th 1935, Lee took to the stage while still in her teens, and soon caught the eye of some of the most notable directors of the day. One such director was Elia Kazan, who gave Remick a small part as a majorette in the cult showbiz saga 'A Face in the Crowd' (1957). She then had a prominent part as a rape victim in Otto Preminger's 1959 courtroom drama 'Anatomy of a Murder'. Kazan cast Lee again for 'Wild River', as a widow falling for Montgomery Clift's young optimist. Although the movie was a rare failure for Kazan, it would remain Lee's personal favourite.
Remick made two films in 1962 for Blake Edwards, the suspense thriller 'Experiment in Terror' with Glenn Ford, and the alcoholic drama 'Days of Wine and Roses' with Jack Lemmon, which saw Lee Oscar-nominated for the first and only time.
1965 saw Lee as a doting wife to Steve McQueen's convict on parole, in 'Baby the Rain Must Fall', and then very enjoyable as a temperance leader in John Sturge's comedy western 'The Hallelujah Trail', taming Burt Lancaster's stuffy colonel. After spending a year on Broadway in 'Wait Until Dark', Remick was given a good part in Jack Smight's cult favourite; 'No Way To Treat A Lady' (1968), as the swinging girlfriend of George Segal's straight-laced cop, who is on the trail of a serial killer, played brilliantly by Rod Steiger.
Divorced from her first husband in 1968, Lee met and married British producer Kip Gowans in 1970. She moved to England at this time and starred in a couple of cult pictures. The first was 'Loot', based on Joe Orton's hit play, starring opposite Richard Attenborough, and then the very good black comedy 'A Severed Head', again with Attenborough, along with Ian Holm and Claire Bloom.
For British television, Lee starred in the widely acclaimed 1974 mini-series 'Jennie', as Winston Churchill's American born mother. A terrific performance which won her both an Emmy and Golden Globe. After re-teaming with Rod Steiger for the seldom seen 1975 IRA drama 'Hennessy', Remick had her biggest hit with the worldwide smash 'The Omen', playing demonic Damien's adoptive mother. A couple of thrillers followed; 1977's spy flick 'Telefon', with Charles Bronson, and 'The Medusa Touch' (1978), as Richard Burton's psychiatrist.
Remick had a very good costume role in Merchant-Ivory's sumptuous drama 'The Europeans' (1979), as an American-born baroness. Around this time Lee moved back to California with her husband, as decent parts were becoming scarce. In 1980 Lee portrayed troubled Forties actress Margaret Sullivan, in the TV movie 'Haywire' with Jason Robards. She was Jack Lemmon's wife again in Bob Clark's sentimental comedy 'Tribute', which featured an excellent performance from Lemmon.
A handful of TV movies followed, including a poor 1982 remake of the classic Bette Davis potboiler 'The Letter'. In 1986 Lee co-starred in the Australian wartime drama 'Emma's War', and then played a nurse in the decent 1988 true movie 'Jesse'. Lee's final role of note was in the 1989 true life drama 'A Bridge to Silence', as Marlee Matlin's domineering mother.
Married twice, with 2 children, Lee Remick sadly died of kidney cancer on July 2, 1991, at her home in Los Angeles, she was only 55.
A hardworking, accomplished actress, Lee Remick was far more than a screen beauty. She was passionate about her craft and, on stage, screen and television, it more than showed.
Favourite Movie: No Way To Treat A Lady
Favourite Performance: Wild River
The above article can also be accessed online here.
"New York Times" obituary:
Lee Remick, the elegant actress who illumined dozens of films and many stage and television plays, died yesterday at her home in Los Angeles. She was 55 years old.
The actress died of cancer after fighting the disease for two years, a spokesman for the family said. In one of her last public appearances, a star was dedicated in her honor in April on the Hollywood Walk of Fame.
Ms. Remick, an uncommonly versatile performer, portrayed characters as disparate as a seductive cheerleader and a tormented alcoholic, along with such historical figures as Lady Randolph Churchill and Eleanor Roosevelt.
Once billed as "America's answer to Brigitte Bardot," she was as much admired for her acting abilities as for her bubbly attractiveness. Writing in The New York Times of her performance in the 1980 television movie "The Women's Room," John J. O'Connor said, "Lee Remick proves once again she is an uncommonly gifted actress whose somewhat fragile, almost stereotyped good looks tend to distract one from that fact."
Ms. Remick, who was born in Quincy, Mass., studied dance as a child and won her first acting job at age 16 with a summer-stock company on nearby Cape Cod. This led to a part in a short-lived Broadway comedy, "Be Your Age," in 1953, several more summer-theater appearances and a string of television roles on "Philco Playhouse," "Hallmark Hall of Fame," "Playhouse
decision. I chucked school, told my parents and then slept for 10 days."
After the director Elia Kazan cast Ms. Remick as a seductive cheerleader in his 1957 film, "A Face in the Crowd," she gave highly praised performances in Martin Ritt's "Long Hot Summer" (1958), Otto Preminger's "Anatomy of a Murder" (1959) and Mr. Kazan's "Wild River" (1960). Her portrait of a happily married housewife turned alcoholic in Blake Edwards's "Days of Wine and Roses" (1963) brought her an Academy Award nomination. Subsequent film roles included "Baby the Rain Must Fall" (1965), "Loot" (1972), "Sometimes a Great Notion" (1972) and "The Europeans" (1979).
She chose her roles with care. "After 'Anatomy,' in which I played a kind of tramp, for instance, I could have followed up with more of the same," she told an interviewer. "Reinforcing my 'image' by becoming a sex symbol would have been one way to be more strongly identified as a star, but I had no interest in doing that. I can't be something I'm not."
Ms. Remick's most successful Broadway performance was in Frederick Knott's 1966 thriller, "Wait Until Dark," about a blind woman at the mercy of three criminals. Her other stage credits included "Anyone Can Whistle," the 1964 musical by Arthur Laurents and Stephen Sondheim, and a Boston production of John Pielmeier's play "Agnes of God" in 1982.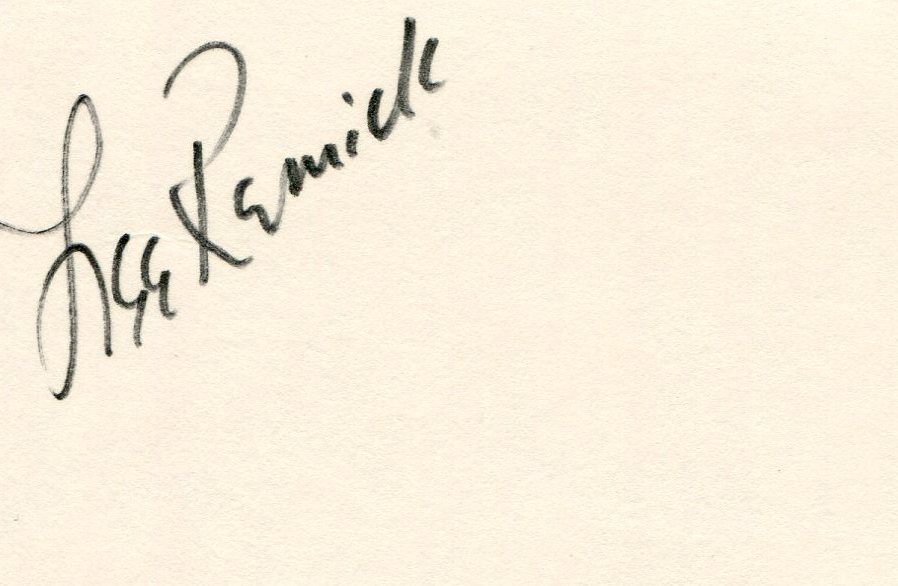 Ms. Remick was a frequent star in television mini-series in the 1970's and 80's. She played the title role in "Jennie: Lady Randolph Churchill" (1975) and also starred in "Ike" (1979), "Haywire" (1980), "Toughlove" (1985) and "Nutcracker: Money, Madness, Murder" (1987).
Reviewing Ms. Remick's performance in "Nutcracker," a 1987 NBC mini-series in which she played a woman who manipulates her son into committing murder, Mr. O'Connor wrote in The New York Times: "If she had been born with Bette Davis eyes or Katharine Hepburn cheekbones, she might long ago have been recognized as one of this country's most outstanding dramatic actresses." Of Preparation and Humility
Ms. Remick was known to prepare intensively for her roles, attending meetings of Alcoholics Anonymous for her work in "Days of Wine and Roses" and spending a month of blindfolded mornings at New York's Lighthouse for the Blind before starring in "Wait Until Dark."
"I'm really a housewife who is incidentally an actress," Ms. Remick told an interviewer. On another occasion she said: "People tell me that I have a special quality in films, but if I do I take no intellectual credit for it. It's pure instinct. I think I've held on to certain qualities within myself which have been strong."
Ms. Remick's marriage to William A. Colleran, a producer and director, ended in divorce in 1969. Her survivors include her husband of 21 years, Kip Gowans, a producer; a daughter, Kate Colleran Sullivan; a son, Matthew Remick Colleran; two stepdaughters, Justine Gowans Solly and Nicola Gowans, and her mother, Pat Packard.
The above "New York Times" obituary can also be accessed online here.