Lizabeth Scott obituary in "The Guardian" in 2014.
In the mid-1940s, Paramount described their latest star signing, Lizabeth Scott, who has died aged 92, as "beautiful, blonde, aloof and alluring" and, in anticipation of her becoming another tough-girl siren of the period, nicknamed her The Threat. However, during her 12-year film career, the critics and public never saw her as a threat to the two other noirish dames she most resembled, Lauren Bacall and Veronica Lake, although they rarely played duplicitous dames, as Scott did. Only later, some years after her career was in tatters, was she appreciated for being her own woman.
Scott was strong and sultry, her heavy dark eyebrows contrasting with her blonde hair. Like Bacall, she had a low and husky voice, but she was far harder; in fact, she was able to suggest hidden depths of depravity – the ideal femme fatale of the 1940s. As Burt Lancaster says to her in I Walk Alone(1948), "What a fall guy I am – thinking just because you're good to look at, you'd be good all the way through!"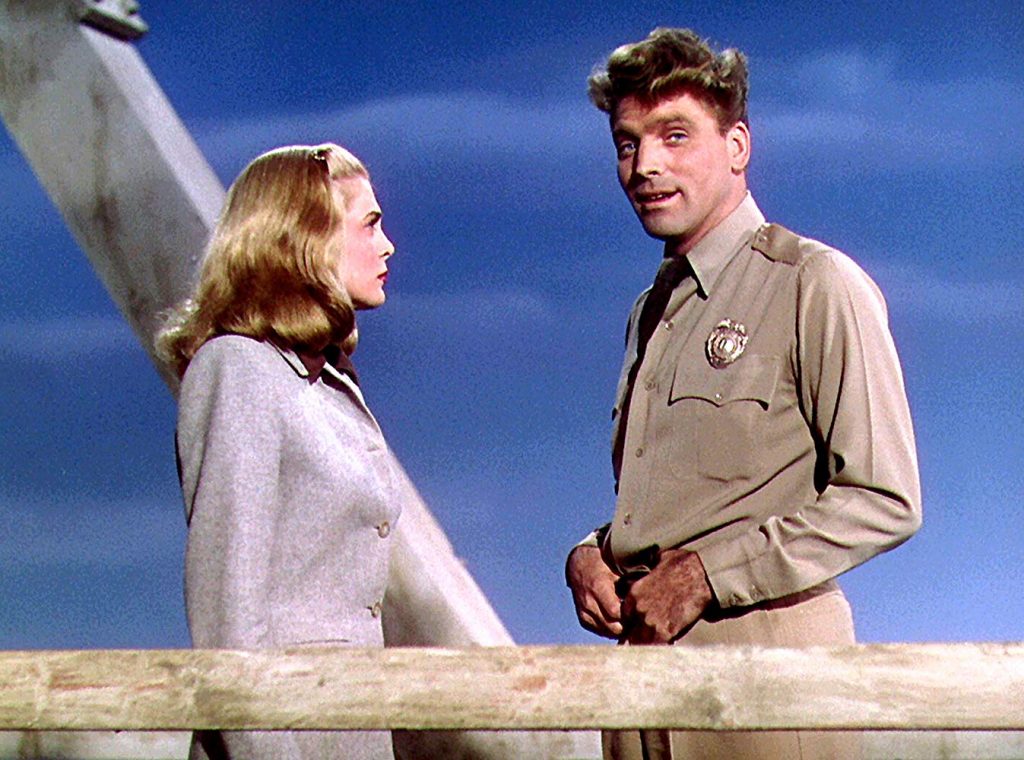 She was born Emma Matzo, the daughter of John Matzo and his wife Mary (nee Pennock) in Scranton, Pennsylvania. Despite her parents' opposition to an acting career, she went to the Alvienne School of Drama in New York. She got her first professional engagement with the touring company of Hellzapoppin, where she had little to do but appear in stunning gowns in a series of comedy blackouts.
Back in New York, unable to get an acting job, she landed work as a fashion model with Harper's Bazaar at $25 an hour. In 1942 she was taken on as understudy for Tallulah Bankhead in Thornton Wilder's The Skin of Our Teeth on Broadway. Bankhead proved to be unusually healthy, and Scott sat backstage for almost a year before leaving the company. However, she did get to play the lead on tour, taking over from Miriam Hopkins.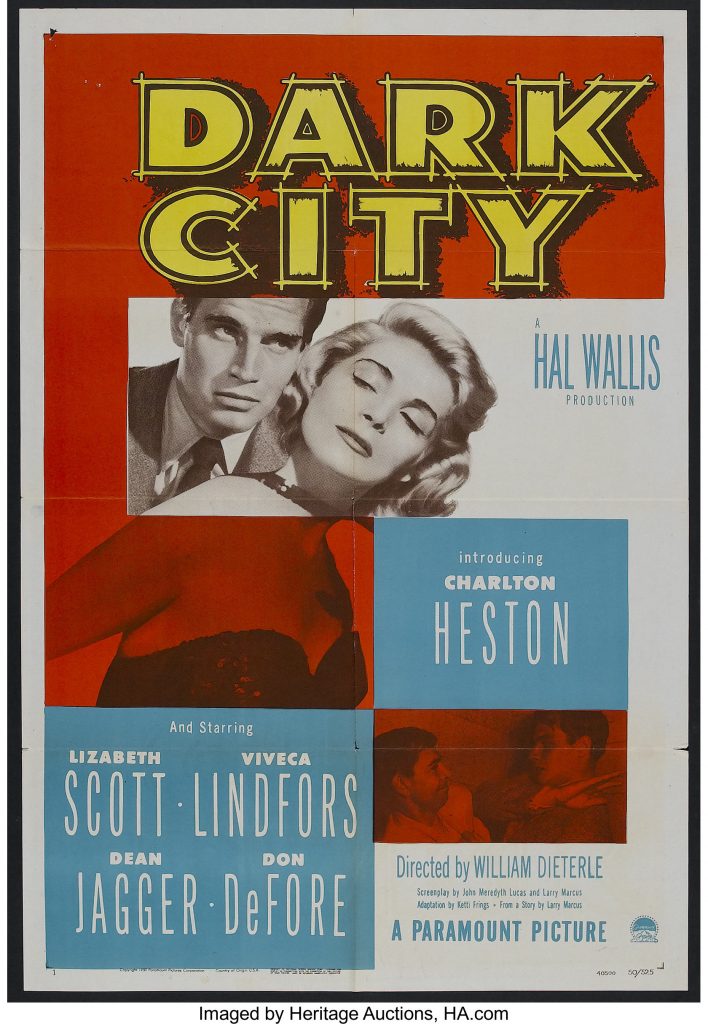 But it was a four-picture spread in an issue of Harper's Bazaar that led to her long-term Hollywood contract with Hal Wallis, who now had his own producing organisation through Paramount Studios. "I wanted to be a great stage actress. I never once thought of movies," Scott explained. "But it was off season on Broadway and since I wasn't able to find a job there, I thought it might be a good experience to come to Hollywood and find out what it was all about."
Wallis starred Scott in her first film, You Came Along (1945), as a treasury department employee charged with looking after three pilots on a patriotic bond-selling tour. It is later discovered that one of the pilots (Robert Cummings) has an incurable disease. "Promise me one thing. Never grieve for me," he tells her. There was little such sentimentality in most of the other movies she made.
In her second film, The Strange Love of Martha Ivers (1946), Scott, as a young woman wrongly jailed – sensuously announcing, "My name is Toni Marachek" – was rather peripheral to the plot and, besides, she had Barbara Stanwyck to contend with.
She made more of an impression in Dead Reckoning (1947) as a gangster's wife, almost luring Humphrey Bogart into her corruptive trap. Scott plays a woman of mystery, emphasised by the fact that she is shot in oblique angles and low-key lighting. In the garish melodrama Desert Fury (1947), Scott, stylishly dressed by Edith Head, is perfect as the good girl gone bad becoming good again. The most rational of the characters, Scott, by now pushing 25, plays Mary Astor's rebellious 19-year-old daughter who has run away from finishing school and fallen for a psychotic gambler (John Hodiak), who is obsessed with her mother, while his sidekick (Wendell Corey) is obsessed with him. Burt Lancaster is a clean-cut cop trying to redirect Scott's libido.
Billed as "the blonde with the brown voice", and co-starring with Lancaster again, Scott played a nightclub singer (the first of several) in I Walk Alone. Ironically, although Scott had a good singing voice – she made an LP of songs in 1957 called Lizabeth – her songs in films were always dubbed. In the atmospheric Pitfall (1948), solid married man Dick Powell is caught in the tentacles of fashion model Scott, even though he is aware that she's dangerous. She was more decadent than ever in Too Late for Tears (1949), having killed two husbands because she wanted "to move out of the ranks of the middle-class poor".

In another film noir, Dark City (1950), she is a nightclub singer again who drifts on the edges of a shadowy criminal world, though her love for gambler Charlton Heston (in his first Hollywood role) is uplifting. There followed similar roles of a woman willing to change her louche ways, but doomed to find a worthwhile man to love her only when she had already passed the point of redemption.
She rarely appeared in comedies, and for that reason alone one of her favourite films was Scared Stiff (1953) with Dean Martin and Jerry Lewis.
In September 1954, a front-page story in the magazine Confidential claimed that Scott was a lesbian and was linked to "the little black books kept by Hollywood prostitutes". It was also said that on a trip to Paris she had taken up with Frede, that city's most notorious lesbian entertainer. Some months later, her lawyer instituted a $ 2.5m suit against Confidential, accusing the magazine of "holding the plaintiff up to contempt and ridicule and implying in the eyes of every reader indecent, unnatural and illegal conduct in her private and public life". Scott lost her suit on a technicality, however, and, given the witch-hunting atmosphere of the times, the case certainly harmed her. Compounding her plight was her rebellious nature, having never paid conventional homage to the film establishment and to gossip columnists Louella Parsons and Hedda Hopper. Luckily, she had invested her money wisely.
Her last film, excepting a quirky appearance as an nymphomaniac princess in Mike Hodges's Pulp (1972), was as a press agent who discovers country boy singer Elvis Presley in Loving You (1957) and sets him on the road to fame.
In the last decades of her life, aside from doing voiceovers for commercials, she set about training her body and mind, attending health clubs regularly and studying literature, philosophy and languages. "I simply decided there was more to life than just making films," Scott said in a 1970s interview she gave at her house in the Hollywood Hills, where she lived alone. "And, I proceeded to explore all of life's other facets. None of us is ever too young or too old or too smart to learn or to create."
• Lizabeth Scott (Emma Matzo), actor, born 29 September 1922; died 31 January 2015Topics