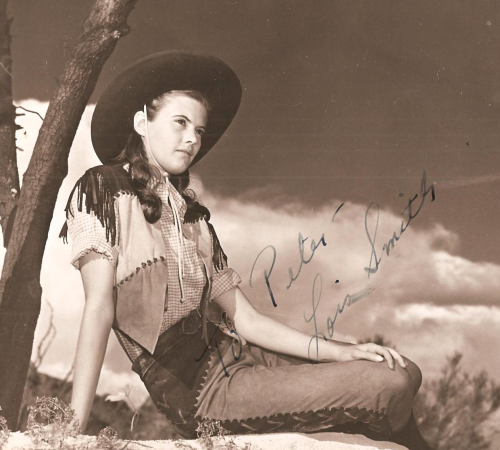 Lois Smith was born in 1930 in  Topeka in Kansas.   She made her fim debut iin "East of Eden" with James Dean and then starred in the Western "Strange Lady in Town" with Greer Garson and Dana Andrews.   She was excellent in 1970 in "Five Easy Pieces" as the shy, withdrawn classical pianist who is the sister of Jack Nicholson.    Other films of note include "How to Make an American Quilt" and "Twister".   Link to her "True Blood" page here.
.TCM Overview:
An esteemed, highly-charged and highly-talented player of stage, TV and film, Lois Smith has not always been regular in the visual media, but she has made the chances count. She made her Broadway debut as a high school student in "Time Out for Ginger" in 1952, and her TV debut in the live production of "The Apple Tree" the next year. Smith made an auspicious film debut as the thwarted barmaid Ann in Elia Kazan's "East of Eden" (1955). Although she was eclipsed in the public eye by James Dean and Jo Van Fleet, nevertheless, she was rewarded by the critics. Yet it was not until 1970 that Smith again had a showy film role. Her performance as Partita, Jack Nicholson's sister, in Bob Rafelson's "Five Easy Pieces," won her the National Society of Film Critics' Award as Best Supporting Actress. In 1976, she was the suicidal Anita in Paul Mazursky's cinematic memoir, "Next Stop, Greenwich Village" Film roles followed at the rate of about one per year, but rarely did she get to showcase her abilities until 1995 when Smith was the adult Sophie, still thinking of her years as a swimming champion, in Jocelyn Moorhouse's "How to Make an American Quilt" and Susan Sarandon's mother in "Dead Man Walking." In Jan De Bont's "Twister" (1996), she offered stalwart support as scientist Helen Hunt's aunt while in "Larger Than Life" (also 1996), Smith was a retired circus performer.
Smith's TV work in the 70s consisted mostly of daytime dramas, with regular roles on both "Somerset" and "The Doctors." In the 80s, she began to make episodic guest appearances and was featured in several TV-movies, most notably "Skylark" (CBS, 1993). Two years later, she was Harry Truman's waspish, nasty, bigoted mother-in-law in "Truman" for HBO.
For all her TV and film roles, Smith has worked most consistently on stage. Her list of credits includes many plays on Broadway and in key American theaters, such as the Long Wharf in New Haven, CT, and the Steppenwolf Theatre Company in Chicago, IL. It was with the latter that Smith created the role of the indomitable Ma Joad in the stage version of "The Grapes of Wrath" in 1988. She toured with the role before bringing it to Broadway in 1990 which earned her a Tony nomination as Best Supporting Actress. Smith knocked 'em dead when she performed a key scene on the Tony Awards TV broadcast that year and in 1991, when the production aired on PBS. Her co-star, Gary Sinise, cast her as Halie, the matriarch of another family, his 1995 Chicago production of Sam Shepard's Pulitzer-winning play "Buried Child." Again, Smith recreated the role on Broain dway and earned a second Tony nomination. Smith has branched out a bit as a person of the theatre to playwriting and directing. Her "All There Is" was written in 1982 and last performed in a 1985 workshop by the Ensemble Studio Theatre. Smith has also directed at the Juilliard school.
The above TCM Overview can also be accessed online here.