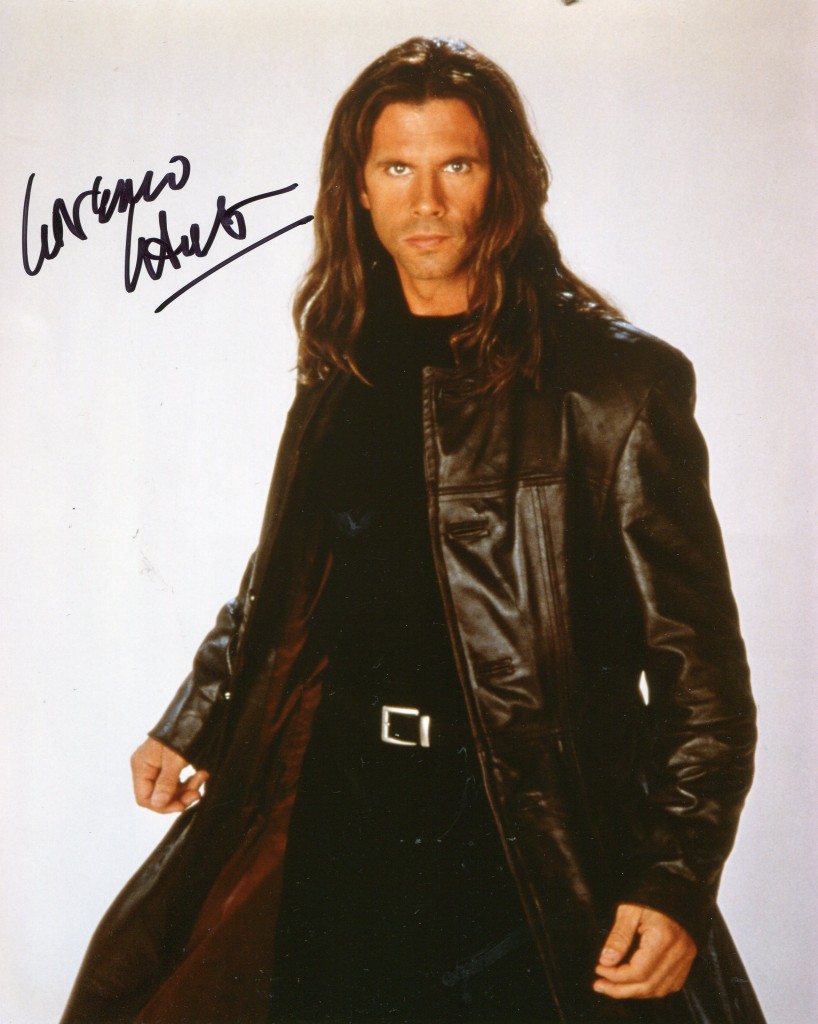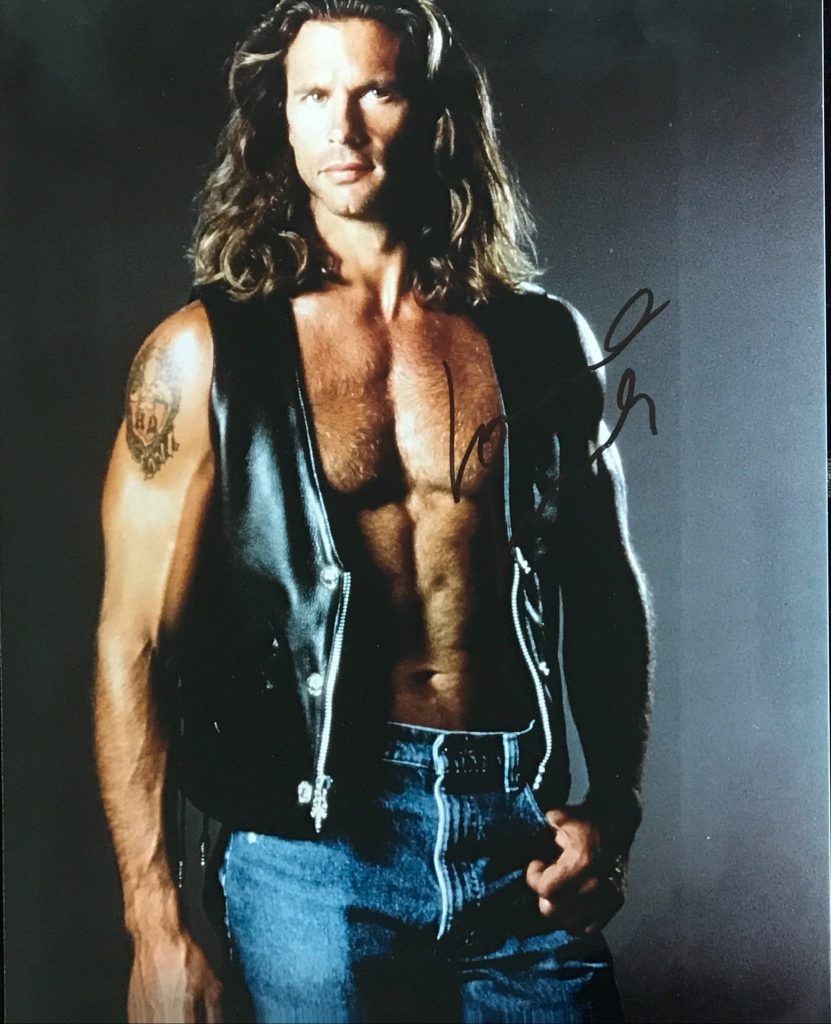 Lorenzo Lamas is best known for two television series "Falcon Crest" and "Renegade".   In "Falcon Crest" he played Lance Curson the grandson of Jane Wyman.   He was born in 1958 in Santa Monica and is the son of actors Arlene Dahl and Fernando Lamas.   On film he was in "Grease" in 1978, "Midnight Man" and "The Rage".   To view interview with Lorenzo Lamas, please click here.
IMDB entry:
Lorenzo Lamas – the son of Arlene Dahl and Fernando Lamas – was raised in Pacific Palisades, California In 1968 his family moved to New York. He attended private school, graduating from Admiral Farragut Academy in 1975. He then moved back to California. With encouragement from his father, he enrolled in Tony Barr's Film Actors Workshop and began his career with a small role in a television show in 1976. He also began to study karate and tae kwon do in 1979. He has starred in five television series and in over fifty movies. He is most known for his roles on television, notably as Lance Cumson on CBS' Falcon Crest and Reno Raines in the syndicated hit show Renegade. Lorenzo also sustained a professional racing career while working successfully as a TV and Film actor in the 80's and 90's. He acts on stage and has a cabaret show that he tours with across the country. Some of the roles he has played onstage include the king in the musical The King and I as well as Zach in the musical A Chorus Line. He is an avid motorcyclist for over thirty years and has participated in the Love Ride, to benefit MDA and various charities since its inception in 1983. He is also on the board of directors. Lorenzo is a commercial helicopter and airplane pilot and he often flies disadvantaged children to summer camps and people too sick or financially challenged to travel normally on domestic flights. He just recently received his certification to become a helicopter flight instructor. In 2009, Lorenzo met his wife Shawna Craig who he asked to marry just three short months later. They are still happily married.
– IMDb Mini Biography By: Anyonymous
The above IMDB entry can also be accessed online here.