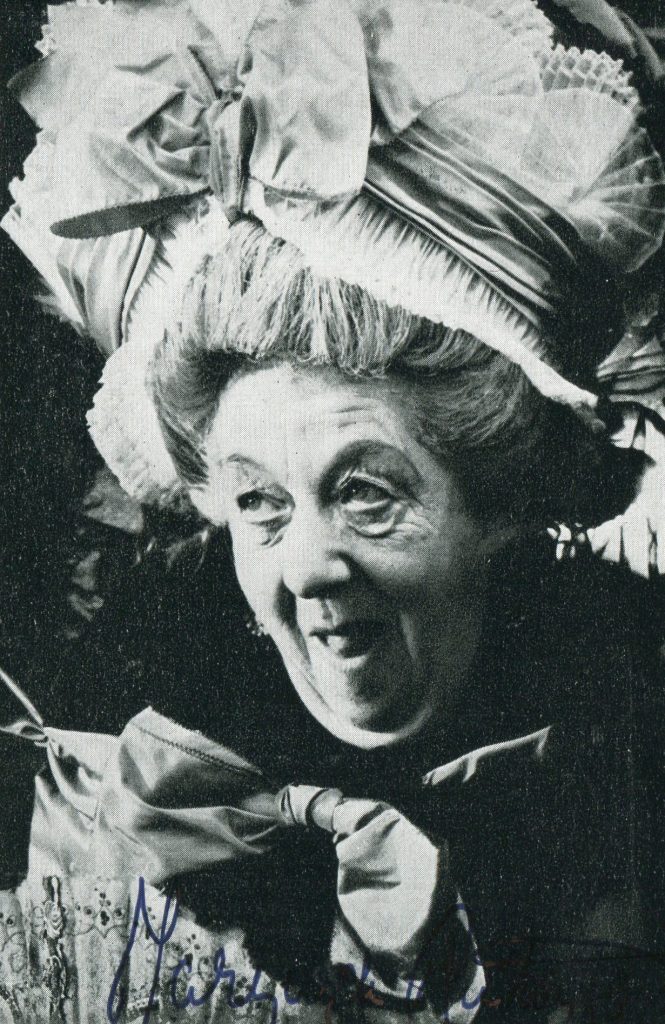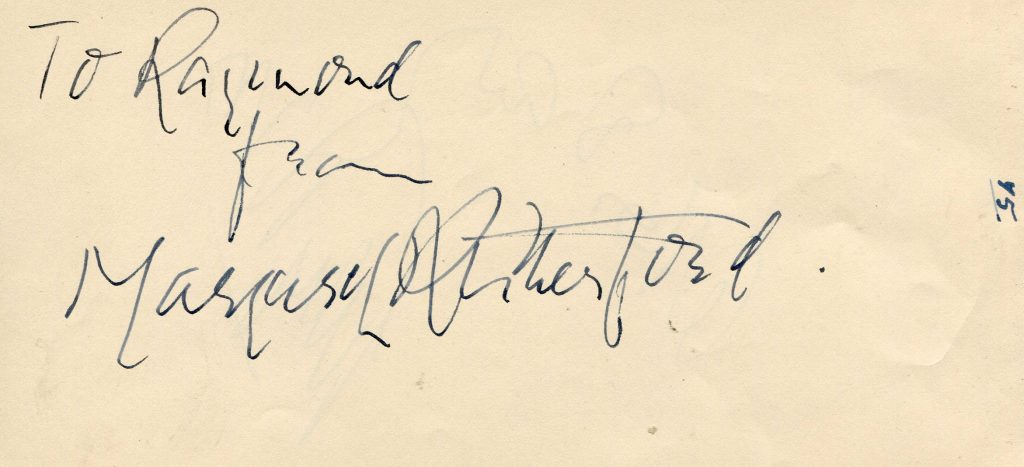 Margaret Rutherford is one of the greatest character actresses ever on film.   She was born in 1882 in Balham, London.   She worked as an elocution teacher and did not become a professional actress until she was 37 when she joined the Old Vic in 1925.   She gained major film fame in 1n 1945 with her performance as Madame Arcati in Noel Coward's "Blithe Spirit", a part she had created on the stage.   Throughout the late 40's and into the sixties she created a gallery of characterisations on film ranging from the Miss Marple series to her Oscar winning performance in 1963 with "The V.I.P.'s".   She made one film in Hollywood, "On the Double" with Danny Kaye.   Margaret Rutherford died after a lengthy illness in 1972 at the age of 80.
TCM Overview:
Gifted, endearing character player, in films since the mid-1930s. A master scene-stealer, Rutherford personified the eccentric English spinster in a number of famous comedies, including David Lean's classic "Blithe Spirit" (1945), as the enthusiastic, bicycle-riding psychic, Madame Arcati. In "The Happiest Days of Your Life" (1950), she teamed beautifully with Alistair Sim for a rollicking secondary school farce.With her plump figure, small and piercing eyes, and bulldog expression, Rutherford could embody a spirit of prim, stiff-upper-lip efficiency or could play a classic, fidgety bungler with equal ease. She made a memorably nervous Miss Prism in a sterling film adaptation of Oscar Wilde's farce, "The Importance of Being Earnest" (1952). Rutherford is perhaps best known as the indomitable title character in four "Miss Marple" mystery films of the 60s. Most of Rutherford's credits are British, but she won an Academy Award for her hilarious rendition of a daffy duchess down on her luck in the old-fashioned, all-star Hollywood anthology drama, "The V.I.P.s" (1963). This much-loved trouper was created a Dame Commander of the British Empire in the late 60s shortly before her death.
The above TCM Overview can also be accessed online here.