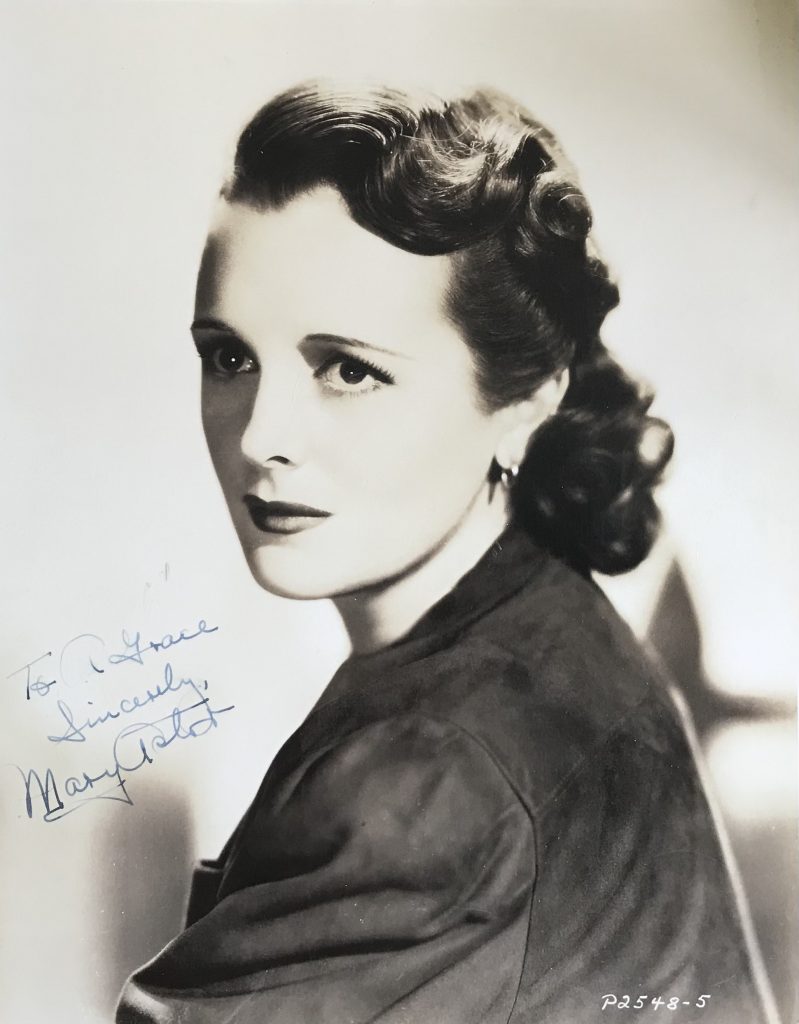 "The wide range of Mary Astor took her, with total conviction, from bitchy vixens to sensible mothers, sweethearts to dangerous femme fatales. Although one often thinks of her as appearing in other star's movies, she is very much one of the outstanding players of Hollywood's prime decades. " – "The Encyclopedia of Hollywood Film Actors" by Barry Monush.
"Among buffs at least, Mary Astor's reputation today stands second to none. During a very long career she made many films that have been much-revived, and her acting, incisive but delicate, is not the least factor in their reappearance. Inevitably, in over 100 films, she played the same part countless times, with a neat line in bitches at one end and syrupy moms at the other. The only consistent in her portrayals were her beauty and a brittleness, she was never less than competent and frequently more. She chose to be a featured player, which meant that her parts were often small and non-sustaining. She had to make the maximum effect in a few minutes. It is know that she cared little for her craft, but much thought and sensitivity went into her best interpretations. Given a big – and sometimes difficult- role, as in "Dodsworth" and "The Maltese Falcon", she achieved greatness" – David Shipman in "The Great Movie Stars" (1970).
Mary Astor had a very long career stretching back to silent film. She was born in 1906 in Quincy, Illnois. She made her film debut in 1920 in the silent film "The Scarecrow". In 1926, John Barrymore cast her opposite him in "Don Juan". Her beautiful speaking voice ensured a smooth transition to sound movies. Throughout the 1930's she gave several fine performances. In "Dodsworth" she was particularly effective opposite Walter Huston. In 1941 she played Brigid O' Shaughnessy in "The Maltese Falcon" opposite Humphrey Bogart. The following year she won the Academy Award for "The Great Lie" with Bette Davis. In the late 40's she made a series of mother roles including "Little Women" with Margaret O'Brien, Elizabeth Taylor, June Allyson and Janet Leigh. Her last film was "Hush, Hush Sweet Charlotte" with Bette Davis and Olivia de Havilland in 1964. Mary Astor became a well-respected author. She died in 1987.
An overview of her career on TCM, please click here.