Max Bygraves was born in London in 1922.   His father was a professional boxer.   He became a singer and entertainer and in the early 50's he began having Top Ten hits in Britain.   He made films such as "Charlie Moon" , "A Cry from the Streets", "Bobbikins" and "Spare the Rod".  When he retired he lived with his family in Australia.   He died in August 2012.
His "Guardian" obituary by Dennis Barker:
Max Bygraves, who has died aged 89 after suffering from Alzheimer's disease, was an all-round entertainer: a mischievously smiling raconteur, a full-throated and sentimental singer, a television host and a reluctant gameshow compere (his two years with Family Fortunes in the mid-1980s convinced him it was not his medium).
He always kept the persona of a cheerful cockney stevedore, smart-alecky but good-natured, with a reassuringly imposing presence and the sort of innocent bawdiness that would not upset anyone. The persona was entirely suited to the voice suggesting syrup-soaked gravel, the expansive arm gestures and the chummily unemphatic manner that absolved jokes that in another mouth might have been offensive.
He was born Walter William Bygraves into a large family in Rotherhithe, south-east London, to Henry Bygraves, a prizefighter who became a docker, and his wife, Lilian. The family lived in a two-room flat and money could be scarce. "The hand-me-downs were never handed down because we wore them till they were threadbare," Bygraves wrote in a memoir. Henry tended to fend off his young son's questions about life and sex with jokes. When, in early adolescence, the boy asked him why hair was beginning to grow on his body, his father told him it was God's punishment for his misdeeds: "You're turning into a coconut."
As he grew to his full commanding height, a dignified and humorous self-confidence became Bygraves's hallmark. He attended St Joseph's school, Rotherhithe, and sang with his school choir at Westminster Cathedral. When his father dressed him up in an old army cap, gave him a broom for a rifle and got him to sing a popular song in front of an audience of dockers, the collection for him was large enough to encourage the thought of a career in show business.
However, after leaving school at the age of 14, he went into an advertising agency, WS Crawford, as a messenger boy, ferrying copy to newspapers and popping into the Holborn Empire to see variety acts whenever he could afford it. When the advertising industry slumped at the beginning of the second world war, he got a job as a carpenter's apprentice and built air-raid shelters. After being blown off a roof he was repairing during an air raid, he decided to volunteer for the RAF in 1940 and served as an airframe fitter for five years and. He met a sergeant in the WAAF, Blossom Murray, and they married in 1942. Together, they had three children, Christine, Anthony and Maxine.
Stationed near Kew, Bygraves started entertaining the troops and performed in pubs, doing impressions of Frank Sinatra, the Inkspots and Max Miller (earning him the nickname Max, which he kept). By the time the war ended, he had resolved to turn professional. At the Grand theatre, Clapham, he was spotted by the agent Gordon Norval, who got him six weeks' work.
Further engagements followed but the going was tough. Despite their love of Britain, he and Blossom had just decided to emigrate to Australia when a letter arrived from the BBC asking him to repeat the audition act he had recently given. This earned him an appearance in the radio series They're Out, which featured other demobbed entertainers such asSpike Milligan, Jimmy Edwards, Frankie Howerd, Harry Secombe and Benny Hill. In 1946 he did a touring revue, For the Fun of It, with Howerd. He then made his first films, Bless 'em All and Skimpy in the Navy (both 1949), and had another radio hit in the 1950s, performing in the comedyEducating Archie, written by Eric Sykes. He made a handful of films in that decade, taking the title role in Charley Moon (1956), in which he performed his single Out of Town, and appearing in Lewis Gilbert's social drama A Cry from the Streets (1958).
Meanwhile, the London Palladium had become something like his professional home. He made his debut there in 1950, after he was seen at the Finsbury Park Empire by the leading impresario Val Parnell and was asked to stand in for the comedian Ted Ray at the Palladium. He appeared in 14 shows there over a period of 10 years and eventually starred in 19 Royal Variety Performances. After the first of these, in 1950, Judy Garland asked him to appear with her at the Palace theatre in New York where, wrongly, he did not expect his cockney humour to register.
Bygraves was naturally laidback and worked on perfecting the art of unforced pace on stage. After a confusion of props had hindered one of his shows, he took a single chair, with its back to the audience, and sat facing the crowd in a relaxed manner. His gags went over better than ever; from then on, his delivery was always apparently casual. He regarded his catchphrases as better value than a press agent, and lines such as "A good idea, son" and "I wanna tell you a story" became national property.
Like many variety big earners, Bygraves was sometimes taken for a ride but he also made some shrewd business decisions. His company Lakeview Music bought the rights to Lionel Bart's musical Oliver! for £350 and Bygraves made a fortune when he sold them on for £250,000. In 1960, he released his version of one of the musical's numbers, Consider Yourself. In the 50s, he had reached the Top 5 with the singles Meet Me on the Corner, You Need Hands/Tulips from Amsterdam and Fings Ain't Wot They Used T'Be. Often nostalgic or comedic in tone (such as You're a Pink Toothbrush), Bygraves's recordings were also released in a series of crowd-pleasing "singalong" albums. He picked up 31 gold discs in total and was appointed OBE in 1983.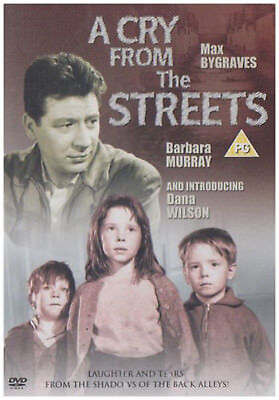 Bygraves published a novel, The Milkman's on His Way, in 1977. His autobiography, I Wanna Tell You a Story, appeared the previous year, and further memoirs followed, including After Thoughts (1989), Max Bygraves: In His Own Words (1997) and Stars in My Eyes: A Life in Show Business (2002). In his later years he settled into a routine of overseas shows, especially in South Africa, which he had often visited before the end of apartheid, protesting that an entertainer should not concern himself with politics. Personally, he was generous to family, friends and old associates and worked for theatre charities. He relocated to Australia from Poole, Dorset, several years ago.
Blossom died in 2011. Bygraves is survived by his children and several grandchildren.
• Max (Walter William) Bygraves, entertainer, born 16 October 1922; died 31 August 2012
His "Guardian" obituary can also be accessed online here