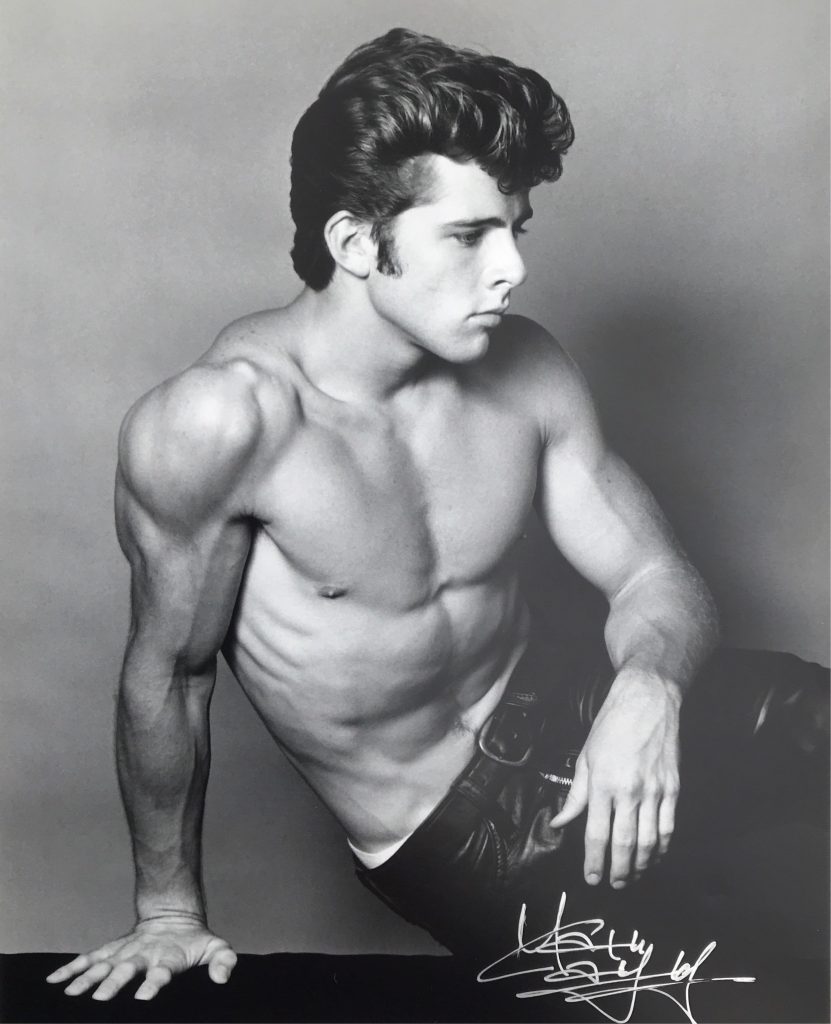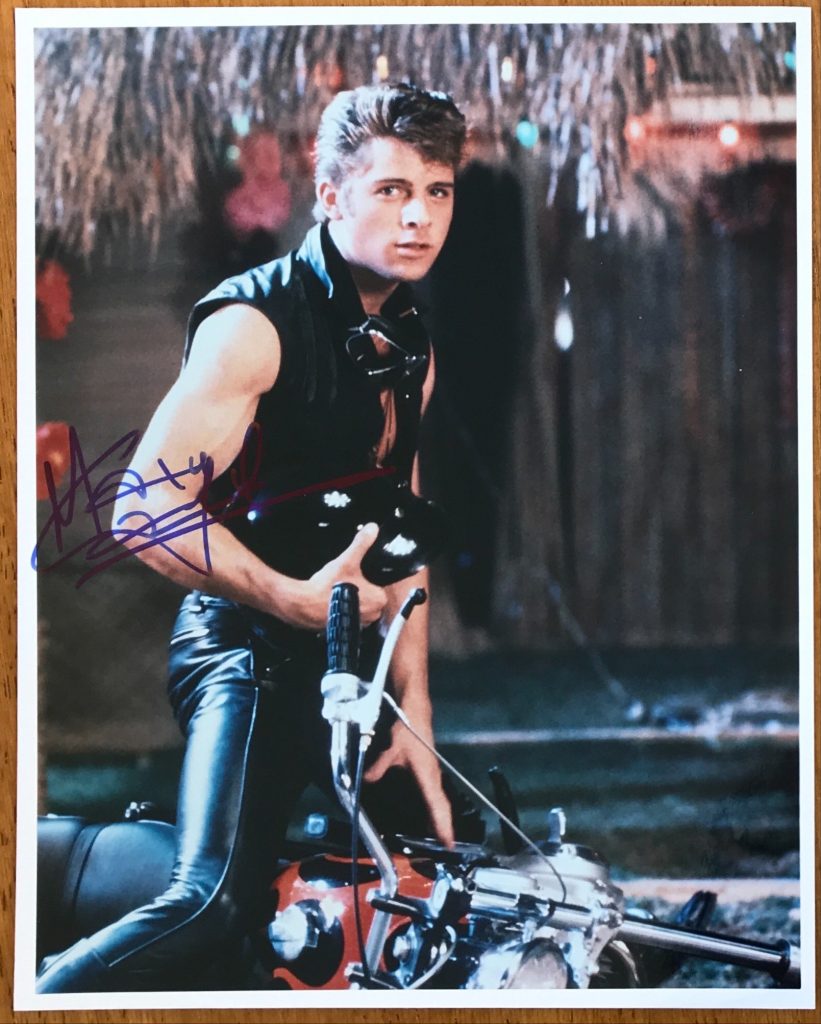 Maxwell Caulfield TCM Overview
Maxwell Caulfield was born in 1959 in Duffield in Derbyshire. He made his film debut as a child actor in Joseph Losey's "Accident" in 1967. He made his Broadway debut in 1981 in Joe Orton's "Entertaining Mr Sloane". The following year he had the lead in "Grease 2".
From 1985 until 1987 he played Miles Colby in the U.S. series "The Colbys". Most recently he has been seen on British television in "Emmerdale". He is married to actress Juliet Mills. To view interview with Maxwell Caulfield, please view here.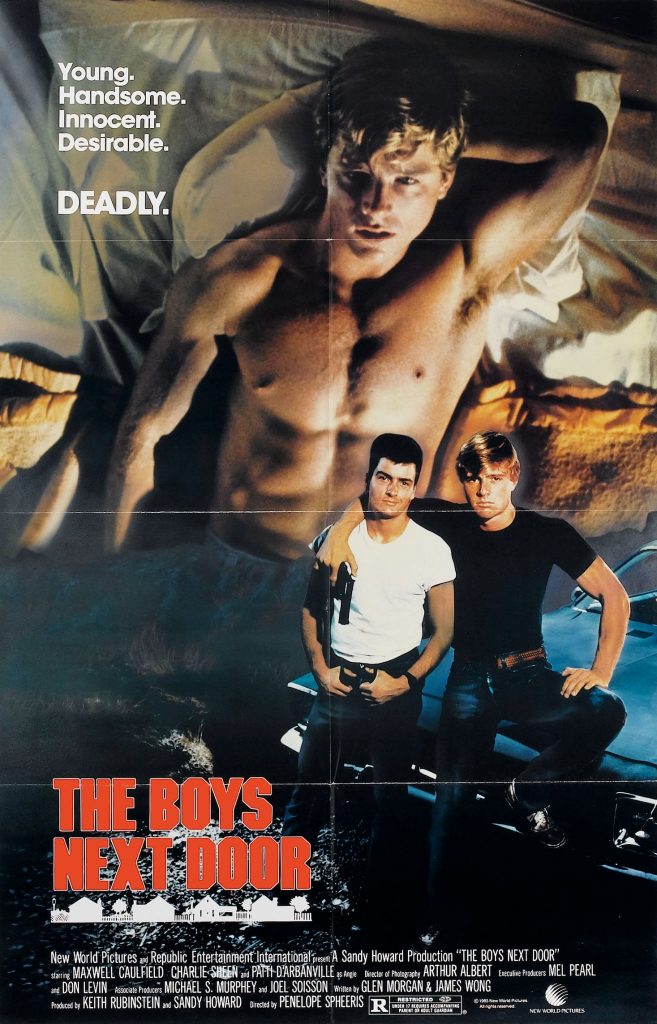 TCM Overview:
With flawless "pretty boy" good looks, Caulfield has had to prove on stage that he is an actor while often being relegated on TV and in film to handsome second leads. He got the big Hollywood build up when he made his screen debut in the musical sequel "Grease 2" (1982), opposite the equally neophyte Michelle Pfeiffer. The film was unsuccessful and Caulfield's career stalled.
He seemed to be more in the news for marrying Juliet Mills (of "Nanny and the Professor" fame), 18 years his senior, and for breaking into show business as a nude dancer, than for his performances. He returned to the stage, touring in the title role of "The Elephant Man" and appearing in "Entertaining Mister Sloane" in both NYC and L.A.
He was featured (mostly in the nude) opposite Jessica Tandy and Elizabeth Wilson in "Salonika" at the Public Theatre in New York and in "Loot" at the Mark Taper Forum in Los Angeles.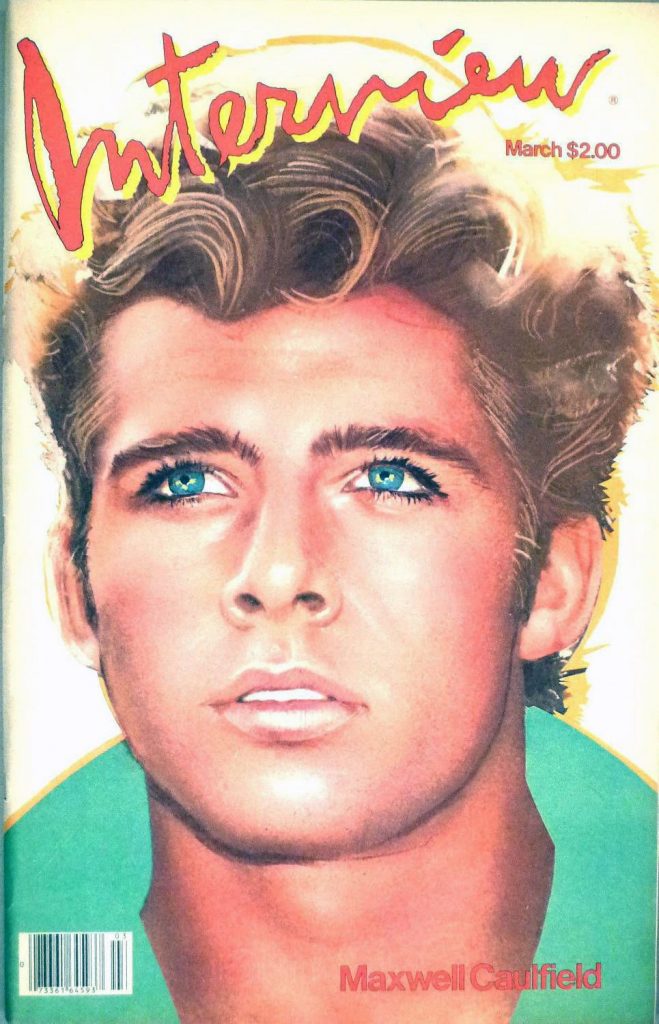 Caulfield's second film was "Electric Dreams" (1984), a modern-day retelling of "Cyrano de Bergerac." He scored a critical success in the underrated "The Boys Next Door" (1985), in which he and Charlie Sheen portray two bored, alienated California boys who embark on a series of violent escapades.
He subsequently appeared in such undistinguished features as "Mind Games" (1989), "Project: Alien" (1990), "Animal Instincts" (1992), "Midnight Witness" (1993) and "No Escape, No Return" (1994). He appeared as Col. Strong Vincent in the epic "Gettysburg" (1993) and offered a wonderfully wicked turn as a self-involved, bubble-gum pop star in Allan Moyle's "Empire Records" (1995).
Caulfield was perfectly cast as bad boy Miles Colby first introduced on the ABC sudser "Dynasty" and then on its spinoff "The Colbys/Dynasty II: The Colbys" (ABC, 1985-87). He reprised the role for the miniseries sequel "Dynasty: The Reunion" (ABC, 1991). Other credits include featured roles in "The Parade" (CBS, 1984) and the CBS miniseries "Judith Krantz's 'Till We Meet Again'" (1989). In 1996, Caulfield joined the cast of the ABC daytime soap opera "All My Children" as the troubled artist Pierce Riley, a role he played until June 1997.
The TCM Overview can also be accessed online here.