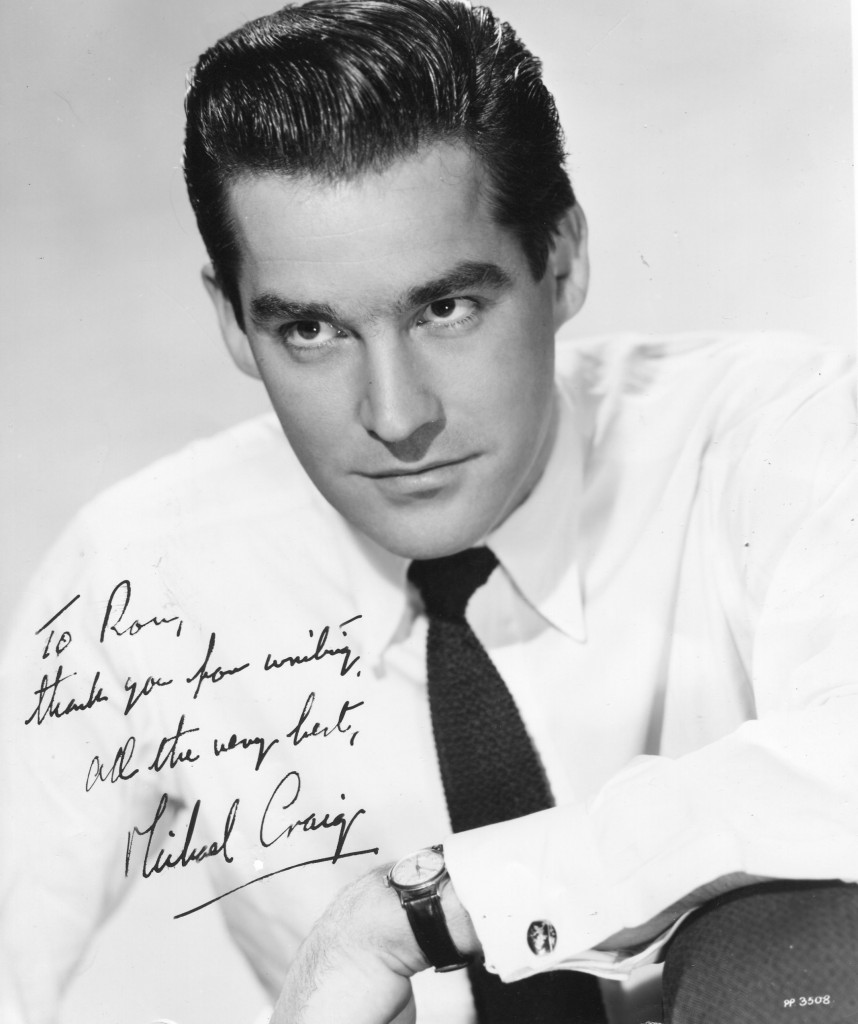 Michael Craig. IMDB.
Michael Craig is a stalwart presence in British Rank films of the 1950's. He is particularly noteworthy in "The Angry Silence" with Richard Attenborough and the war film "A Hill in Korea". He emigrated to Australia in the 1970's and continued his career there mainly in television.
IMDB entry:
A veritable everyman of stage and screen, both big and small, but relatively unfamiliar to American audiences, Michael Craig is of Scots heritage, born in India to a father on military assignment. When he was three, the family returned to England, but by his eleventh year, they moved on to Canada – where he undoubtedly acquired his North American accent. Michael Craig left school for the Merchant Navy at 16, but finally returned to England and the lure of the theater.
By 1947, he debuted on stage and, in 1953, Sir Peter Hall gave him his first lead stage role. In the meantime, he was trying his hand at extra work and had speaking roles by 1954. This eventually led to discovery by Rank Films and a list of lead movie roles into the early 1960s. When his 7-year contract with that company expired, he was optioned by Columbia Pictures and his Hollywood career commenced. Yet his American work is perhaps only modestly remembered in two films, ironically co-American productions with the UK, Mysterious Island (1961), and Australia, the Disney TV installment, Ride a Wild Pony (1975).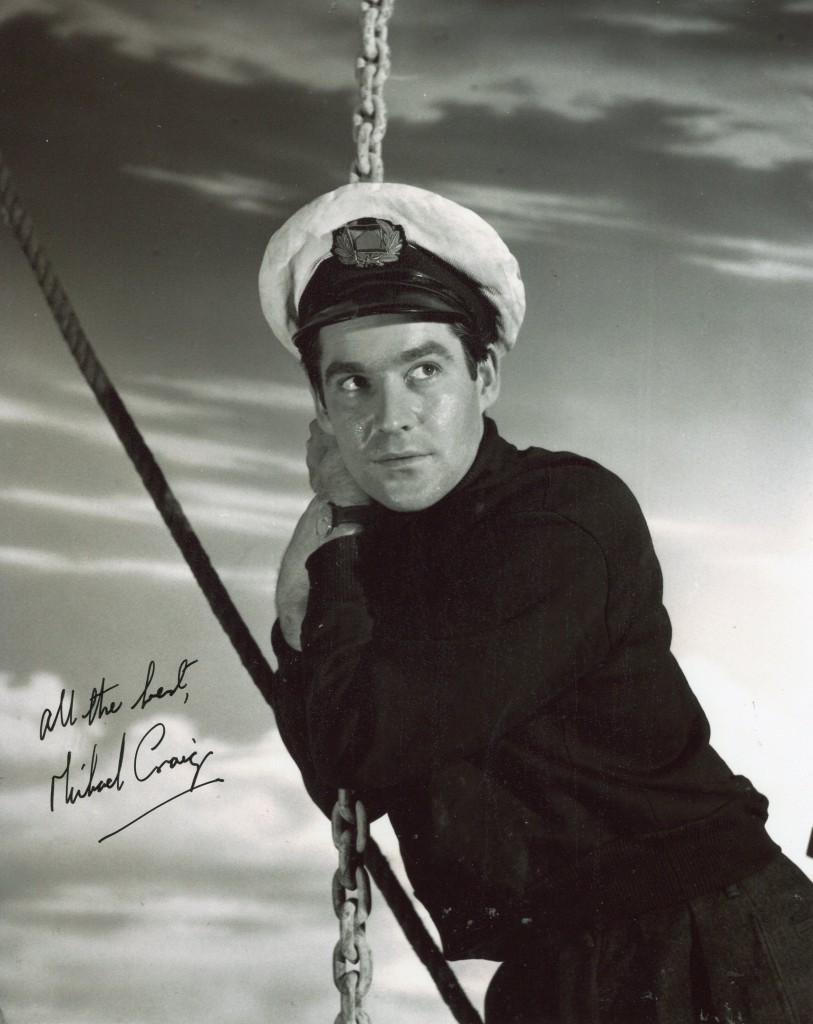 By the mid-1970s, Michael Craig's TV and film work was heavily concentrated in Australia (where he still resides) and composed a depth or roles, both comedic and dramatic, that has included memorable and solid character pieces as he has matured in age. As a screen writer, he has written for and created several British TV series. And he has never been far from the stage, remaining a familiar face in both London and New York theater.
– IMDb Mini Biography By: William McPeak
"Wales Online":
He's romanced some of the country's finest leading ladies on stage and on screen but now actor Michael Craig is preparing for the role of a retired judge. Karen Price asks him about his career MICHAEL CRAIG has worked with some of the biggest leading actresses during his career.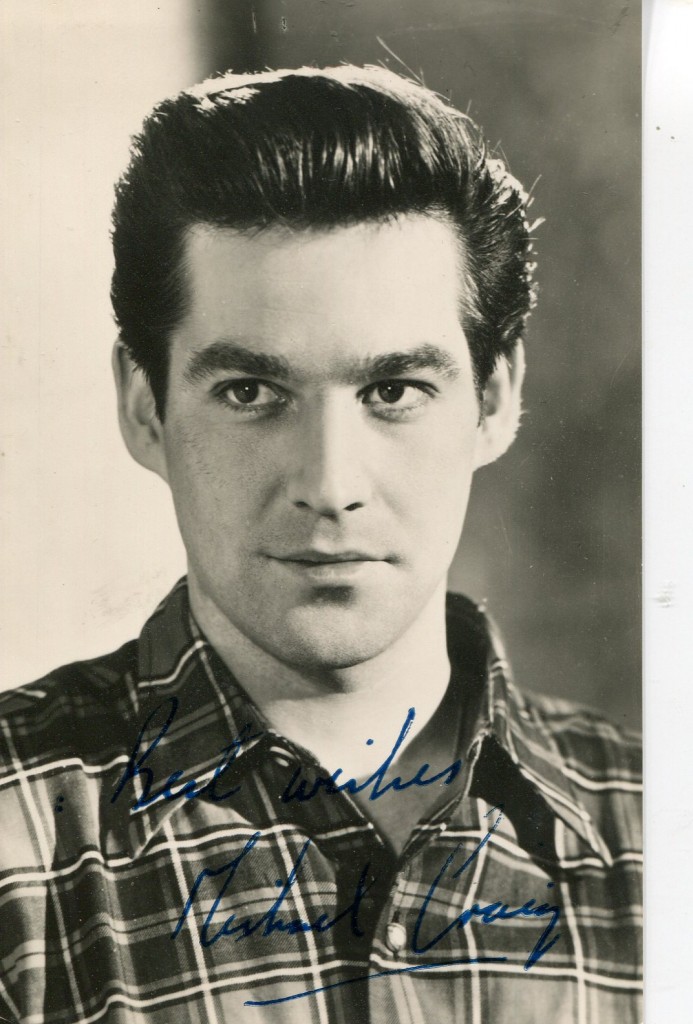 From playing Barbra Streisand's husband in the hit West End production Funny Girl, to co-starring with Julie Andrews in the film Star and Honor Blackman in the play Move Over Mrs Markham. But it's now, at the age of 80, he says he's found the role of a lifetime.
The actor, who lives in Monmouthshire, is playing Judge John Biddle in the play Trying, which opens next week at London's Finborough Theatre. Michael Craig, who spent many years living in Australia, premiered the role in Sydney to great acclaim.
Written by Canadian playwright, Joanna McLelland Glass, it deals with coming to terms with ageing, loss of status, physical and mental deterioration and the acceptance of the inevitability of all that. It also charts the building of a loving, trusting relationship between two apparently incompatible people: an 81-year-old retired American judge and his 25-year-old Canadian secretary. They are both based on real people – the judge, Francis Biddle, was the Chief Justice at the Nuremberg Trials and subsequently Attorney General to Presidents Roosevelt and Truman, and the playwright was actually his secretary, who is called Sarah in the play. "It's a fine piece of writing and in the best sense of the words, a really entertaining evening in the theatre," says Craig, who was born in India to British parents as his father was in the forces. The play was a success in Sydney and when Michael Craig and his second wife Susan decided to relocate to the UK to be nearer their family, he had the idea of staging it here. His brother Richard Gregson is an experienced producer and agent and after reading the play he started making inquiries about revising it for British audiences.
It's now set to be staged at the London theatre and it's proving to be something of a family affair – his niece Sarah is one of the producers. Craig, who now lives in Whitebrook, near Monmouth, enjoys playing the character. He has been forgotten and it kind of rankles a bit: next page "He has been forgotten and it kind of rankles a bit," he says of the judge. "It's true that people do get forgotten, no matter how eminent they've been." The actor admits he's nervous about opening the play in London. "But I'm also being optimistic. When we did it in Sydney it was a real crowd pleaser."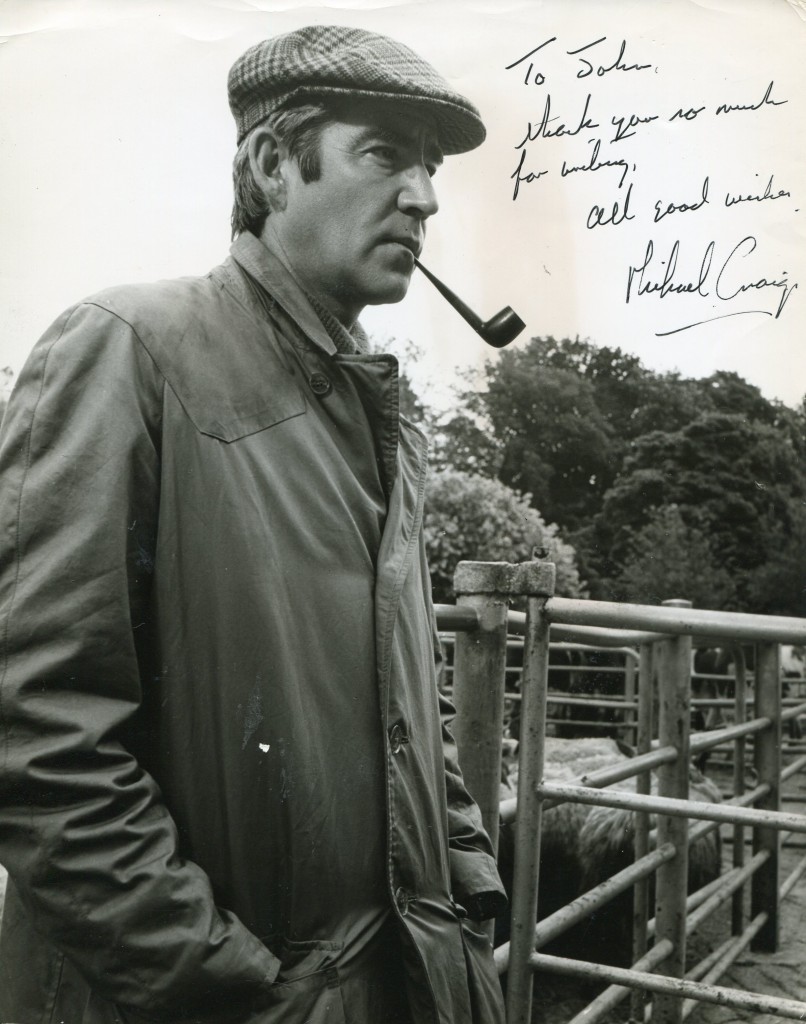 Michael Craig began his career as a stage assistant for a rep company in Farnham, Surrey, and the roles started coming in. "I did a lot of movies, many of which come back to haunt me on late-night telly," he laughs. He describes Streisand as "a great talent" and Andrews as "a real pro". He also worked with a young Judi Dench before she started her career as an actress. "She would come and paint scenery at the Theatre Royal in York. Her brother was in the company," he says. "It was great fun working with her."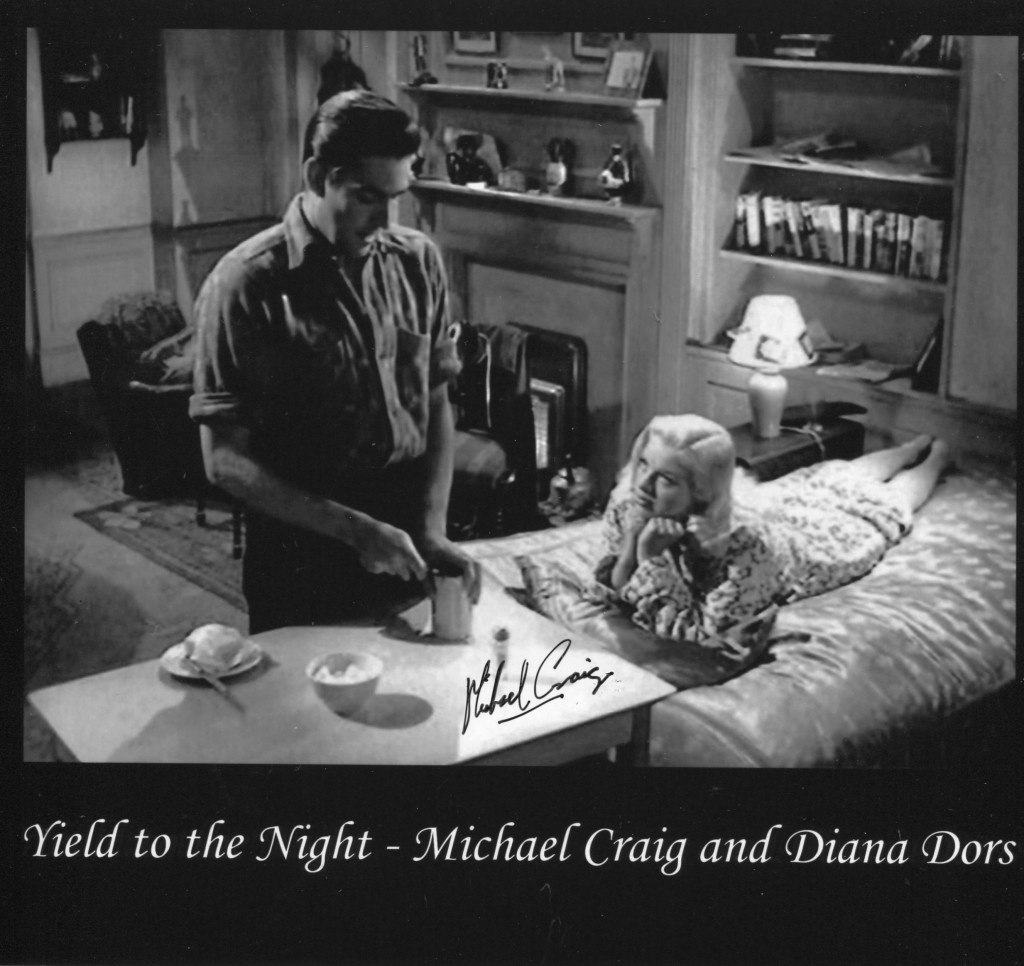 Many years later he played Horner to her Mrs Pinchwife in Wycherly's The Country Wife at the Nottingham Playhouse. Craig's other stage roles include playing opposite Peggy Ashcroft in the Royal Shakespeare Company's Wars of the Roses and with Ian Holm, in Harold Pinter's Tony award-winning production of The Homecoming in New York.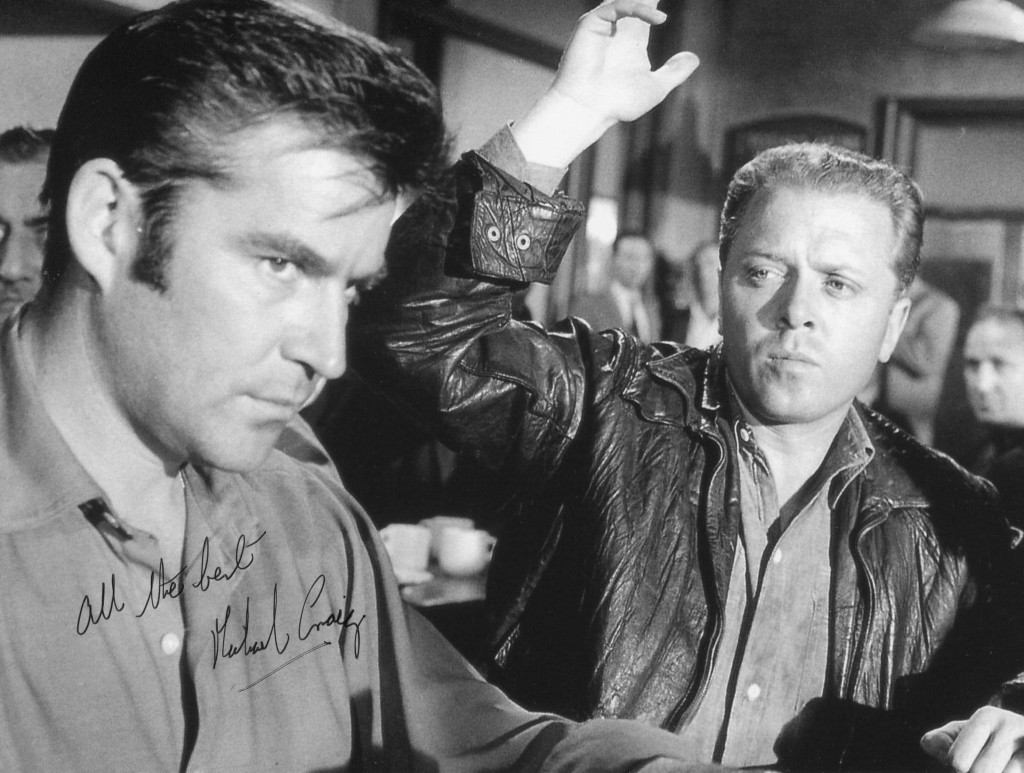 Michael Craig television credits include, The Commodore in Doctor Who, Saint Joan with Janet Suzman and John Gielgud, and for his long-standing role as the curmudgeonly Doctor William Sharp in the long-running Australian Medical series, G.P. He was recently amazed to find himself voted The Most Trusted Man in Australia.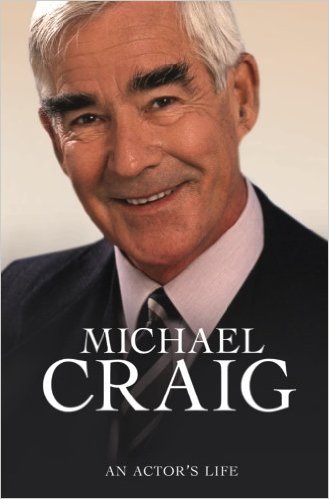 As well as acting, he is also an award-winning writer. His television play, The Fourth Wish won two Australian Best TV Drama awards. So does he miss all those roles which saw him romancing some of our finest leading actresses? "There's no point in missing what you can't have," he laughs. "It's enough to be able to think, 'been there, done that, now what's next?'."
The Michael Craig "Wales Online" can be accessed here.