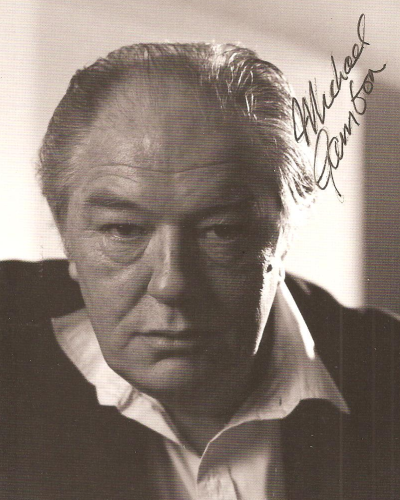 Michael Gambon. TCM Overview.
Michael Gambon was born in Cabra, Dublin in 1940. His family moved to live in London when he was five. At the age of eighteen he went on to study at RADA. He made his preofessional debut in 1962 at the Gate Theatre in Dublin in "Othello". He spent three years at the Old Vic and then joined the Birmington Repertory Company. In 1974 he had a huge success with "The Norman Conquests". He made is fil debut in 1965 with Laurence Oliver and Maggie Smith in "Othello". In 1986 he starred on television in Dennis Potter's "The Singing Detective" to great acclaim. Among his films are "The Gambler", "Dancing at Lughnasa" and "Sleepy Hollow" and the "Harry Potter" series where he took over from Richard Harris. 2013 article on Michael Gambon in "MailOnline" here.
TCM Overview:
One of the most respected and accomplished actors on stage, film and television since the 1960s, Sir Michael Gambon essayed men of complex passions, flaws and appetites in projects ranging from classical theater and "The Cook, The Thief, His Wife and Her Lover" (1989) to the "Harry Potter" franchise, where he replaced Richard Harris as the fatherly wizard Dumbledore
. An acolyte of Laurence Olivier, he honed his craft on the British stage in productions of plays by Samuel Beckett and Alan Ayckbourn; major theater awards precipitated celebrated turns on television in "The Singing Detective" (BBC1, 1986), which in turn launched a film career as dastards like his brutal gangster in "Thief" or men hobbled by regret in "Dancing in Lunghnasa" (1998).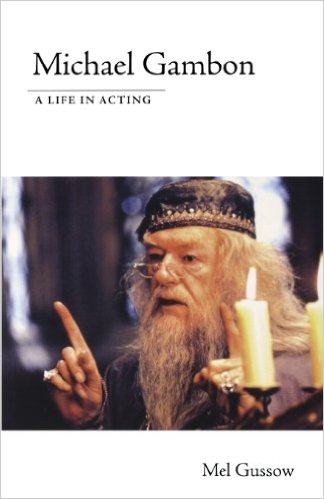 Hits in Hollywood like "Sleepy Hollow" (1999) boosted his profile, which led to Emmy nominations for "The Path to War" (HBO, 2002) and "Emma" (BBC1, 2009) as well as steady work on stage and in front of the camera. While most moviegoers recognized him as Dumbledore, his vast and storied career displayed a breadth of talent that made him an actor worthy of his late mentor's mantle of the world's finest working actor.