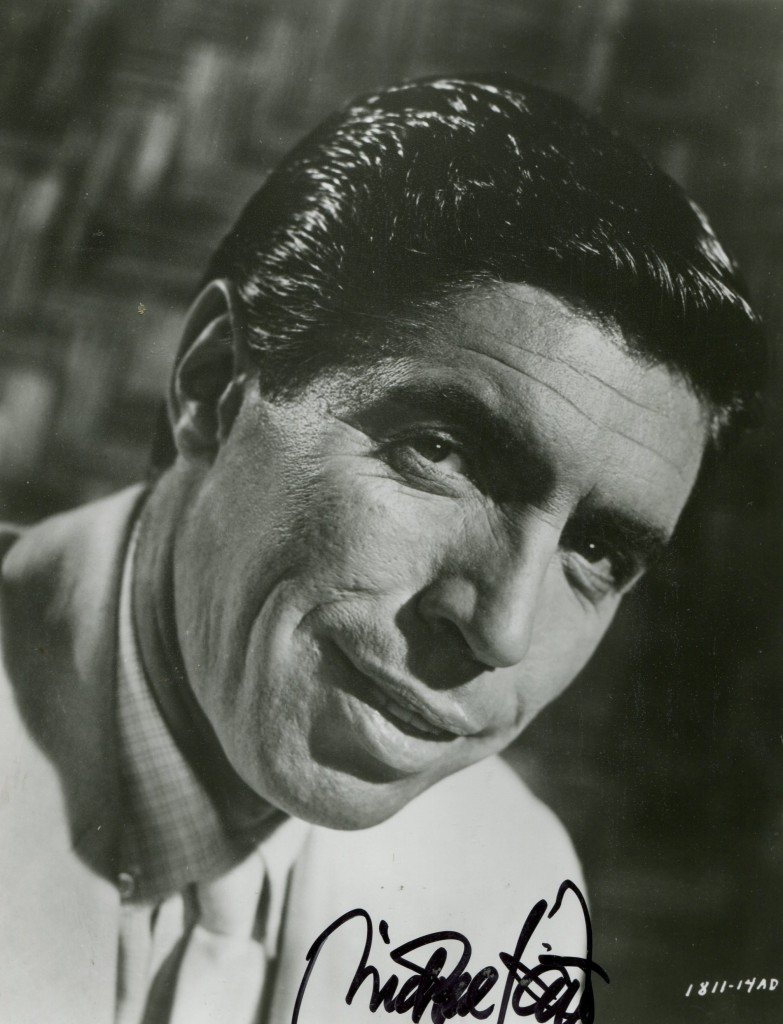 Michael Pate obituary in "The Guardian" in 2008.
Michael Pate was born in 1920 in Sydney, Australia. He began his career on radio. In World War Two he served in the Australian Army in the South Pacific. At war's end he resumed his career on radio gradually turining to acting. In 1950 he made "Bitter Springs" with Chips Rafferty. That same year he went to Hollywood where he began a profilic career in U.S. movies. Among his many film credits are "Thunder on the Hill", "Brainstorm" and "The Singing Nun". By 1979 he was back in Australia where he directed the young Mel Gibson in "Tim" with Piper Laurie. He died in 2008.
His "Guardian" obituary:
The Australian actor Michael Pate, who has died aged 88, had a successful Hollywood career, appearing in more than 50 films and numerous TV series. Black-haired and thick-set, he was often cast as a Native American in westerns. Later, resuming his career in his homeland, he also ventured behind the camera.
He was born in Drummoyne, a suburb of Sydney, and attended Fort Street high school. Although he had hoped to become a college lecturer, and had begun writing short stories, he left school to become an accountant.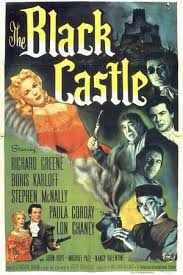 His career in the entertainment industry began when, aged 18, he was selected, "out of the blue", as he put it, by the Australian Broadcasting Commission to take part in a radio series in which young people interviewed visiting celebrities. Pate spoke to HG Wells, Yehudi Menuhin and Sir Malcolm Sargent. He acted in radio plays and made his stage debut in 1940. During second world war army service in the south Pacific, he continued to act, his colleagues including Tony Hancock's future sidekick Bill Kerr.
Pate's film debut was several bit parts in an epic war film, Forty Thousand Horsemen (1940); he played two Arabs and one Sikh. His first significant role was as the eldest son in Sons of Matthew (1949), a family saga. The first of his many police parts was in Bitter Springs (1950), made by Ealing Studios' Australian unit.
On stage, he had played a servant in Bonaventure, a melodrama set in Britain. On hearing that a film version was being made in Hollywood, he wrote letters asking for the chance to reprise his role, in Thunder on the Hill (1951), directed by Douglas Sirk. His decision to stay in Hollywood may have been influenced by the Australian Security Intelligence Organisation, which viewed him with suspicion and had him closely watched.
He supported John Wayne in Hondo (1953), as an Indian chief, and in McLintock! (1963). The former led to a TV series in 1967 in which Pate reprised his role. Exceptions to the B-movie rule were Joseph L Mankiewicz's film of Julius Caesar (1953), and Sam Peckinpah's Major Dundee (1965). The odd western horror Curse of the Undead (1959) combined his two most prevalent genres.
He was even busier on television, in Maverick, Tales of Wells Fargo, The Rifleman, Gunsmoke and five episodes of Rawhide, one of which he also wrote. Keeping pace as westerns were replaced by spy and fantasy series, he was a henchman in Batman (1966), but in The Man from Uncle (1966) and Mission Impossible (1967), he was cast as an Arab and South American general, respectively.
In 1954, CBS presented the first screen version of Casino Royale, with Barry Nelson as an Americanised James Bond. Reversing the transatlantic process, Bond's CIA contact Felix Leiter became the British agent Clarence Leiter – Pate, with a plummy accent and tuxedo.
In 1968 he returned to Australia to produce Age of Consent (1969); he had wanted to film Norman Lindsay's novel for years. He went on to star as a detective in Matlock Police (1971-75), winning a best actor award from the Television Society of Australia in 1972.
For the cinema, Pate wrote and produced The Mango Tree (1977), a nostalgic drama with his son, Christopher, in the lead. Tim (1979), which Pate directed, produced and adapted from Colleen McCullough's novel, starred a young Mel Gibson. With Christopher, he toured with the play Mass Appeal in the mid-1980s, which concluded at the Sydney Opera House.
In 2000, he was presented with a special award from the Film Critics' Circle of Australia and retired from acting the following year. However, until he was admitted to hospital, he continued working on a script, which Christopher hopes to complete.
Pate is survived by his wife Felippa and Christopher.
• Michael Pate (Edward John Pate), actor, writer, producer and director, born February 26 1920; died September 1 2008 His "Guardian" obituary can also be accessed here.