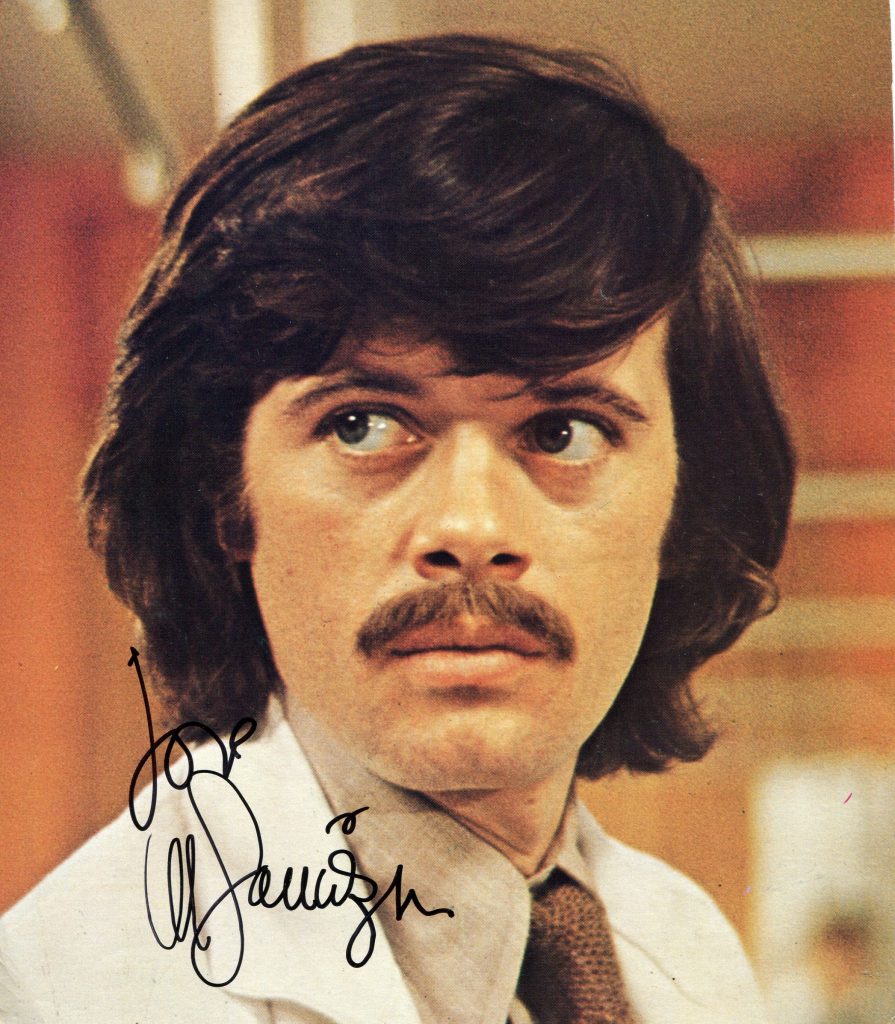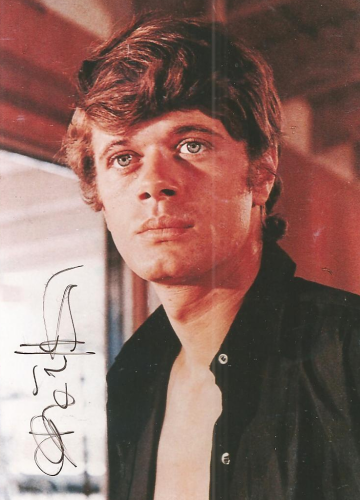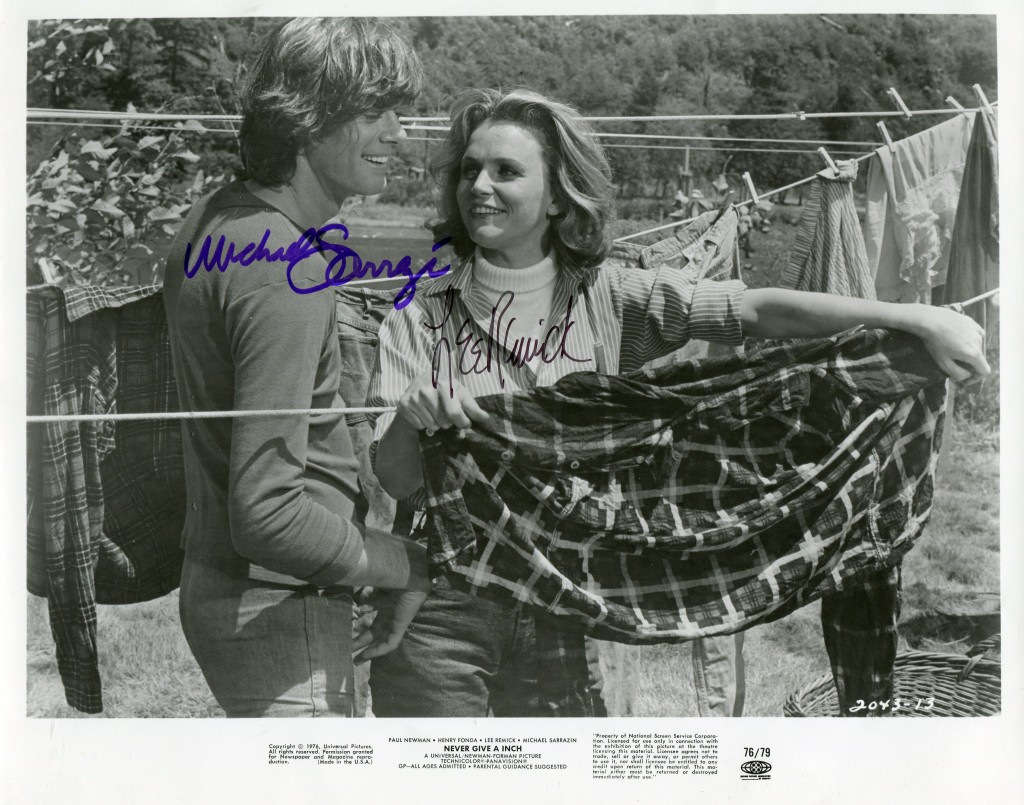 Michael Sarrazin obituary in "The Guardian" in 2011.
The Canadian-born actor Michael Sarrazin, who has died of cancer aged 70, was so visible in Hollywood movies from 1967 to 1977 that one may wonder what happened to his subsequent career. A facetious answer might be that he moved back to Canada and made Canadian movies. Another answer might be that his sensitive, gently rebellious, flower-child persona and his lanky, boyish looks, with his long hair and soulful eyes, were no longer appropriate to the roles he took as he got older.
However, during the decade of his stardom, Sarrazin seemed to fit the anti-hero ethos of the era, often playing rootless characters, typically in his most celebrated role as the ex-farmboy drifter in Sydney Pollack's They Shoot Horses, Don't They? (1969).
Sarrazin, idealistically willing to let fate take a hand, is paired with an embittered Jane Fonda in a dance marathon that is supposed to be a microcosm of the Depression. It is Sarrazin who gets to speak the rhetorical question of the title after he helps Fonda commit suicide.
"You could have paid me a dollar a week to work on that film," Sarrazin explained. "It hits you bolt upright. I still get really intense when I watch it. We stayed up around the clock for three or four days. Pollack said we should work until we showed signs of exhaustion."
Perhaps it was a blessing in disguise when Universal refused to lend Sarrazin out for the Jon Voight part in John Schlesinger's Midnight Cowboy.
He was born Jacques Michel André Sarrazin in Quebec City, but was brought up in Montreal, where he went to eight different schools before dropping out. In fact, he was only interested in the few chances he got to act at school. While still in his teens, Sarrazin went to Toronto, where he soon got work as an actor.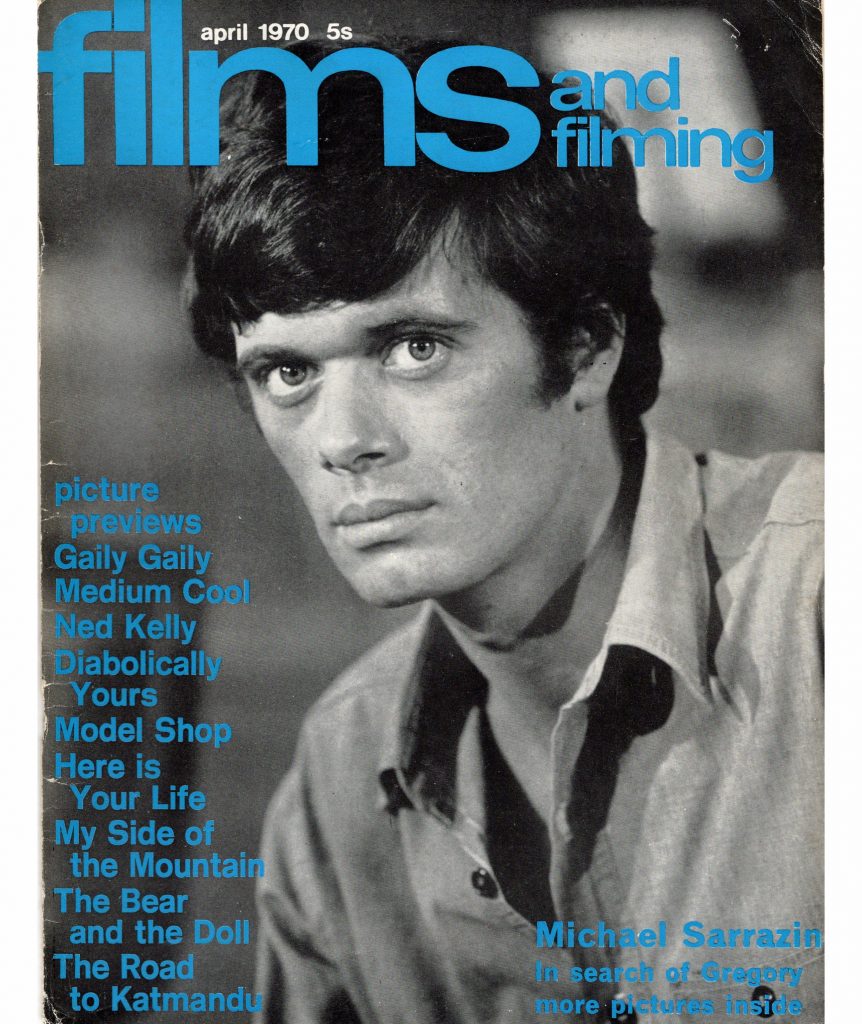 After starring opposite Geneviève Bujold in a TV production of Romeo and Juliet, and appearing in two shorts for the National Film Board of Canada, in one of which he played a troubled youth who steals a motorcycle, he was offered a contract by Universal Studios, making him one of the last actors to come up through the old studio system.
Sarrazin's first film for the studio was Gunfight in Abilene (1967), a drama set at the end of the American civil war, in which the teen idol Bobby Darin was miscast as a sheriff. Sarrazin made an impression as a young cowhand who gets whipped (shirtless) by a villainous hired gun.

This was followed in the same year by his first leading role, in the enjoyable comedy-drama The Flim-Flam Man as an army deserter, a corruptible innocent, taken on as a protege of a rural conman (George C Scott).
More contemporary was Sarrazin's role in The Sweet Ride (1968) as a convincing beach bum in Malibu who tells his girlfriend Jacqueline Bisset that all he wants out of life is the surf and can only marry her when he has got the beatnik life out of his system. After making the sweet ride on his surf board, he walks away, leaving the board in the sand, having realised that there is more to life than escapism.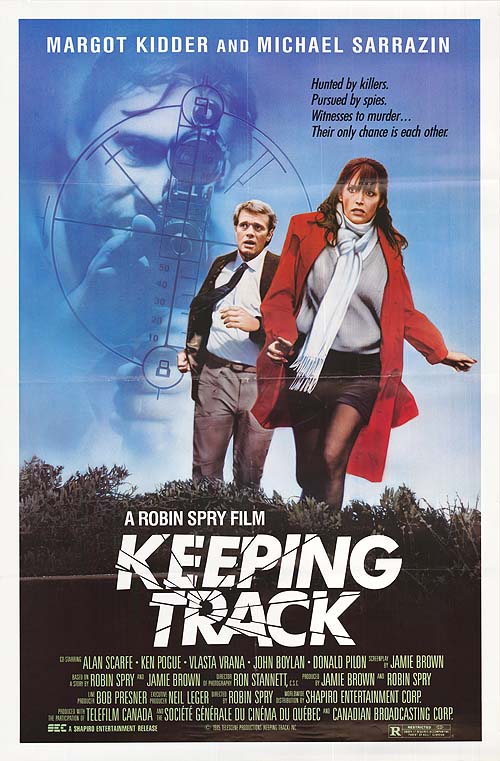 Thus began his 14-year relationship with Bisset in real life. They were to appear together in two further films: Believe in Me (1971), in which they are stoned most of the time, and as husband and wife in John Huston's The Life and Times of Judge Roy Bean (1972), with Paul Newman in the title role.
Newman had cast Sarrazin in Sometimes a Great Notion (first released in the UK as Never Give an Inch, 1970), the second of the five films he directed. Sarrazin has the most sympathetic role as the youngest of a family of lumberjacks who is the butt of his elders' jokes on his hippy hairstyle and liberal views.
Among his other roles was in Robert Mulligan's The Pursuit of Happiness (1971), as an anti-Vietnam war student who finds his hippy lifestyle put on trial rather than his accidental running over of an old lady in his car.

In Harry in Your Pocket (1973), he portrayed an apprentice to master pickpocket James Coburn, and in Peter Yates's romantic comedy For Pete's Sake (1974) he was Barbra Streisand's impecunious cab-driving husband. At the same time, he was appearing on television, notably as a relatively handsome and articulate "Creature" in Frankenstein: The True Story (1973), co-adapted by Christopher Isherwood from Mary Shelley's novel.
The majority of films Sarrazin made in the 1980s and 90s were Canadian productions, few of which rose above the mediocre.

An exception was La Florida (1993), a French-Canadian film produced by his brother Pierre Sarrazin, in which he played a lounge singer called Romeo Laflamme. "I asked Michael to act in French, which was difficult for him as he'd been so long in LA," said Pierre, "but it all came back to him. After all, we'd grown up in east-end Montreal."
Sarrazin's final, brief, appearance will be in Walter Salles's upcoming screen adaptation of Jack Kerouac's On the Road. He is survived by his two daughters, and his brother and sister.