Michael York TCM Overview
Michael York garnered very favourable reviews for his first three major films in the 1960's. They were Joseph Losey's "Accident" and Franco Zefferelli's "The Taming of the Shrew" and "Romeo and Juliet". After the success of the film "Cabreet" with Liza Minnelli, he went to Hollywood. Although he makes films all over the world, he is now based in the USA. He recently received recognition with younger audiences with his participation in the Austin Powers film where he plays Basil Exposition.
For Michael York's website, please click here.
TCM Overview:
A classically trained British actor who honed his craft on the stage, Michael York made a smooth transition to the screen with several noted Shakespearean performances in films made by Italian director Franco Zeffirelli. Though not a leading performer, York delivered strong turns as Lucentino in "The Taming of the Shrew" (1967) and Tybalt in "Romeo and Juliet" (1968), before he played more seductively charming men in "Something for Everyone" (1970) and "Cabaret" (1972). While starring as D'Artagnan in "The Three Musketeers" (1973) and Logan in the sci-fi cult classic "Logan's Run" (1976), he also turned to television to play Pip in "Great Expectations" (NBC, 1974) and John the Baptist in the epic miniseries "Jesus of Nazareth" (NBC, 1977).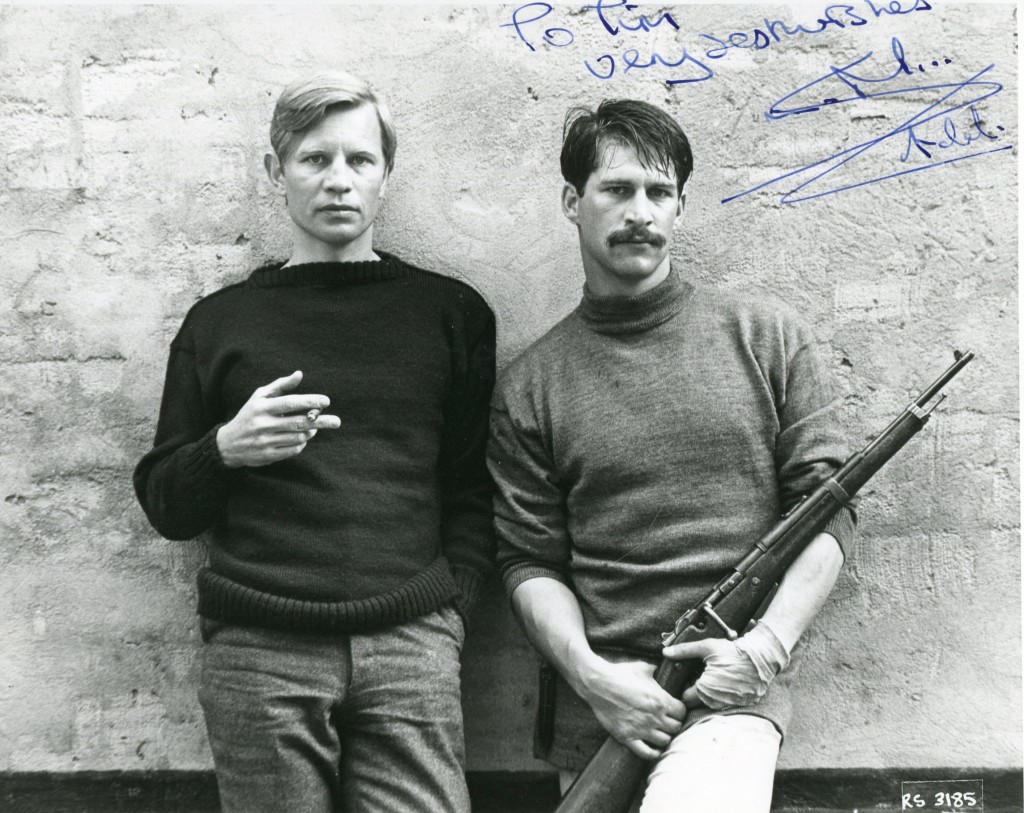 In the following decade, York joined the cast of "Knot's Landing" (CBS, 1979-1993), while stepping back into guest starring spots on shows like "Babylon 5" (TNT, 1993-98) and "Sliders" (Fox, 1995-99). Though he made fewer appearances on the big screen later in his career, York was quite memorable as the affable Basil Exposition in the "Austin Power" series, starring Mike Myers. As he continued forward, York diversified his talents to include voice work for both animated projects and a host of audiobooks, which served to underscore the wide breadth of the actor's talents.
Born on March 27, 1942 in Fulmer, Buckinghamshire, England, York was raised in the London suburb of Burgess Hill by his father, Joseph Johnson, an ex-army officer-turned-executive for Marks and Spencer department stores, and his mother, Florence, a musician. While receiving his education at Bromley Grammar School for Boys, he began his acting career as a teenager in a production of "The Yellow Jacket" (1956). Three years later, York made his West End debut with a one-line role in a staging of William Shakespeare's "Hamlet." He continued to study acting at Oxford University, where he was a member of the Dramatic Society, and spent his summers working with Michael Croft's Youth Theatre while touring Italy in a production of "Julius Caesar."
From there, he joined the Dundee Repertory Theatre in Scotland, where he played Sergius in "Arms and the Man" (1964) and first adopted the name Michael York. That same year, he graduated from Oxford and was invited to join England's National Theatre, which led him to be immediately cast by Italian director Franco Zeffirelli in his production of "Much Ado About Nothing" (1965).
With his stage career taking off, York took the logical next stepping of making his screen debut as Young Jolyon in the acclaimed and fondly remembered drama series "The Forsyte Saga" (BBC, 1966). A year later, Michael York made his feature debut as Lucentino in Zeffirelli's film, "The Taming of the Shrew" (1967), starring the tumultuous Elizabeth Taylor and her on-again/off-again husband Richard Burton. Now a bona fide movie actor, York scored again as Tybalt in Zeffirelli's next Shakespearean screen adaptation "Romeo and Juliet" (1968).
Later that same year, York married his sweetheart, Patricia, an American photographer, whom he met while filming "Smashing Time" (1969) when she was assigned to photograph the star. The couple remained husband and wife well into the next century. Meanwhile, York went on to effectively portray a variety of well-bred, charming men like the manipulative bisexual of "Something for Everyone" (1970) and the adventurous expatriate in Bob Fosse's Academy Award-winning "Cabaret" (1972), opposite Liza Minnelli.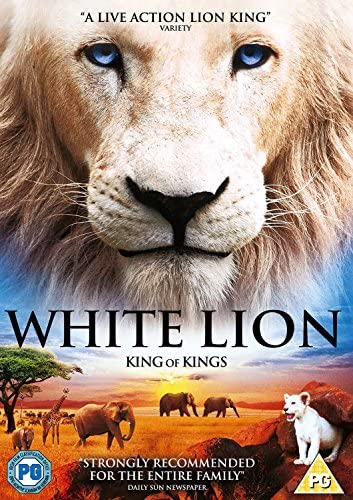 From there, his role as D'Artagnan in Richard Lester's romping version of "The Three Musketeers" (1973) and as Logan in the cult sci-fi classic "Logan's Run" (1976) cemented York's cinematic stardom on both sides of the pond. He played opposite Burt Lancaster in the critically panned adaptation of H.G. Wells' "The Island of Dr. Moreau" (1977) and he even played himself in Billy Wilder's old fashioned missive on Hollywood, "Fedora" (1977). A series of well-received landmark TV miniseries followed, including roles as the Charles Dickens' hero Pip in "Great Expectations" (NBC, 1974) and a reteaming with his illustrious mentor Zeffirelli in "Jesus of Nazareth" (NBC, 1977), where he played John the Baptist to Robert Powell's titular Jesus. York returned to his theatrical roots in the 1979 Broadway production of "Bent," where he succeeded Richard Gere in the lead role of Max, a homosexual concentration camp inmate who pretends to be Jewish. That same year he produced his first movie, a slow-moving adaptation of Erskine Childer's prototypical spy thriller, "The Riddle of the Sands" (1979).
Heading into the 1980s, Michael York attempted his first stage musical, "The Little Prince," which failed miserably during its Broadway previews and led to his decision to return to the comfort of the small screen. York proved he could still be a dashing and stalwart swashbuckler in "The Master of Ballantrae" (CBS, 1984) and earned a Daytime Emmy nomination for the ABC Afterschool Special, "Are You My Mother?" He next joined the cast of the long-running primetime serial "Knot's Landing" (CBS, 1979-1993) for the 1987-88 season, playing the love interest to Donna Mills. In the 1990s, York continued to work on the small screen with episodes of popular shows like "Babylon 5" (TNT, 1993-98) and the time travel adventure "Sliders" (Fox, 1995-99), while tackling prominent roles in TV movies like "Not of This Earth" (Showtime, 1995), "Dark Planet" (Syfy, 1997), "The Ripper" (Starz, 1997) and "A Knight in Camelot" (1998). Of course, York continued making big screen appearances, playing the prime and proper head of British intelligence, Basil Exposition, in the Mike Myers franchise "Austin Powers: International Man of Mystery" (1997), a role he reprised in "Austin Powers: The Spy Who Shagged Me" (1999) and "Austin Powers: Goldmember" (2002).
Finding a new audience, York played media mogul Stone Alexander in the religious-themed "The Omega Code" (1999) and its sequel "Megiddo: Omega Code 2" (2001) – two films that were not theatrical blockbusters, but nevertheless performed extremely well in their niche market. Meanwhile, York's highly distinctive voice made him perfect for recording audio books, in which he was credited with over 70 productions, such as The Book of Psalms, Carl Jung'sMemories, Dreams, Reflections, Anne Rice's The Vampire Lestat, and his own children's book, The Magic Paw Paw.
Of course, York also voiced numerous characters on screen, from Murdstone in "Charles Dickens' David Copperfield" (NBC, 1993), King Sarastro in "The Magic Flute" (ABC, 1994) and Kanto on "Superman" (ABC, 1996-99) to The King in "A Monkey's Tale" (2001) and Prime #1 in "Transformers: Revenge of the Fallen" (2009).
In live action, he appeared in episodes of "The Gilmore Girls" (The WB, 2000-07) and "How I Met Your Mother" (CBS, 2005- ), before joining Rutger Hauer and Charlotte Rampling for the Polish-made religious drama "The Mill and the Cross" (2011). The above TCM overview can also be accessed online here.