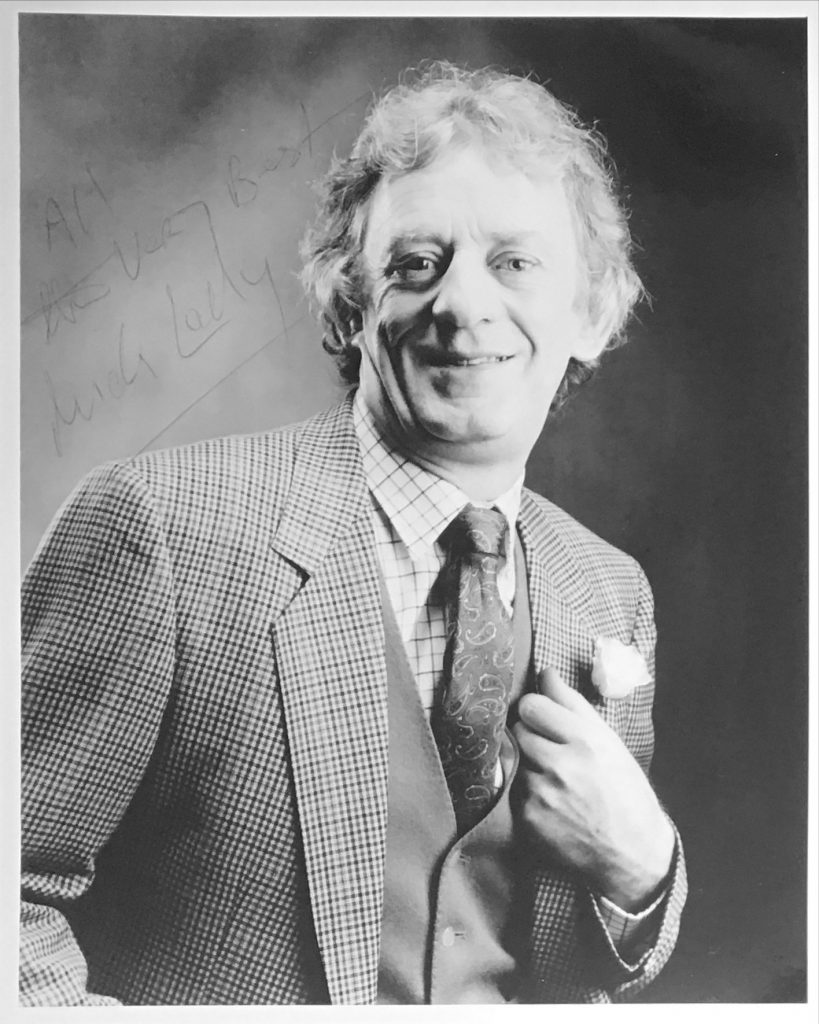 The great Irish actor Mick Lally was born in Tourmakeady, Co. Mayo in 1945. He originally trained to be a teacher and worked in that profession for six years. In 1975 he along with Garry Hynes and Marie Mullen formed the Druid Theatre in Galway. He was a leading actor in many of the Druid Productions. "He gave magnificent performances in The Wood of the Whispering" and "Famine" , He appeared with Gabriel Byrne and Dana Wynter in RTE;s "Bracken" and then went on to play the same character Miley Byrne in the long-running "Glenroe". His films include "Alexander the Great", "Circle of Friends" and "A Man of No Importance". He gave an especially poignent performance in the television adaptation of William Trevor's "The Ballroom of Romance". Mick Lally died suddenly in Dublin in 2010. Mick Lally's "Guardian" obituary by Richard Pine:
The Irish actor Mick Lally, who has died aged 64, succeeded in straddling the worlds of stage, television and film. In particular, he was a vital presence in the renaissance of Irish drama in the 1970s and 80s, while making himself a household name in Radio Telefís Éireann's soap operas Bracken and Glenroe.
The eldest of seven children on a 30-acre hill farm in Tourmakeady, County Mayo, in the Gaelic-speaking west of Ireland, Lally, through the generosity of a grandfather, attended St Mary's College in Galway and University College Galway, where he read Irish and history. In extra-curricular time, he acted in the Irish-language college drama society, and won the British and Irish intervarsity boxing championship. He would later comment that acting, even in ensemble, was not unlike being alone in the ring.
From 1969 Lally taught at a vocational school in Tuam, County Galway, meanwhile acting at Galway's Irish-language theatre, An Taibhdhearc, until in 1975, with Garry Hynes and Marie Mullen, he founded Druid Theatre Company, which transformed the way in which Irish and international, audiences received both classic and contemporary plays. Their first production was a challenging, chthonic reappraisal of JM Synge's The Playboy of the Western World, in which he played Christy Mahon, revisiting the play in 1979 as Old Mahon and again in 2005 in the DruidSynge celebration of the playwright's entire canon on stage and film. Druid went on to lead the way in Irish theatre, and forged an international reputation for presenting new and classic works.
Lally was intimately at home in the western Irish world, its language, its mores, its inevitable decline. His visceral appreciation of rural life allowed him to give memorable performances of Manus O'Donnell in Brian Friel's Translations (he created the role in the inaugural Field Day production in 1980); of Sanbatch Daly in MJ Molloy's The Wood of the Whispering (1983); and John Connor in Tom Murphy's Famine, which he also translated (as Gorta) and directed in 1975.
Parallel with his stage career, Lally was introduced to Irish television audiences in RTÉ's rural soaps Bracken (1978-83) and its successor Glenroe (1983-2001), playing Miley Byrne, a gauche, innocent, bewildered farmer. Yet beneath the seemingly simple character was a wealth of native knowledge, shrewdness and genetic experience that deepened Lally's portrayal of a man in a radically changing environment. Lally's innate strength when impersonating rural characters – and this was his singular genius – came from the sophistication of his personal background. Education had heightened his ability to reach into his personal depths and offer his audiences a unique presence.
Film also claimed Lally's attention. In 1978 he played opposite Cyril Cusack, Niall Toibin and Donal McCann in Bob Quinn's Irish-language Poitín; in 1990 with Julie Christie, Mary Elizabeth Mastrantonio and Iain Glen in Pat O'Connor's production of William Trevor's Fools of Fortune; in 1994 with Albert Finney, Michael Gambon and Brenda Fricker in the Wilde-inspired A Man of No Importance; and in 2004 with Colin Farrell in Oliver Stone's Alexander. These were cameo roles, complemented by similar TV appearances in James Plunkett's Strumpet City and Thomas Flanagan's The Year of the French. His TV portrayal of James Duffy, in Joyce's story A Painful Case (1984), is regarded as a classic interpretation of a classic character.
Lally maintained a strict line between his private and public lives, but inevitably found it difficult to separate himself from, in particular, the persona of Miley Byrne. One wonders, for example, whether it was Lally or Byrne who made a political protest by joining the picket line in 1984, calling for a boycott of Irish shops that imported South African produce.
Lally was diffident about his professional talents, which on occasion could make him appear discourteous when trying to shrug off his many fans. In the rehearsal room and on camera, his stature encouraged younger colleagues to defer to his authority and to his judgment, not merely as a senior figure but as the purveyor of a wisdom, empathy and gravitas seldom encountered.
He is survived by his wife, Peige, their children Saileog, Darach and Maghnus, and by his parents, May and Tommy.
Garry Hynes writes: Mick Lally was a lion of a man. In the early 1970s, he strode through the streets of Galway with his tawny mane, beard, long coat and growing reputation as an actor and significant member of Galway's arts/music/pubs/whatever you're having yourself scene. Stories flourished round Mick. One of my favourites concerned a fallen tree which Mick and friends managed to feed through a window in their flat directly on to the fire, where it burned merrily for days.
He left Druid after the first few years, but he never stayed away for long. While his fame grew as Miley in Glenroe, he also created some of his most memorable roles on stage, notably Sanbatch in The Wood of the Whispering. It was an almost forgotten play from the 50s – Mick was not all that enthusiastic when I asked him to read it. But by the end of the first reading, his enthusiasm had shot up and Sanbatch, in this strange fable of a dying community centred round an old man living in the woods, became one of Mick's greatest performances, with some of his greatest adlibs.
Adlibs were a Lally specialty. While rehearsing a scene where Sanbatch drives the old man, Stephen, dying of cancer, home from the pub in a wheelbarrow, the barrow tipped over, depositing Stephen on the ground. Without losing a beat, Mick said "Ah Jesus, who threw poor Stephen out of the barrow?" The line stayed in.
Mick and Peige made a contented home for themselves and their children in Dublin. Irish was and is the language of the house, and the feasts around their table, starring a revolving cast of family and friends, went on into the early hours with debate, discussion and raucous laughter.
Mick always had a new book, poem, music or something he had read in the paper to share with you. He was a good and cultured man. I'll miss him to the end of my days.
• Michael Lally, actor, born 10 November 1945; died 31 August 2010
• This article was amended on 14 September 2010. The original named Lally's character in Tom Murphy's Famine as John Connell and said that Lally's education was funded by an uncle. The picture illustrating the obituary was incorrectly captioned as a production of The Well of the Saints.
The "Guardian" website can also be accessed here.