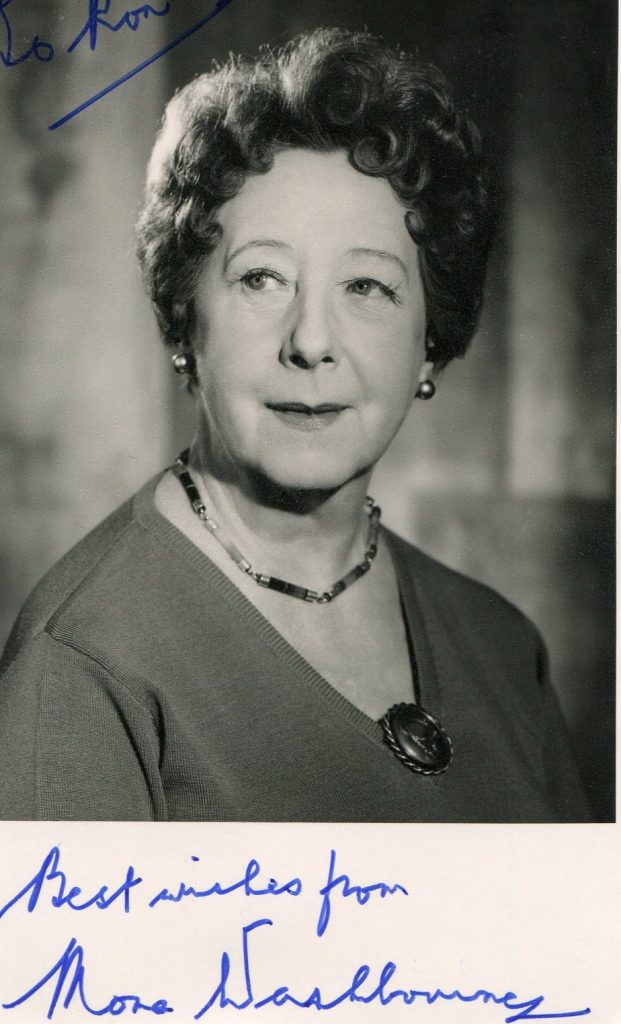 Mona Washbourne
Mona Washbourne was a terrific character actress who had acted on the stage since the 1920's. She only hit her stride in the 1960's when she herself was in her sixties. She was born in 1903 in Birmingham. She went to Hollywood to play the housekeeper Mrs Pearce in "My Fair Lady". Other successes she had included the lion aunt to Glenda Jackson in "Stevie" about the poet Stevie Smith and the nanny to Anthony Andrews on TV's "Brideshead Revisited". She died in 1988.
Gary Brumburgh's entry:
Beloved round and roly-poly British character player Mona Washbourne was a natural symbol for the working-class as much of her early career was in playing midwives, barmaids, nannies, landladies and factory workers. Born November 27, 1903, in Birmingham, England, the daughter of Arthur Edmund Washbourne and his wife Kate (Robinson), the piano was to be her early passion and she initially trained at the Birmingham School of Music. Following concerting on the stage and broadcast playing on radio, she made her professional stage debut in 1924 with the "Modern Follies" concert party, as both pianist and soubrette. From this point, she delved herself completely into acting and went on tour with the "Fol-De-Rols" revue for three seasons, developing a special flair for bawdy, eccentric comedy. She performed in various repertory companies and earned her first major dramatic success on the London stage in 1937 with "Mourning Becomes Electra". On the quirkier side, she won kudos for her "Madame Arcati" in "Blithe Spirit" (1945) and for her doting journalist in "The Winslow Boy" (1946). She went on to transfer her role in The Winslow Boy (1948) to film in the postwar years and saw a new avenue for her talents open up.
While most of Mona's early film roles tended toward the small and dowdy, they were also quite colorful and seldom failed to make some sort of impression. They also grew in size as years passed. She played a midwife in Doctor in the House (1954); the older, ill-fated first wife to Bluebeard-like charmer Dirk Bogarde in Cast a Dark Shadow (1955); the protagonist's mum in Billy Liar (1963) (another role she originated on stage in 1960); the no-nonsense "Higgins" housekeeper in My Fair Lady (1964); an aristocratic old shrew who employs psycho Albert Finney in the remake of Night Must Fall (1964); and a doddering aunt to another psychopath, Terence Stamp, in The Collector (1965).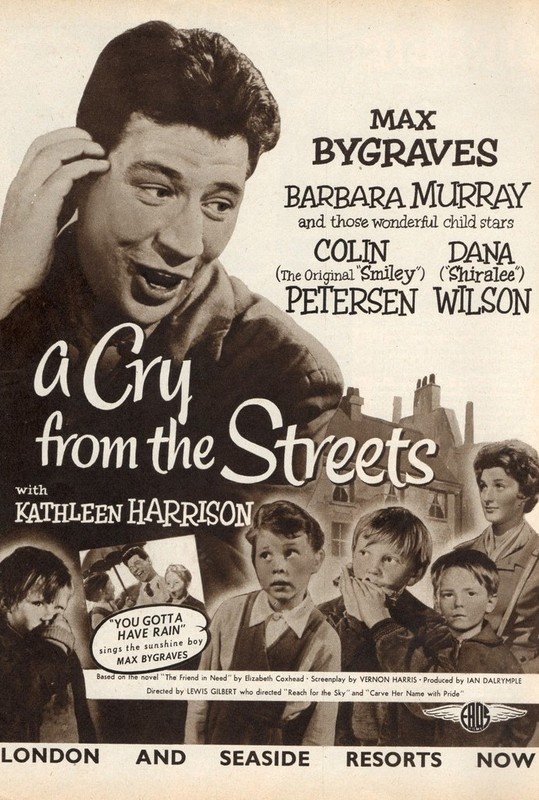 Continuing to impress on the stage with roles in Noel Coward's "Nude with Violin" (1957) and "Present Laughter" (1958), she also appeared to great effect in "Misalliance" (1967) and was a natural for her perplexed aunt role in a madcap production of "Harvey" (1975). Here in the States, she earned a Tony nomination for her contribution in "Home" (1970). Mona crowned her career remarkably alongside Glenda Jackson as the dithery maiden aunt who lives with her eccentric niece, the poet "Stevie Smith", in the play "Stevie". A two-person show, she and Jackson won additional acclaim when they took Stevie (1978) to film. Mona won the top critics supporting awards, including New York, Boston and Los Angeles, but was surprisingly snubbed by the Academy at Oscar time. Her final career years (in the early 1980s) were spent on TV with roles as "Mrs. Higgins" in a version ofGeorge Bernard Shaw's Pygmalion (1981) starring Twiggy and Robert Powell; "Nanny Hawkins" in the epic miniseries, Brideshead Revisited (1981) and the "Queen Mum" inCharles & Diana: A Royal Love Story (1982). Long married to actor Basil Dignam, he died in 1979. Mona passed on slightly less than a decade later, in 1988, at age 84.
– IMDb Mini Biography By: Gary Brumburgh / gr-home@pacbell.net
"Los Angeles Times" obituary:
Mona Washbourne, the self-described "silly and rather charming" character actress best known for her stage and film representations of bosomy old biddies, has died at the age of 84.
Robert Enders, the producer-director who directed her in "Stevie," in which she played poet Stevie Smith's loving maiden aunt, said Monday that he had just learned that she died in a London nursing home on Nov. 15.
One of the last of the "Dear Old Things" who once abounded in English stage productions, Miss Washbourne typically garnered second, third or fourth billing but often as not came to be the character audiences remembered most fondly and best.
The Daily Telegraph of London, in writing of her death, remembered her as a performer who "came to symbolize in post-war British films and plays all that is decent and decorous in middle- or lower-class aunts and mothers."
Although cast often in lower socioeconomic roles, she brought to them "domestic security and concern," the Telegraph said.
Enders said of her Monday that "of all the actors I have known she left a lasting impression."
Not all of that impression was on stage or in front of a camera. Enders remembered the time she came to New York to accept awards from the New York Critics and the National Board of Review for her work in "Stevie," opposite Glenda Jackson, and that "she cashed in a first-class ticket so she could afford to bring a companion."
Or the mink coat she refused to take off during interviews because "I worked hard enough to get it."
Or the call Enders made about a year ago to the nursing home where she died only to find that she couldn't come to the phone because, an attendant said, "I believe she's having her gin now."
Over the years Miss Washbourne worked with such giants of the theater as John Gielgud, Ralph Richardson, Albert Finney and director George Cukor.
She clucked her way through dozens of roles, always seemingly unaware of how funny she actually was.
In "Stevie," for instance, she exits into the kitchen to see how a roast of lamb is progressing, saying to no one in particular, "I must go and prod the joint."
In a 1978 interview with The Times, a writer called her a "truly dear old thing, like her characters, but a bit cleverer than her scripts allow her to be."
'Nymphomaniac With Bad Feet'
In "Home," opposite Gielgud and Richardson, she played a woman she described as "a nymphomaniac with bad feet." She was Tom Courtenay's mother in "Billy Liar" and Rex Harrison's housekeeper in "My Fair Lady."
She played four roles in one film, "O Lucky Man" in 1973, and spouted Shakespeare in Disney's "The London Affair," made originally for television.
Born in Birmingham, she trained as a pianist at the School of Music there and came to support herself by accompanying silent pictures. Later she worked with small orchestras, playing what she called "cheeky songs."
She joined a repertory company and made her stage debut in 1924. For the rest of her career she moved back and forth between theater and film.