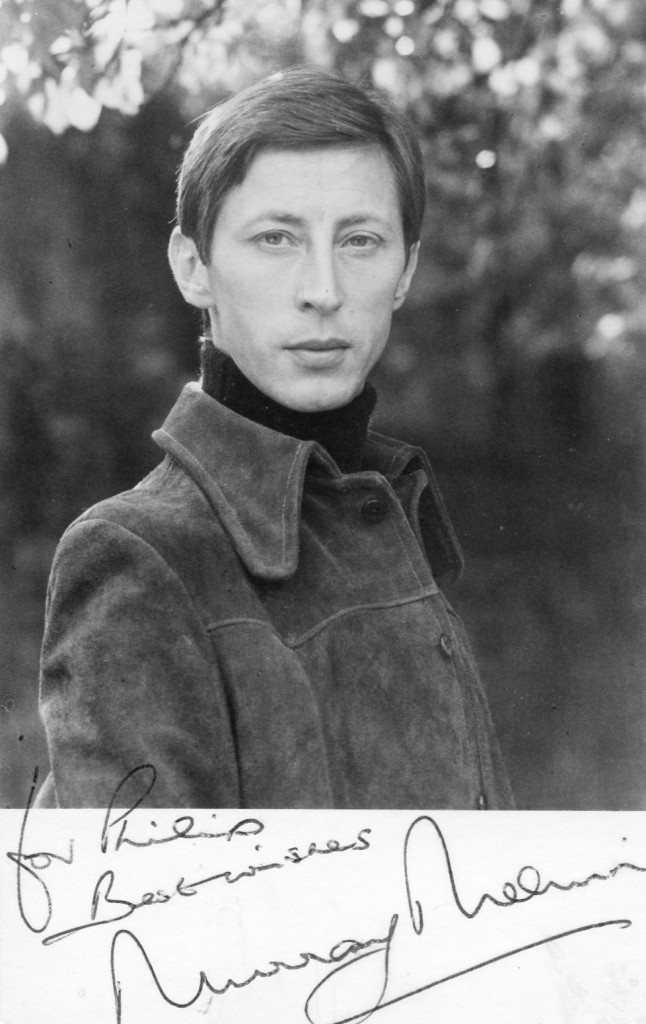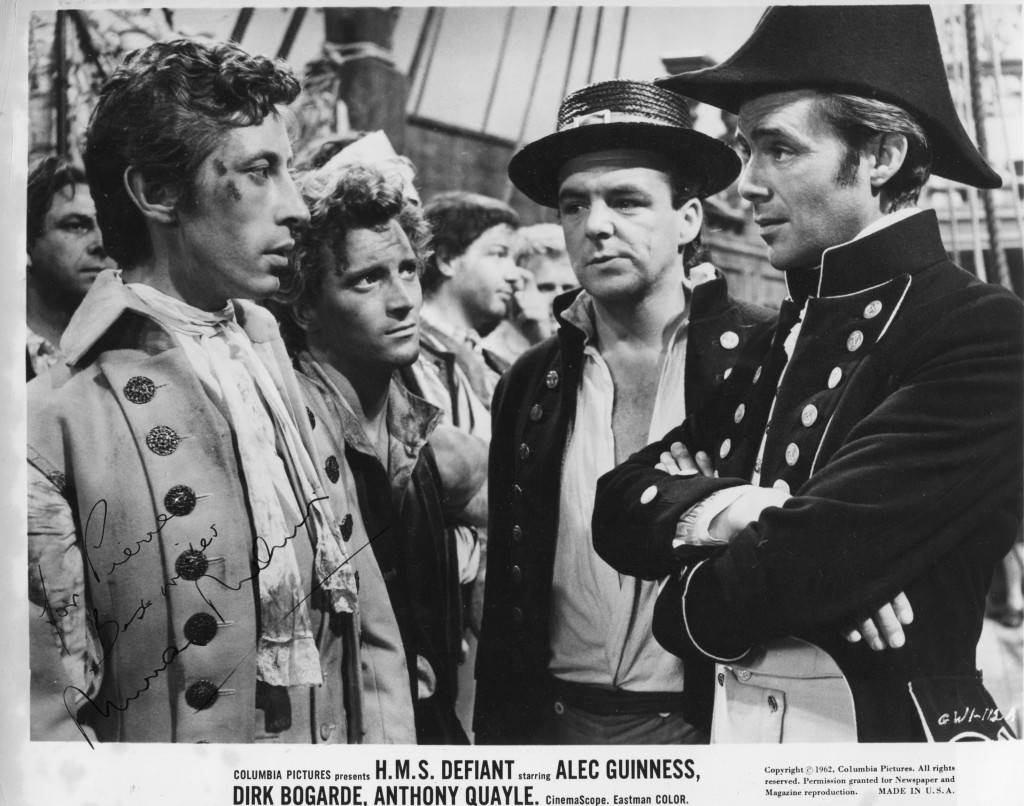 Murray Melvin was born in 1932 in London. He acted with Joan Littlewood's theatre company and in 1958 was in Brendan Behan's "The Hostage". In 1961 he starred in Shelagh Delaney's "A Taste of Honey" with Rita Tushingham and Dora Bryan directed by Tony Richardson. His cinema highlights also include "The Devils", "Alfie", "The Boyfriend" with Twiggy and Stanley Kubrick's "Barry Lyndon" with Ryan O'Neal in 1975. It was good to see him recently in the film of the musical "The Phantom of the Opera". Murray Melvin was in the very first episode of the cult TV series "The Avengers".
TCM Overview:
Narrow-faced, slender, haughty-looking character player, best known for his Cannes award-winning performance as Rita Tushingham's sympathetic gay friend in Tony Richardson's adaptation of Shelagh Delaney's "angry young woman" drama, "A Taste of Honey" (1961). A prolific theater actor–he originated the "Honey" role on the stage–Melvin has appeared in several films, including three by director Peter Medak: "A Day in the Death of Joe Egg" (1970), "The Krays" (1990) and "Let Him Have It" (1991).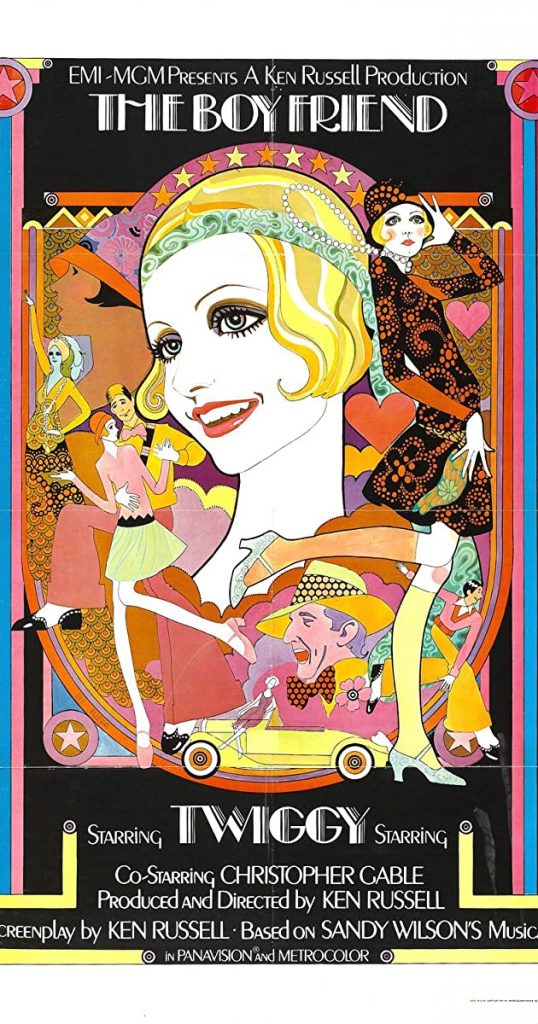 The Times obituary in 2023:
Murray Melvin obituary
Actor who emerged at Theatre Workshop and broke down barriers as Jo's gay friend in A Taste of Honey
Monday April 17 2023, 12.01am BST, The Times
Share
Save
Murray Melvin liked to claim that gay pride began on the day in 1958 when he appeared on stage with Joan Littlewood's Theatre Workshop company in A Taste of Honey.
Melvin played the gay art student Geoffrey in Shelagh Delaney's ground-breaking play and after a West End run, reprised the role in Tony Richardson's 1961 film opposite Rita Tushingham, playing the single mother with a mixed-race baby whom Geoffrey befriends. His sensitive, sympathetic portrayal won him the Cannes Film Festival Award for Best Actor.
If it would be unfair to say it was the high tide of a long and varied career in which he appeared in such films as Alfie, The Boy Friend, Barry Lyndon and the 2004 film adaptation of The Phantom Of The Opera, it was the role of which he was most proud and in which he felt he had "made a difference".
Melvin with Michael Caine in Alfie, 1966
Although the fact that his character was gay was never specifically mentioned in the play or film adaptation, Melvin's portrayal was unambiguous. "Homosexuality was still against the law, punishable by a prison sentence so there had to be this fine line," explained Melvin, who was himself gay. "Looking back I think how daring I was to go out and perform that. It broke barriers."
His memory of the first night at the Theatre Royal Stratford East, before the play transferred to the West End and to film, lived with him all his life. When he took the curtain call with Frances Cuka, who played the single mother Jo, he did not know how the audience would react.
"When we ran on there was a roar and we got hold of each other's hands because for a moment, we thought it was anti," he recalled. "And then we realised that they were standing and cheering.
"I always say I was the start of gay pride. I was gay pride of 1958. It's all down to me, honey. It was on my shoulders and I'm very proud of it."
Melvin in A Taste Of Honey in 1961
If A Taste Of Honey changed Melvin's life, it had a similar effect on others too. Over the years he was often approached by people who told him: "When I saw that, you changed my life. You made it possible for me."
A tall and rather soulful presence with delicate features, Melvin had arrived at Theatre Workshop with little training and although his formal title was "assistant stage director" by his own admission it meant that he made the tea and swept the floor.
When he joined, the company — which also included Barbara Windsor, Victor Spinetti and briefly Michael Caine — was struggling to survive. Several of the actors lived in the theatre and, to save money, there was no heating.
Melvin landed his first stage role in A Taste Of Honey when during a read-through of the first draft of the script he was in the kitchen as usual putting the kettle on and Littlewood joined him. She started drying up the cups and asked Melvin what he thought of "the boy" in the play. "He drives me mad!", he told her and suggested that the character needed to stop being such a wimp.
"Pity, because I was going to ask you to play him," she replied and put the tea cloth down and walked out. He thought he had just talked himself out of his first role, but Littlewood was impressed by his passion and gave him the part.
He went on to become a Theatre Workshop stalwart, appearing in Littlewood's production of Oh, What a Lovely War! which transferred to the West End and Broadway.
ADVERTISEMENT
Melvin liked working for mavericks. If Littlewood was one, another was Ken Russell, whom he first worked for on the television films, The Diary of a Nobodyand Isadora Duncan, before playing Father Mignon in Russell's historical drama The Devils (1971), alongside Oliver Reed and Vanessa Redgrave.
In Russell's The Boy Friend that same year, he tap-danced his way through a spectacular solo number dressed as a French officer. He played Berlioz in Lisztomania and a French lawyer in Prisoner of Honour (1991) about the Dreyfus case. He and Russell remained close friends until the director's death in 2011.
Stanley Kubrick was also a maverick of sorts, not least in his obsessive perfectionism. "Every shot was a Gainsborough," Melvin recalled after appearing in his 1975 film, Barry Lyndon.
As the Rev Samuel Runt, he had a long speech opposite the Irish actress, Marie Kean. Through nerves he stumbled in the first few takes, but after take 57 he told the director he had had enough. "Do you want a break?" Kubrick asked. They took one, and when they resumed there were 20 more takes before the director was satisfied.
Murray Melvin was born in 1932 in St Pancras, London, the son of Maisie (née Driscoll) and Hugh Melvin, an RAF officer. He left school at 14 but not before he had risen to become head boy, an honour he attributed to "clean fingernails and well-combed hair" rather than any academic prowess.
He started work as an office boy with a travel agent and then became an import and export clerk in a shipping office, until he was sacked for misdirecting goods.
After the war his parents founded a youth club in Hampstead, where Murray became an enthusiastic amateur thespian until he was forced to spend two desperately unhappy years doing his National Service in the RAF. On his return to civilian life he became a clerk at the Air Ministry's sports board, another appointment he attributed to his immaculate grooming for he had no interest in sport and even less aptitude for it.
ADVERTISEMENT
He enrolled in drama, mime and ballet evening classes at the City Literary Institute and auditioned for Theatre Workshop during his lunch hour. Asked to create a character he knew from life, he impersonated his rotund and pompous boss at the sports board. When he announced that he had to return that afternoon to work for the character he had just mimicked, Littlewood turned to her general manager Gerry Raffles and told him, "The poor little bugger, we must get him away from there."
His theatre work brought him to the attention of the film director Lewis Gilbert, who cast him opposite Dirk Bogarde and Alec Guinness in the naval epic HMS Defiant and as the best friend of Michael Caine's titular character in Alfie.
Melvin later became a director himself on two operas by Peter Maxwell Davies and at the other end of the cultural spectrum he directed pantomimes by Graeme Garden.
He was seldom out of work and notable appearances into the 21st century included playing the opera composer Reyer in The Phantom Of The Opera and the villainously sinister Bilis Manger in the Doctor Who spin-off Torchwood.
Yet it was his days with Littlewood's Theatre Workshop that defined him. "It was hell working for Joan," he recalled. "But you accepted it because you'd find out things about yourself that you never knew."
He led the successful campaign to erect a statue of her in east London, became the official archivist of the Theatre Royal and published histories of the theatre and of Littlewood's company.
Her Theatre Workshop, he wrote, was nothing less than "the Trojan horse that brought modern theatre into Britain