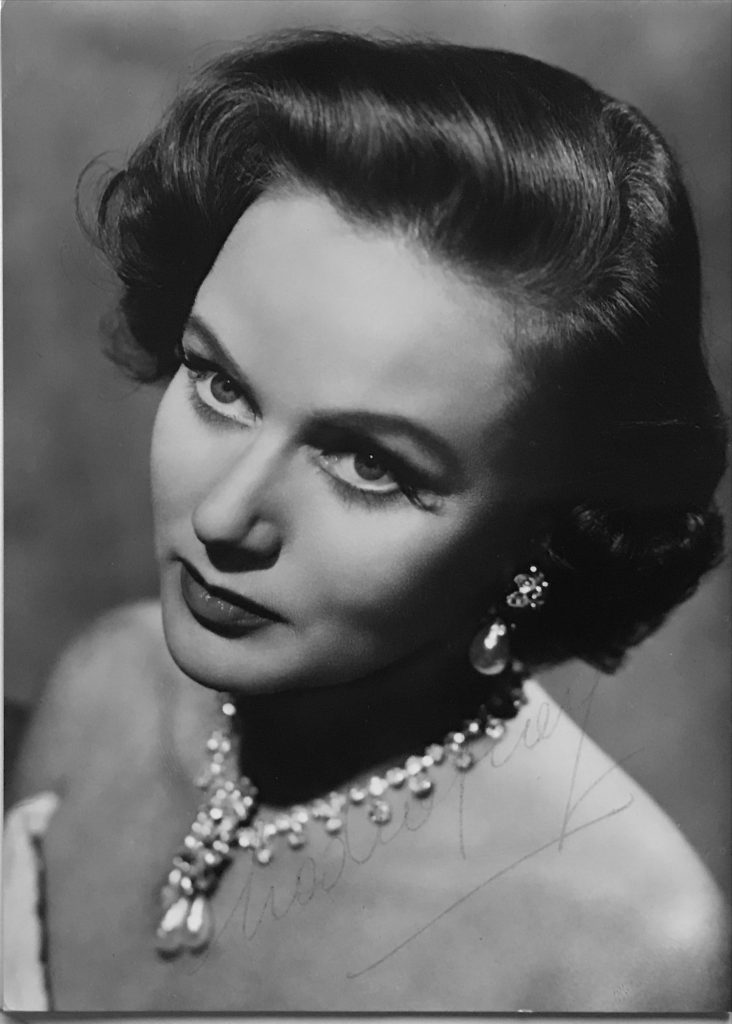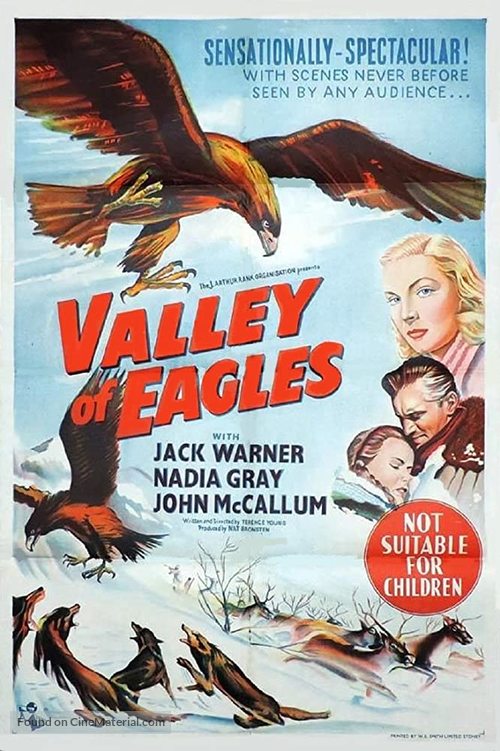 Nadia Gray was born in 1923 in Bucharest, Romania.   Her film debut came with "L'inconniu d'un soir" in 1949.   "The Spider and the Fly" was her breakthrough film and she went on to an international career.   "Maniac" in 1963 with Kerwin Mathews was an intriguing mystery set in the Camargue in France.   "Two for the Road" also set in France starred Audrey Hepburn and Albert Finney.   Gray was a sophiscated woman that Hepburn and Finney meet on their travels.   In the late 60's she met her husband an American lawyer and settled with him in New York.   Nadia Gray died in 1994 at the age of seventy.
Gary Brumburgh's entry:
Born Nadia Kujnir-Herescu in Bucharest, Romania, on November 23, 1923, to a Russian father and a Bessarabian mother, the future actress Nadia Gray was raised there. She met first husband Constantin Cantacuzino (1905-1958), a Romanian aviator and noted WWII fighter ace, while she was a passenger on one of his commercial air flights. She couple fled the country during the Communist takeover of Romania in the late 1940s and emigrated to Paris. There Nadia enjoyed a vast international career as a Cosmopolitan lead and second lead on stage and in films. The couple eventually settled in Spain.
She made her film debut in a leading role as a young waitress who yearns to be a star in the French-Austrian co-production of L'inconnu d'un soir (1949) and went on to essay a number of more mature, sophisticated, glamorous patricians in European films, often a continental jetsetter or bourgeoisie type. Earlier roles that led to European stardom included her countess in Monsignor (1949), the woman in love with a thief in The Spider and the Fly (1949), and the role of Cristina Versini in the Italian technicolor biopic of the composer _Puccini (1952)_. Her roster of continental male co-stars went on to include such legendary stalwarts as Marcello Mastroianni, 'Vittorio de Sica', Rossano Brazzi, Errol Flynn, Maurice Ronet and Gabriele Ferzetti. Among her scattered appearances in English-speaking productions were a mixture of adventures, dramas, comedies and horrors including Valley of the Eagles (1951) with John McCallum and Jack Warner, Night Without Stars (1951) opposite David Farrar, The Captain's Table (1959) starring John Gregson andDonald Sinden, I Like Money (1961) starring Peter Sellers, Maniac (1963) co-starringKerwin Mathews, The Naked Runner (1967) starring Frank Sinatra and a supporting role in the classic Albert Finney/Audrey Hepburn romance Two for the Road (1967). Nadia is most famous, however, for her cameo role toward the end of Federico Fellini's masterpiece La Dolce Vita (1960) as a bored and wealthy socialite who celebrates her divorce by performing a memorable mink-coated striptease during a jaded party sequence in her home.
Following the death of her first husband in Spain in 1958 (he was only 52), Nadia continued to film and settled permanently in America in the late 60s after meeting and marrying second husband Herbert Silverman, a New York lawyer. She retired from films completely in 1976 and began headlining as a singing cabaret star. The trend-setting Russian-Romanian beauty died of a stroke in Manhattan on June 13, 1994 at age 70 and was survived by her second husband and two stepchildren.
– IMDb Mini Biography By: Gary Brumburgh / gr-home@pacbell.ne
"The New York Times" obituary is here.