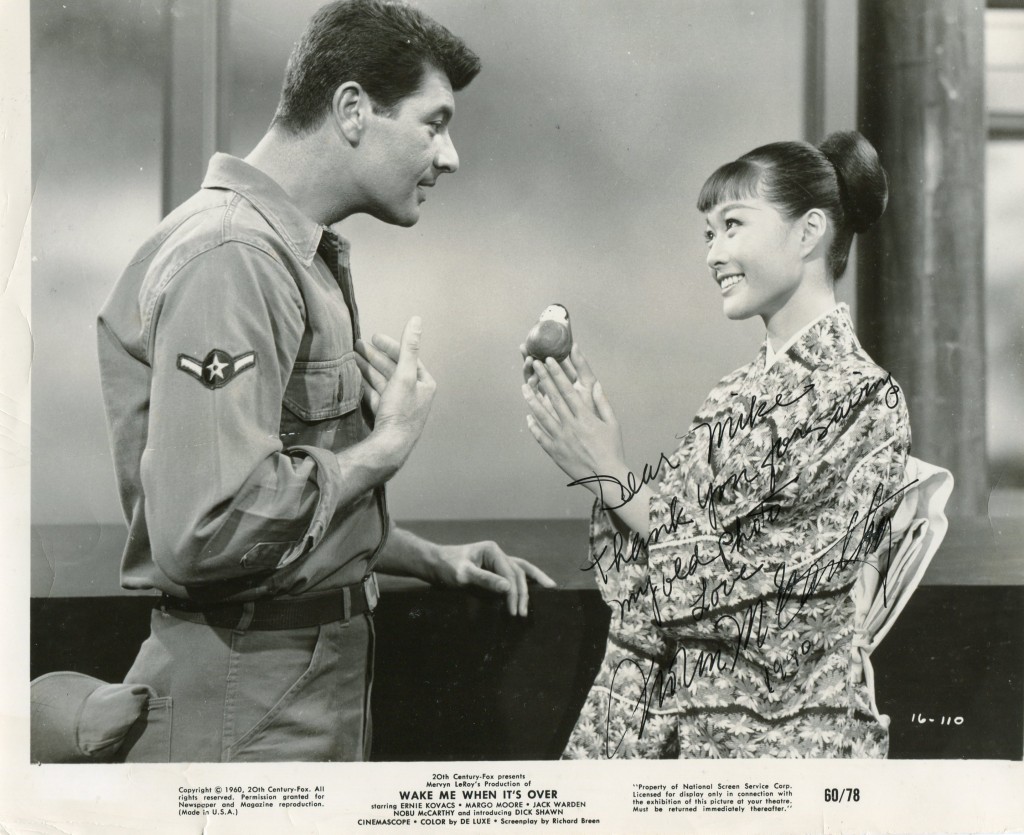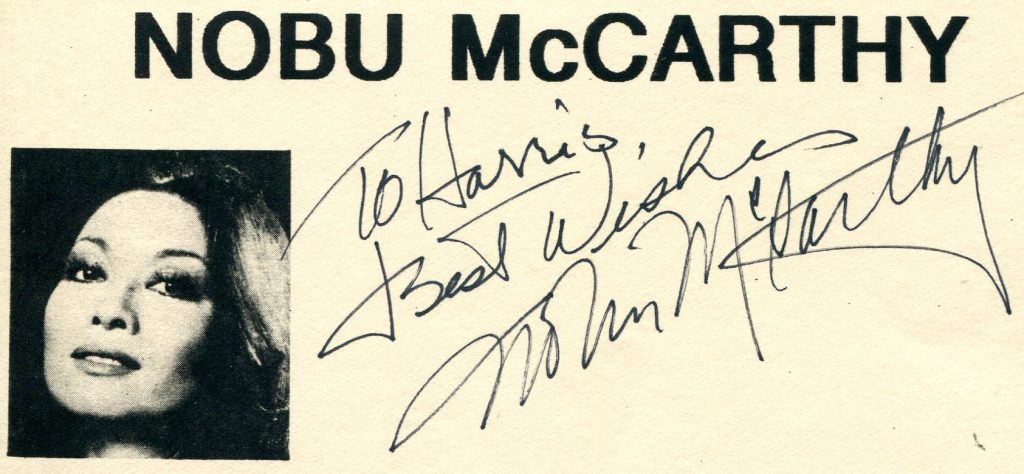 Nobu McCarthy.
Nobu MCarthy was born Nobu Atsumi in Canada in 1934 of Japanese parents. She was raised in Japan and in 1955 married U.S. serviceman David McCarthy and moved with him to the U.S.A. She made her film debut in 1958 in "The Geisha Boy" with Jerry Lewis. She had the female lead in "Walk Like a Dragon" and "Five Gates to Hell". She appeared in many of the major television series of the 60's and 70's. She became a member of the East West Players a Los Angeles based theatre group. Nobu McCarthy died in Brazil in 2002 while on location for a film.
Her obituary in "Backs
Nobu McCarthy, a Hollywood starlet who later became artistic director of the pioneering theater company East West Players, has died. She was 67. McCarthy died Saturday after being stricken on the set of a movie that she was working on in Londrina, Brazil. She had just returned to work after recovering from pneumonia and was stricken with what doctors diagnosed as an aneurysm in her aorta, said Tamlyn Tomita, an actress also in the cast.The movie "Gaijin II," about several generations of Japanese immigrants in Brazil, suspended production following McCarthy's death.
McCarthy was born as Nobu Atsumi in Ottawa, Canada, where her father was a private secretary to the Japanese ambassador. She was brought to Japan as a baby and later trained in ballet and sang with choral groups on stage and radio. She became a successful model and was named Miss Tokyo in the competition leading up to the Miss Universe pageant. She married U.S. Army Sgt. David McCarthy in 1955 despite the objections of her parents. An agent spotted her in Little Tokyo and she was sent to an audition at Paramount Pictures that landed her a role in the Jerry Lewis comedy "The Geisha Boy" in 1958. During her busiest period in Hollywood in the late 1950s and early 1960s, McCarthy appeared in "The Hunters," "Wake Me When It's Over" and "Walk Like a Dragon."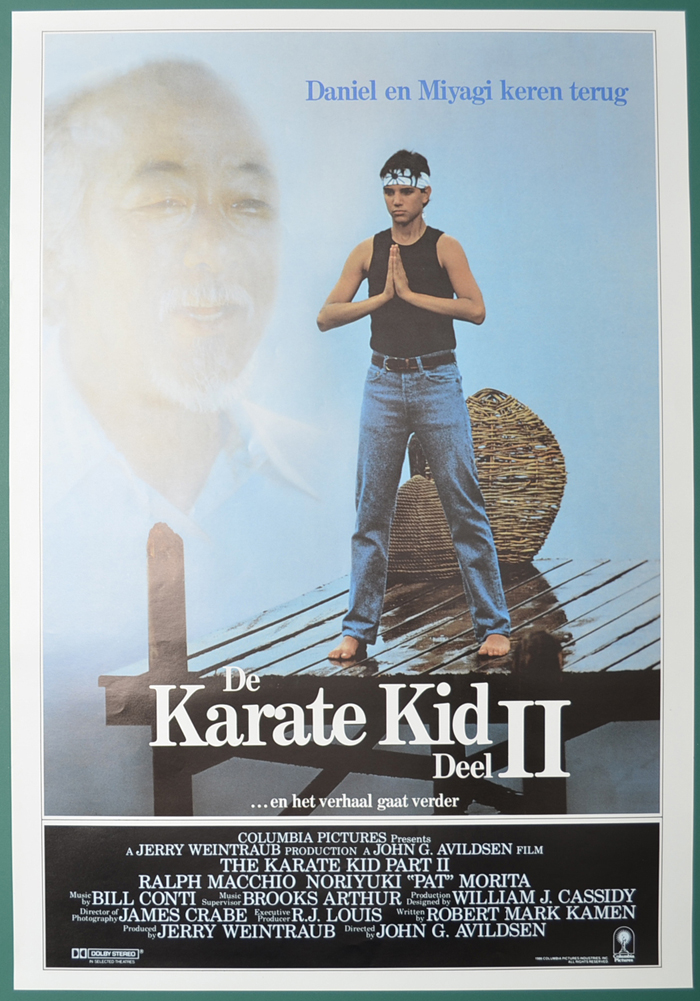 McCarthy withdrew from acting in the late 1960s, but after a divorce in 1970 she revived her career via East West Players by joining the company in 1971 and playing a number of roles on its small stage. East West Players, the country's first Asian American theater company, was founded in 1965 by Mako and others. "We all liked her," said Mako, the group's founding artistic director. "She became a very steady actress, although she had arthritis that sometimes made her move in a way that looked older than she was."
East West Players went through a turbulent period in 1989 and Mako resigned under pressure from the board. McCarthy was selected as his replacement and served as artistic director until 1993. "She brought her calming influence to the group, broadened the outreach, and brought a sense of balance and stability," said George Takei, best known for his role as Sulu in "Star Trek." Later credits for McCarthy included the landmark TV movie "Farewell to Manzanar" in 1976 and the films "Karate Kid II" in 1986 and "Pacific Heights" in 1990. McCarthy and her second husband, the late William Cuthbert, received a lifetime achievement award from East West in 1996. McCarthy is survived by two children from her first marriage and three brothers.