Noelle Middleton. Irish Times obituary in 2016.
To her family's chagrin, she left Trinity to join the Gate Theatre, where she worked with Hilton Edwards and Micheál Mac Liammóir. She was also a member of the original Radio Éireann players.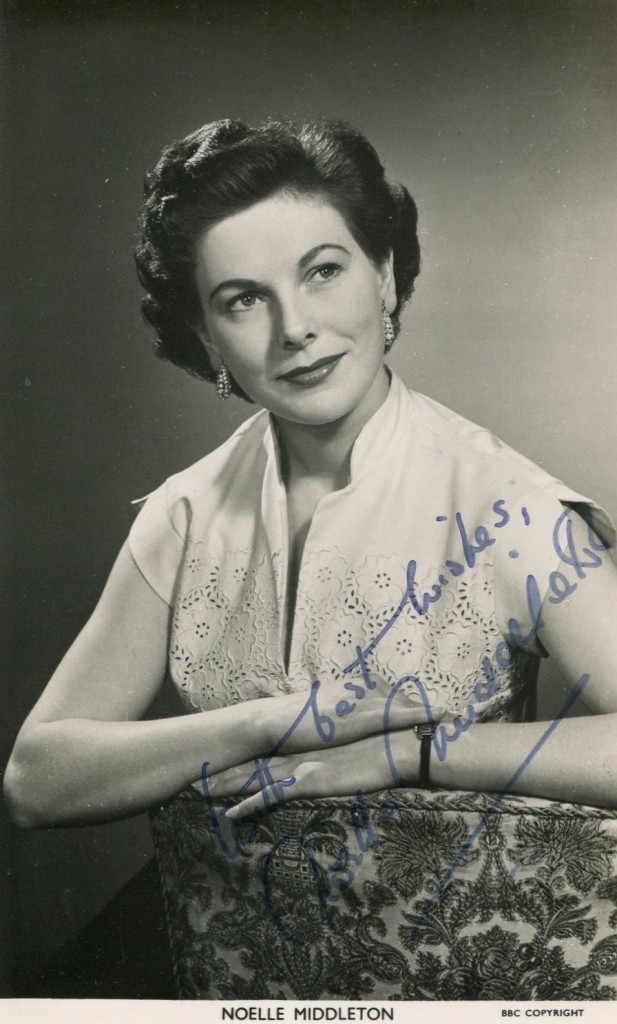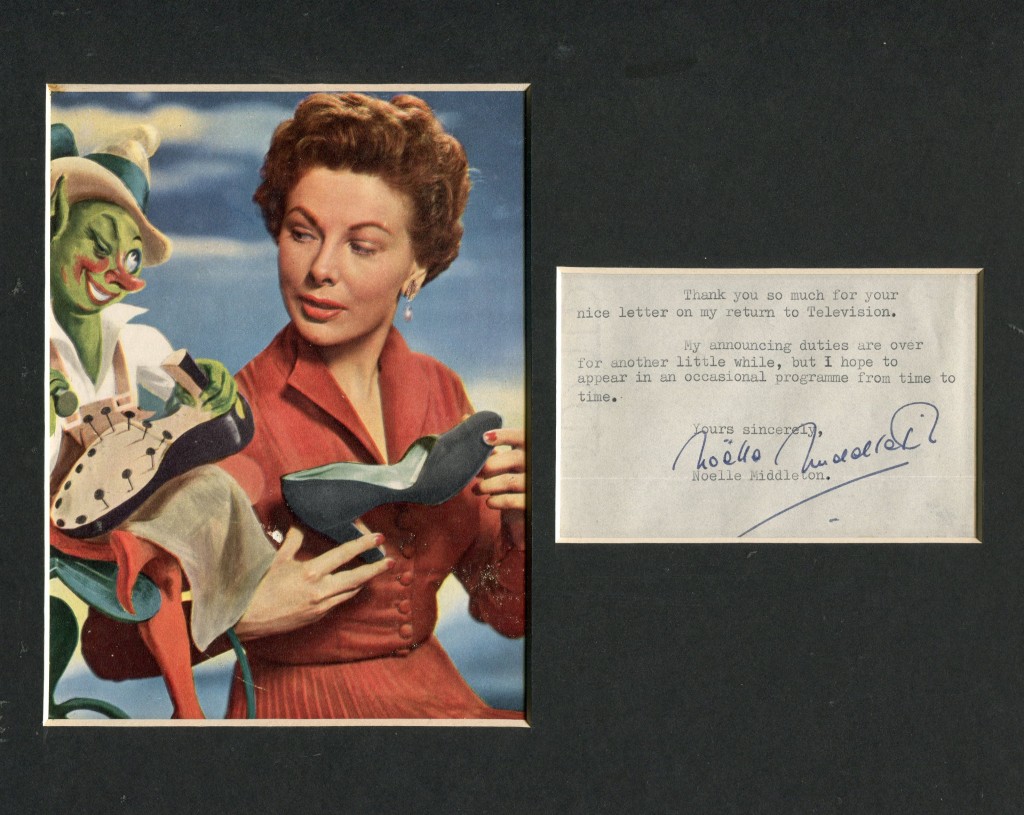 Noelle Middleton, who has died aged 89, was a well-known Irish actor and BBC presenter in London in the 1950s who returned to her native Sligo in the 1970s and to a very different career as an oyster farmer.
A spartan 19th century boathouse in Culleenamore in the foothills of Knocknarea inherited from her father became her home, and from it she supplied many local restaurants from carefully tended beds in Ballisodare Bay. "I learned about oysters just like I learned about acting," she once said. "I just did it."
The only daughter of Wilbur Middleton, a wealthy mill owner (whose family was related to the Yeatses) and his wife, Lillian Martin, Evelyn Noelle Middleton was born in Sligo in 1926 and educated at Hillcourt School – now Rathdown – and at Trinity College Dublin, where she read modern languages and was a member of the dramatic society.
In the early 1950s she moved to London and developed a successful career in film, as well as being one of the first BBC television announcers. Her films included Happy Ever After and Three Men in a Boat, while her role as Capt Alison Graham in Carrington VC, in which she co-starred with David Nivenand Margaret Leighton, won her a nomination for the British Film Academyawards in 1954.
She also starred in The Iron Petticoat with Bob Hope and Katharine Hepburn and in John and Julie with Peter Sellers and Sidney James. In the mid-1970s, after her divorce from her husband, Keith Woodeson, a Madison Avenue executive, she divided her time between London and Sligo. Her last screen appearance was in 1988 in a short period drama filmed for RTÉ called Rose Dear. A perfectionist, proud and stubborn but kind and with a keen sense of humour, she was intensely private and reclusive. She didn't encourage friendship, but was besotted by cats and crazy about the hundreds of seals that snaked across the long sandbanks in the bay. She was a vegetarian, but admitted to treating herself to a dozen oysters "now and again". 
She is survived by her brother, Gerald Middleton, and his wife, Zoe, in Sydney, Australia, and by her cousin Ian Doyle of Sligo.