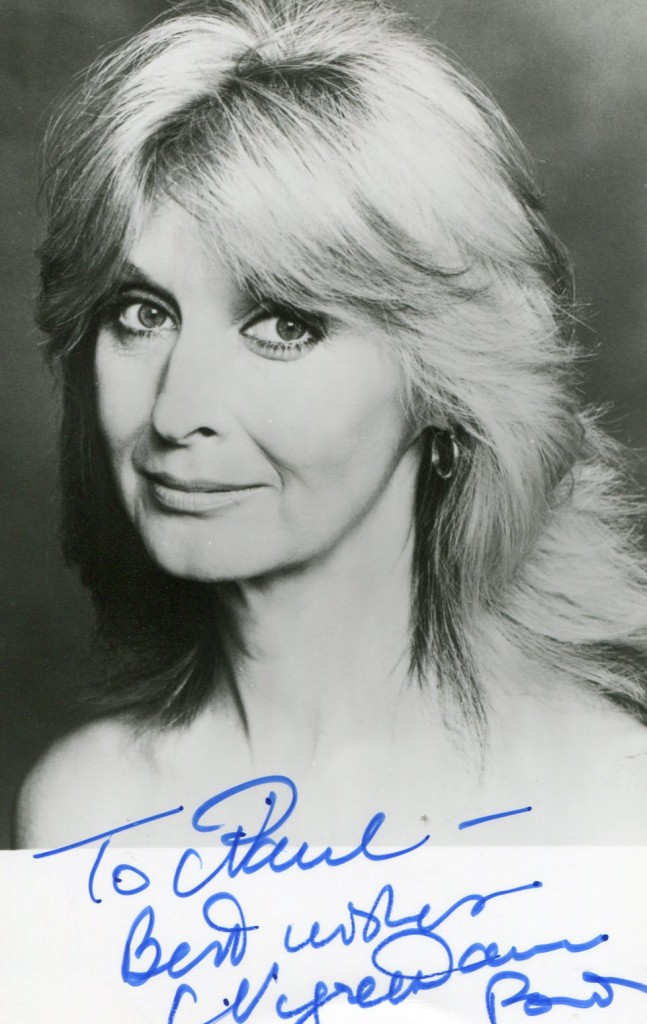 Nyree Dawn Porter obituary in "The Guardian" in 2001.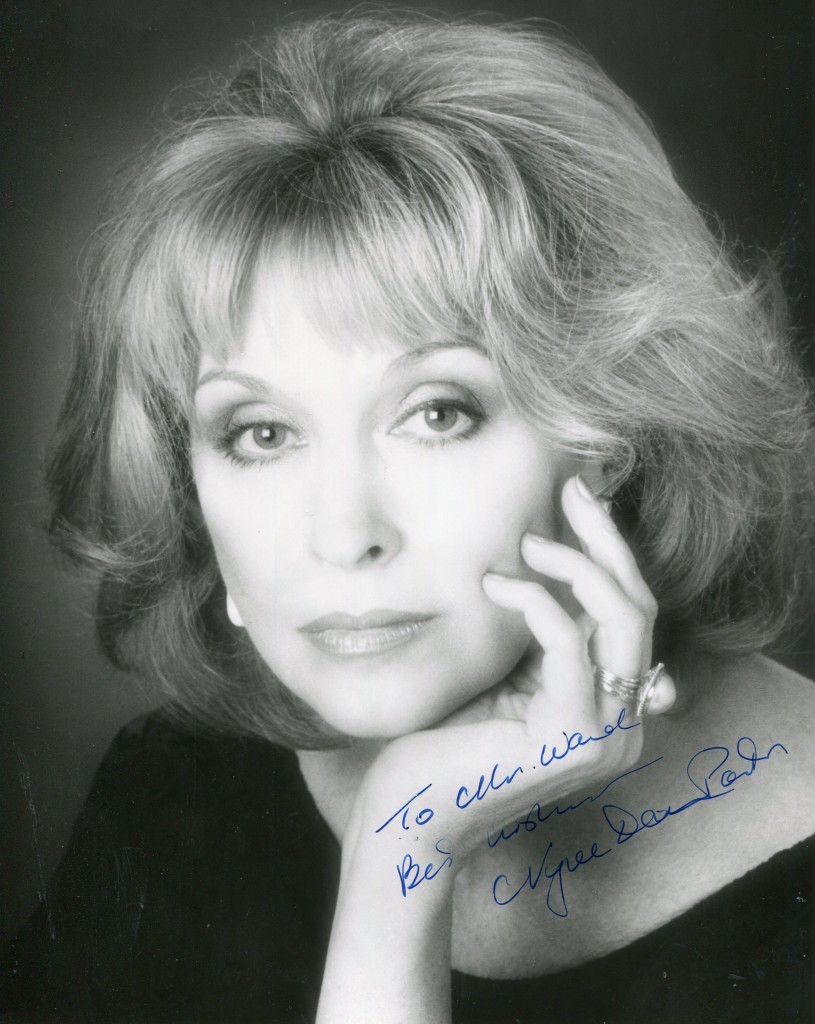 Nyree Dawn Porter will forever be identified with her role as Irene Forsyth in the 1960's television series "The Forsyth Saga" with Kenneth More and Eric Porter. The series was a huge success worldwide. Unfortunately it was not made in colour so it has not been reshown often in recent years. She was born in New Zealand in 1936 and came to the UK after she won a talent competition. She made some minor British films and then had a success on television playing the title character in "Madame Bovary". A visit to Hollywood did not result in any U.S. films. In the 70's she starred with Robert Vaughn in "The Protectors". Nyree Dawn Porter died in 2001.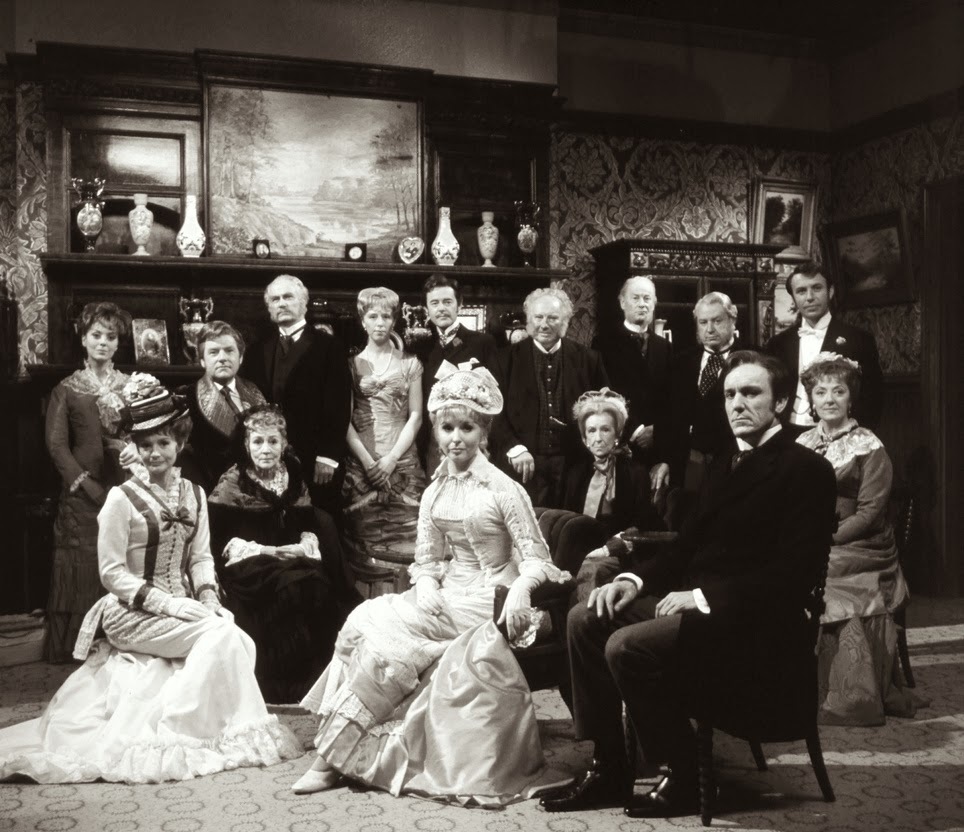 Nyree Dawn Porter, who has died aged 61, became a star when she was one of the popular television players used by the producer Donald Wilson to persuade a reluctant BBC to make The Forsyte Saga, the memorable 1967 series created from the novels of John Galsworthy attacking the dominance of property over humanity. The series won an audience of over 100m in 26 countries.Porter's classical good looks, slightly wan and other-worldly, were ideal for the part of Irene Forsyte, wife of the cold "man of property" Soames Forsyte, played by Eric Porter (no relation). Her looks became known world wide, so that for years she received often demented fan mail from people who either thought that the cold and property-conscious Soames should have been hanged, drawn and quartered for raping his beautiful but frigid wife, or sympathised with him on the grounds that Irene was herself a cold and irritating bitch.The formidable cast with whom she had to play also included the film star Kenneth More, who was temporarily in a career limbo at the age of 50. He played Jolyon Forsyte, cousin of Soames, who in the end runs off with the Nyree Dawn Porter character.
The series, in which the character of Irene was made pivotal, nearly did not get made. Donald Wilson had been keen on Galsworthy's novels since 1928 and had been seeking the film rights, owned by MGM, for 11 years. But Sydney Newman, head of BBC drama, was doubtful whether a "costume" piece would appeal to popular taste in the Swinging 60s. Others were equally doubtful – even if such a series were to be made – whether two people both called Porter could star in it.
In the end the actress got her big chance because of BBC politics. The 26 episodes that were broadcast in 1967, the centenary of Galsworthy's birth, were deliberately used by the corporation to boost public interest in BBC2, which had been launched three years previously and was still not popular because the necessary re-tuning of sets was expensive. BBC2 needed a big bold project and the series which made Nyree Dawn Porter's name was the most expensive BBC drama project to date at £250,000.
It called for the sort of professionalism which Porter could provide. She had arrived in Britain from her native New Zealand in 1960, the daughter of a master butcher in Napier, and had acquired experience in New Zealand theatre companies. Some of her scenes "with" Eric Porter had to be played in his absence, with her uttering answers to questions that had not been asked, since Eric Porter had gone down with appendicitis. The last 13 episodes were being recorded when the first were being broadcast, so there was little room for error.
Out of the 8m people who could receive BBC2, 6m watched The Forsyte Saga; the leading actors became household names; the monthly number of TV sets being readjusted to BBC2 trebled. When the series was shown the following year on BBC1, it was to an audience of 18m.
Such epoch-making success in television often has a price, and it did so in the case of Nyree Dawn Porter. Before the Saga she had not experienced difficulty in getting guest appearance parts (in such series as The Saint, The Avengers – for which she refused to wear the regulation black leathers – and Danger Man). She could also get leading roles, making her British TV debut in the Madame Bovary series in 1964 for BBC2, and then going on to play the title role in the television version of Hugh Walpole's Judith Paris.
But, after The Forsyte Saga, she found that the BBC usually resisted her agent's advances, calling her "our Irene", and refusing to con template her as anything else. She returned to the theatre, often in international tours, and in 1995 was able to boast that since playing Irene she had been round the world four times.
The truth could well have been that by the 1960s her personality and style were largely out of fashion, except for "costume drama" set in quite different eras. A quiet church-going person, she maintained that "you don't need to strip to be sexy" – a truth that was rapidly going out of circulation.
She acted for British TV in the 1980 series For Maddie With Love and in David Copperfield. But apart from fortune-telling with cards, which caused some of her friends to call her the Witch, she had fine bone structure but no flamboyant sales points in a steadily corrupting market. She also had personal tragedies: her first husband, the actor Byron O'Leary, died from an accidental overdose of sleeping tablets and whisky; she and her second husband, Robin Halstead, by whom she had her only daughter, Talya, were divorced in 1987; constant travelling was not conducive to stable relationships. Her agent said she had died suddenly, and had not been suffering from a long illness.
Although she appeared in a stage version of The Forsyte Saga as late as 1991, in which the Soames-Irene marriage was made even more the centrepiece, it was that one BBC television series in the 1960s that gives the Nyree Dawn Porter name (it means "little white flower" in Maori) a continuing resonance.
The final irony is that when she arrived in Britain from New Zealand at the very start of the 1960s, no television service existed in New Zealand and she had never seen a television set.
• Nyree Dawn Porter, actress, born January 22 1940; died April 10 2001 "The Guardian" obituary can also be accessed here.