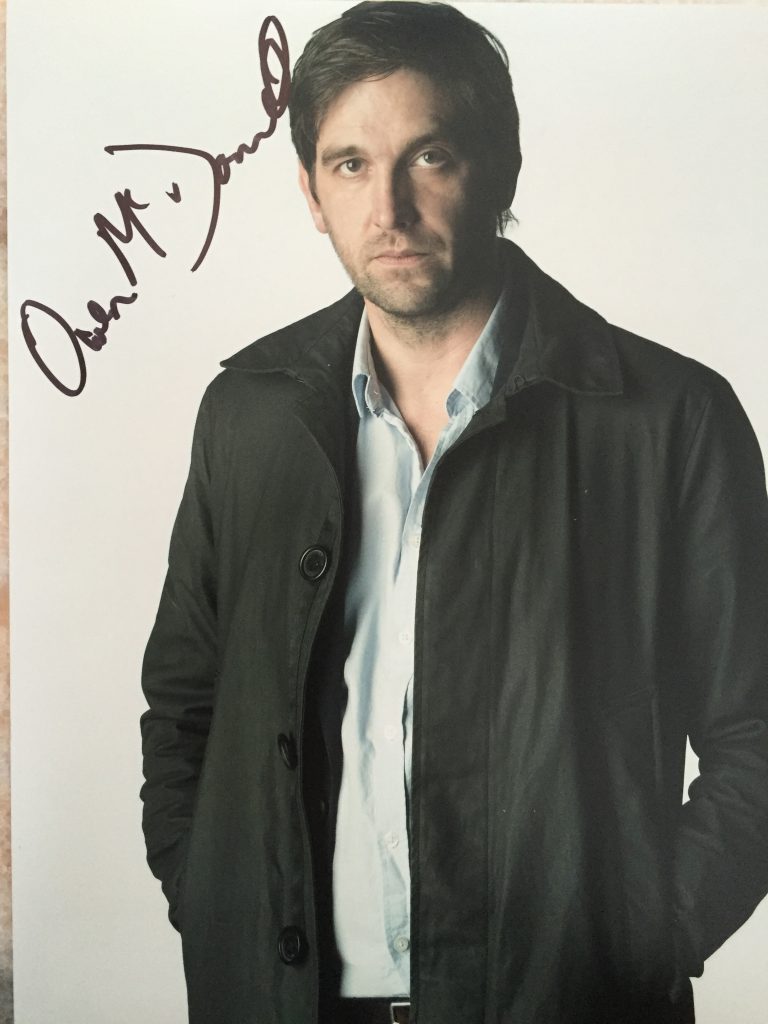 Owen McDonnell was born in Galway in 1974. He studied acting at the Central School of Speech and Drama in London. He has returned to Ireland on several occasions to appear on stage at the Abbey Theatre in plays such as 'The Plough and the Stars' and 'A Doll's House', playing Torvald and has a wide theatrical resume of English stage roles. 'Single-Handed', filmed in Connemara, is his first regular television series.and is now in it's third series. He recently guest starred in "Silent Witness" and has a new film in post production called "Swung".
Originally from Galway, Owen trained at the Central School of Speech and Drama in London.
Theatre credits include: Translations (Ouroboros), Wunderkind (Calipo Theatre and Pleasance King Dome), Cruel and Tender (Hatch Theatre), The Lieutenant of Inishmore (Cork Millennium/Galway co-production), Hitchcock Blonde (Royal Court), Les Liasons Dangereuses (Liverpool Playhouse), This Property is Condemned (Bewley's Cafe Theatre), Death of a Salesman(Birmingham Rep), Antigone (Warehouse Productions), The Chair (Cochrane Theatre). His appearances at the Abbey Theatre include: A Doll's House, The Plough and the Stars, Observe the Sons of Ulster Marching Towards the Somme, The Burial At Thebes, Big Maggie and Barbaric Comedies. He appeared in Berlin Hannover Express at the Hampstead Theatre, in The Lonesome West for Galway Town Hall/Cork Opera House, in Frank McGuinness's Greta Garbo Came To Donegal and Marie Jones's Stones in his Pockets, both for the Tricycle Theatre.
His film credits include Rewind for Carbon Films, Teacht Abhaile (also Carbon Films), Conspiracy of Silence (Little Wing Films) and Made in Belfast (KGB Films)
Owen has appeared in the lead role of Jack in all four seasons of Touchpaper's TV's Single Handed for RTE/ITV. Also for Touchpaper, he appeared as Joseph in TV film Wild Decembers_on RTE. Other television credits include The Galway Races (Great Western Films for TG4), Spooks for Kudos/BBC, Mount Pleasant for Sky, Saving the Titanic for PBS andZDF, A Year of Greater Love for Mammoth Screen and An Bronntanas for TG4 and De Facto Films
Owen is represented in the UK by Rose Parkinson, Lisa Richards, London.
The above page on Owen McDonnell can also be found on the Lisa Richards Agency website here
.