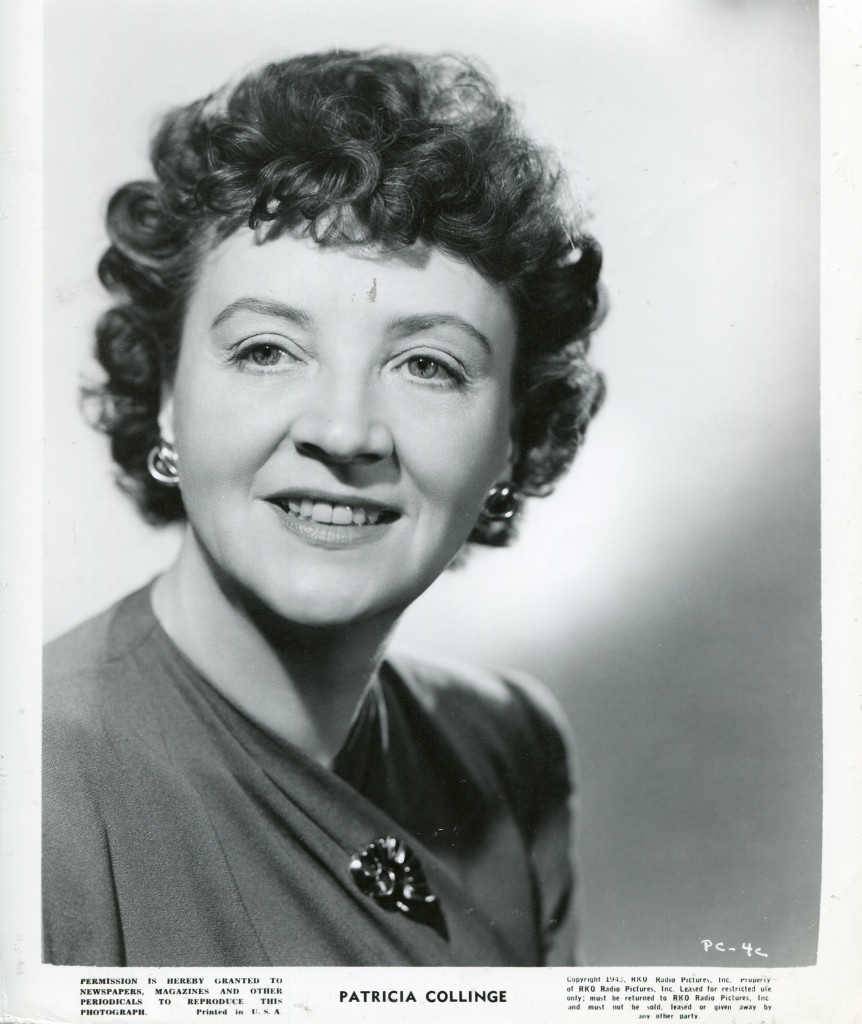 Patricia Collinge. (Wikipedia)
Patricia Collinge was born in 1892 in Dublin was an Irish–American actress, dramatist, and writer, best known for her role as the tragic alcoholic Birdie Hubbard in The Little Foxes.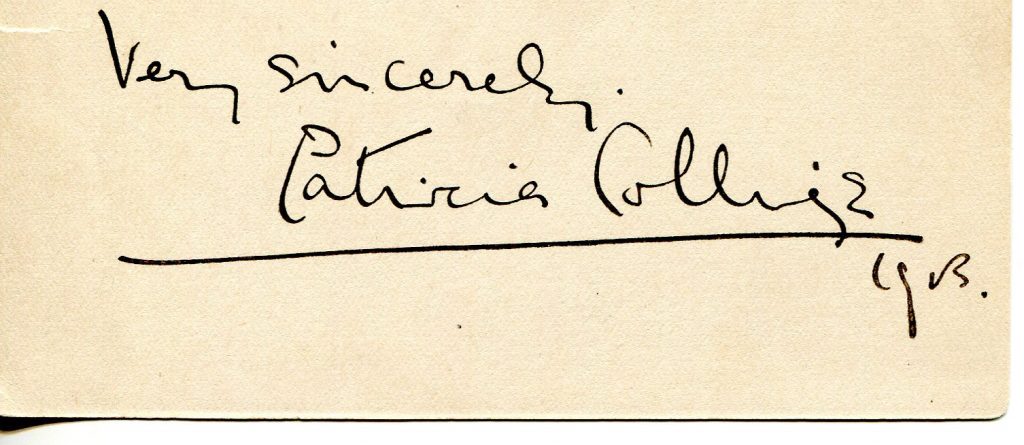 Collinge was born in Dublin to F. Channon Collinge and Emmie (née Russell) Collinge. She was educated there first by a visiting governess and then at a girls' school.
She took dance and piano lessons, which held no interest for her, and determined to be an actress.
New York Times obituary in 1974.
Patricia Collinge, an actress who started her career in London in 1904 and came to New York four years later to become an important part of the American theatre, died yesterday at her home, 30 Beekman Place. Her age was 81.
In 1932 when she appeared in "Autumn Crocus" with Francis Lederer, Brooks Atkinson, The New York Times, critic, said of her: "Miss Collinge plays with the soft, pliant sincerity that makes her one of the most endearing actresses.?
In 1939 she took the role of Birdie Hubbard in "The Little Foxes" with Tallulah Bankhead and two yars later played the same part when Bette Davis had the lead in the film version.
As an indication of her versatility she wrote a play, "Dame Nature," in 1938, that was an adaptation of a French drama. She also wrote a series of short Stories for The New Yorker, was a contributor to The New York Times Book Review, and was a councilor of Actors Equity.
Born in Dublin
She also wrote "The Small Mosaics of Mr. and Mrs. Engel," a story of travel in Italy that brought her a gold medal from the Italian Government, and with Margalo Gillmore, was the author of "The B.O.W.S.," the story of the American Theater Wing unit that took "The Barretts of Wimpole Street" to the soldiers in Italy and France during, World War II.
Miss Collinge was born and educated in Dublin. She made her first appearance on the stage at the Garrick Theater in London in 1904 in "Little Black Sambo and Little White Barbara." After coming to New York, she appeared as a flower girl in "The Queens of the Moulin Rouge." A series of plays followed that included "Everywoman" at the Herald Square Theater in 1911.
She dater toured with Douglas Fairbanks Sr. in "A Regular Businessman" and was the original Pollyanna Whittier in "Pollyanna:" Her other plays included "The Heiress," "Just Suppose," "The Dark Angel" "The Importance of Being Earnest," "To See Ourselves" and "Lady With a Lamp." Her films included "Shadow of a Doubt" "Teresa," "Casanova Brown" and "The Nun's Story."
Miss Collinge's last stage appearance was at the Ethel Barrymore Theater in December, 1952, in "I've Got Sixpence." She later was in television dramas with "Hitchcock Presents" and "Playhouse 90."
She leaves her husband, James N. Smith, a retired insurance executive.
A funeral service will be held Monday at 11 A.M. at the Church of the Holy Family, 315 East 47th Street.